Unlike roofing panels, curtain walls and extrusions are subjected to different amounts of weathering and deterioration. Typically, complete replacement of curtain walls and extrusions are costly, and they also interfere with the building's operations for long periods of time. Instead, restoration of these metal substrates is a more viable option to the building owners. These projects require the careful removal of the existing coating, priming and the application of the new coating as to prevent accidental overspray on other parts of the building or surroundings. All-Tech Decorating (ATD) of Romeoville, IL chooses PPG's Coraflon ADS coatings enriched with Lumiflon FEVE Resins for their ability to achieve factory-like finishes as well as reduce metallic flop.
The Erie On The Park residential building in Chicago, IL is the first building on the Chicago Architectural Boat Tour, and an upper class apartment complex. After ten years of exposure, the structural steel beams' original paint had been peeling and rusting. The former touch-up jobs did not match, causing discoloration and mismatching colors. After consultation, ATD was chosen to recoat the building. The contractors applied a zinc primer between 4.0-5.0 mils dry film thickness (DFT) followed by Coraflon ADS, both by brush and roll. Their specialized rigging on over 28 stage drops enabled them to perform the job with minimal inconvenience to the building's residents.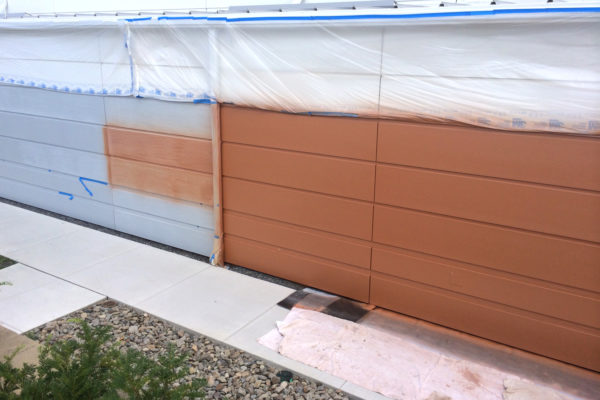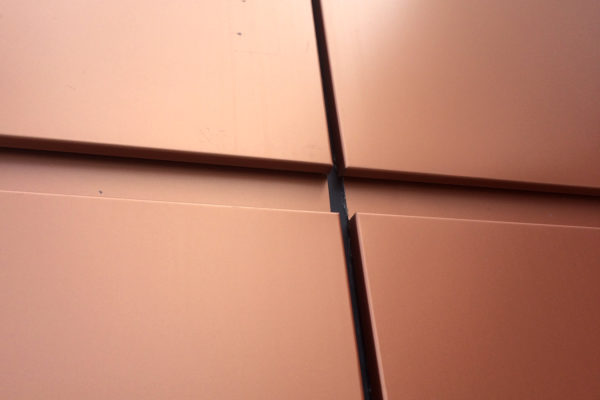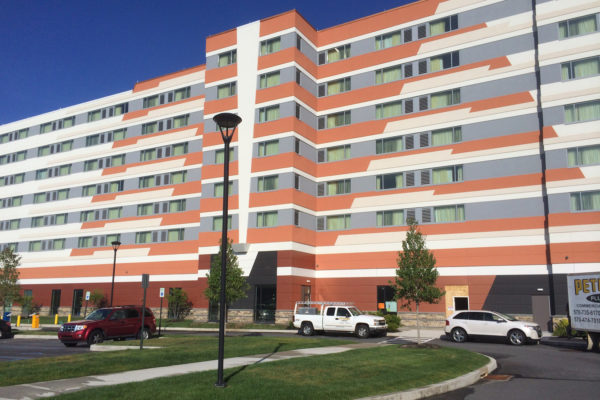 The Mohegan Sun Casino at Pocono Downs suffered construction damage to its aluminum composite panels. Instead of a costly replacement of the entire curtain wall, ATD was chosen to individually repair and re-spray affected panels. After fixing the dents in the aluminum composites, a zinc primer was applied at 4.0-5.0 mils DFT, following a coat of copper penny metallic Coraflon ADS that perfectly matched the factory color of the unaffected panels. The results were panels that did not look refinished and zero metallic flop when viewing at different angles.
The curtain walls of this office building in Washington D.C. were damaged during installation. Instead of stripping and recoating the entire system, ATD contractors had to paint affected areas. After stripping, priming and recoating only those parts of the curtain wall affected with Coraflon ADS, the result was a perfect color and metallic match to the original coating of the curtain wall. Bob Ruff, sales manager of the specialty division of ATD, praises and recommends Lumiflon FEVE Resins used in PPG's Coraflon coatings not only for their ease of application, but also for their ability to achieve factory-like coatings, as well as their color and metallic matching capabilities. He also states, "Coatings with Lumiflon FEVE resins are able to maximize the maintenance period of the surfaces on which they are applied to. The cleanability, corrosion and abrasion resistance, such as snow/ice, of these coatings is unparalleled."
LUMIFLON®, a product of the Asahi Glass Company, is a solvent-soluble fluoropolymer that offers distinct advantages to the architectural market. LUMIFLON® provides architects with the option of using brighter colors and higher gloss, allowing gloss values as high as 90; offers the flexibility to be heat cured or cured at ambient temperature, giving fabricators a choice between shop application or application in the field; and can be used successfully on a number of materials, including steel, aluminum, fiberglass, concrete and polycarbonate for 30 years without fading. ATD is a division at All-Tech Decorating Company; Romeoville, IL, which specializes in the application of high performance coatings on metal substrates, and mostly architectural standing seam metal roofing and curtain wall systems that have a baked on fluoropolymer finish. PPG Industries; Pittsburgh, PA, is a leading coatings and specialty products and services company, serving customers in construction, consumer products, industrial and transportation markets and aftermarkets. PPG has manufacturing facilities and equity affiliates in more than 60 countries around the globe.