Owner: City of Lino Lakes, MN
Engineer: WSB Engineering
Field Applicator/Fabricator: Landmark Structures
Coatings Manufacturer: Tnemec Company Inc., Series 700 Hydroflon

Tnemec Company has been celebrating the innovation of water tank design since 2006 with their annual Tank of the Year competition. In 2021, nearly 300 tanks from around the country were nominated for this award. Minnesota's Lino Lakes water tower made it to the competition's Top Ten with its understated custom design.

The 1.5-million-gallon composite water tower began in late 2019 and was completed in the Summer of 2021. In an article in White Bear, Minnesota's Press Publications, the editors explain the construction efforts of the tank's design. With the pedestal portion of the tank composed of reinforced concrete and tank composed of high-performance steel, the tank was placed on top of the pedestal utilizing a hydraulic lift system, a process that took over three hours.

The designs of water towers often embody the cities in which they reside with a featured logo, historical element, or recognizable featured character. For example, the representatives at Tnemec Company describe the Lino Lakes tower design as, "Showing one of the many large species of birds often found along the shores of the surrounding lakes, the great blue heron, reminds visitors of all the splendor that the community has to offer."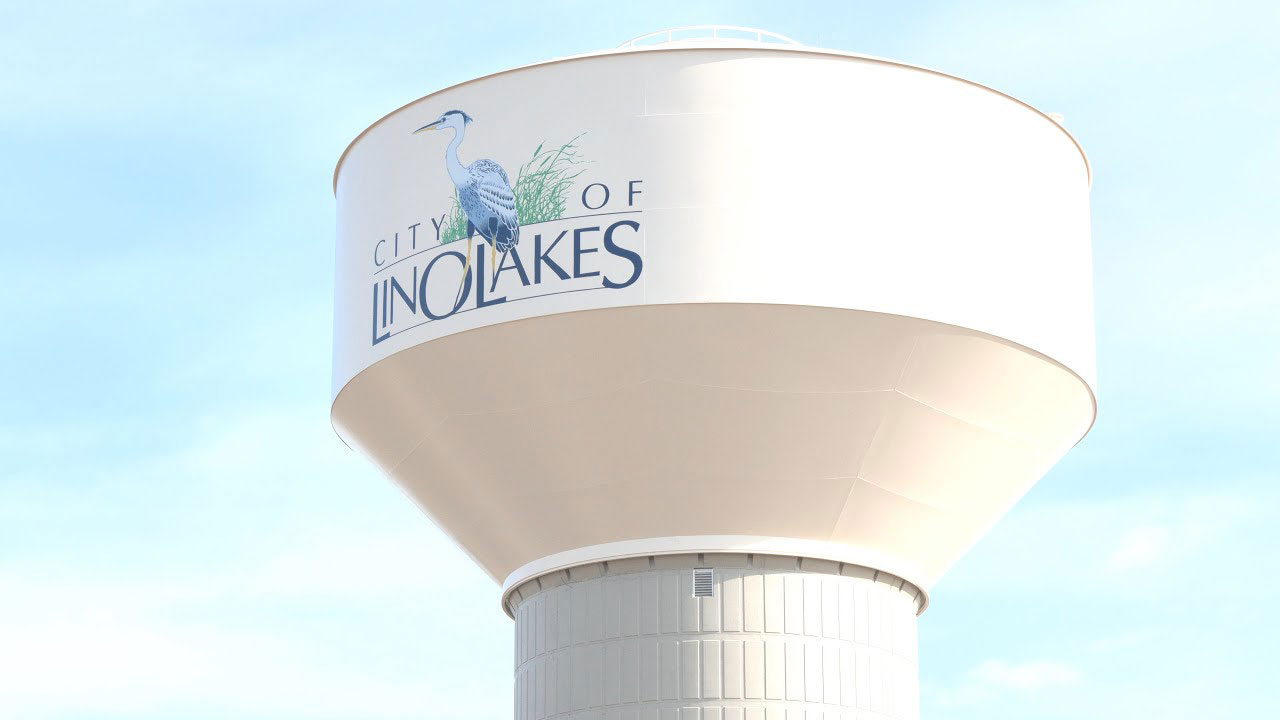 © NorthMetroTV, YouTube

"The town logo and bird design were completed using HydroFlon, Tnemec's fluoropolymer finish formulated for long-term color and gloss retention," Tnemec reps further explain.

The HydroFlon fluoropolymer finish ensures long-lasting gloss and color retention. This next-generation, high-performance fluoropolymer contains Lumiflon FEVE technology, which is the main contributor to the coating system's hyper-durability. In addition, Lumiflon FEVE resin protects water tank surfaces, helping prevent coating degradation at the hands of UV radiation, salt, and water. FEVE-based coatings also offer superior color and gloss retention and anti-corrosion properties that maintain the coating's structural integrity.



image and video courtesy of NorthMetroTV
header image courtesy of Tnemec Company, Inc.