The Columbus Metropolitan library's new Karl Road Branch location is a two-level 40,000 square-foot public-use center. The library's massive renovation is part of a two-phase project to renovate or rebuild all CML locations. Part of Phase II, the Karl Road Branch location was built in 1988 and remained one of the most heavily used library locations.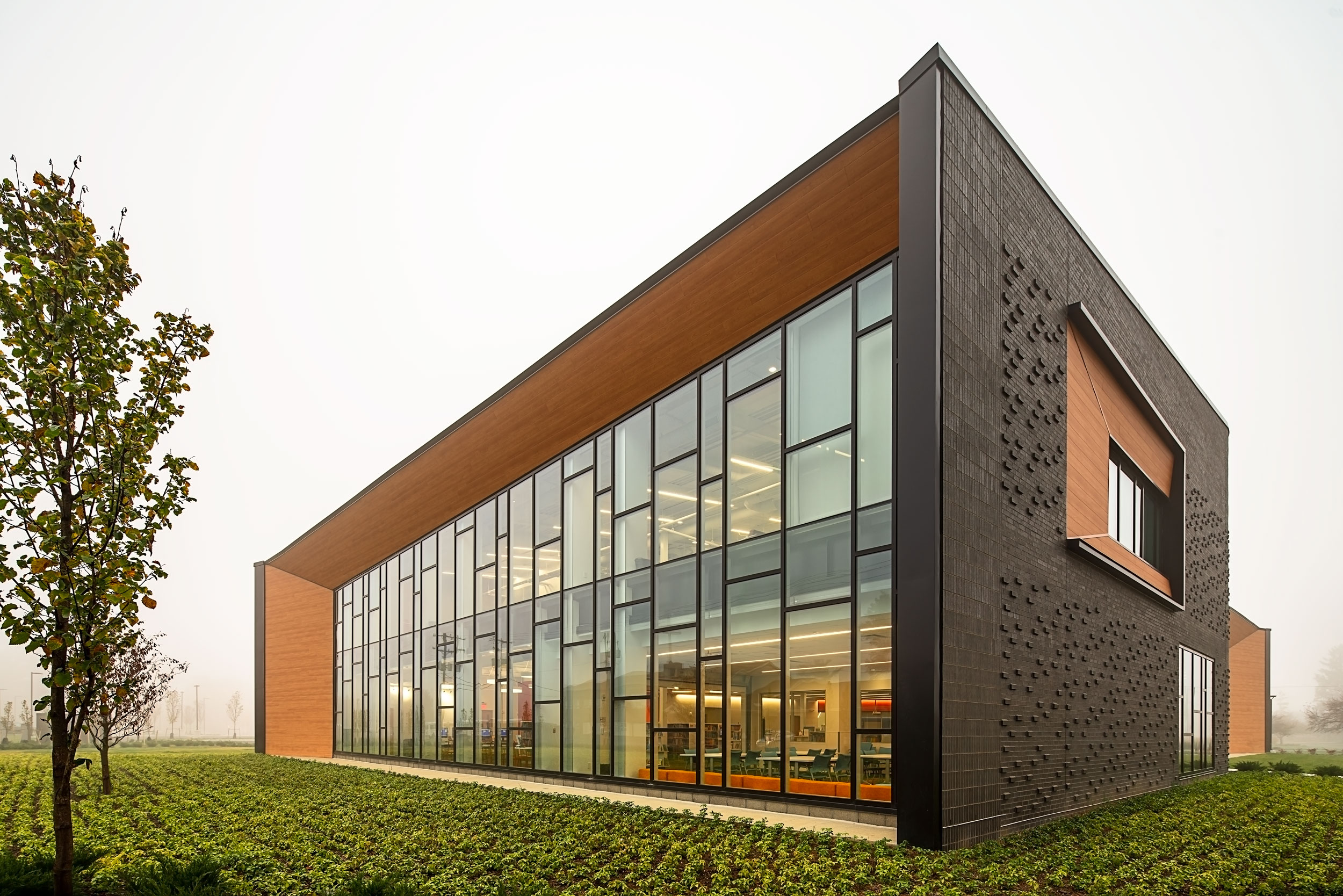 With interactive children's areas, kindergarten preparation, tween and teen study spaces, and after-school help, the center meets the needs of the growing community. Locally commissioned artwork adorns the interior of the state-of-the-art facility that features meeting, study, and quiet rooms, plus public computers for visitors and residents. CLM describes, "[We] understand that great libraries create stronger communities, and each branch is an essential hub that reflects the unique needs of the neighborhood it serves."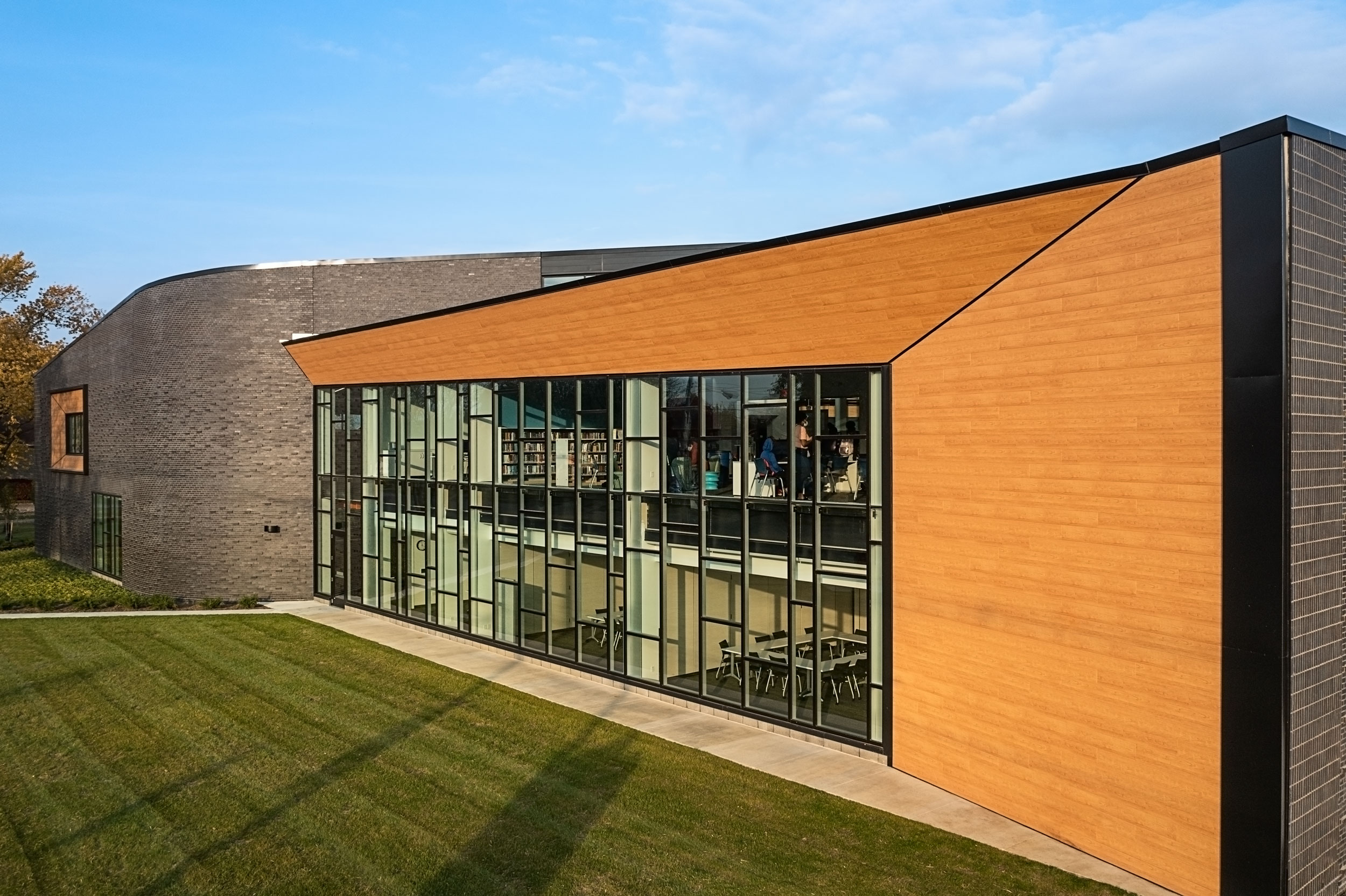 The renovation efforts focused on a minimal environmental footprint, emphasizing sustainable building materials and practices. The architects at Moody Nolan chose a multi-material façade with black brick juxtaposed with Autumn Cherry woodgrain metal for the exterior design.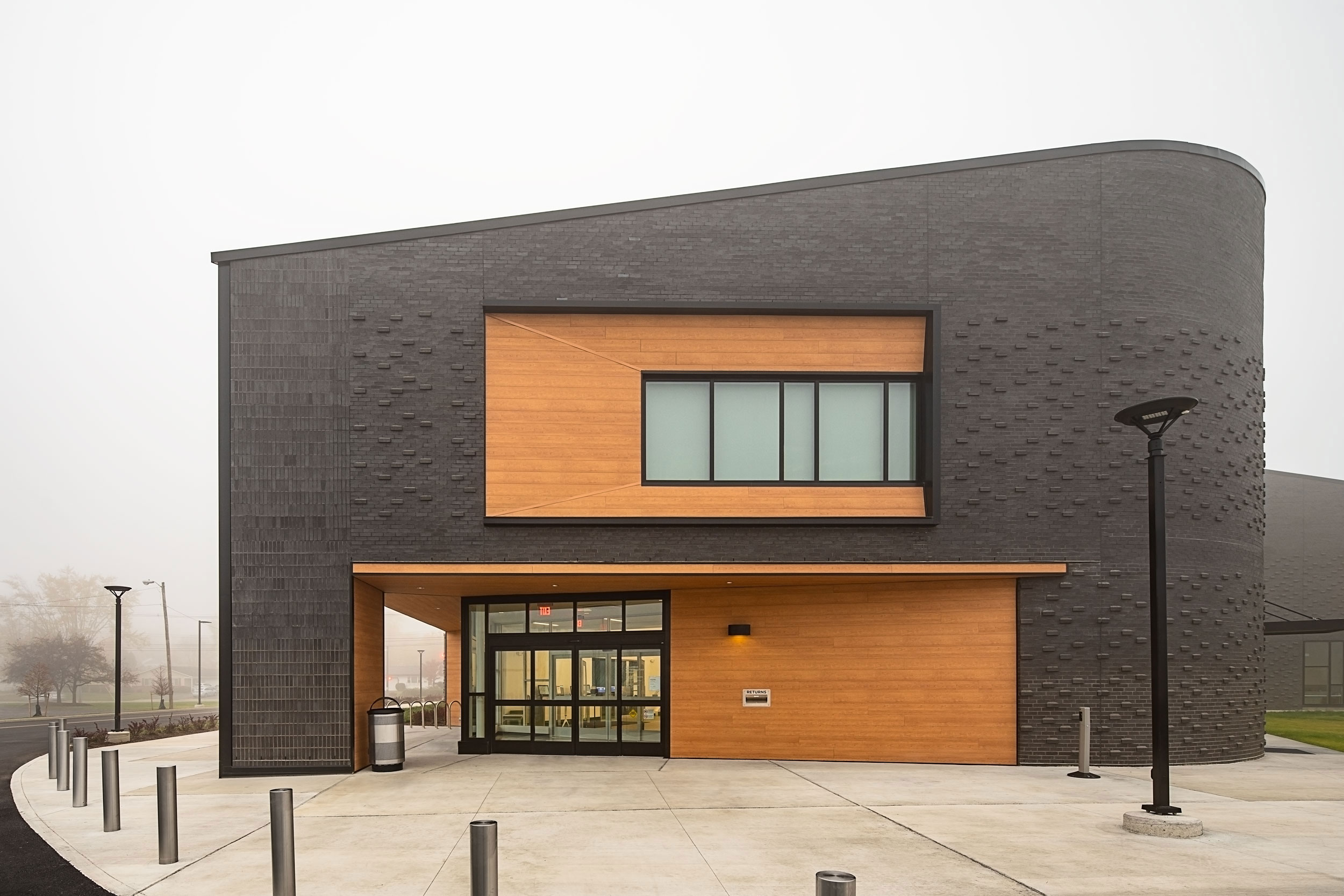 The representatives at Pure + Freeform describe, "The design intent called for welcoming entrances and large, visible windows to attract passerby. Opting for wood in these areas offers a universally recognized and familiar material and brings additional dynamism to the exterior via sharp lines and angular panels. In addition, the material, Autumn Cherry, offers a distinct figure in the grain to bring visible texture to the surface."

The pure + freeform panels are enriched with Lumiflon FEVE resin technology. Coatings with Lumiflon FEVE resin technology offer benefits that many other coatings do not. The fluoropolymer provides unmatched weathability, which helps prevent coating degradation. FEVE-based coatings also help reduce lifecycle costs, as their hyper-durability allows a coating to resist degradation in the face of UV radiation, salt, and water for decades.

Photography © Cory Klein Photography