The Hampton Roads Transit (HRT) provides transportation services to the Hampton Roads community of Virginia. The HRT Norfolk Transit Center in downtown Norfolk was renovated in 2016 to feature a contemporary design. The new center replaced a nearly entirely asphalt slab, turning it into an acclaimed urban transportation hub.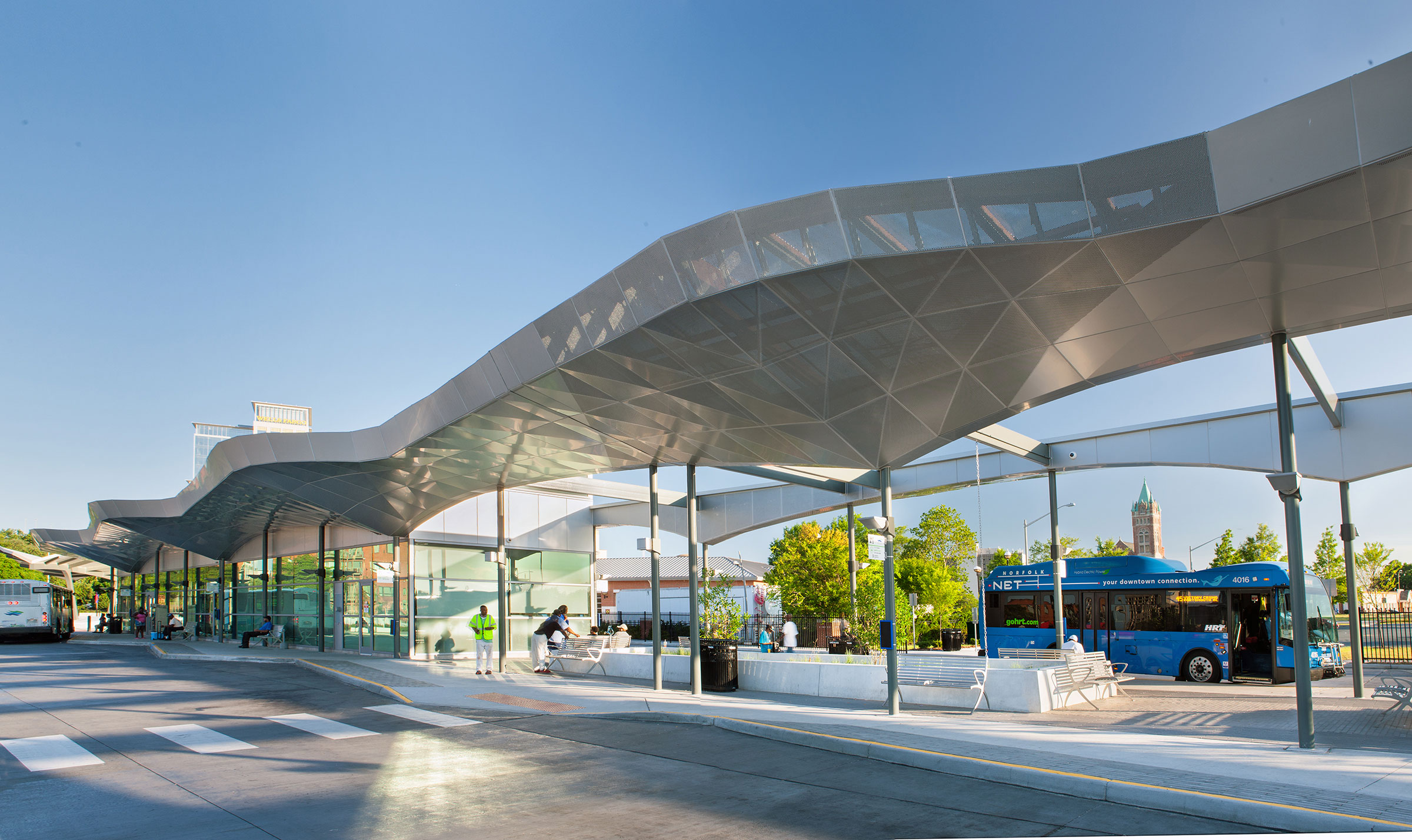 ©Chris Cunningham Photography

While the architects expected the community to choose the firm's more conservative design options, the public fully supported a more modern-day design. In an article with Building Design + Construction, principal architect at Tymoff+Moss Architects, Michael Schnekser, describes, "As an architect, particularly in Norfolk. It reinvigorated me. If you know the region, we're still trying to free ourselves from the shackles of Jefferson. If it doesn't have brick and a pitched roof and a white column outside, then it's not any good. It's a very conservative region."



©Chris Cunningham Photography

The architect chose a modern building material, specifying ALPOLIC® in a Silver metallic Finish for the canopy. Roof Services fabricated the panels and described the engineering as "extremely complex," with over 1,000 individual panels. The representatives at alpolic® described, "The design was based on dozens of fabricated panel shapes, with each shape being used in 12 different locations in a series of repeating modules."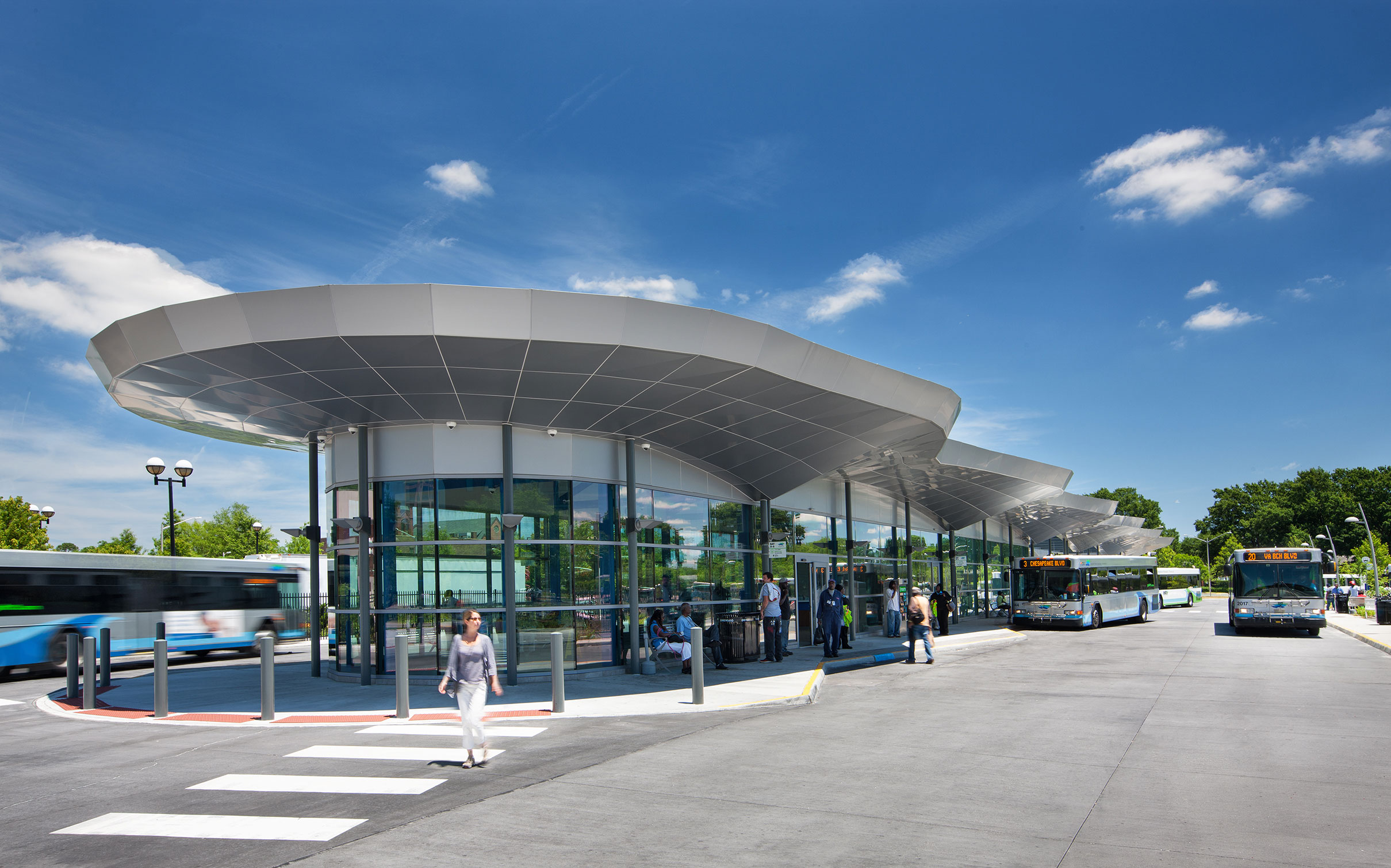 ©Chris Cunningham Photography

Additionally, and wanting to create a fully comprehensive design, the company's signature blue was featured in the interior utilizing ALPOLIC® MBU Blue panels. The ALPOLIC® panels utilize Valfon® coatings supplied by valspar, a fluoropolymer (FEVE) resin-based coating that is highly resistant to weathering, airborne chemicals, acid rain, and most cleaning solvents used to remove graffiti.

The coating features LUMIFLON FEVE resin technology which accounts for its unparalleled gloss retention and longevity. The FEVE fluoropolymer resin creates a coating system that is hyper-durable and long-lasting in the face of UV radiation and other elemental deterrents without sacrificing a polished appearance.