Historically water towers served a single function, to provide clean treated water to their community. Over time, water towers have expanded to provide a branding element to the city they serve, often featuring bold color schemes. Colorful water tanks are showcased throughout the country, offering dynamic alternatives to what were once monochromatic designs.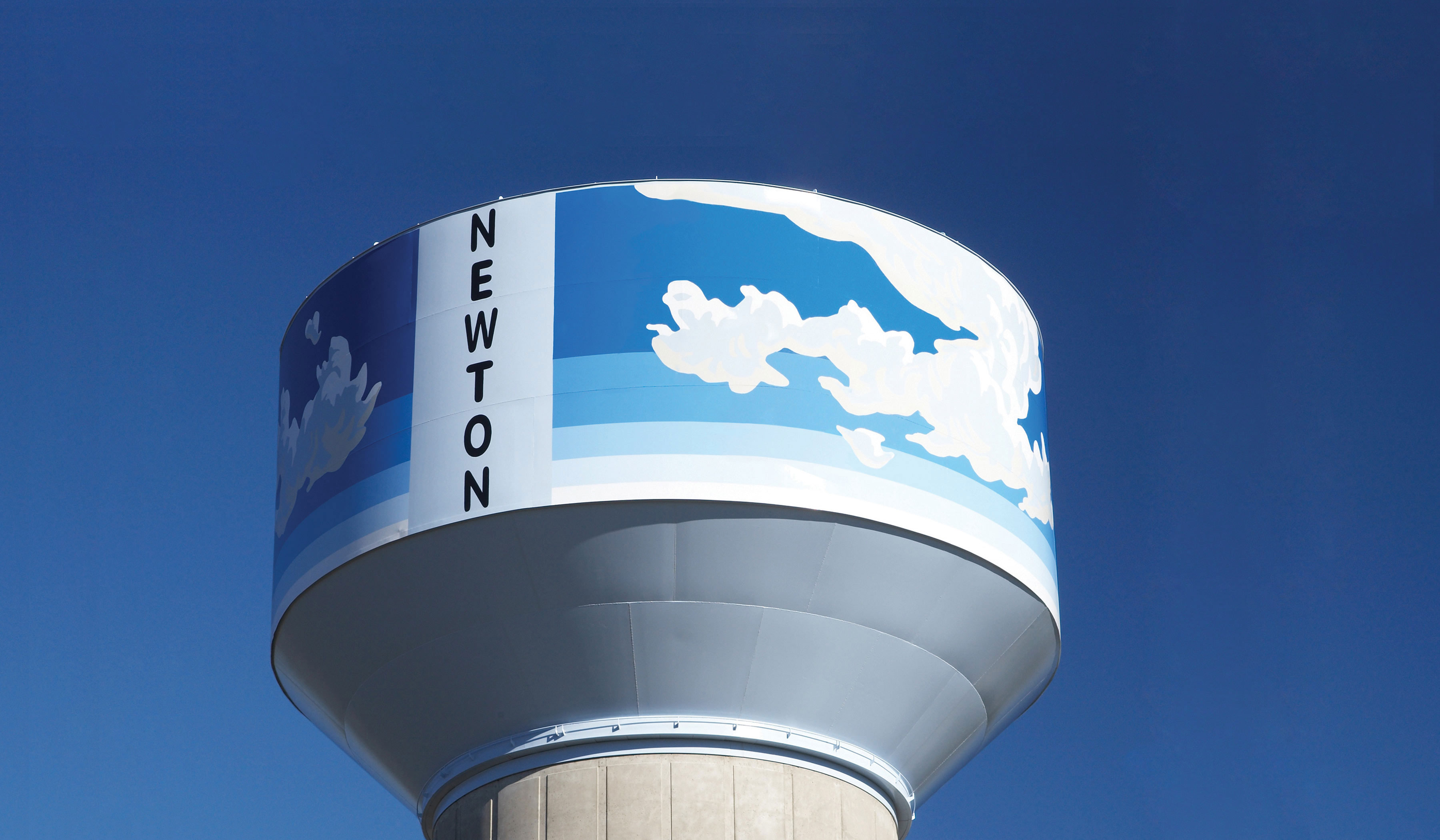 Newton, Kansas, Water Tank, tnemec Company, hydroflon Series 700, LUMIFLON FEVE Resin

Tnemec Company is responsible for some of the nation's most colorful and well-known tanks, providing extensive, adaptive coating systems. An abundance of elements goes into providing a successful coating system, with main elements including the coating's ability to withstand elemental deterrents and provide an economical solution to this common infrastructure.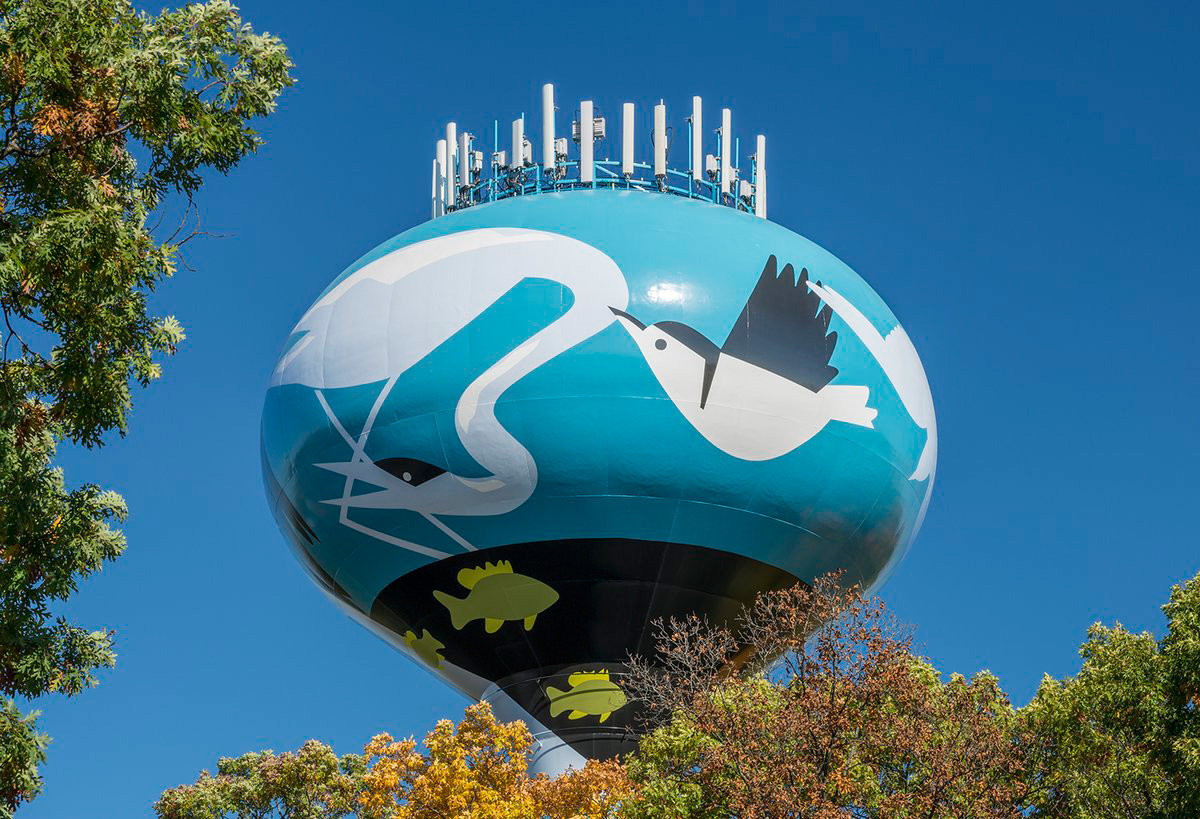 Ann Arbor Water Tank, Michigan, Tnemec Company, Hydroflon Series 700, LUMIFLON FEVE Resin

Cory Brown, Vice President of Technical Services at Tnemec Company describes, "A simple economic perspective is the best approach to selecting a coating system for water tanks. Longevity in the performance of the system helps spread the cost of the project over a longer period of time. We formulate and recommend coating systems that offer the longest possible service life yielding the lowest possible life cycle cost, which is also the most sustainable approach."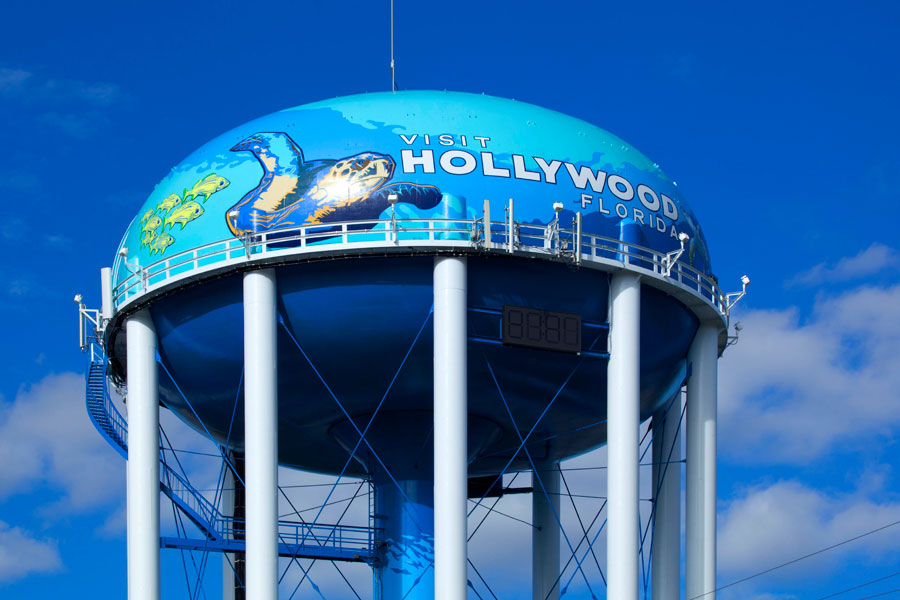 Hollywood FL Water Tank, Tnemec Company, Hydroflon Series 700, LUMIFLON FEVE Resin

Typically, the coatings themselves are not the project's biggest expense, with more expense coming from the labor required for project completion. Which is why choosing a coating system with low maintenance costs is essential to overall efficiency. Additionally, a coating system for water tanks is subject to a variety of exterior elements which make the need for durability and corrosion resistance pertinent. As Brown further explains, "The longest lasting system is usually comprised of a layer of moisture zinc-rich coating for corrosion resistance, an epoxy layer for barrier protection, and a fluorinated polyurethane finish coat to protect the epoxy from UV light degradation."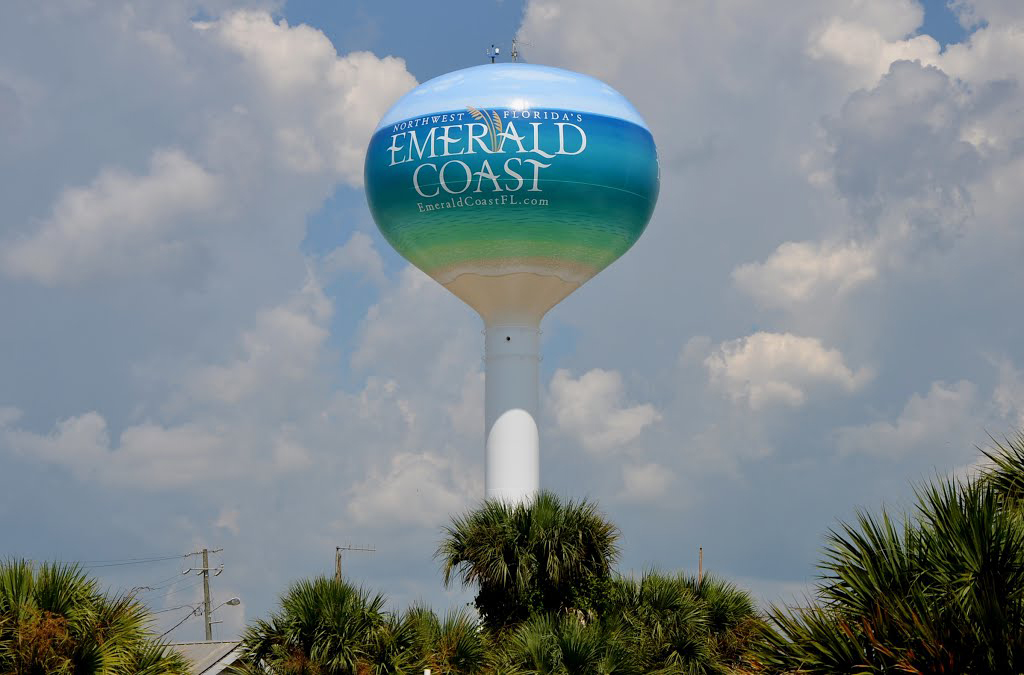 Okaloosa Island Emerald Coast Water Tank, Tnemec Hydroflon, LUMIFLON FEVE Resin

Scientifically, the fluorinated polyurethane coatings contain a molecular bond, a strength that exceeds the energy in UV rays. Brown describes, "The durability and weatherability of the finish coat in a coating system is important because it is the only line of defense for the layers underneath which are providing corrosion protection."

FEVE is specified for these applications over pvdf due to their ability to be applied in the field. Brown explains, "Tank appliers need a coating that can cure at ambient exterior temperatures. FEVE is a copolymer that has functional groups that allow for better solubility. The ability to put this resin into a solution also provides formulators with the ability to achieve high gloss levels not possible with PVDF."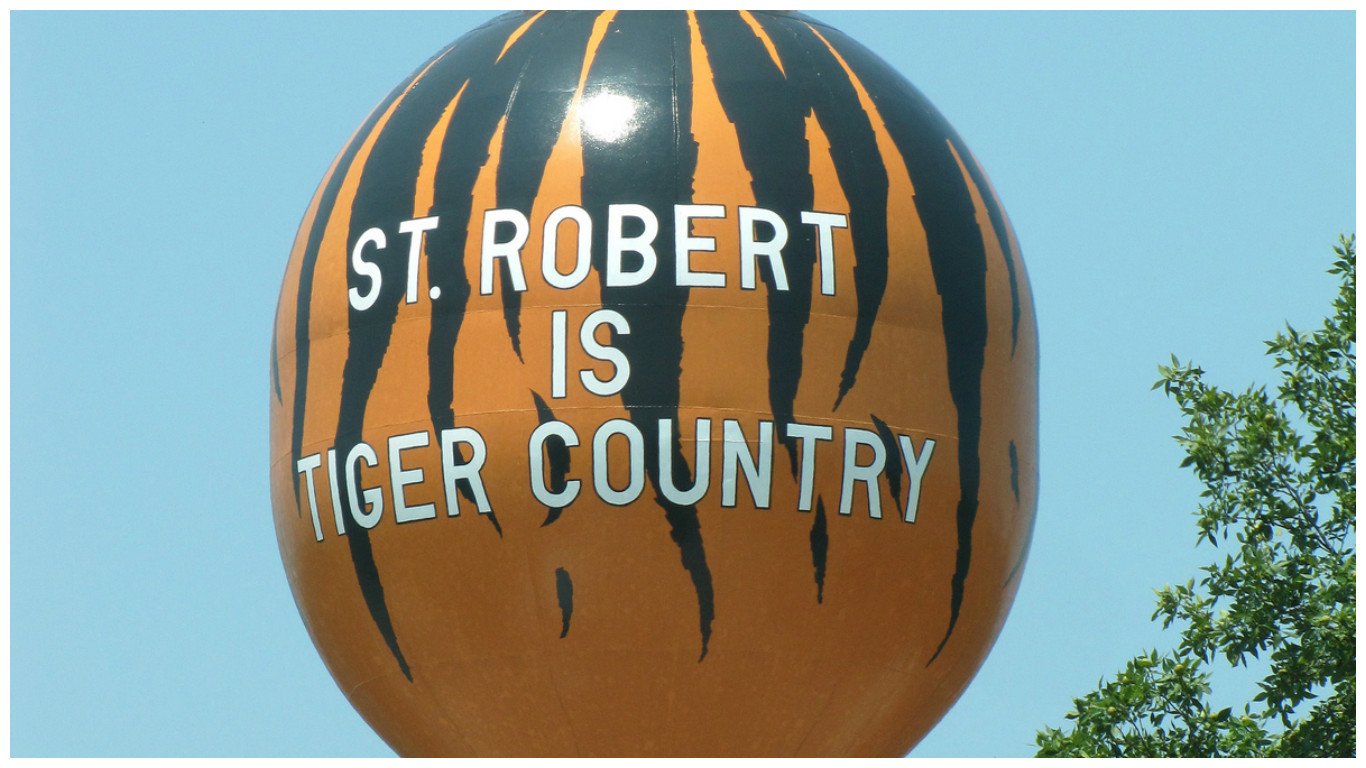 St Robert, Missouri Water Tank, Tnemec, Ozark Applicators, Hydroflon, LUMIFLON FEVE Resin

With the ability to have high gloss ranges, brighter colors and a long-lasting system without the inability to continuously recoat, specifiers have moved towards bolder tank designs. Tnemec noticed this trend and began the teams "Tnemec's Tank of the Year (TOTY) program in 2006. Brown states, "We have seen a trend towards cities who want to use their water tanks to promote pride in their country sides and neighborhoods. The range of murals that have been designed and painted are as broad as the imagination will allow."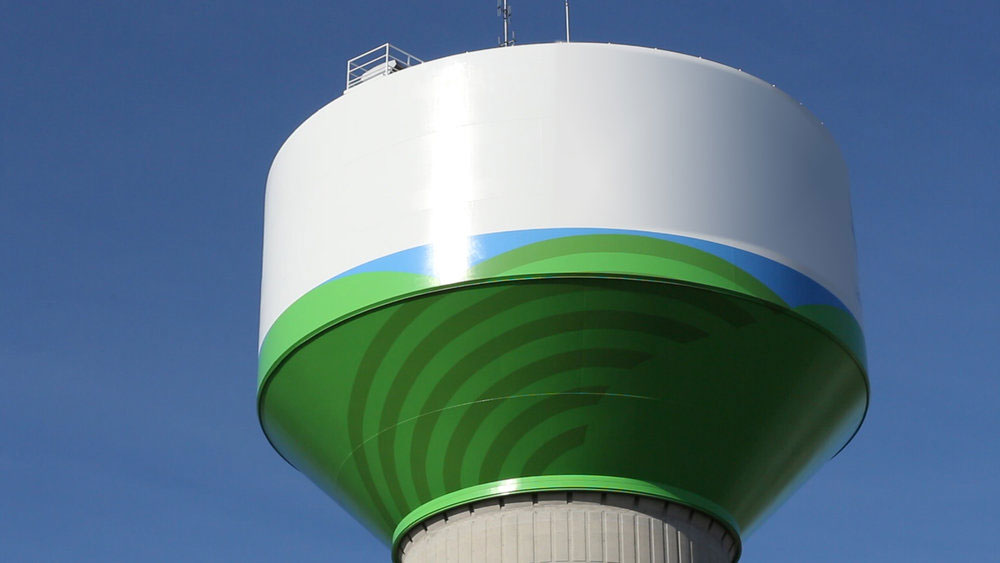 Chatham Kent Water Tank, Tnemec Company, Hydroflon, LUMIFLON FEVE Resin

What these tanks have done is not only provide a source of pride for small towns across the US but has given them national recognition. With difficulty picking just one tank that stood out Brown further explains, "They [water tanks] hold significance to individuals in the communities because of what they stand for. The tank that stands out personally for me resides in York, Ne. My wife and I have dear friends who live in the area. Each time we travel there to visit, that tank is a landmark which indicates we are about to enjoy some time with them."


Information courtesy of Tnemec Company Inc.