The new Central library in Calgary was a collaborative project with architecture firms Snøhetta and DIALOG. As the architects at Snøhetta explain, "Calgary Public Library is one of the most actively used library systems in North America, where more than half of its residents are active cardholders, and accordingly, the new main branch was created for and inspired by its diverse inhabitants."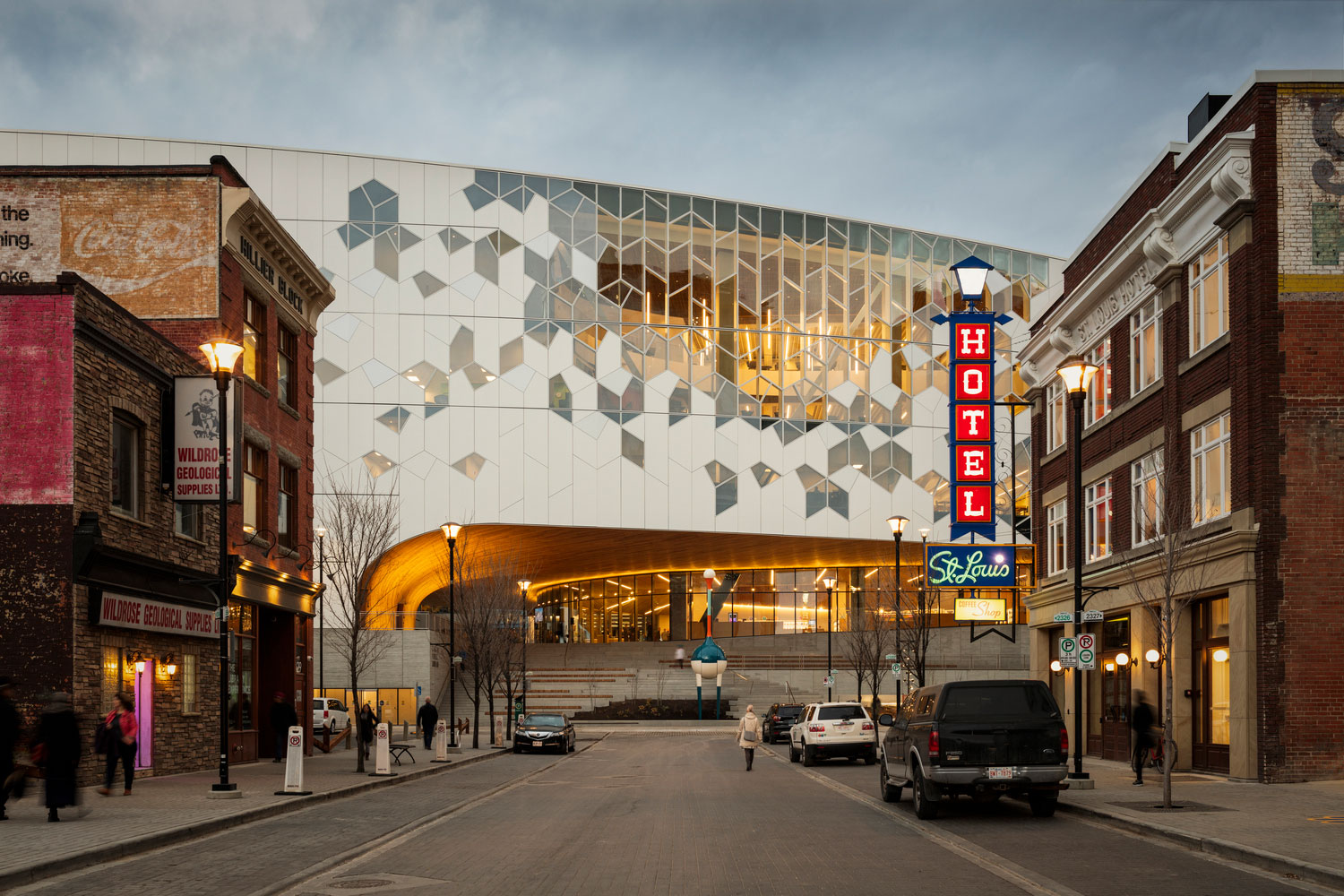 Photography courtesy of Snøhetta

Adapting to its urban context, the building has an interesting component in which its main entry is lifted over the city's fully functioning Light Rail Transit Line. As the library sits between Downtown and the East Village, the building serves as both a visual and pedestrian connection to the neighborhoods.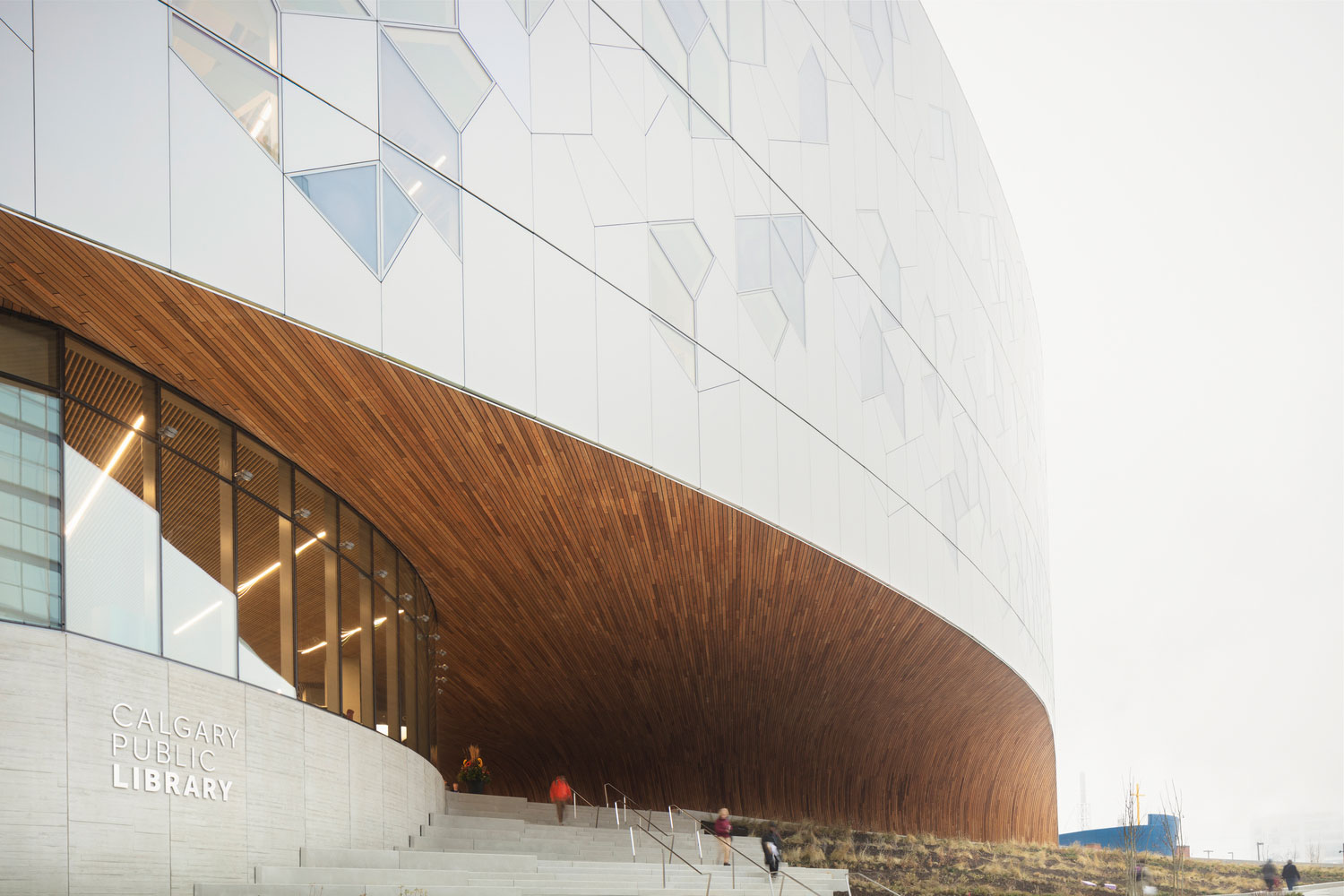 Photography courtesy of Snøhetta

The building boasts an impressive façade, one that is visually appealing from both the exterior and within the interior as well. Composed of a pattern of hexagonal shaped glass and metal composite panels, the building's seemingly random pattern is meant to invoke various themes. As the architects further explain, "From these shapes emerge familiar forms; Parts of the pattern might resemble an open book, snowflake-like linework, or interlocking houses, anchoring the ideas of the collective and community."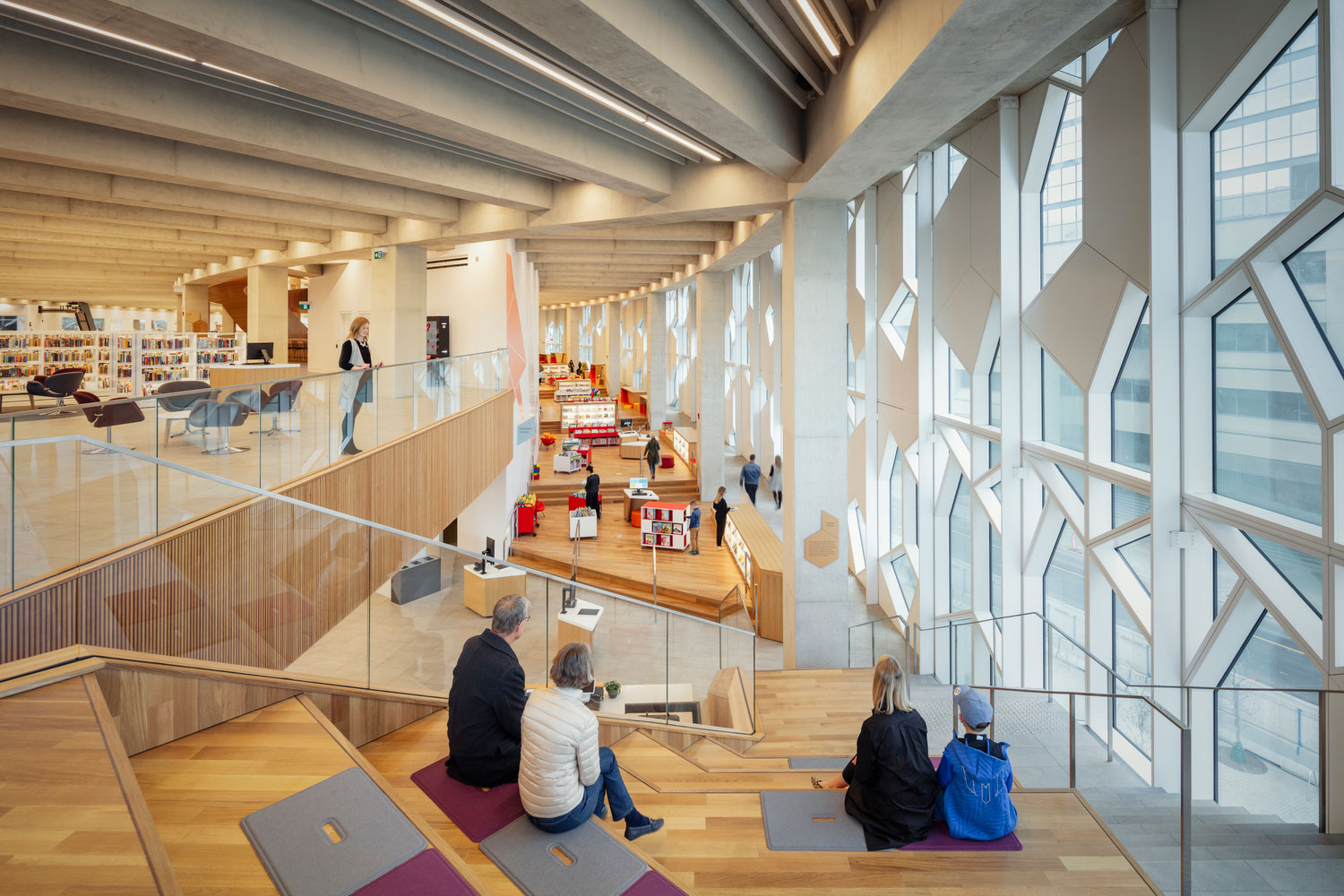 Photography courtesy of Snøhetta

The building also features a large wooden archway made of indigenous western red cedar. This visual aesthetic invites people inwards where the interior is equally stunning. Large open areas with exposed concrete and warm wooden panels throughout offer a sense of both communicative and secluded spaces.

The aluminum composite material used on the building's exterior crystalline geometric design is ALPOLIC/fr material with valspar's Valflon fluoropolymer coating system. Valflon employs Lumiflon FEVE resin technology, which ensures color and gloss retention. The FEVE fluoropolymer resin creates a coating system that is hyper-durable and long-lasting in the face of UV radiation and other elemental deterrents without sacrificing a polished appearance.

Photography courtesy of Snøhetta