108 Chambers is a 10-story mixed-use residential building in Tribeca. By Greystone Development, and designed by Woods Bagot, the building features multiple condominium floors with ground-level retail. The exterior immediately grabs attention with a series of angular protruding bronzed aluminum panels. The building serves as a great contrasting element to the surrounding more traditional New York City facades.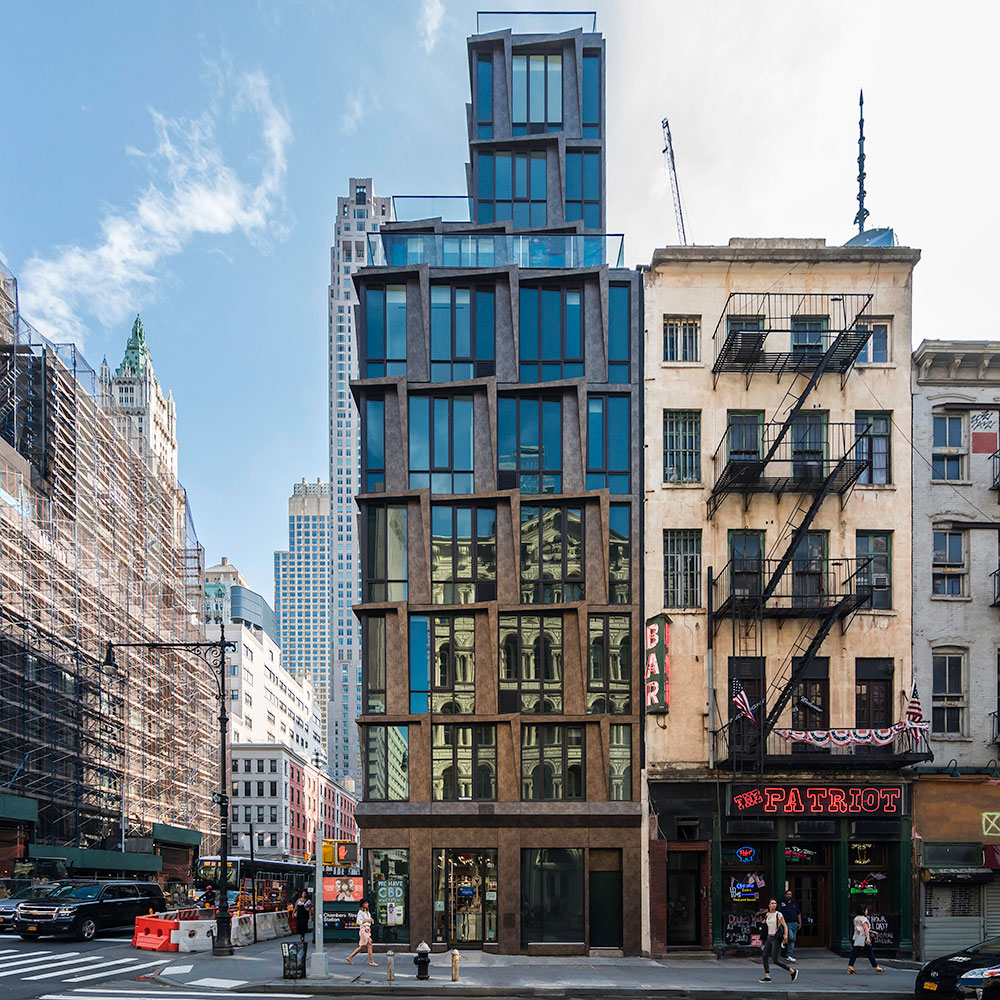 The building is enveloped in glass offering unparalleled views of the city below. The retail on the ground level was given to corporate entities like Starbucks and Vitamin Shoppe. Located on the corner of Church Street, the building is in what's considered the heart of the Tribeca area. The highly sought-after area boasts an average condo price of nearly $6 million. In order to compete within this residential market, the architects at Woods Bagot sought to create a dimensional façade solution.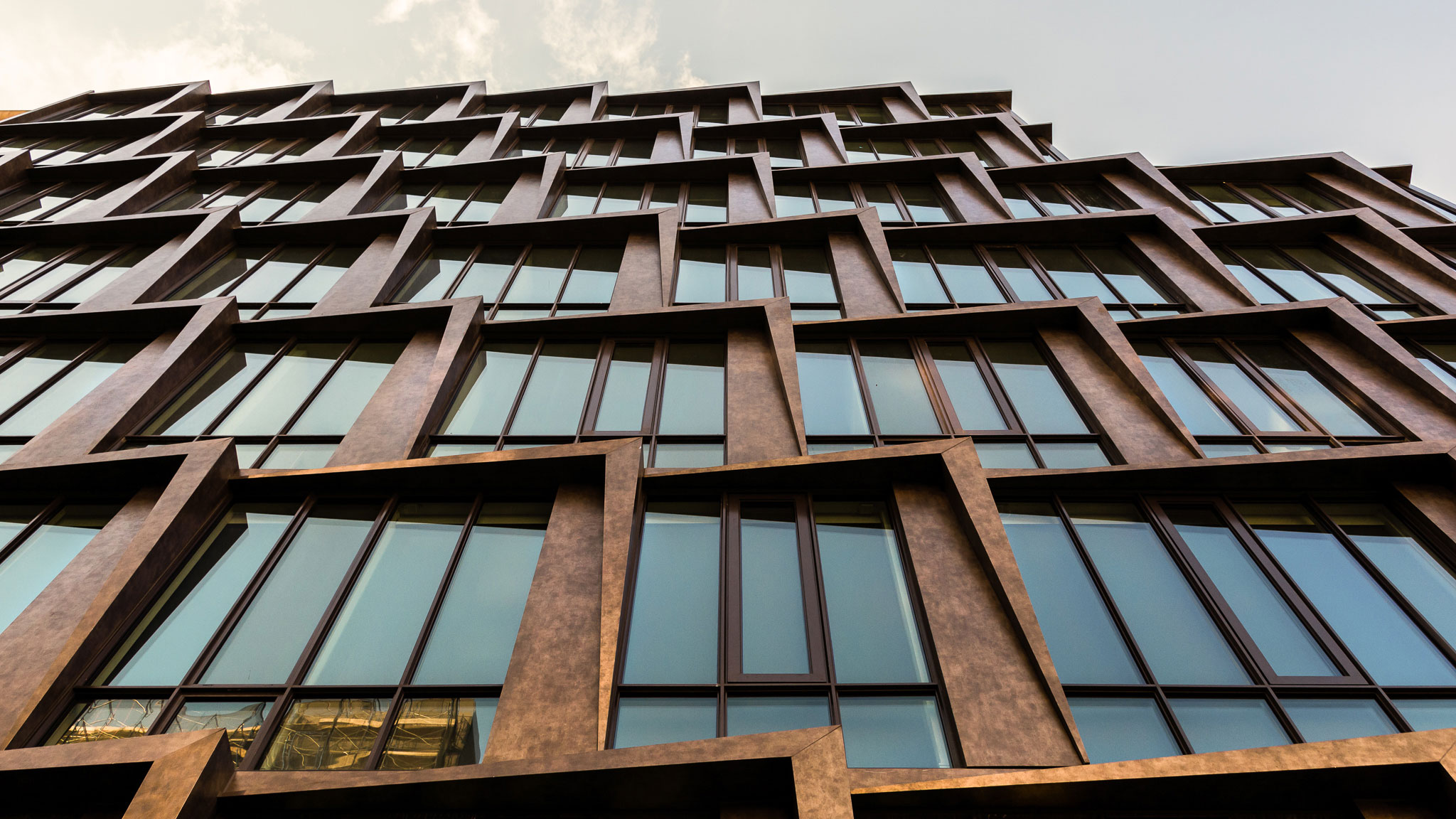 The sloped metal panels are a 3mm aluminum Deco Bronze finish by Pure + Freeform. The bronzed accents offer a beautiful juxtaposition to the glass façade. The panels were enriched with Lumiflon FEVE resin technology, with the clarity of the finish attributed to the clear nature of the Lumiflon's FEVE resin.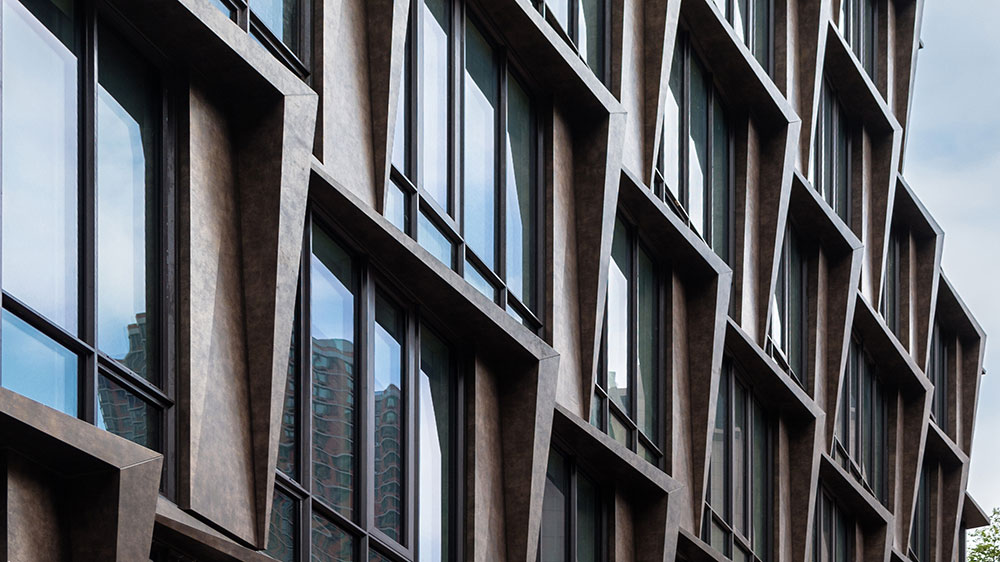 Coatings with Lumiflon FEVE resin technology offer benefits that many other coatings do not. The fluoropolymer provides unmatched weatherability, which helps prevent against coating degradation. FEVE-based coatings also help reduce lifecycle costs, as their hyper-durability allows a coating to resist degradation in the face of UV radiation, salt, and water for decades.

Photography courtesy of ©Brennan Photo and Video via pure + freeform
Information courtesy of Pure + Freeform