Guest Author: Randy Moore, Director of Sales – Industry Affairs at Tnemec Company, Inc.

Protective coatings are utilized for asset preservation on many structures, but some of the most important and valuable assets in North America are welded steel potable water storage tanks. The coating technology available to the owner or specifier of these tanks is diverse, so it can be difficult to select the most sustainable solution.

The process of selecting a coating system for a steel water tank is often completed purely based on opinions regarding coating capability and can be limited in scope. With the data from the newly published paper, "Separating Fact from Fiction: AWWA D102 Coating Service Life," selecting the right coating system with the lowest life cycle cost can be much easier.

Coating Steel Water Storage Tanks Using AWWA D102-21

American Water Works Association (AWWA) D102-21 Coating Steel Water-Storage Tanks is the industry standard for the use of coatings and linings for welded steel potable water storage tanks. Little detail is provided in this standard to assist the decision-maker in selecting the best long-term solution. However, Appendix Section A.1 does include this recommendation: "As an aid in selecting coating systems for a particular site, it is recommended that the purchaser establish the site-specific conditions of exposure and then conduct an economic evaluation of several coating systems using life-cycle cost analysis techniques."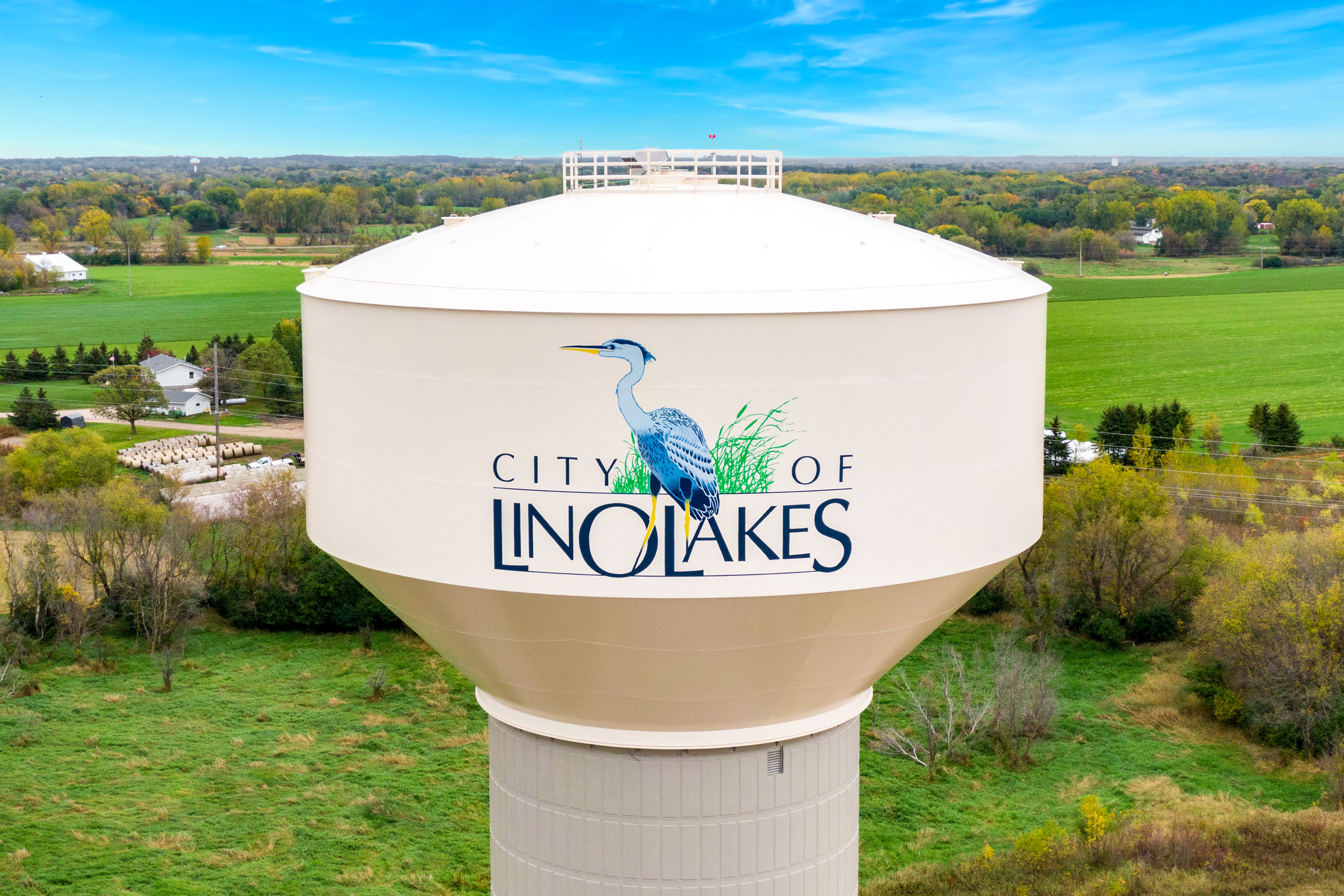 To this end, specifiers need to compare different coating systems and choose the best one for their tank by determining the life-cycle cost of their project. Reliable evidence of coating service life – and the life cycle costs associated with each system – should be based on real-world case histories of water tanks coated with products from a variety of coating manufacturers.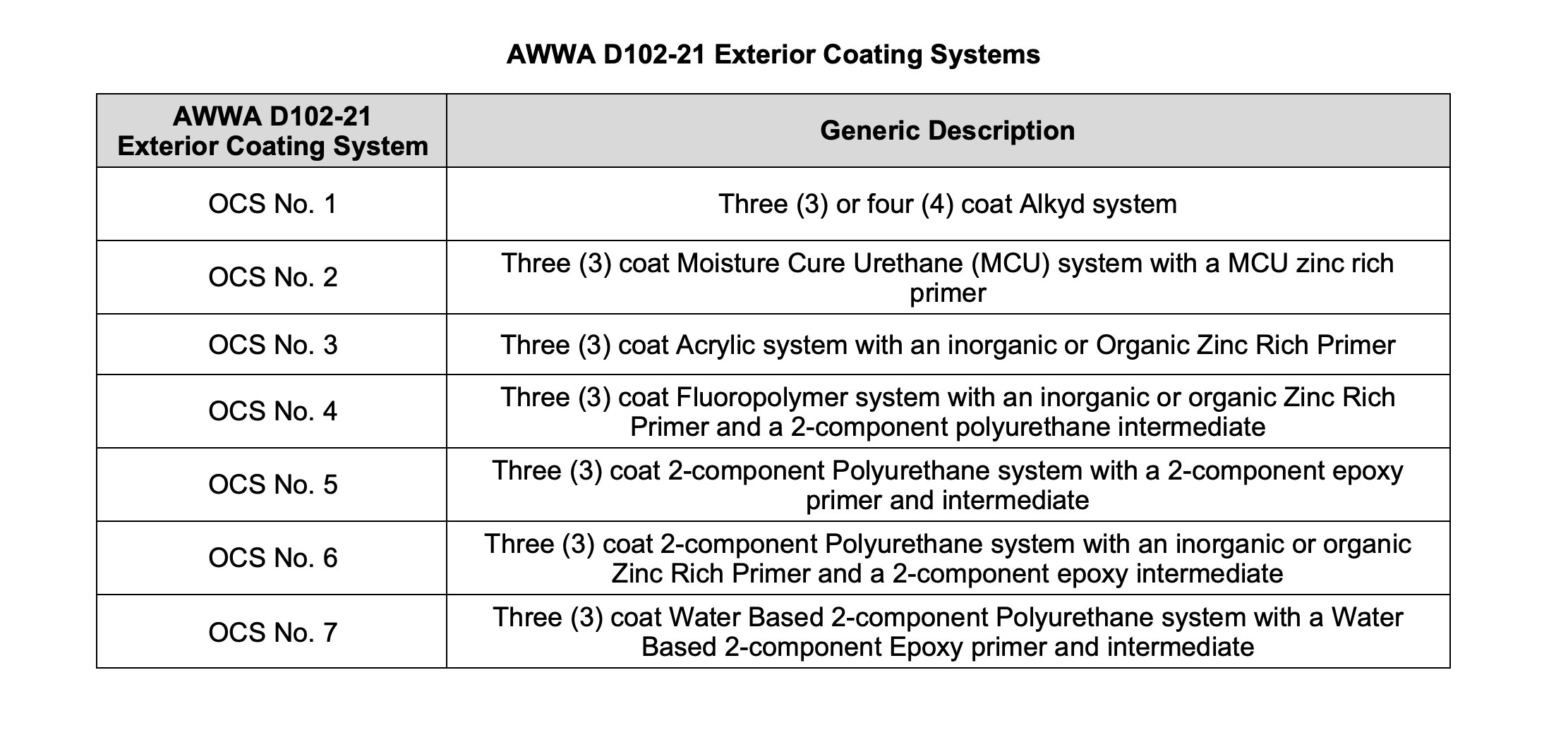 "Separating Fact from Fiction" provides specifiers with that reliable data. Among all the exterior systems listed in the AWWA Std D102-21, one coating system stands out as truly long-lasting and offers the lowest life-cycle cost.

fluoropolymer Coatings for Water Tanks


Over the years, water tank coating technologies have changed and evolved especially topcoats. What was once thought to be the best topcoat possible, polyurethane finishes, no longer offer the longest service life. Polyurethane coatings fall short of the performance of fluoropolymer coatings technology when it comes to the life cycle. In the end, the life expectancy of fluoropolymer coatings is two to three times that of a traditional polyurethane topcoat.

One fluoropolymer coating has shown favorable results for over 20 years. And the formulation of this coating is likely the reason. The fluoroethylene vinyl ether (FEVE) resins in tnemec's hydroflon are combined with solvents, pigments, and additives to produce a coating with the most desirable appearance, physical attributes, and application properties, without harming other coating characteristics, such as the exterior durability of the coating.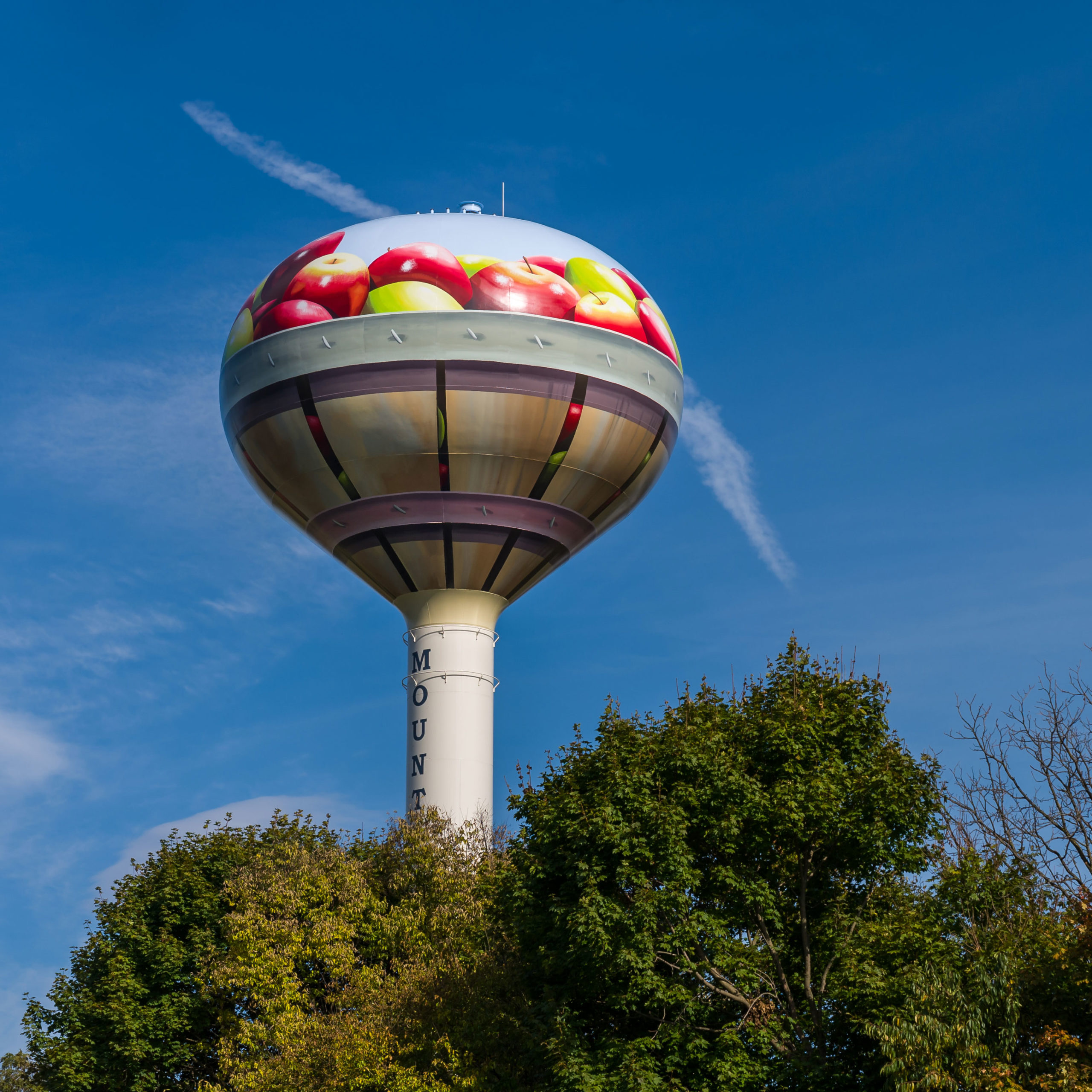 Unlike fluoropolymer resins that require heat curing, this product is ambient air-cured, allowing it to be both shop- and field-applied, though it's usually applied on-site. Other advantages to this fluoropolymer include graffiti resistance and color availability.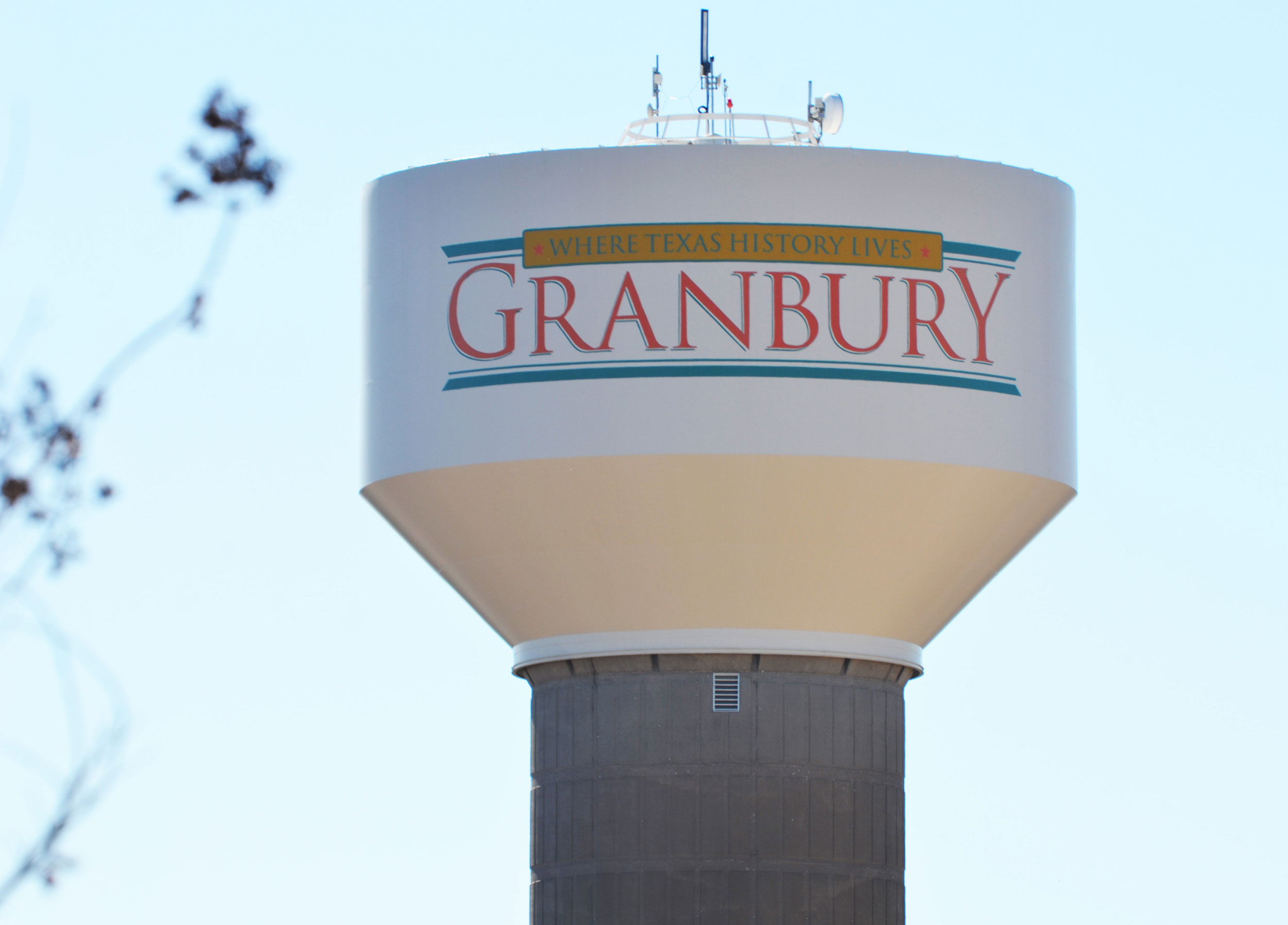 When comparing fluoropolymer coatings to other systems in actual case histories around North America, these systems showcase the least recoats and show the fewest tanks that have even been repainted during the time that the technology was available. And Tnemec's fluoropolymer stood out even more than other manufacturers' similar coatings.

Coating Performance Matters
But how do you decide if one coating is better than another of the same generic type? How do you know one fluoropolymer is better than one from another company?

This comes down to the formulation of the coating and how it performs during accelerated performance testing and in real-world projects. Tnemec's fluoropolymer, for example, is formulated with high-quality resins and additives that help it to perform better in a variety of ways, especially in its ability to retain color and gloss levels long after being applied.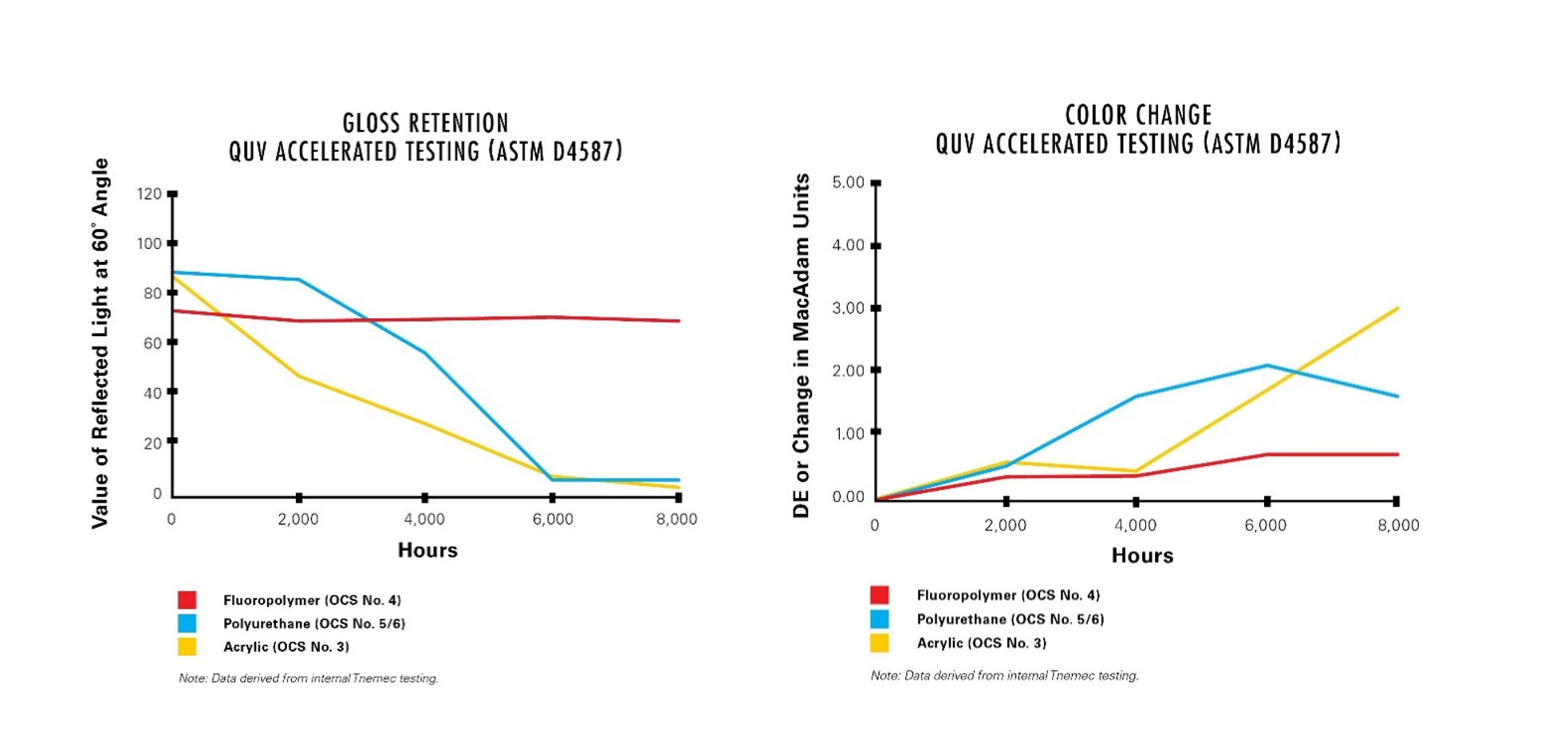 The referenced paper, "Separating Fact from Fiction", confirms that fluoropolymer coating systems outperform other exterior systems, but only the manufacturer can provide you with the case histories and performance data that can predict whether their fluoropolymer coating will last as long as expected.

So, when it's time to choose the right coating and lining for your steel water tank, make sure the coating manufacturer can present evidence of the coating's performance through both real-world case histories and through performance data. And, as a starting resource, you can request a presentation about the findings in, "Separating Fact from Fiction: AWWA D102 Coating Service Life," by visiting tnemec.com/water-tank-service-life or by contacting your local Tnemec representative directly.