The glass windows of the Uber headquarters in San Francisco are movable, allowing air in and out of the massive façade. In addition, the accordion-style façade regulates the building's temperature, maintaining an influx of fresh air through the interior. Designed by SHoP Architects, the headquarters features two buildings connected with sky bridges that make up the 423,000 square-foot design.



©Jason O'Rear Photography

The founding principal of SHoP, Christopher Sharples, described to Fast Company, "The whole idea of a building that transforms throughout the year, through the seasons, that becomes naturally ventilated, turns architecture into something that isn't frozen anymore."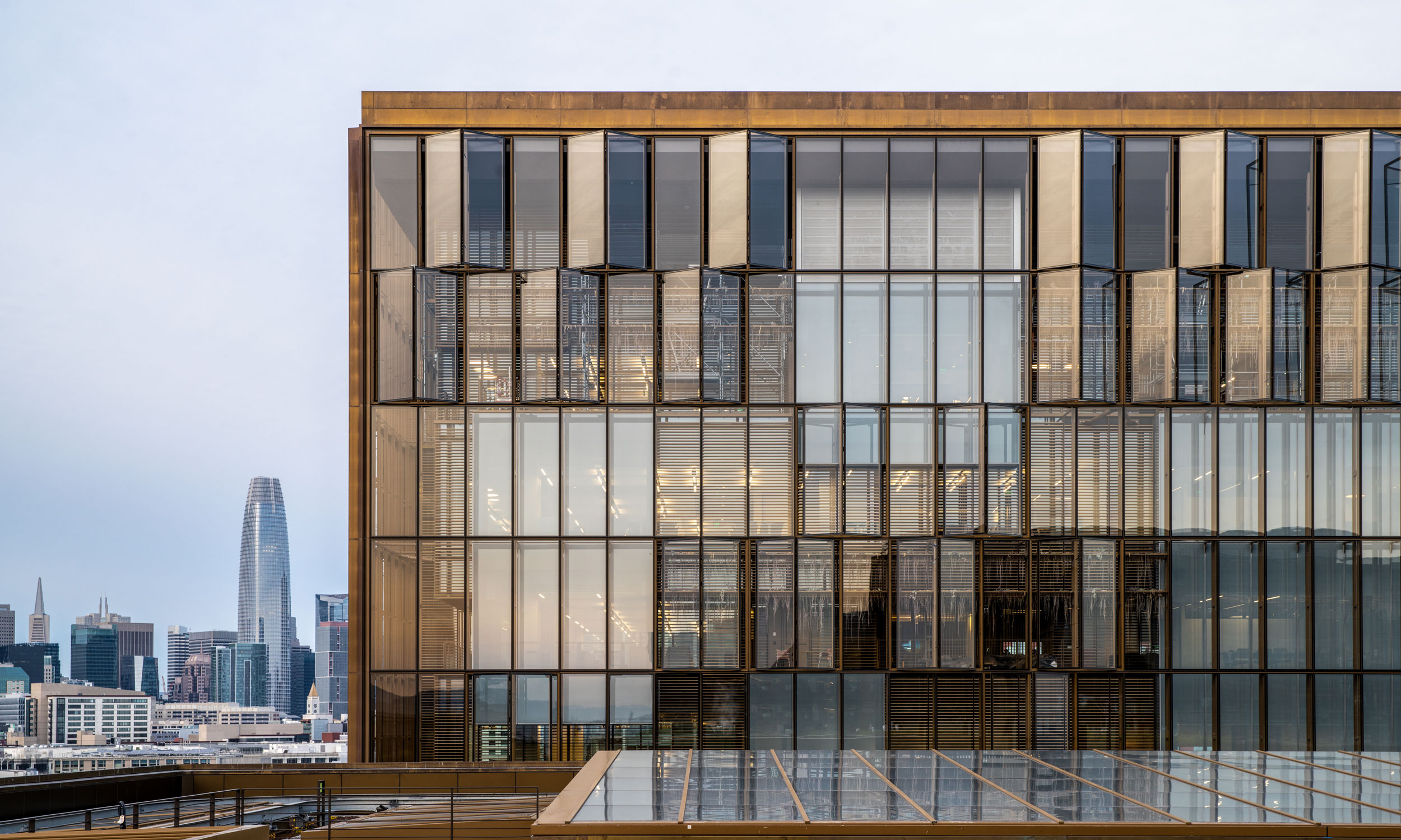 ©Jason O'Rear Photography

The facades' temperature control mechanism utilizes the 14-foot glass panes that automatically regulate building conditions. The glass panes are operable at 180 degrees and were uniquely designed for specific areas of the building based on sun and wind patterns.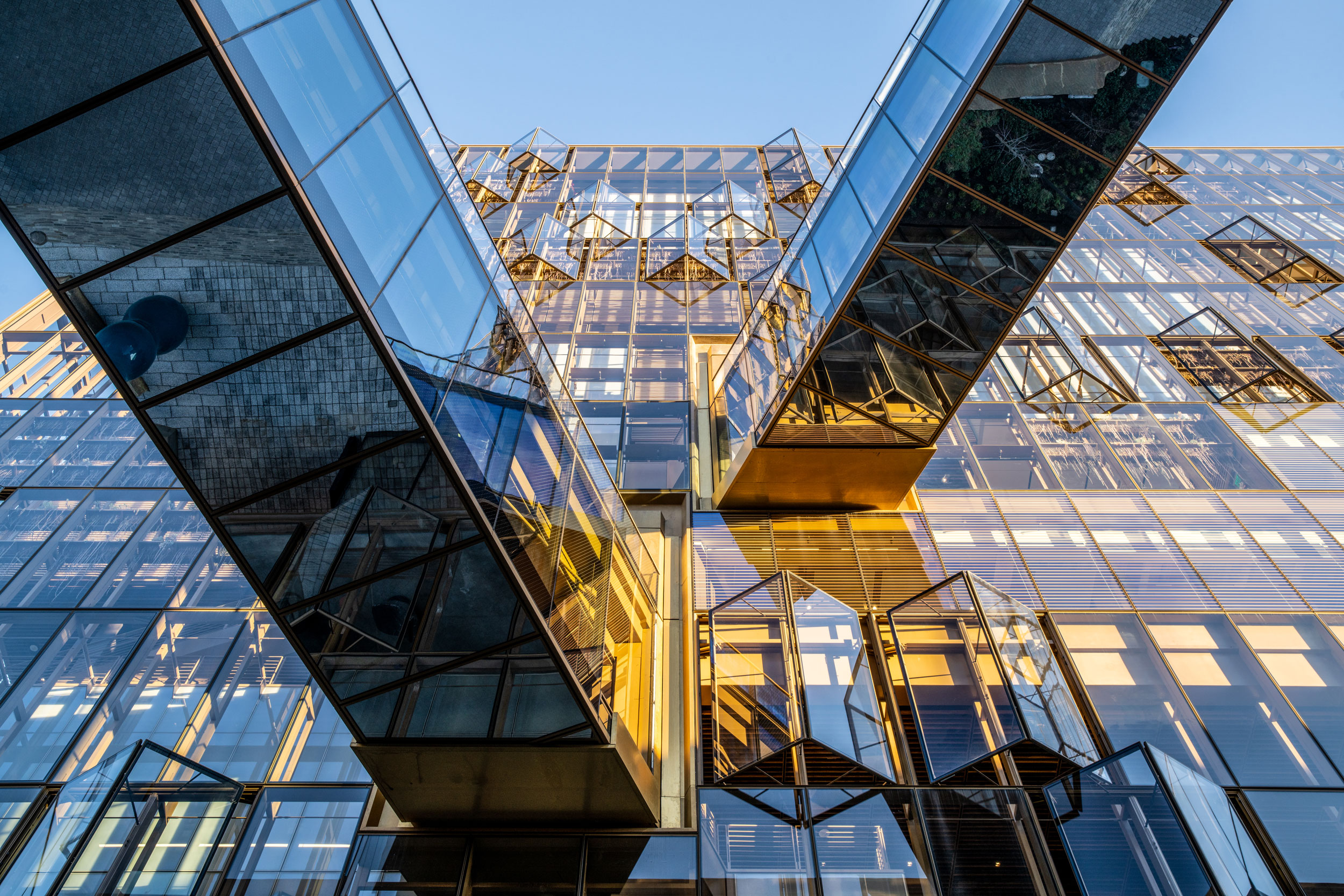 ©Jason O'Rear Photography

The architects at SHoP explain, "… the Uber buildings center on their innovative "breathing" façades—a computer-controlled system of operable windows that greatly reduce the need for mechanical ventilation. The full-building-height indoor/outdoor spaces of the Commons serves as a buffer zone between the unconditioned exterior and the conditioned interior office environment."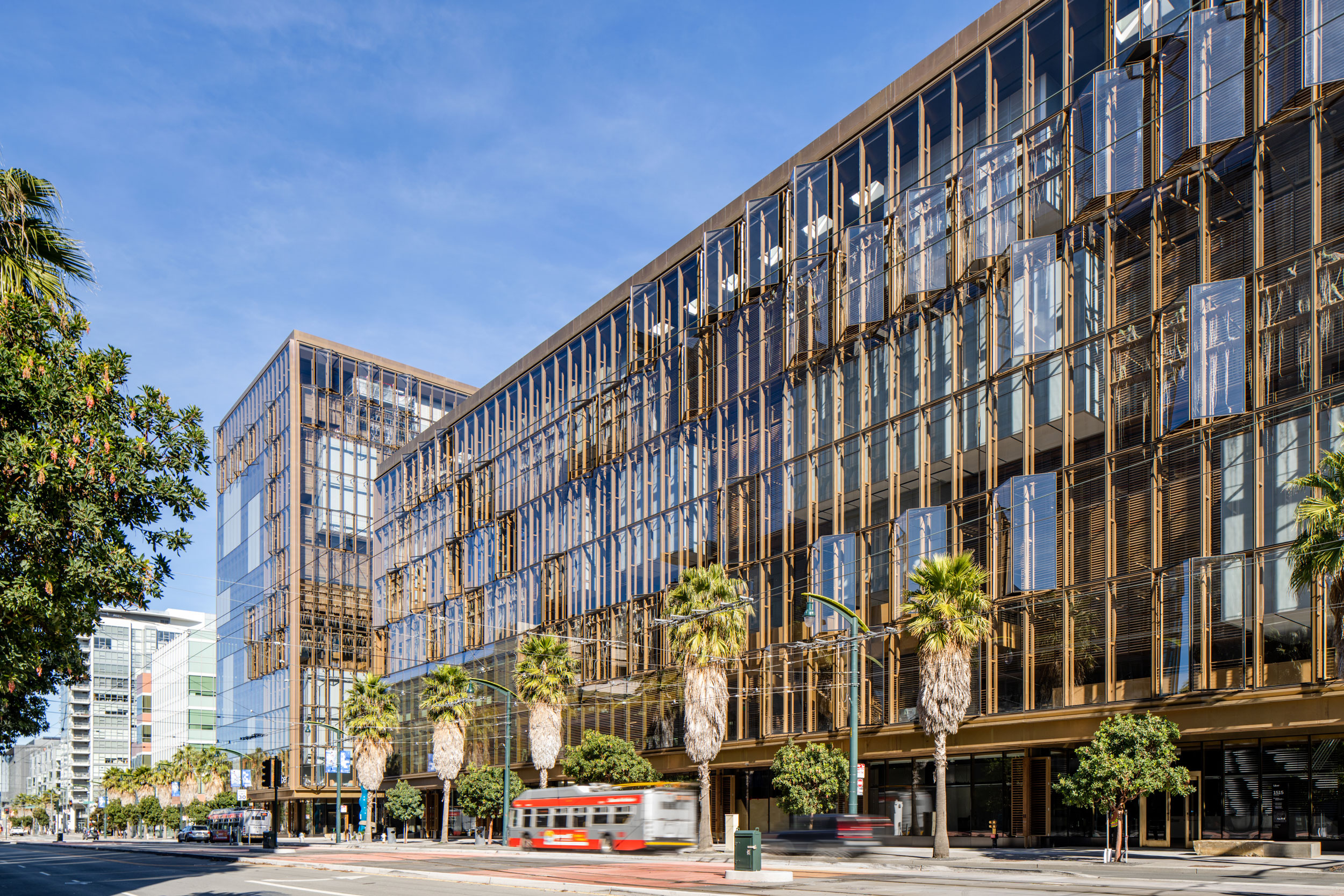 ©Jason O'Rear Photography

Between the building's heavily glassed exterior are golden extrusions. The extrusions feature akzo nobel's Interpon D3000 fluoropolymer coating system. This system utilizes Lumiflon FEVE resin technology. Surfaces enhanced with Lumiflon fluoropolymer technology offer many benefits such as durability, outstanding color, and gloss retention. In addition, these coatings feature exceptional weatherability properties allowing the coating to remain intact for decades despite exposure to UV radiation, salt, and water degradation.

photographs ©Jason O'Rear Photography