Dynamic architectural buildings are adaptable, responding to their given environments to produce maximum efficiency. These contemporary facades serve more than their functional purpose, they are reactive, highly sustainable, and aesthetically pleasing. The movement of dynamic facades coincides with energy efficiency, allowing architects to create consciously modern designs.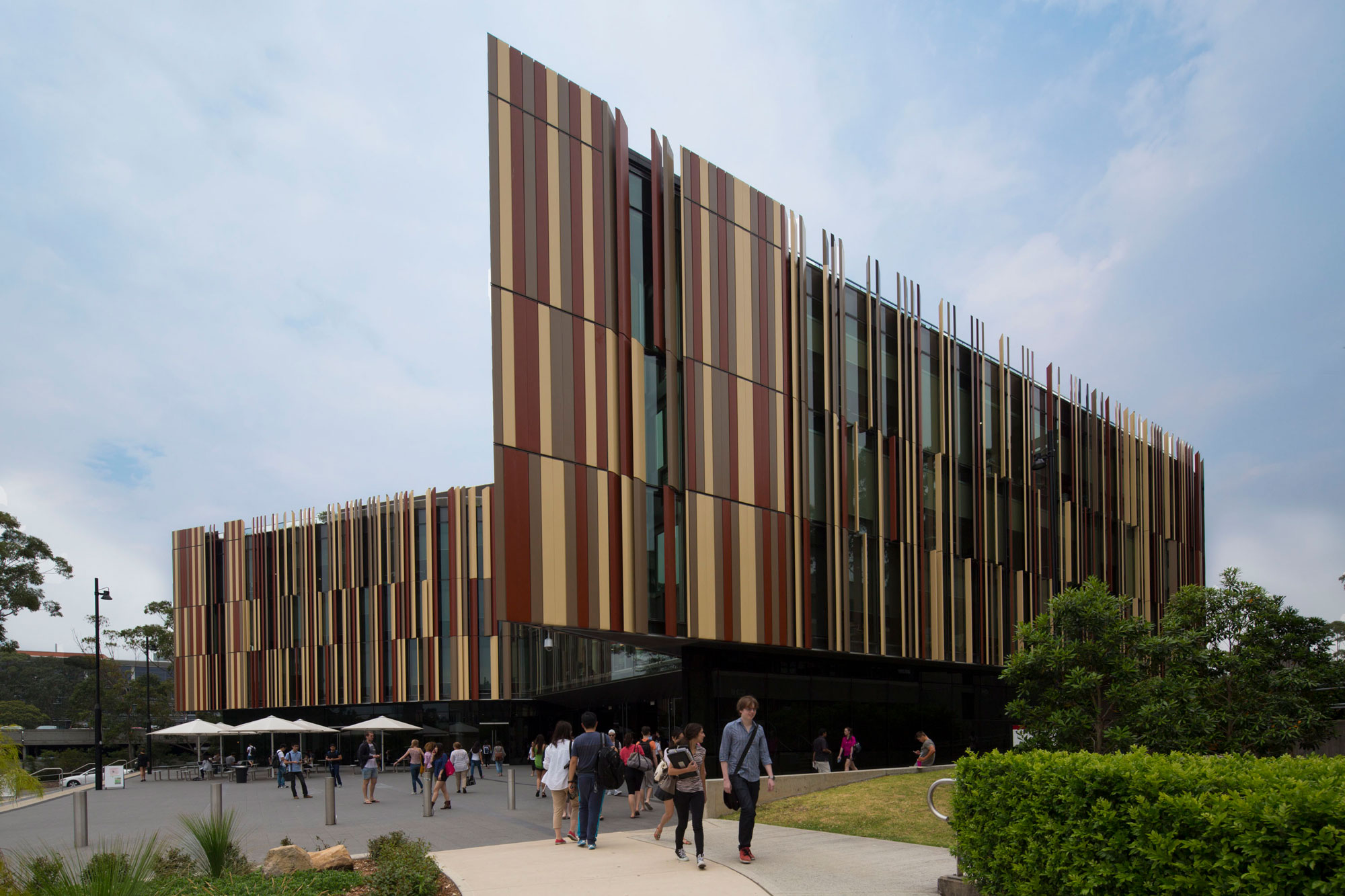 International architecture studio, Francis-Jones Morehen Thorp (FJMT), designed the Macquarie University Library back in 2011. The design provides an extension of the forest of eucalypts on campus, reflecting natural light and creating a series of usable walkways for visitors.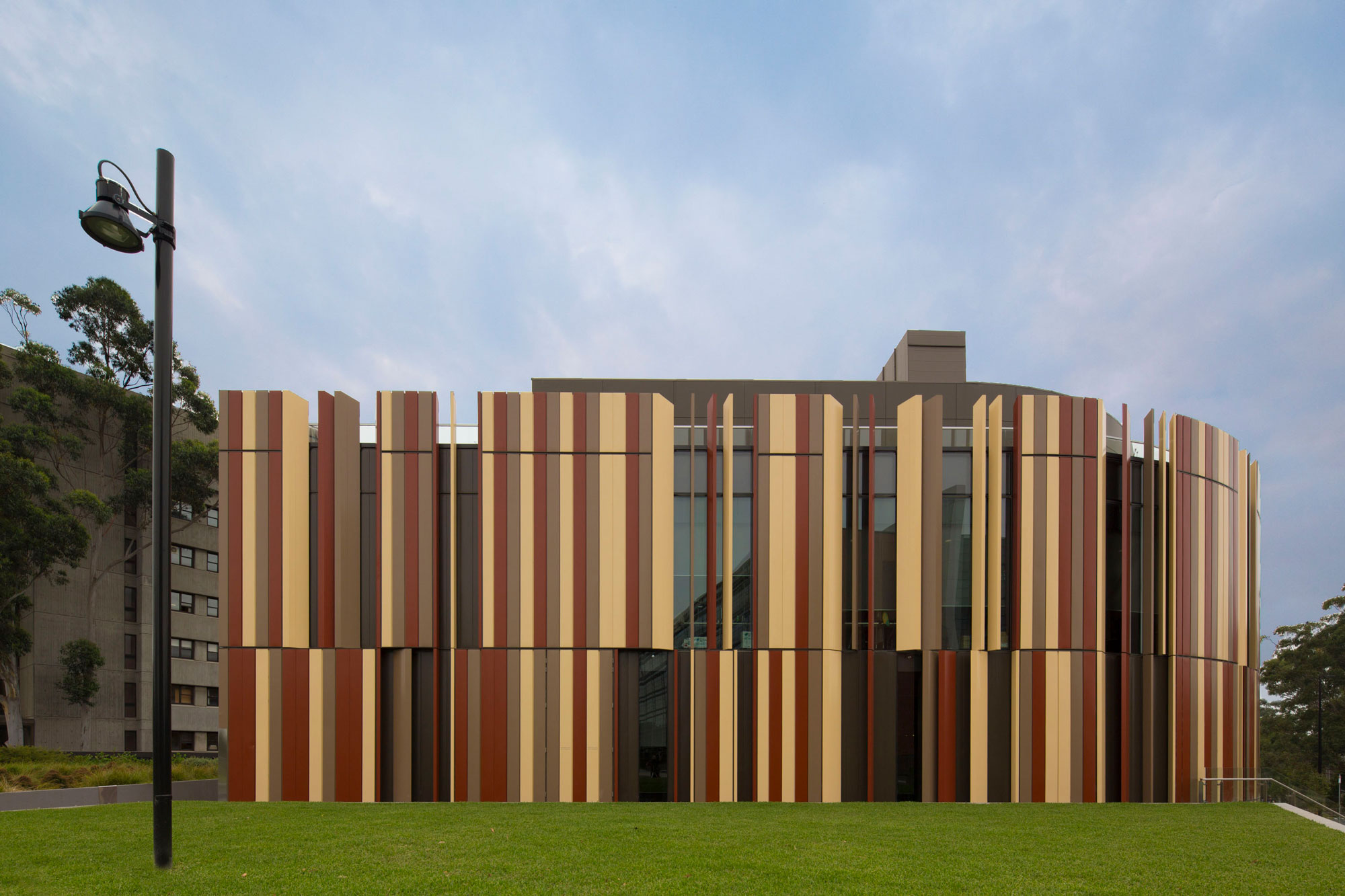 The project focuses on sustainability with a high-performance glazed curtain wall and a multi-colored aluminum paneled façade. The façade acts as a sunshade, controlling the natural light that penetrates the library's interior.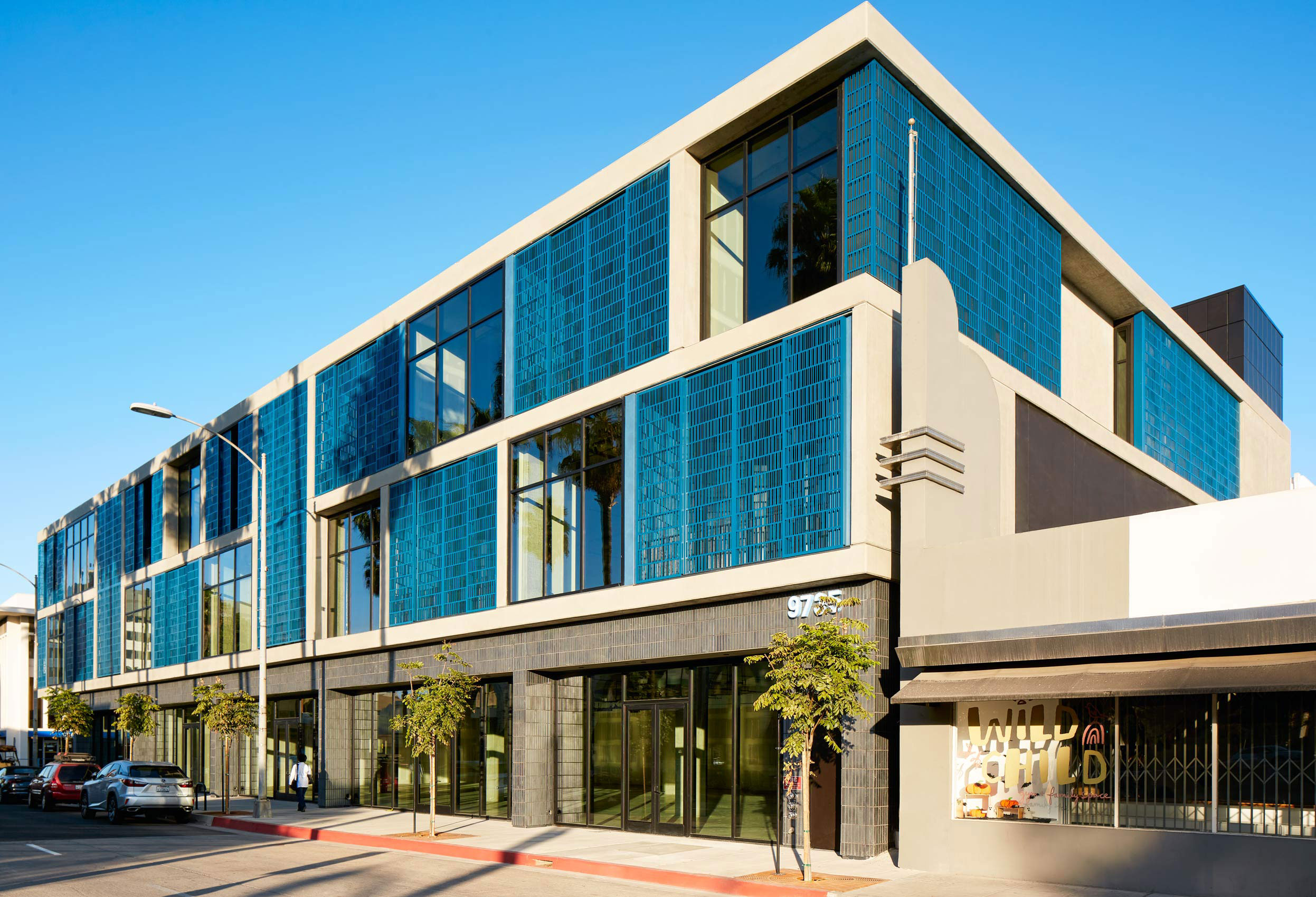 The Brick and the Machine is a two-building complex in downtown Culver City. The distinction between the buildings, the Brick, and the Machine, was a purposeful design by Abramson Architects. The Brick, named for its traditional brick facade, complements historic architecture. In contrast, the Machine is an "operable, experiential façade" that features colorful shifting screens.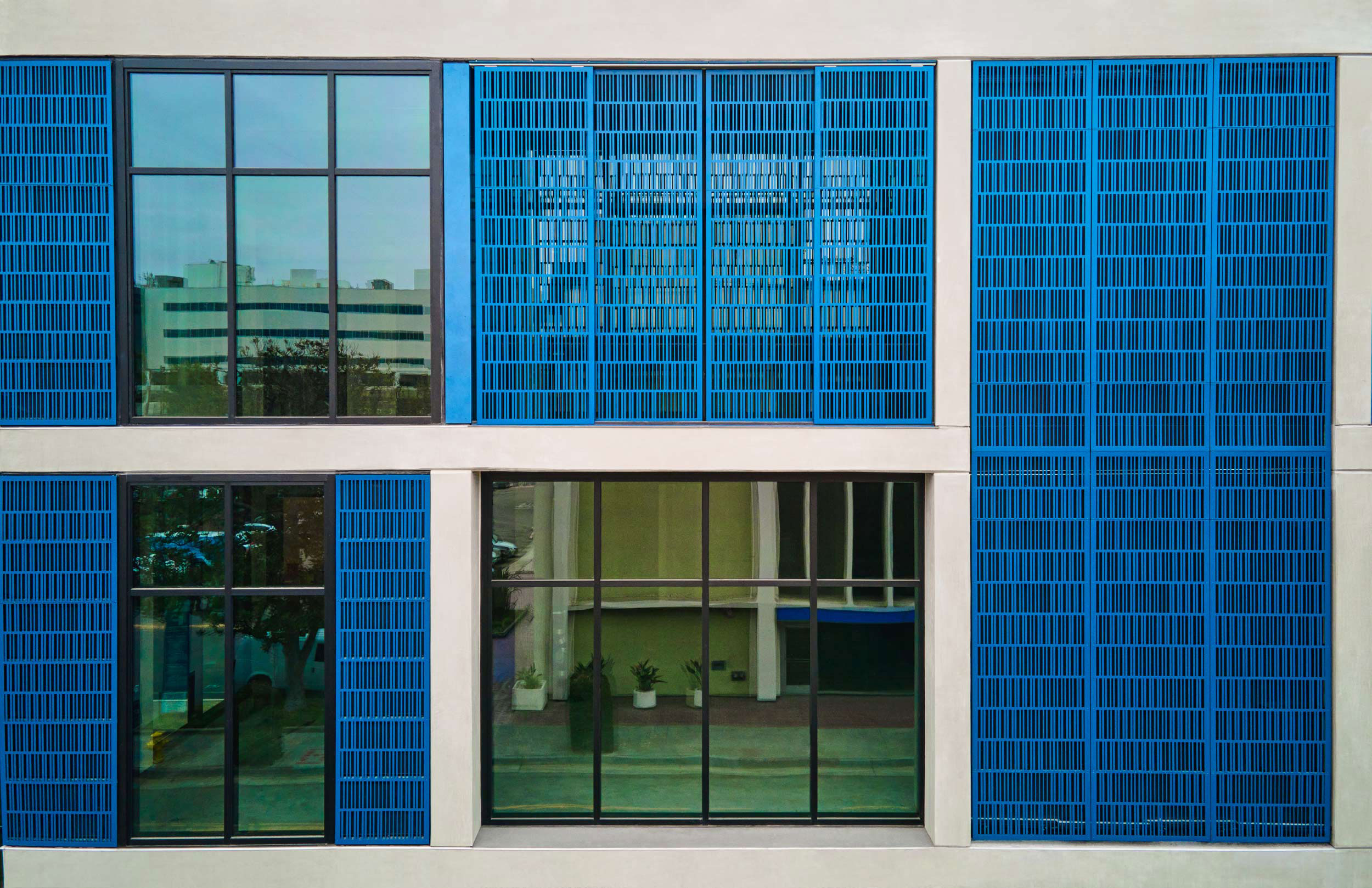 The movable louver system of the Machine allows for temperature and glare control to the building's interior. The designers/manufacturers at pure + freeform describe, "These panels are operable, offering the ability to move the screens and take in the best views of California while offering interior air flushing. Via a dynamic perforation on the metal panel, perforated and fabricated by Arktura, the material also offers a unique shadow line on the interior that changes throughout the day."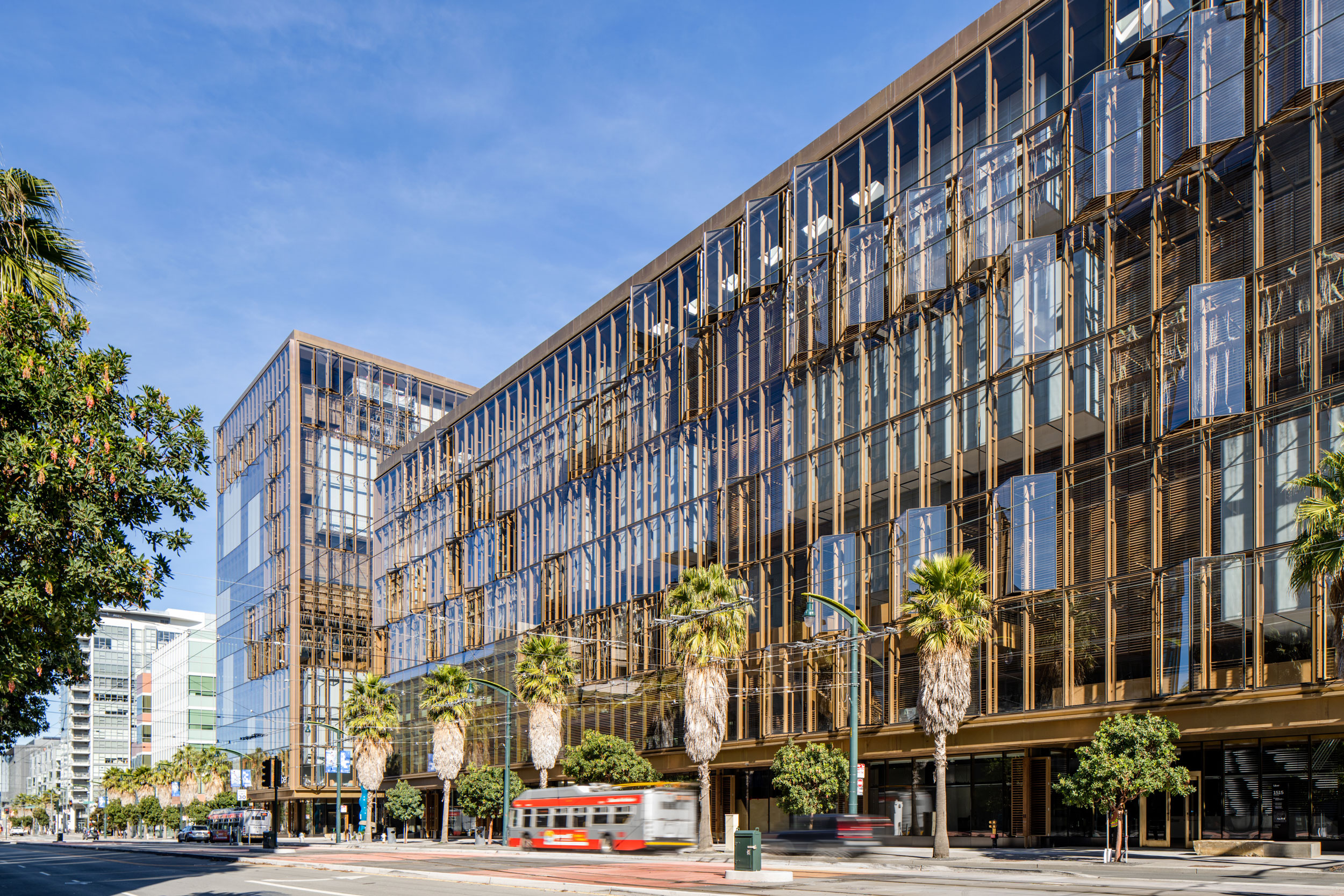 The glass windows of the Uber headquarters in San Francisco are movable, allowing air in and out of the massive façade. In addition, the accordion-style façade regulates the building's temperature, maintaining an influx of fresh air through the interior. Designed by SHoP Architects, the headquarters features two buildings connected with sky bridges that make up the 423,000 square-foot design.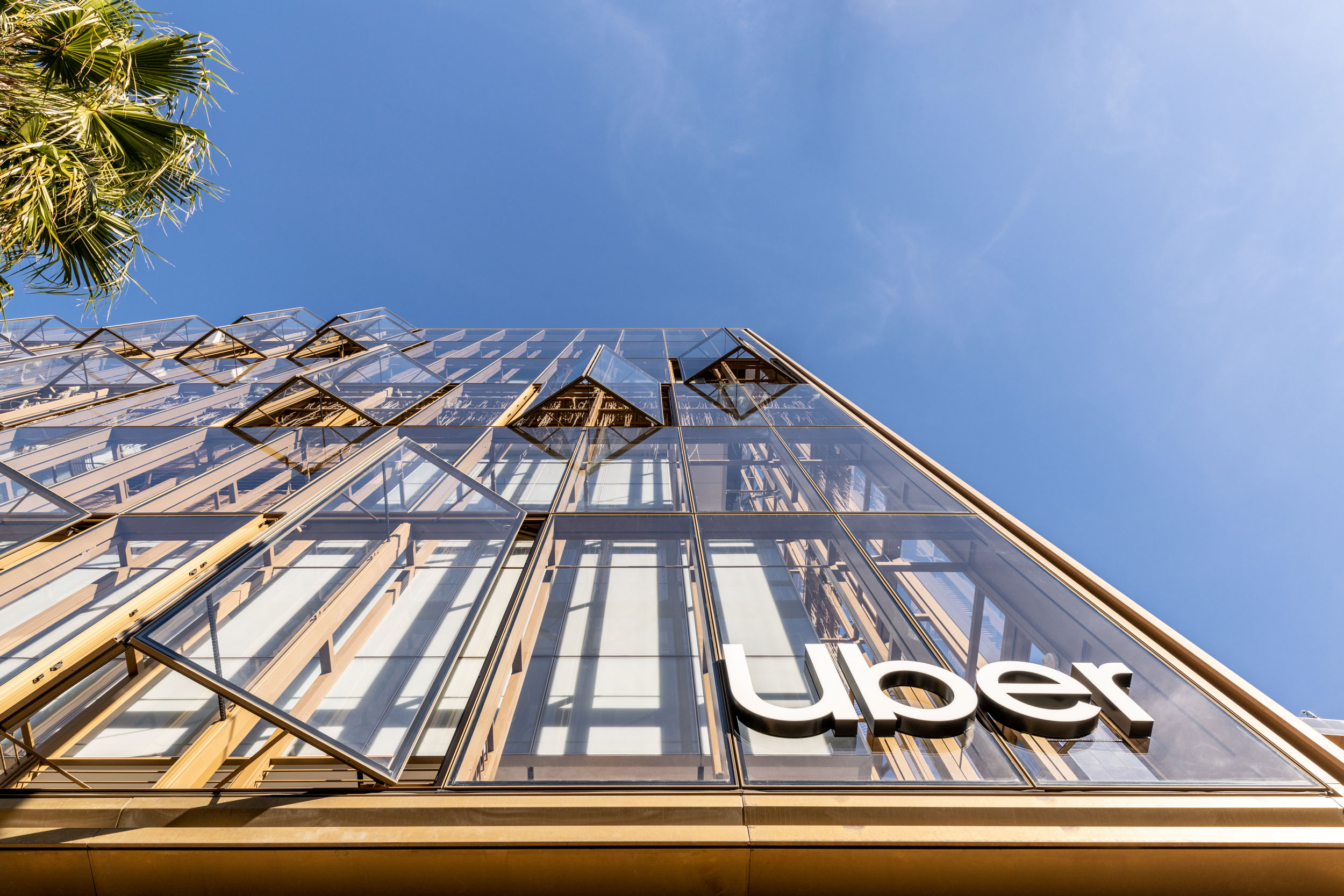 The facades' temperature control mechanism utilizes the 14-foot glass panes that automatically regulate building conditions. The glass panes are operable at 180 degrees and were uniquely designed for specific areas of the building based on sun and wind patterns.