International architecture studio, Francis-Jones Morehen Thorp (FJMT), designed the Macquarie University library back in 2011. The architects describe the library as, "…an innovative welcoming and inspiring landmark building for the University. It represents a new generation of library design—full of dynamic, collaborative, open spaces for learning, challenging the traditional notion of a library as a quiet, storage facility for printed materials."

The building features a collaborative, inviting space for students, researchers and staff. The design provides an extension of the forest of eucalypts on campus, reflecting natural light and creating a series of usable walkways for visitors. The project focuses on sustainability with a high-performance glazed curtain wall and a multi-colored aluminum paneled façade. The façade acts as a sunshade, controlling the natural light that penetrates the library's interior.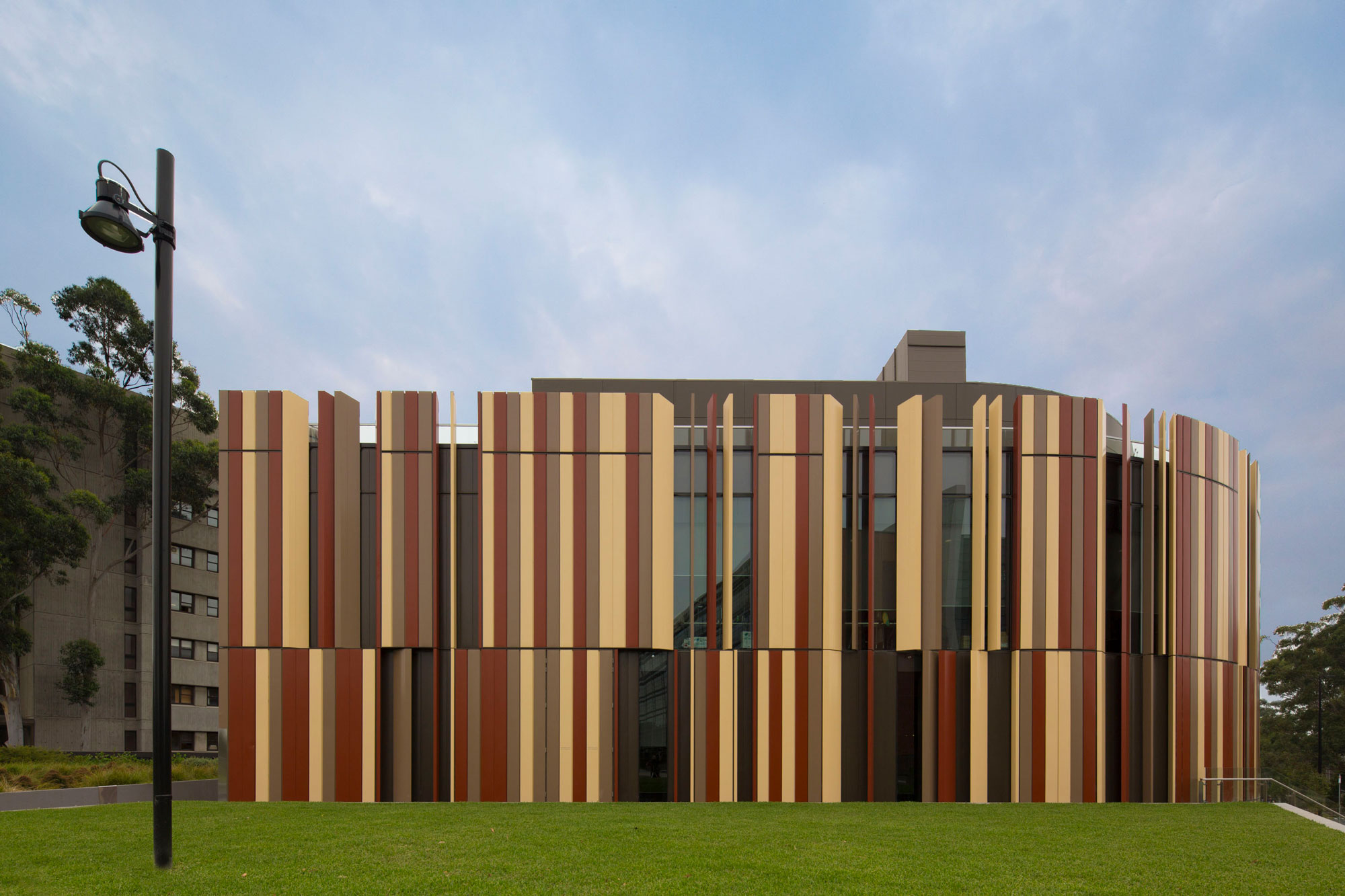 The building has become a landmark for the University due to its intriguing façade. The library utilizes akzo nobel's Interpon D3020 Fluoromax® product in Burnished Russett Matt, Jarrah Matt and Clay Bake Matt. interpon D3020 fluoromax® was formulated to withstand the toughest environments while creating a greener, cleaner alternative to traditional liquid pvdf coatings. Featuring outstanding weather resistance, the system meets the requirements of AAMA2605, the most demanding fenestration coating – architectural specification in the world.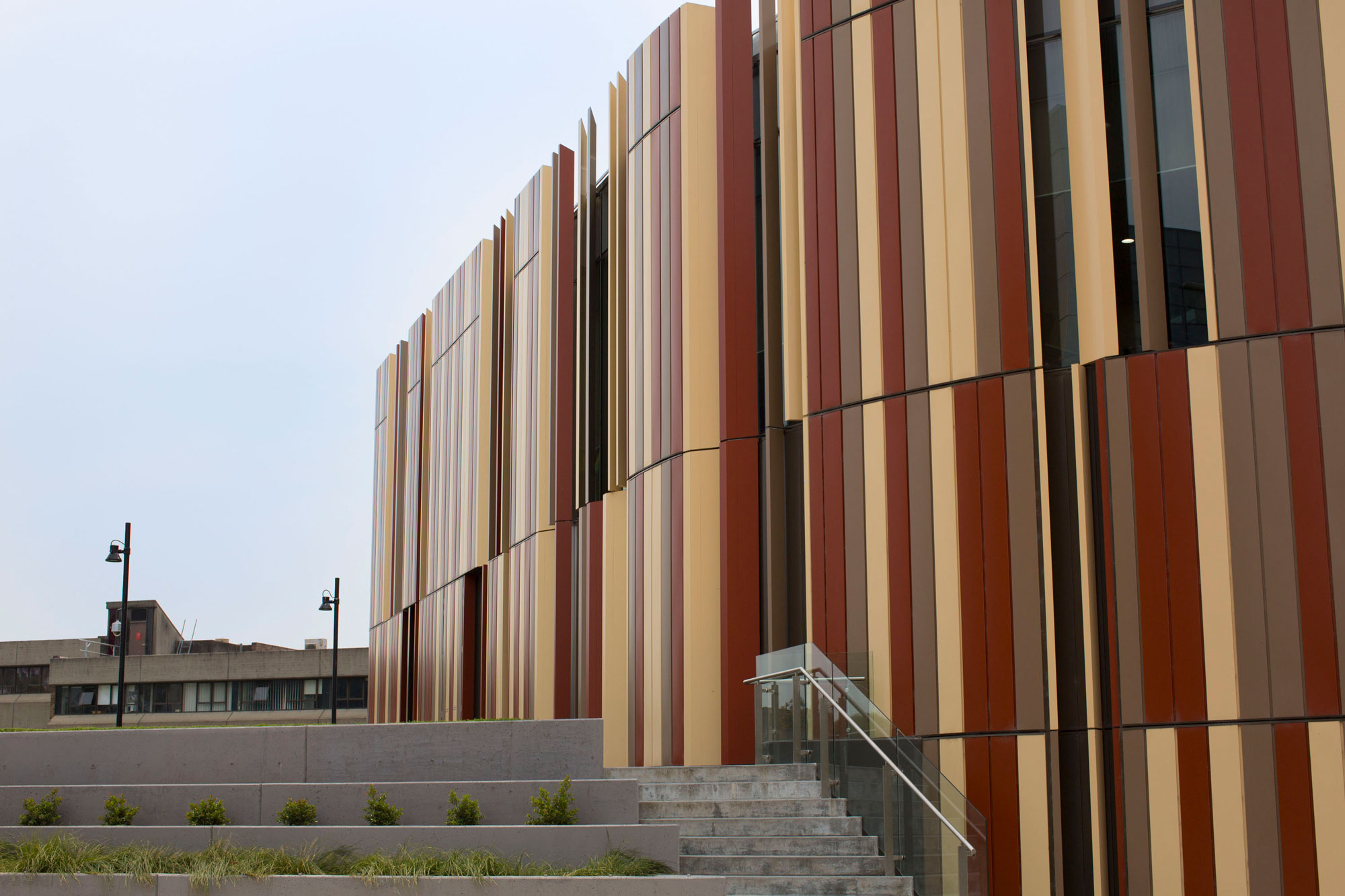 The Interpon D3020 system is enriched with Lumiflon FEVE resin technology. When applied to an architectural surface, coatings that utilize Lumiflon FEVE resin technology protect structures from UV radiation, salt, water, and other elemental deterrents that contribute to coating degradation. The coatings also contain color and gloss retention properties, which helps prevent fading and chalking.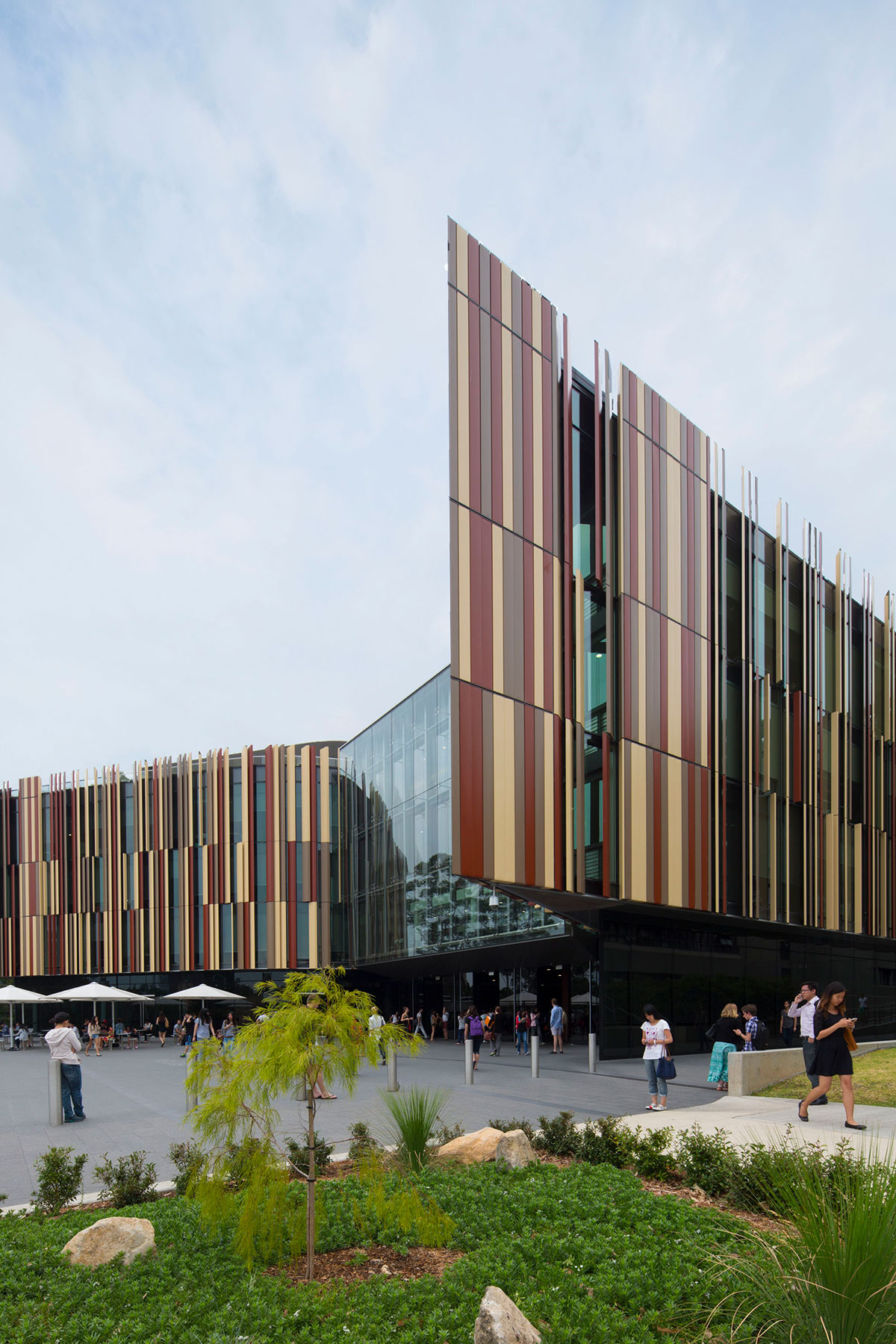 In 2011, the project was awarded a 5-star Green Star Building award as well as the 2013 MBA Excellence In Construction Award for Tertiary Buildings.

photography courtesy of Interpon Powder Coatings
information via FJMT