The Carleton-Willard Village Retirement Community in Bedford, MA, was designed by Tsomides Associates Architects Planners. The new village center takes senior living to new heights with a host of modern amenities and a stunning contemporary design.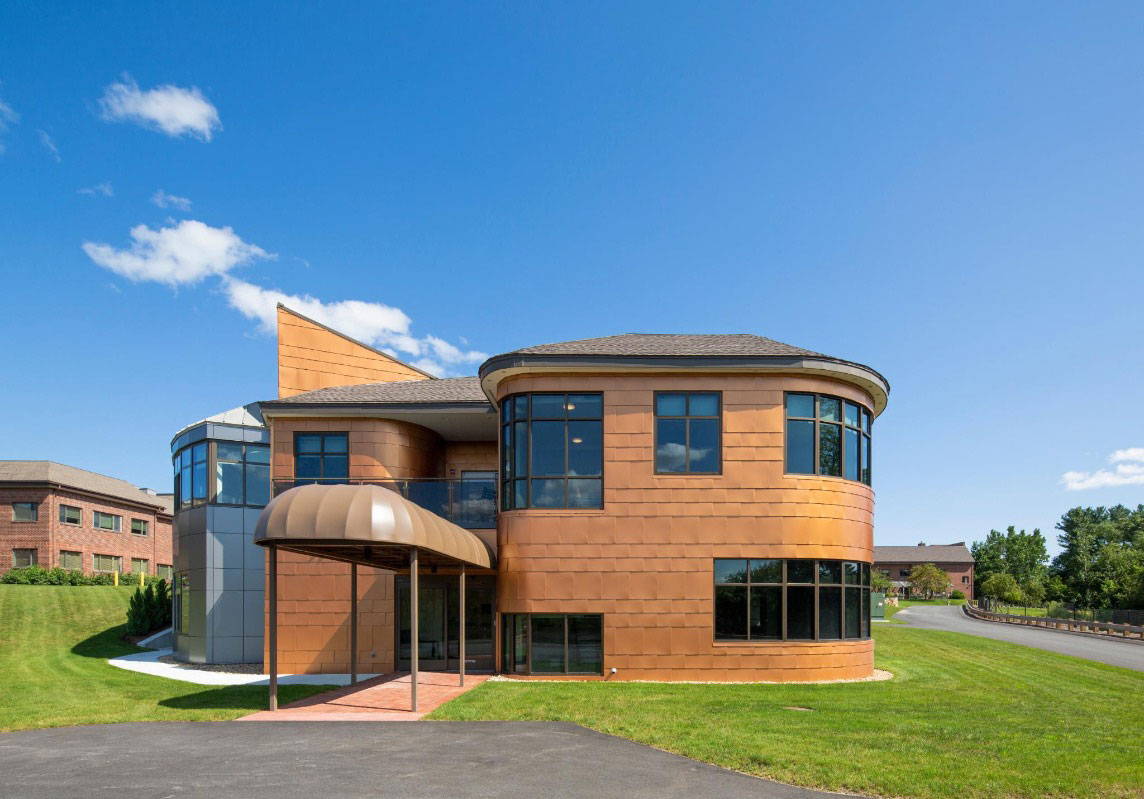 ©Tsomides Associates Architects Planners

The new design focused on communicative and recreational activities with social rooms, artistic studio space, computer learning, a billiard room, table tennis station, aerobic dance studio and a full spa.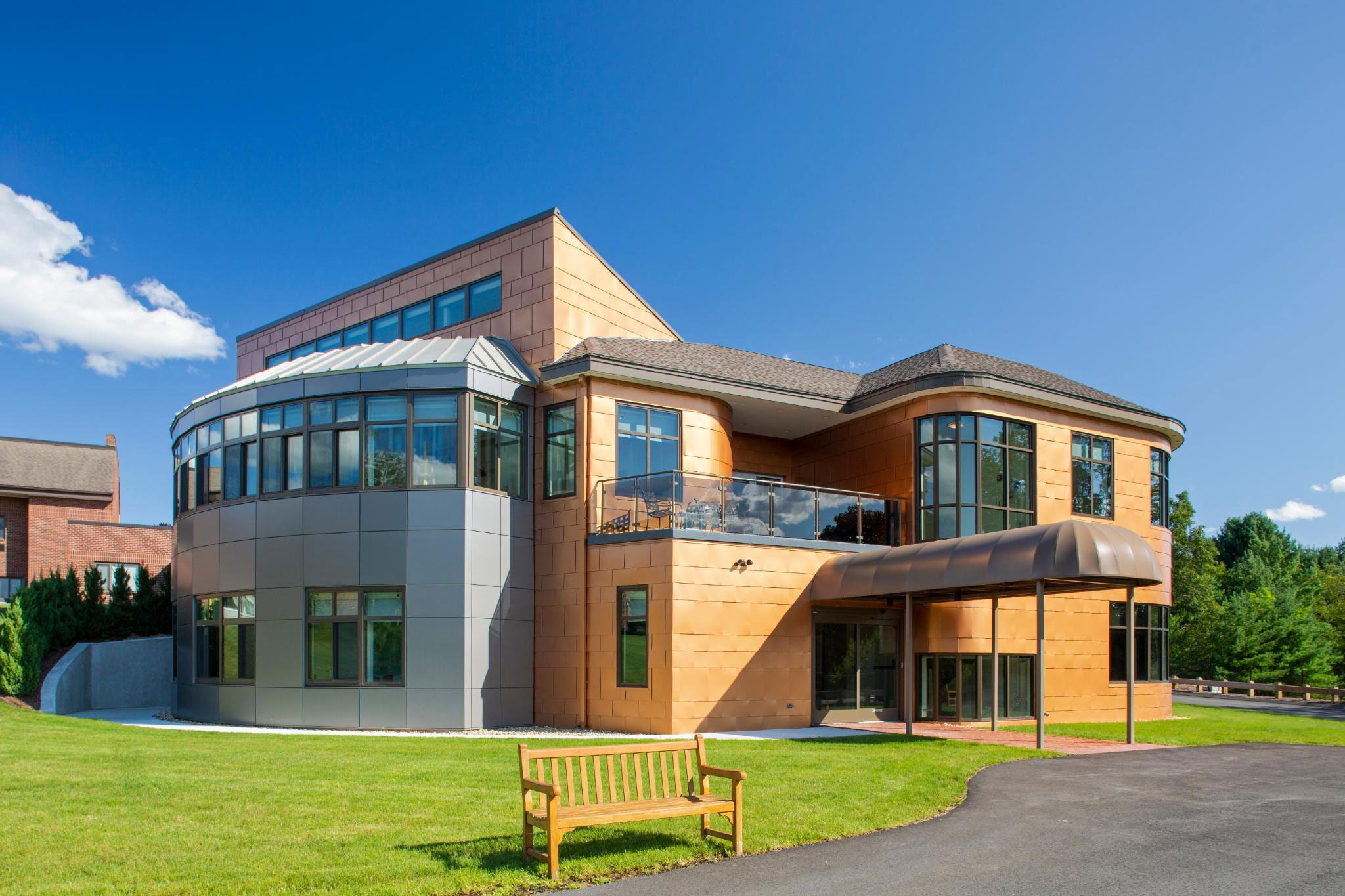 ©Tsomides Associates Architects Planners

The architects worked closely with the CEO, staff and residents of Carleton-Willard Village for the design. The architects describe, "In the purest sense the architecture is a classic contemporary 'form follows function' design not only as dictated by the program but also by the site (abutting conservation land and building on a steeply sloping grade), sun orientation and context of existing buildings."

In fact, the Village sits on a 72-acre sanctuary, just north of Boston. Surrounded by lush scenery, the new center mimics the natural hues of the landscape. The exterior utilizes finishes by ALPOLIC® aluminum composite in Mica and Natural Metals. The metals play with the natural light offering a modern alternative to the surrounding traditional facades.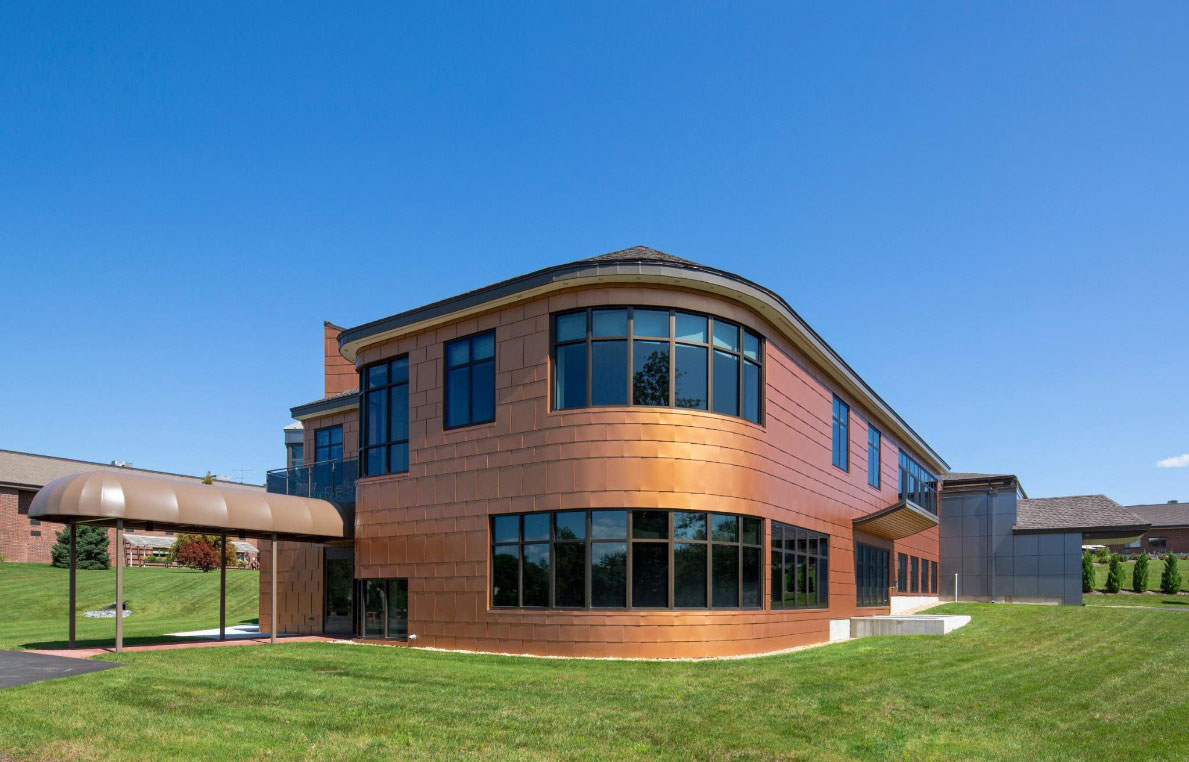 ©Tsomides Associates Architects Planners

The ALPOLIC® panels are enhanced with Lumiflon FEVE resin. Metal cladding coated with Lumiflon fluoropolymer technology achieves a plethora of benefits including longer life cycles, reduced costs, higher gloss ranges and unparalleled weatherability. The combination of metal composite panels and Lumiflon resin allow for colorful facades to retain their luster for years to come.

photography courtesy of ©Tsomides Associates Architects Planners