The city of Idabel, Oklahoma is the quintessential small town, with its roots dating back to 1902 and a population of just over 7,000. With any town, no matter the size, water towers serve a variety of purposes. These storage tanks in many cases serve as a source of pride, a beacon of sorts that towers over a local community.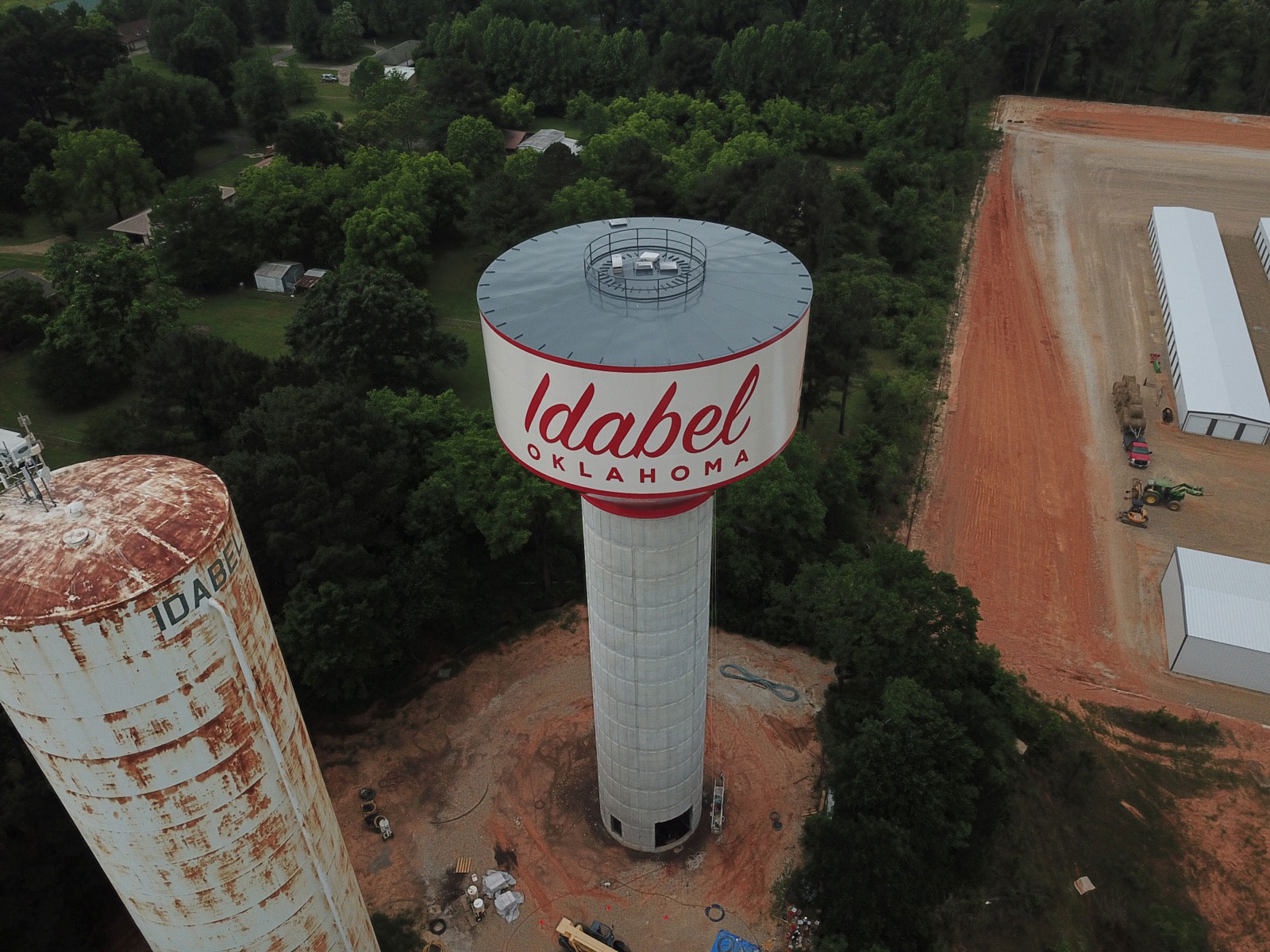 © Induron Protective Coatings

Induron Protective Coatings recently assisted Landmark Structures, Wall Engineering, and the City of Idabel, OK on the completion of the city's two elevated water tanks. The 500,000-gallon tanks were built at the same time but miles apart, requiring coordinated efforts to produce seamless construction.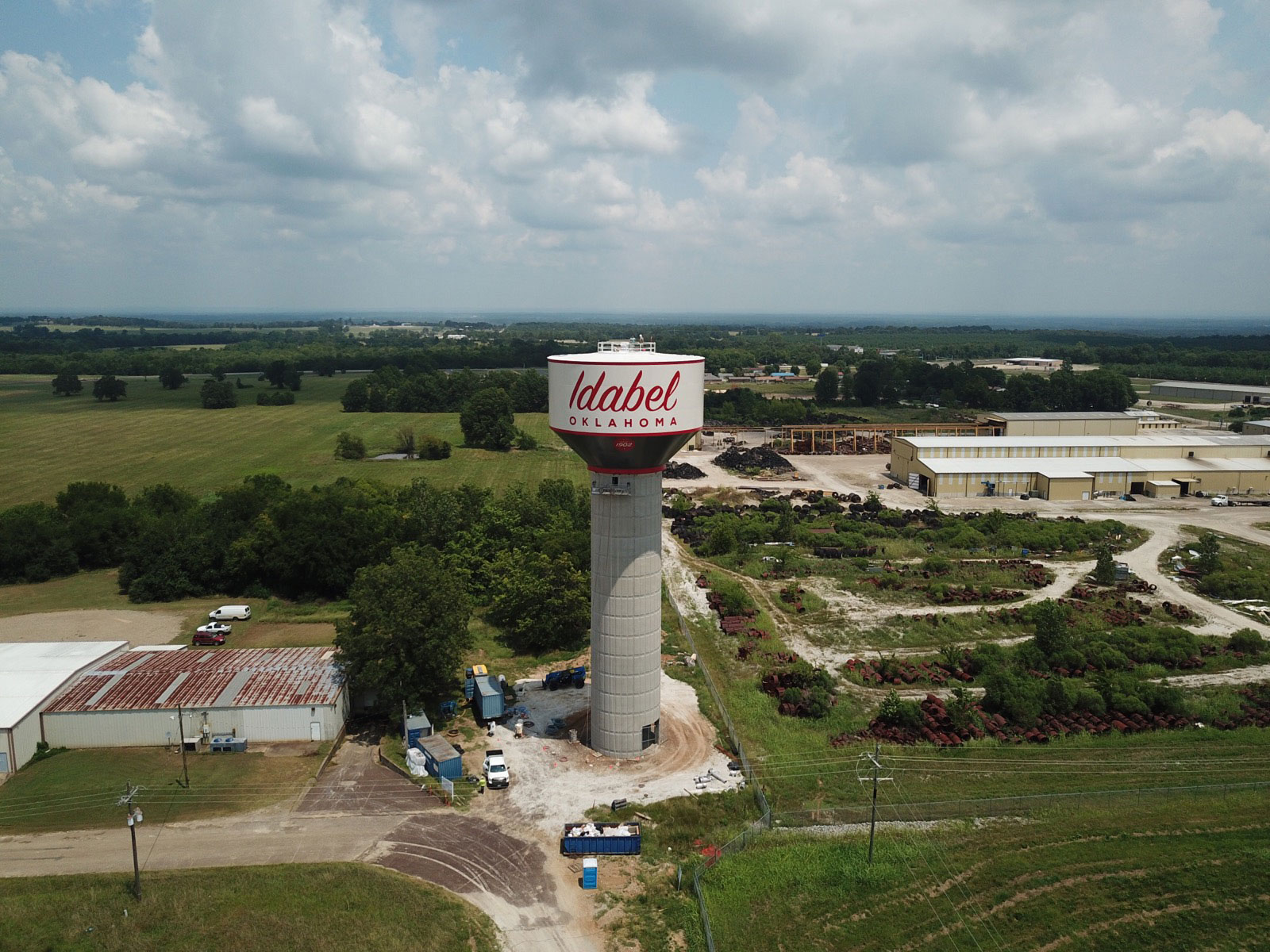 © Induron Protective Coatings

The coating system for the towers was specified by Brandon Wall of Wall Engineering who chose Induron's Perma-Gloss Fluorourethane. This two-component coating system features a new fluoropolymer technology. With high gloss and color retention, this system was chosen as the tank's top coat.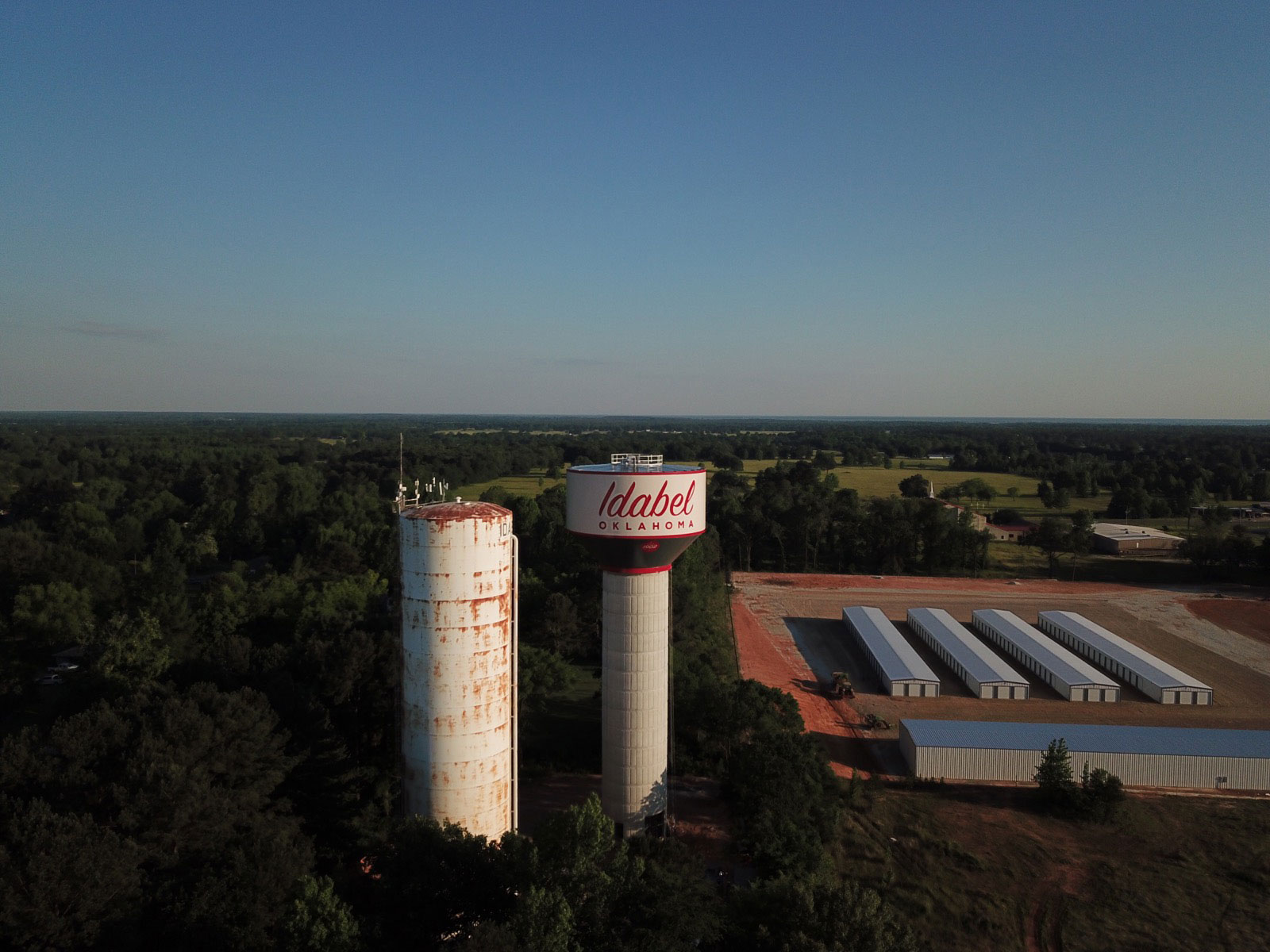 © Induron Protective Coatings

Russell Hicks, Induron Sales Representative, describes, "The technology behind Perma-Gloss is superior compared to traditional urethanes. This simply means that it will perform longer and hold up better under UV exposure. Perma-Gloss is well-known for providing state-of-the-art color and gloss retention. In fact, it provides the best color and gloss retention of any readily-available industrial coating."

Induron's Perma-Gloss employs Lumiflon FEVE resin advanced technology. Lumiflon FEVE resin provides protection to water tank surfaces, helping to prevent coating degradation at the hands of UV radiation, salt, and water. FEVE-based coatings contain anti-corrosion properties that maintain the coating's structural integrity for decades.

information and photography courtesy of Induron Protective Coatings