The Esperanza Brighton Park Health Center opened just last year and offers essential medical services to low-income and uninsured residents in Chicago. The non-profit building features a playful, modern façade designed by JGMA. The building contains healthcare service space, clinical offices, exam rooms, on-site pharmacy, and other room allocated to diagnostic testing.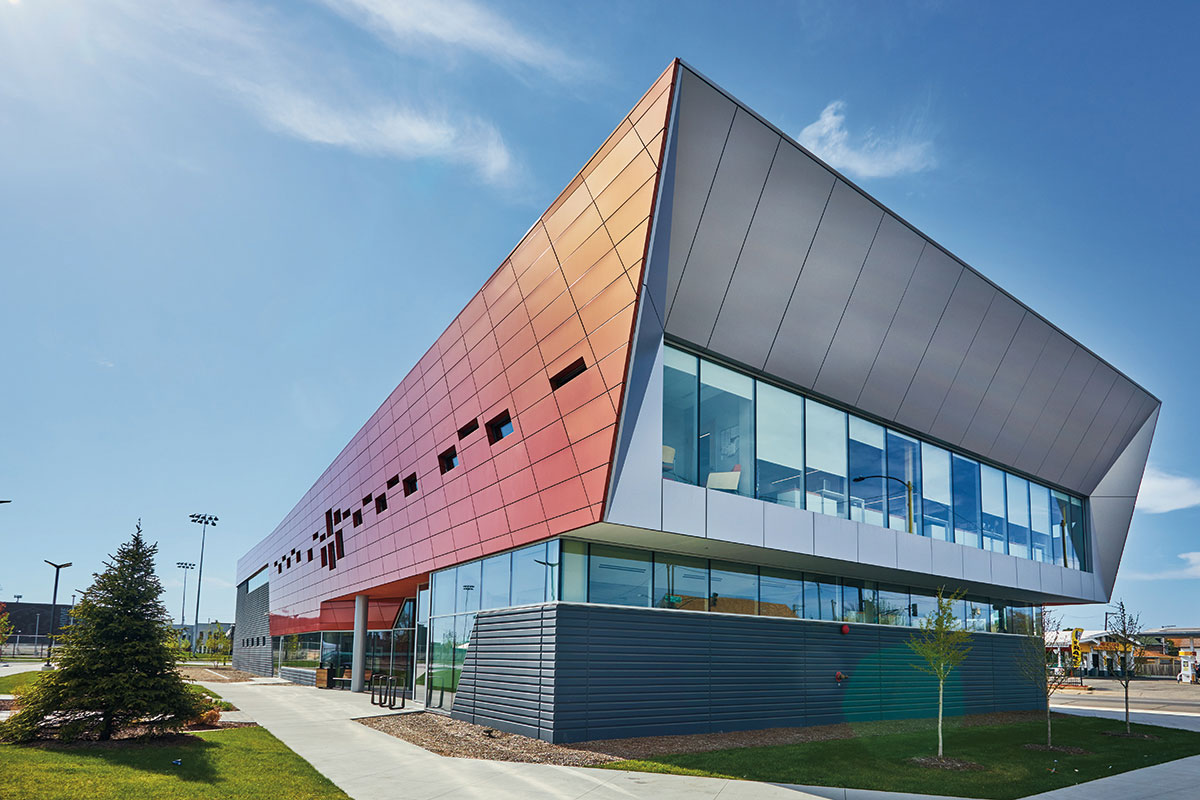 ©Joe Crimmings Photography via Alucobond USA

As the representatives at ALUCOBOND USA describe, "Occupying approximately 3 acres on the former site of RC Cola plant, [the center] has transformed the former industrial area not only with its modern façade clad in ALUCOBOND PLUS aluminum composite materials (ACM) by 3A Composites USA in Cupral from the color-shifting Spectra Collection but with biophilic design elements focused on natural light and movement, including outdoor walking and community garden spaces as well as a children's playground."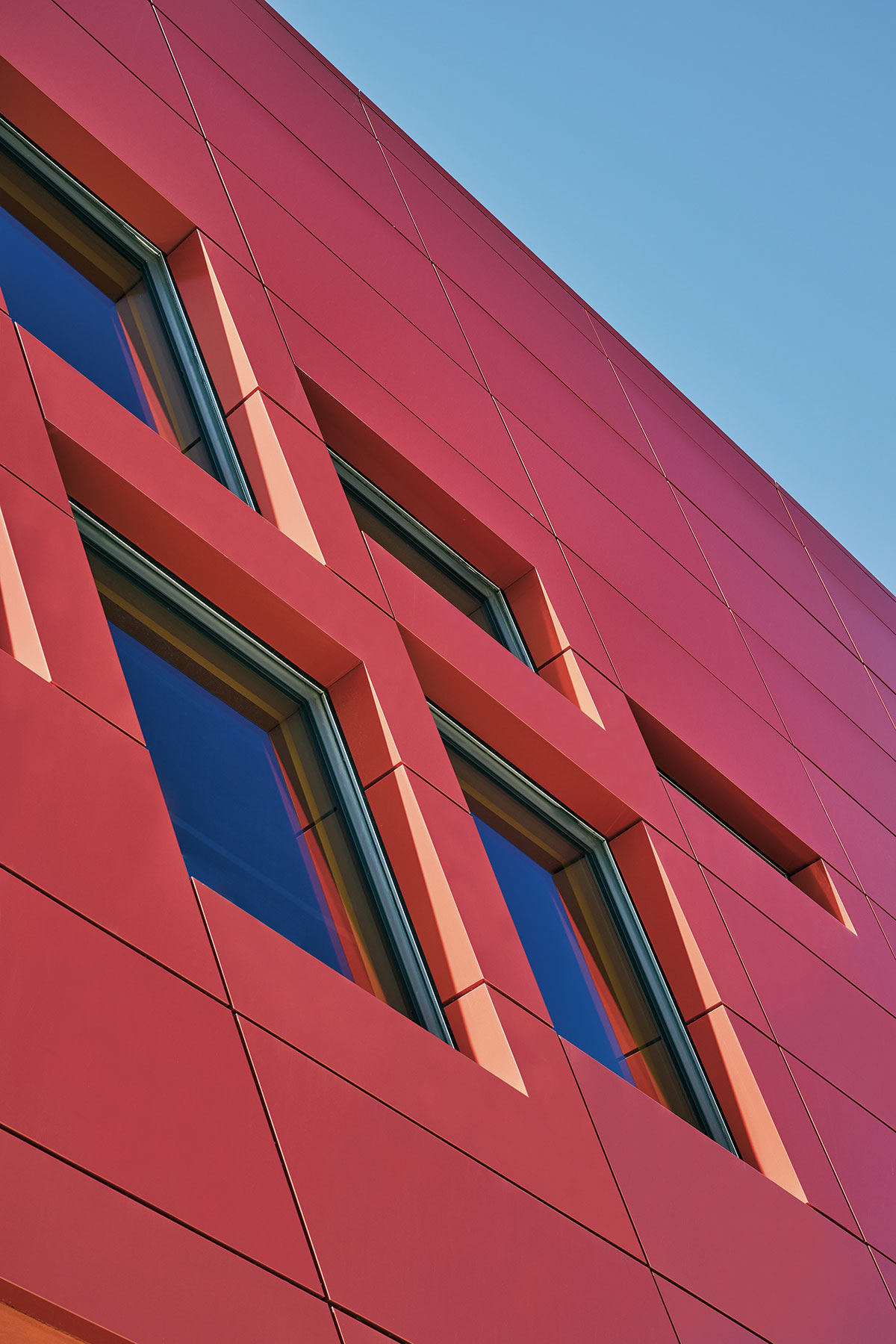 ©Joe Crimmings Photography

The building serves as more than a healthcare facility, it serves as a meeting place for the community with outdoor spaces and a kitchen designed for community cooking. The architects explain, "Esperanza Brighton Park was intentionally designed to grab attention. We want to provide great design to communities that too often are forgotten."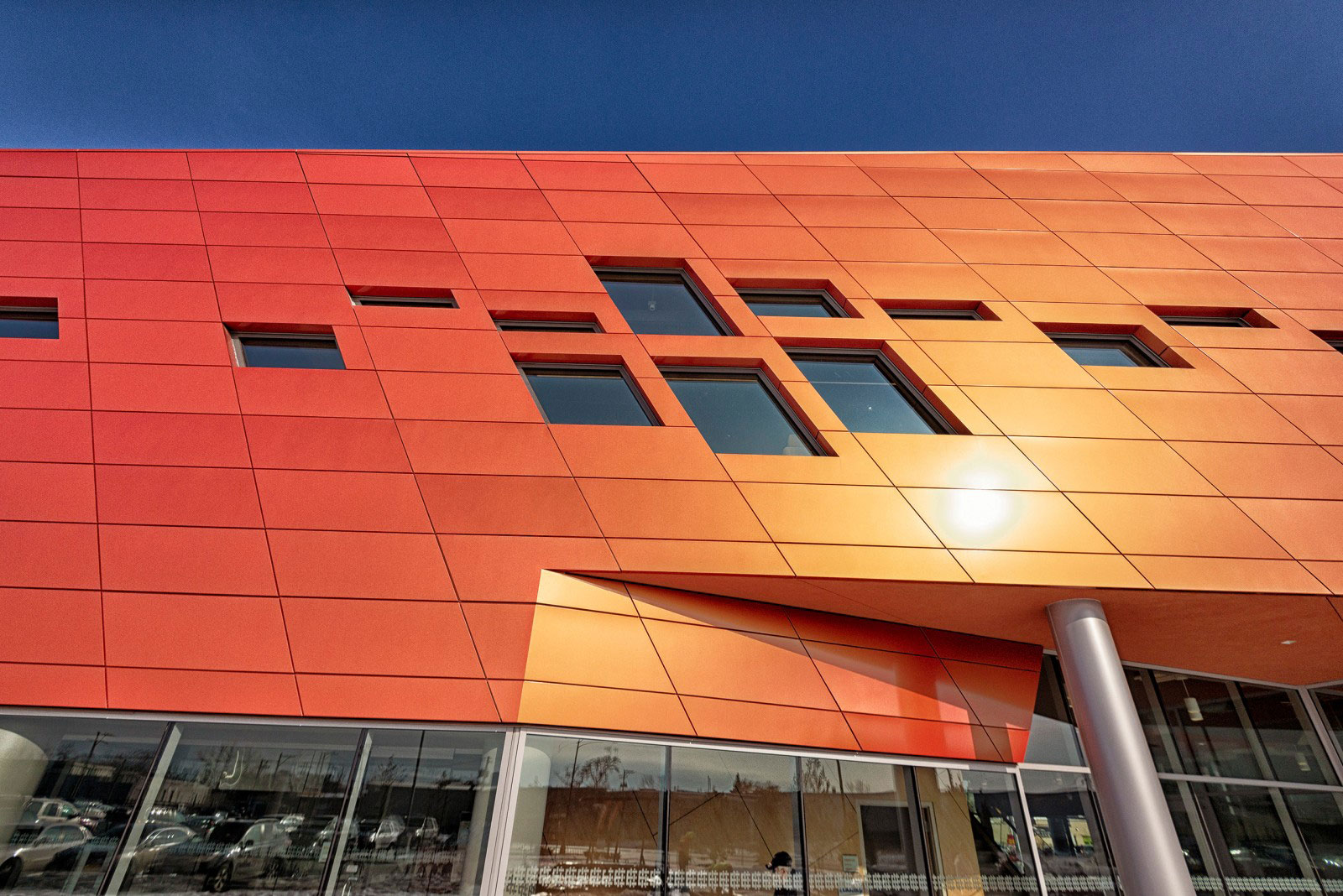 ©Jason Marck WBEZ

Esperanza Health Centers have a signature logo that features a spectrum of orange, red and yellow. ALUCOBOND's Spectra line was chosen due to its color-shifting ability, allowing the company to showcase its consistent brand identity in a more modern way. The Spectra Cupral panels change color in varying hues to reveal reds and oranges when touched by natural light. The façade offers a contemporary take on traditional healthcare design.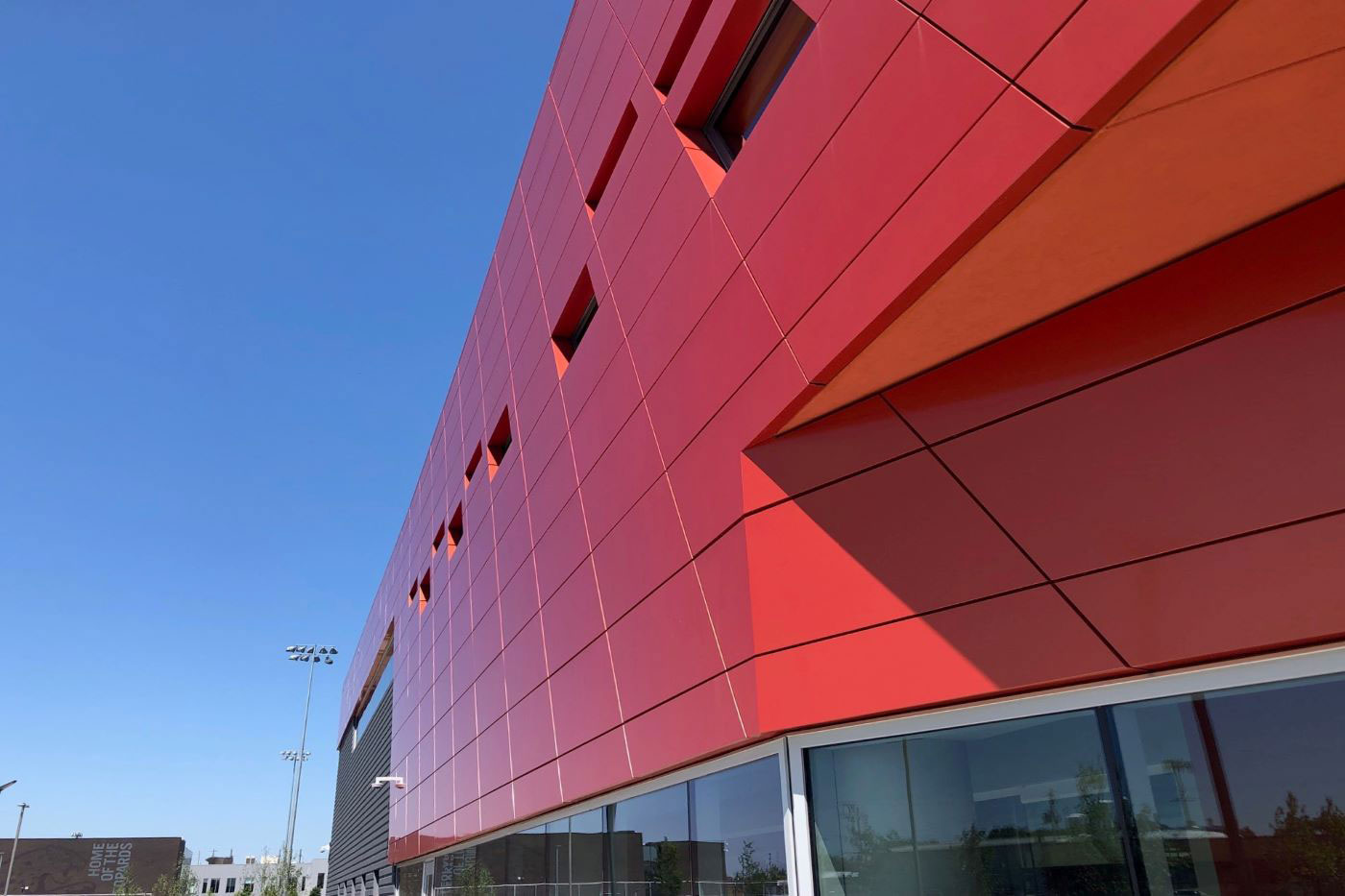 ©East Coast Metal Systems, Inc.

ALUCOBOND Spectra panels feature a Lumiflon FEVE fluoropolymer resin topcoat. The topcoat allows for unparalleled gloss and color retention and also prevents against both chalking and fading. The color's brightness can be attributed to the use of Lumiflon FEVE resin. Additionally, the use of a high-performance fluoropolymer topcoat will ensure protection against elemental deterrents that contribute to degradation.

Photography © Featured image courtesy of Joe Crimmings Photography via Alucobond USA, other photography various see below each image