The new Carlingford Public School in Australia was the collaborative effort of architects NBRS Architecture and Design/Construct team at Grindley. The contract included the construction of a new state-of-the-art three-story building for the school.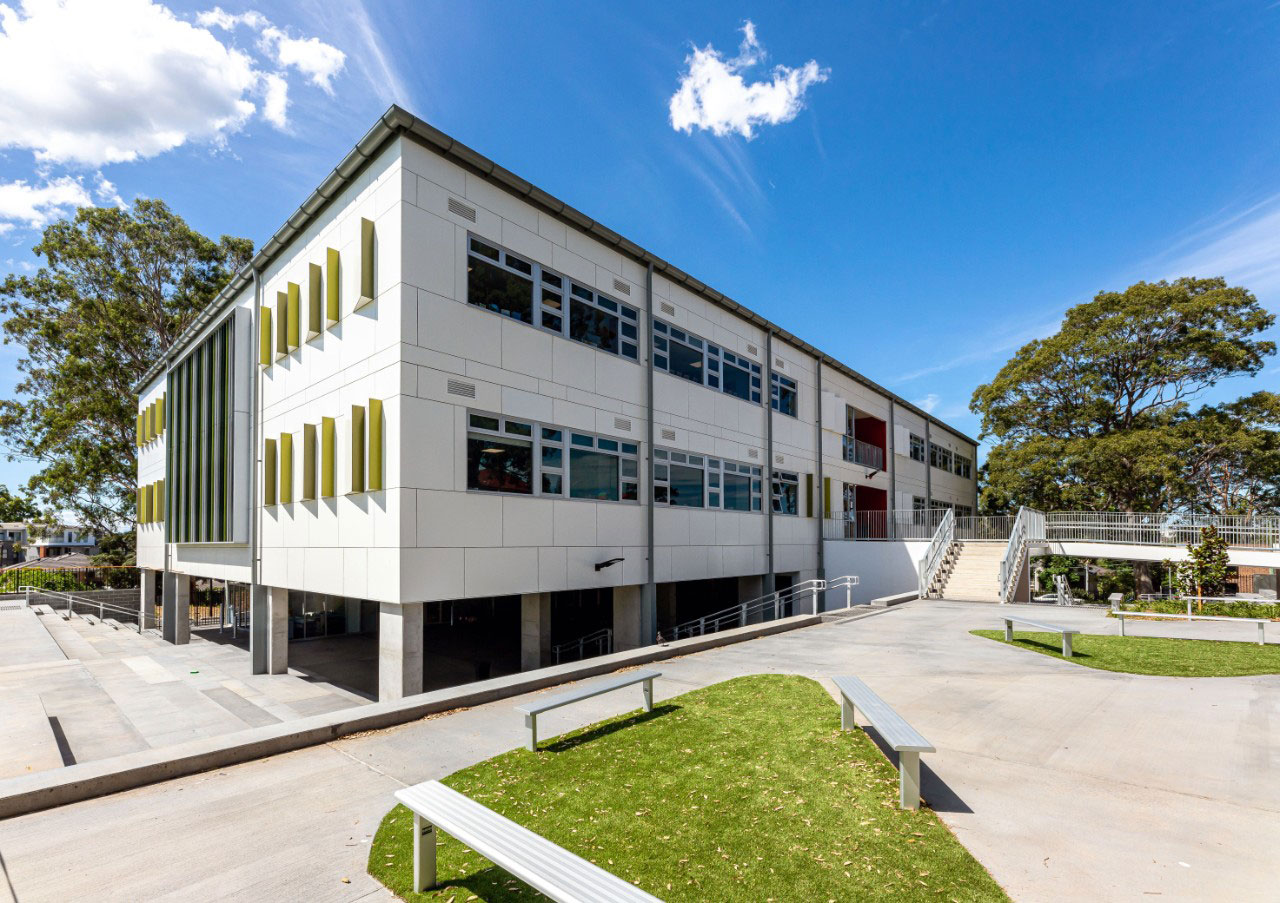 © Carlingford Public School District

The project required the demolition of existing structures to make room for the new façade. The representatives at Grindley describe, "[The new building] features include a multi-purpose hall, library, amphitheater and covered outdoor learning area (COLA) surrounded by colored concrete tiered seating."

In addition to the demolition, some retrofitting and renovation of existing structures was also required to reconfigure an old admin building into clerical facility space. The key elements of design in the project were open and sharable spaces. The elements are showcased in the decision to utilize operable walls between classrooms and designated activity spaces. The COLA is equipped with high performance technology to enable large performances with a robust audio-visual system.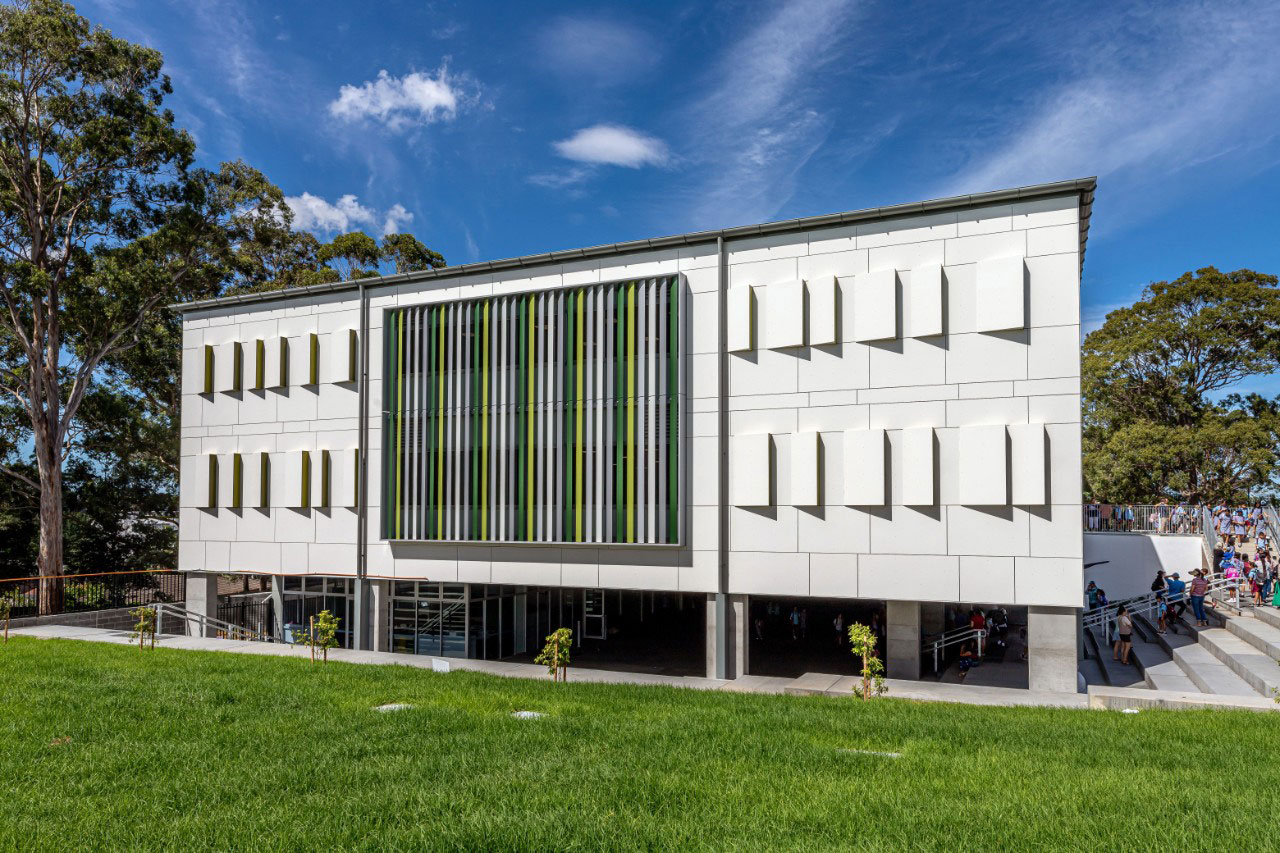 © Carlingford Public School District

The building is clad in Vitragroup's Vitrapanel, which is a fiber cement cladding. To prevent coat degradation caused by UV radiation, rain, wind, and other elemental factors that all exterior coating systems are often subjected to, A&I Coatings' vitreflon 700 two-pack fluoropolymer coating was added to the cladding panels.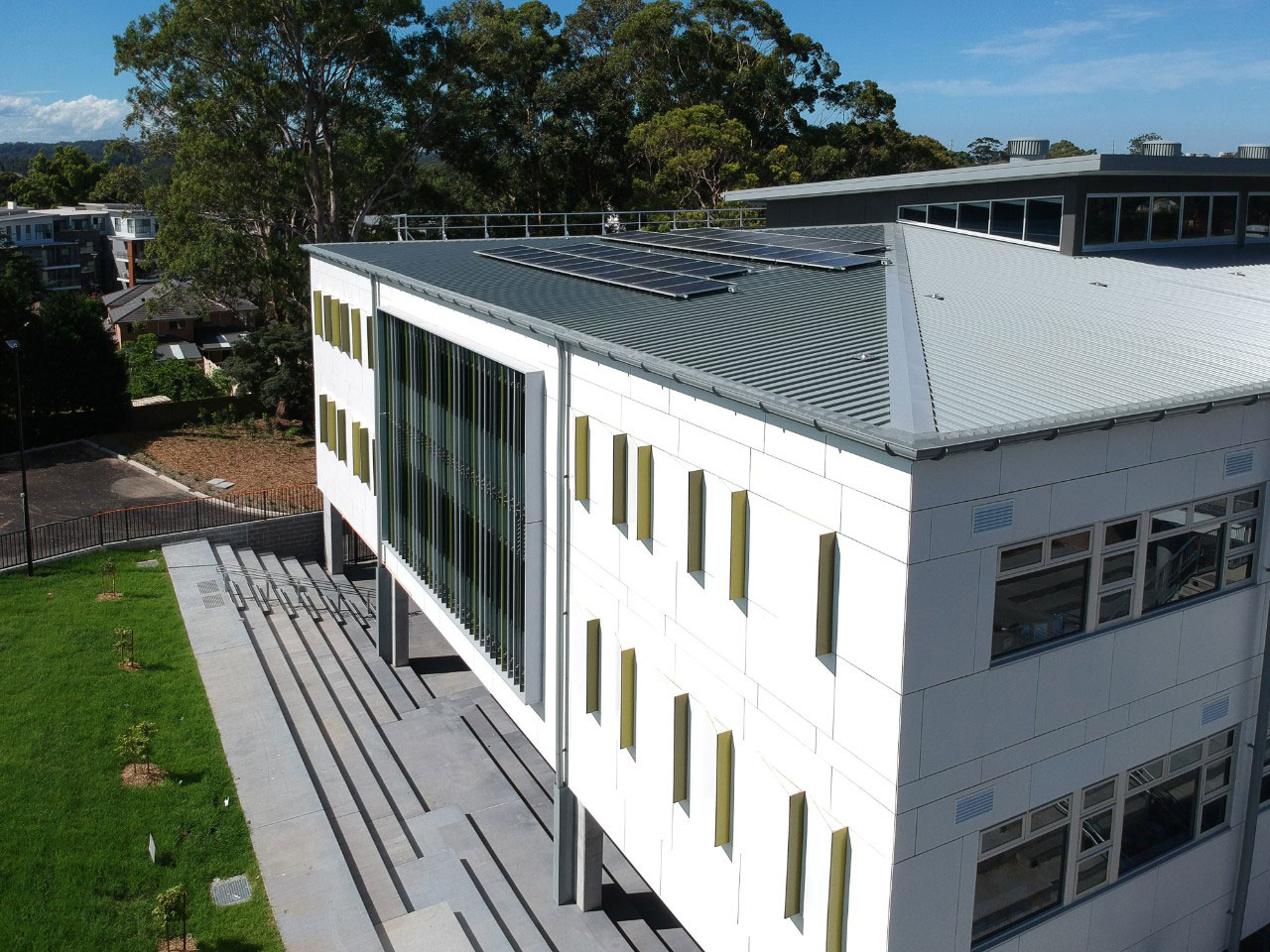 © Carlingford Public School District

Vitreflon employs Lumiflon FEVE resin technology that will allow coatings to remain intact under intense conditions for an extended period of time. The next-generation fluoropolymer provides high-quality performances without ever sacrificing the color and gloss retention of a coating system.

information courtesy of Grindley
photography courtesy of © Carlingford Public School System