Water towers are traditionally monochromatic, dull in design and aesthetic. But across the country there are a series of colorful water tanks that tower over their city's local residents. Many things contribute to the vibrancy of a water tank all within the tank's coating system. The coating system is responsible for a tank's ability to withstand elemental deterrents to produce a long-lasting, vibrant coating for decades.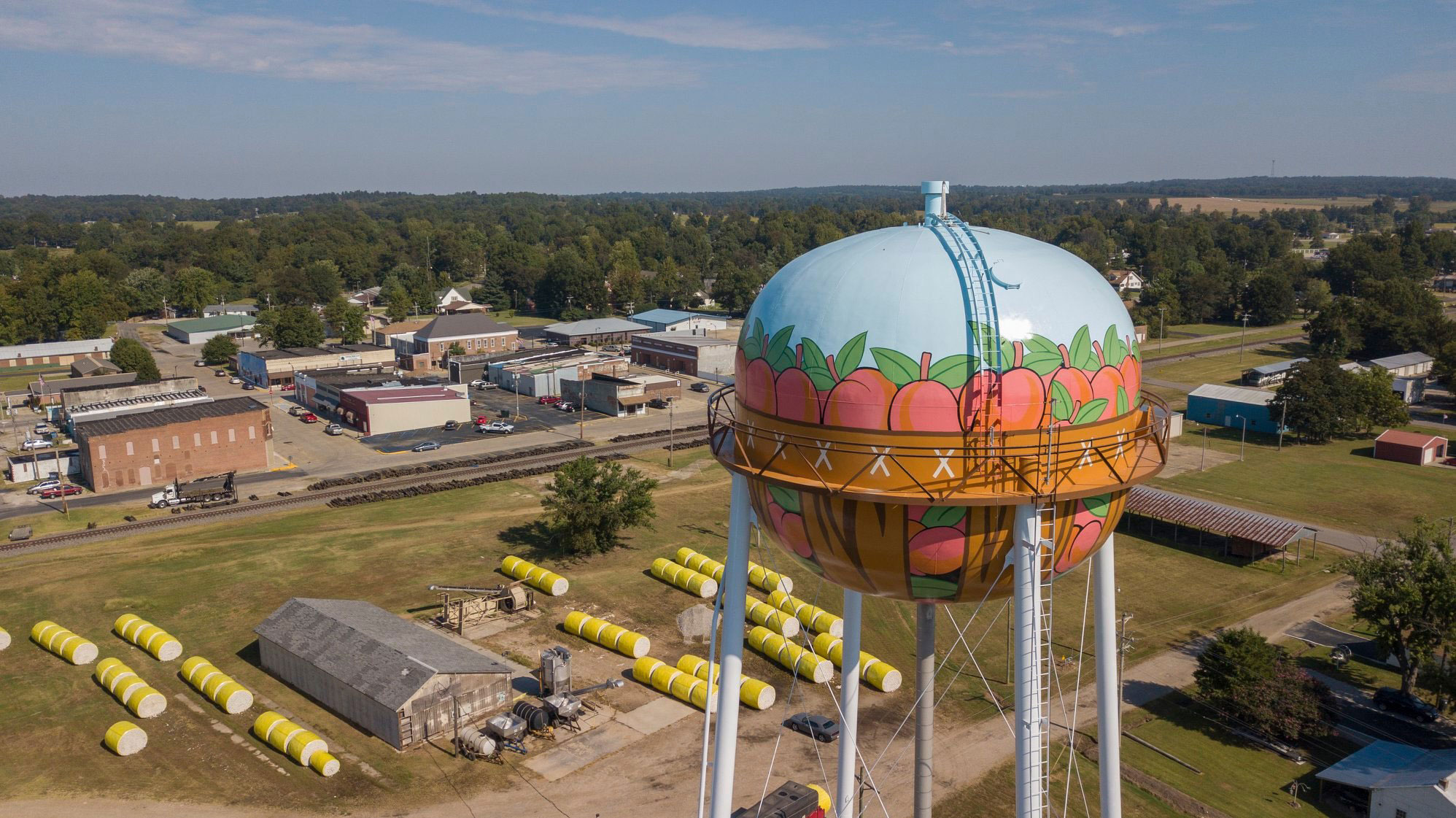 5. City of Campbell Water Tank, Campbell, Missouri

The small town of Campbell in Missouri is renowned for its community events which include its annual Missouri Peach Fair. Known as the "Peach Capital of Missouri," the city has hosted peach-related events since the mid 1940s. The coating specialists at tnemec Company describe, "When the city [Campbell] needed to renovate their 100,000-gallon water tank, they decided to make it stand out by painting it to resemble what they know best: peaches."

Product: Series 700 hydroflon by Tnemec, Company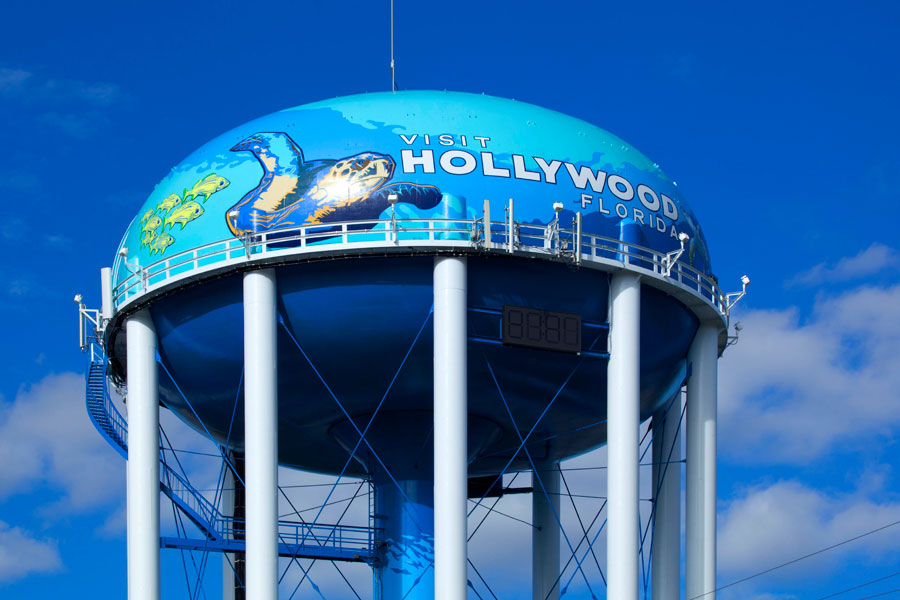 4. Hollywood Water Tank, Hollywood, Florida

In Hollywood, Florida there is a one million-gallon water tank that has sat over I-95 for nearly 50 years. The tank was recoated in 2011 with a sea-life mural honoring the region's significant sea turtle population. The tank's bright colors are reminiscent of Florida's most valued treasure, the sea.

Product: Series 700 Hydroflon by Tnemec, Company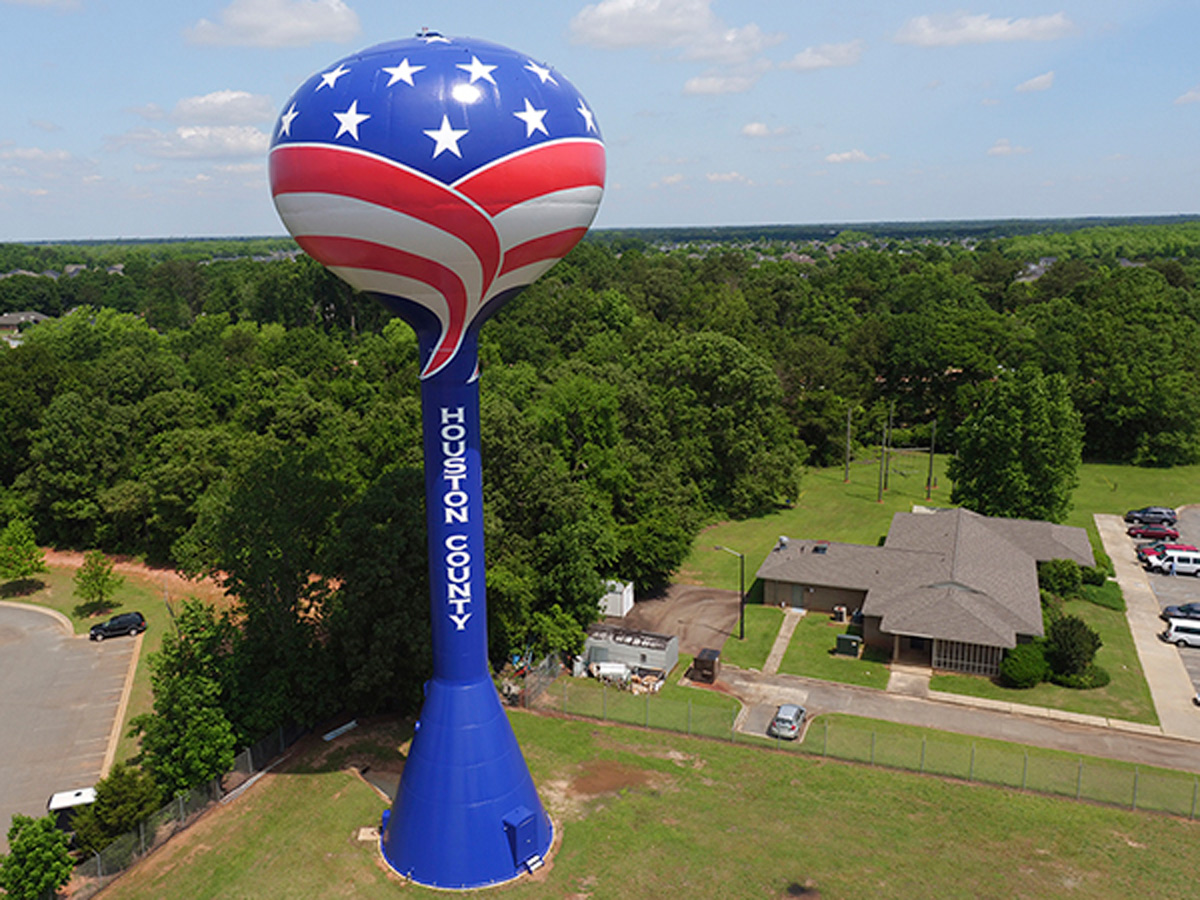 3. Houston County Elevated Tank, Houston County, Georgia

Another Georgia water tank takes the number three spot on our countdown. The stem of the tank features the acronym "EDIMGIAFAD," which stands for "Every Day In Middle Georgia Is Armed Forces Appreciation Day." In the most patriotic of the featured tanks, the 500,000-gallon tower boasts a heavily red, white, and blue flag-inspired design.

Product: Series 700 Hydroflon by Tnemec, Company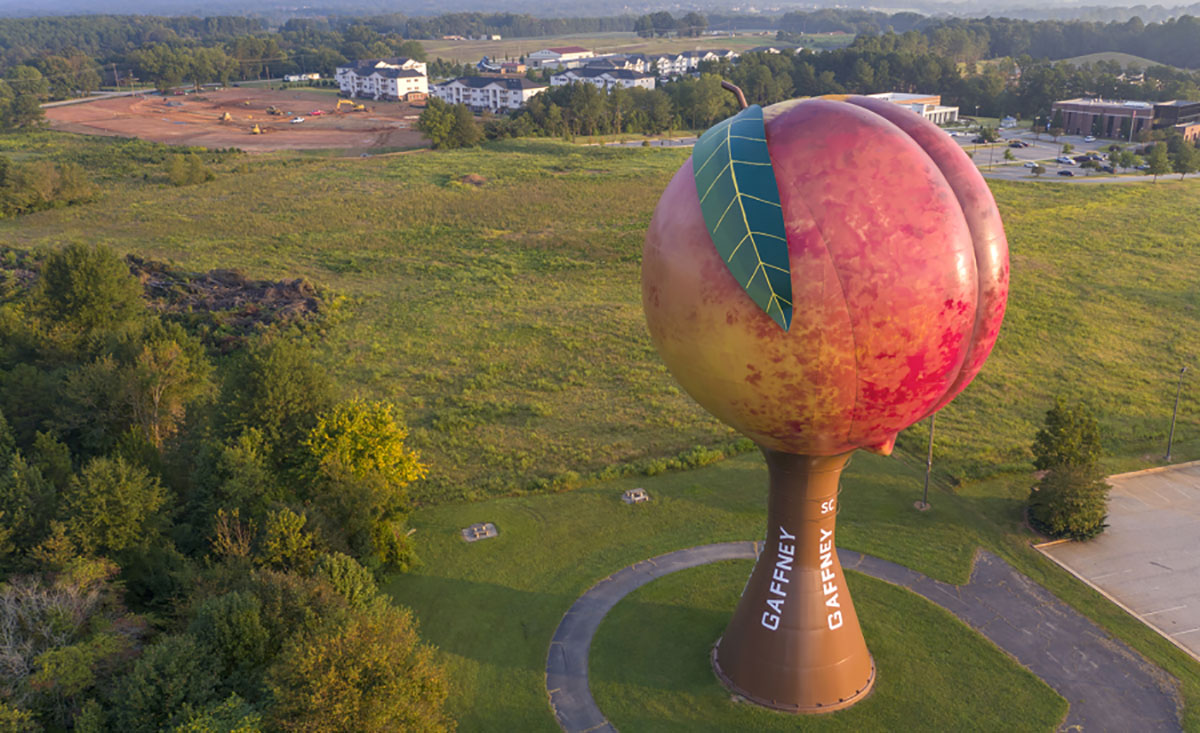 2. Peachoid Water Tank, Gaffney, South Carolina

The most famous tank steals the number two spot. The 'Peachoid' tank in Gaffney, SC has been featured on Netflix's House of Cards and numerous web and print publications. Doug Hansen of Tnemec describes, "Resembling a ripe peach, the tank was commissioned by the Gaffney Board of Public Works in 1981 and recoated…in May 2017."

Product: Series 700 Hydroflon by Tnemec, Company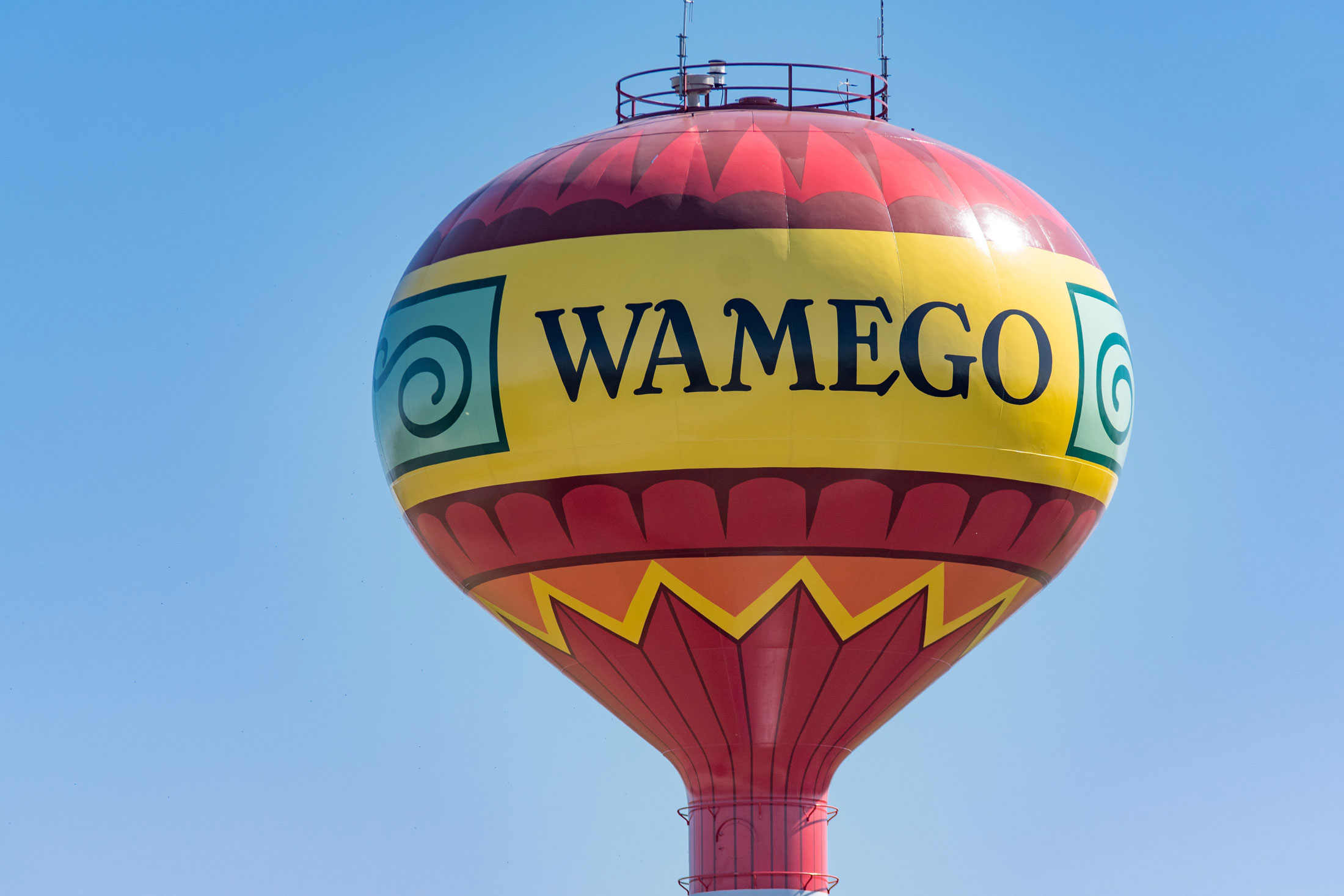 1. City of Wamego Water Tank, Wamego, Kansas

In the number one spot is the stunning Wamego tank in Kansas. Wamego is known for its museum dedicated to the Wizard of Oz, the town's most prominent attraction. The tank now serves as Wamego's tallest Oz-themed landmark in the town.

Product: Series 700 Hydroflon by Tnemec, Company

Tnemec Company's Hydroflon is a next-generation, high-performance fluoropolymer. The coating system contains LUMIFLON FEVE resin technology, which is a main contributor to the system's hyper-durability. The Hydroflon system offers long-term color vibrancy, abrasion resistance, and an extended maintenance cycle for water tanks across the country.