The Blue Haven Bonaira Aged Care Center was designed by architects Boffa Robertson Group and provides over 130 beds, nearly 60 independent living apartments, community hall, chapel, children's playground, wellness facility and more for seniors in Kiama, NSW.

Formerly the Kiama Aged Care Centre of Excellence, the over $90 million new center provides, "the future of aged care and retirement living in Australia," explains the project's construction management firm Richard Crookes Constructions.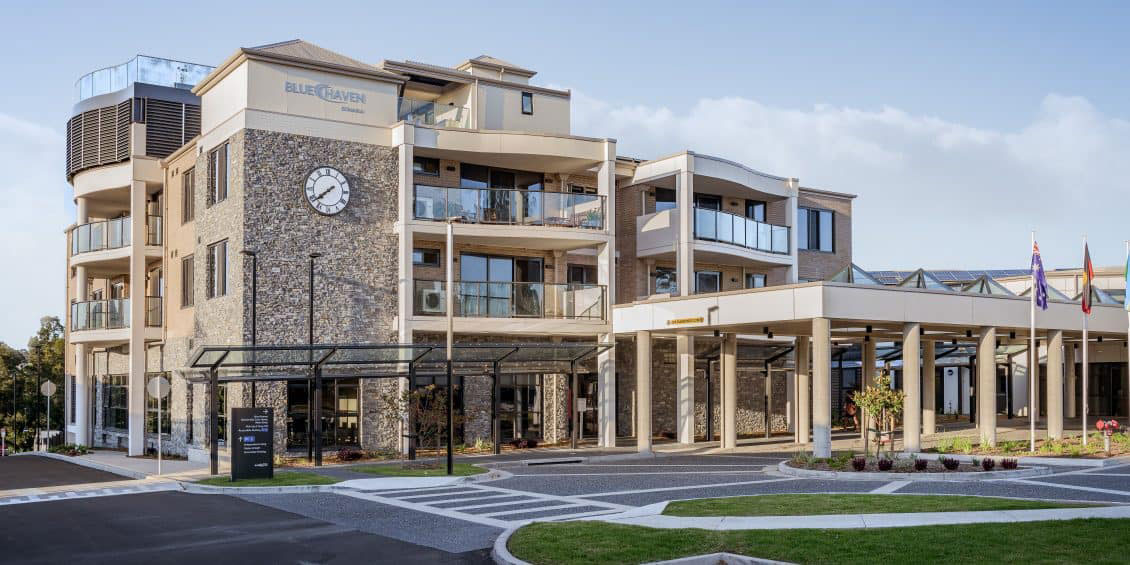 Photography ©Richard Crookes Constructions

In an article by the Illawarra Mercury newspaper, Richard Crookes Constructions General Manager, Martin Patience, describes, "It's a very well designed and integrated project." The site allows residents to age in one place where they have the ability to move from independent living facilities to nursing home units depending on their specific needs.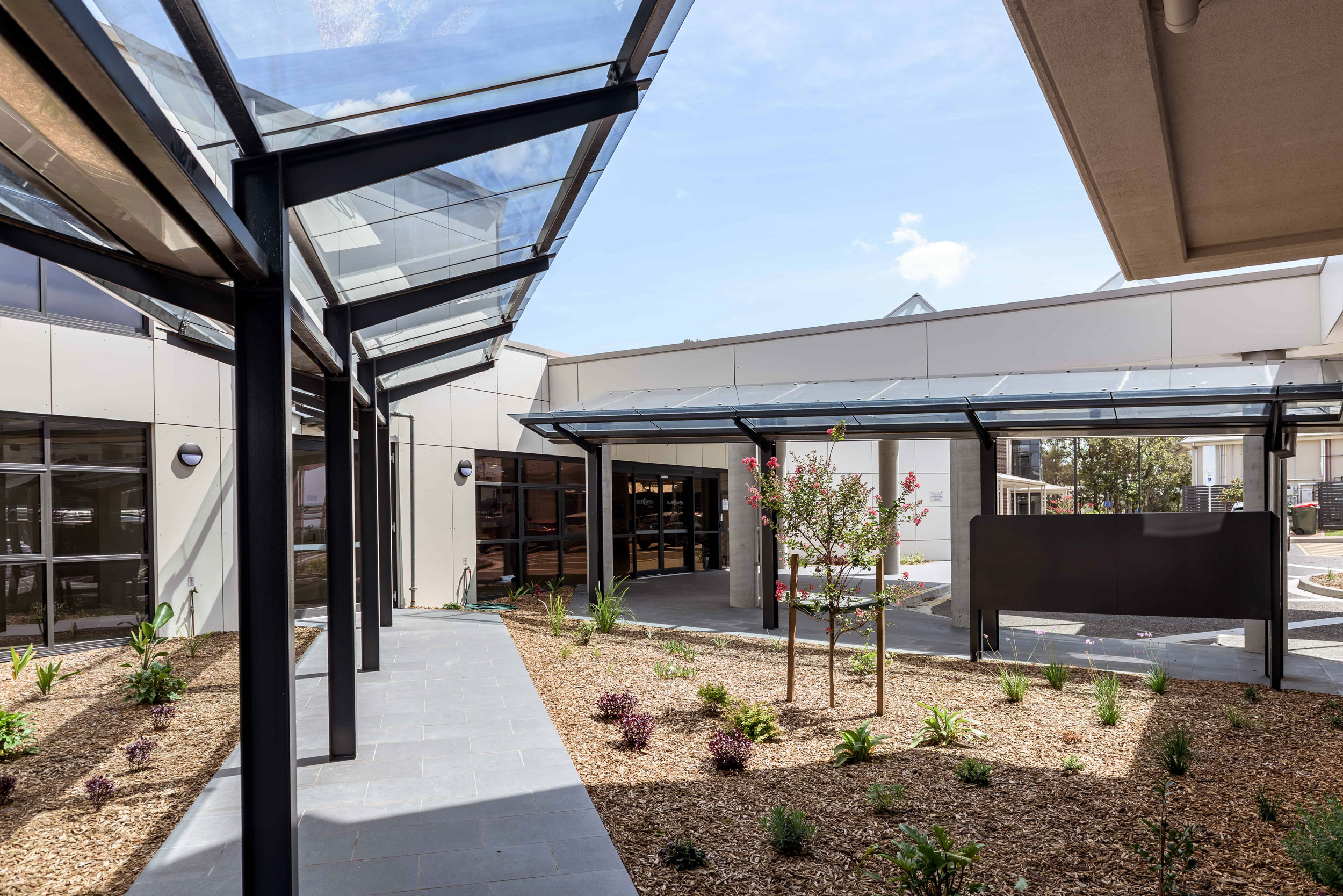 Photography ©Richard Crookes Constructions

Interestingly, the project excavated 6000 cubic meters (over 200,000 cubic feet) of basalt rock. Some of which was used on the community center's refurbishment, while the rest of it will be reused in Kiama construction projects.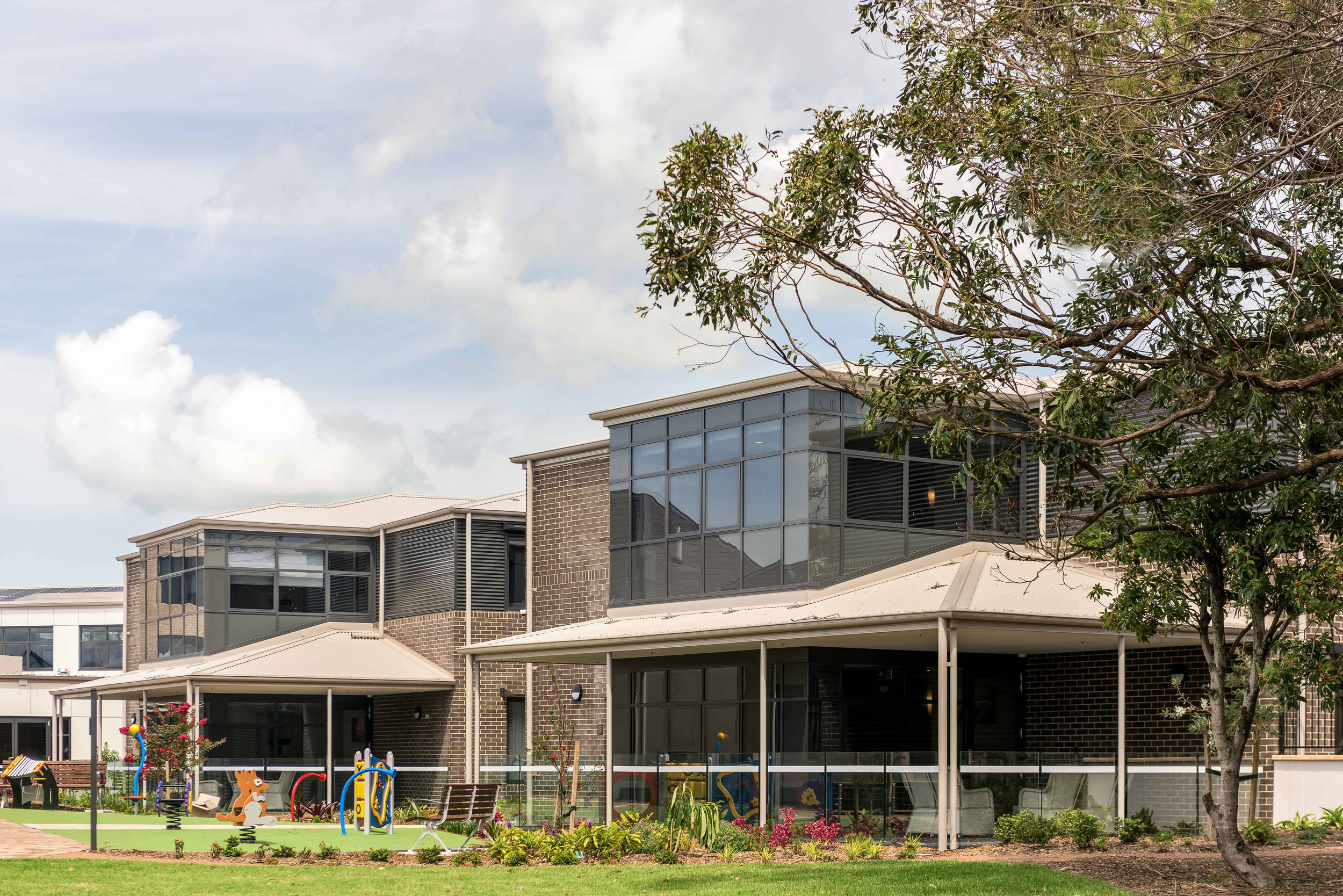 Photography ©Richard Crookes Constructions

Portions of the building are enveloped in Vitragroup's Vitrapanel, which is a fiber cement cladding. To prevent coat degradation caused by UV radiation, rain, wind, and other elemental factors that all exterior coating systems are often subjected to, A&I Coatings' Vitreflon 700 two pack fluoropolymer coating was added to the cladding panels.

Vitreflon employs Lumiflon FEVE resin technology that will allow coatings to remain intact under intense conditions for an extended period of time. The next-generation fluoropolymer provides high-quality performances without ever sacrificing the color and gloss retention of a coating system.