Water Works Park in Des Moines, Iowa is one of the country's largest urban parks and provides drinking water for 500,000 Iowa residents. In an attempt to attract new visitors to the park Des Moines Water Works Park Foundation and the City of Des Moines commissioned RDG Planning & Design to construct an attractive underpass for the park.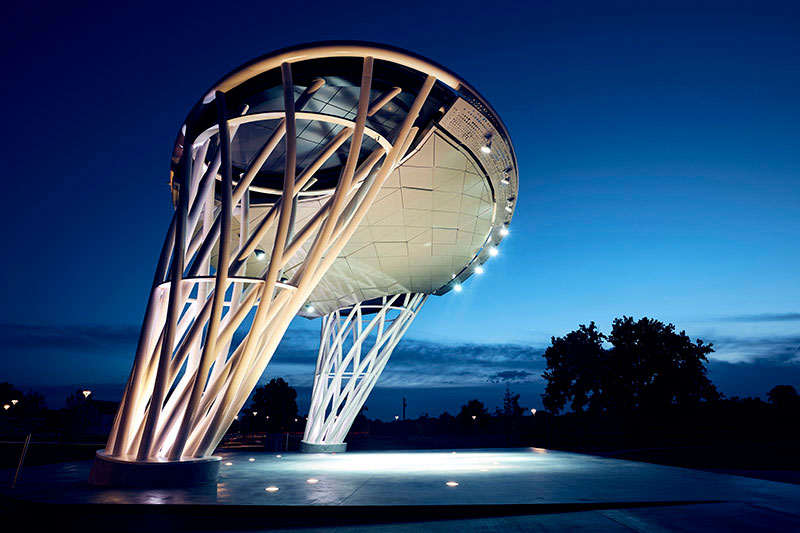 Photography ©Joe Crimmings

Tyler Jessen, AIA, NCARB, RDG Planning & Design, explains, "I was charged to provide a flood-resistant duel-sided amphitheater structure that would primarily stand as a folly in the park for the everyday experience…[the amphitheater] provides a unique venue for patrons to participate in small to large events such as concerts while being completely surrounded by mature trees and open sky."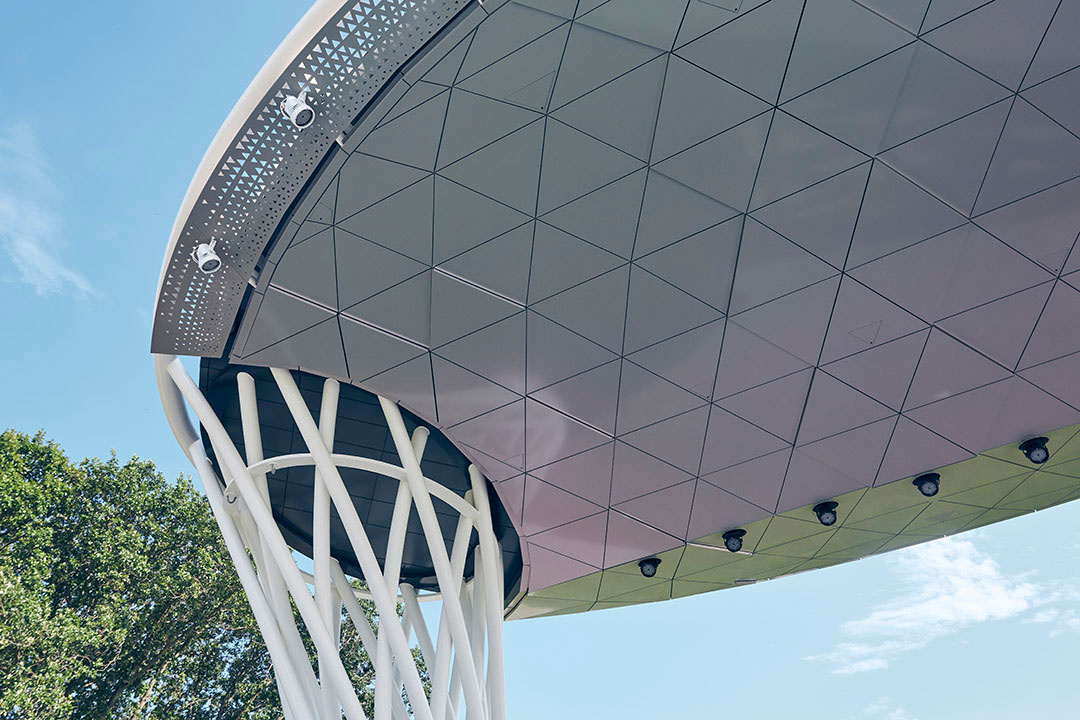 Photography ©Joe Crimmings

The towering and twisting Lauridsen amphitheater mimics the park's surrounding oak trees and utilizes color-shifting aluminum composite panels. The canopy features two unique Alucobond® PLUS finishes; Spectra Sakura and NaturAL Reflect Mirror. "ALUCOBOND PLUS with the Sakura color finish was considered for its color-shifting attributes," said Jessen. "The canopy of the amphitheater would reflect the colors of a tree canopy and how they change throughout the year – greenish hues during the peak summer season and shifting to yellows and reds as leaves tend to change in the fall," Jessen further describes.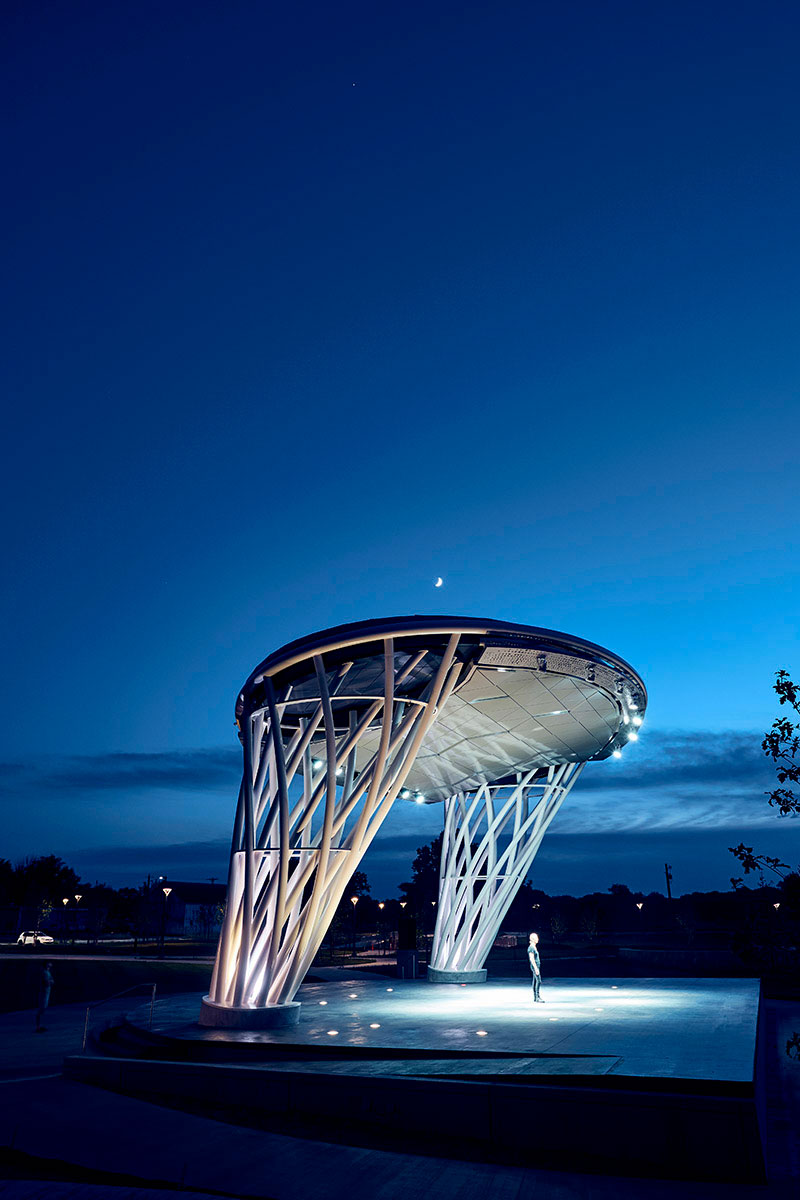 Photography ©Joe Crimmings

The amphitheater is designed to host both small and large events, its versatile design creates a community space, meant to be enjoyed for decades to come.

ALUCOBOND Spectra and NaturAL Mirror panels feature a Lumiflon FEVE fluoropolymer resin topcoat. The topcoat allows for unparalleled gloss and color retention and also prevents against both chalking and fading. The use of a high-performance fluoropolymer topcoat will ensure protection against elemental deterrents that contribute to degradation.

photography courtesy of ©Joe Crimmings via Alucobond®