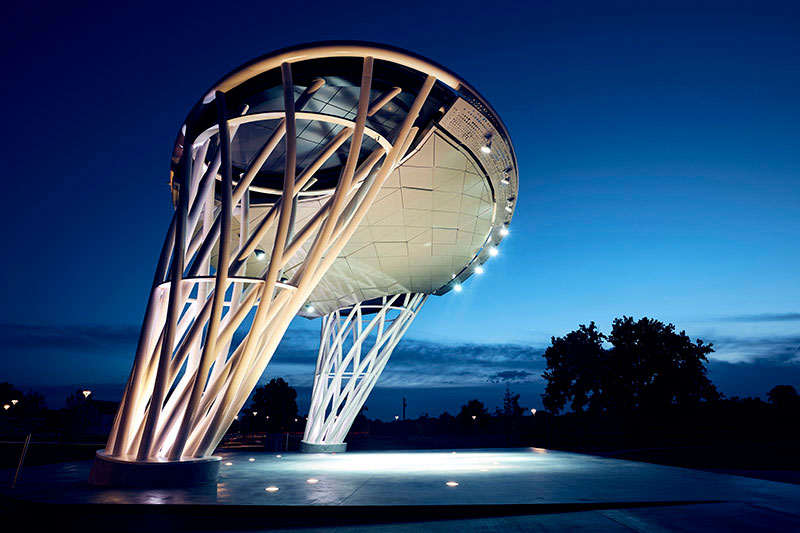 Photography ©Joe Crimmings

Tyler Jessen, AIA, NCARB, RDG Planning & Design, explains, "I was charged to provide a flood-resistant duel-sided amphitheater structure that would primarily stand as a folly in the park for the everyday experience…[the amphitheater] provides a unique venue for patrons to participate in small to large events such as concerts while being completely surrounded by mature trees and open sky."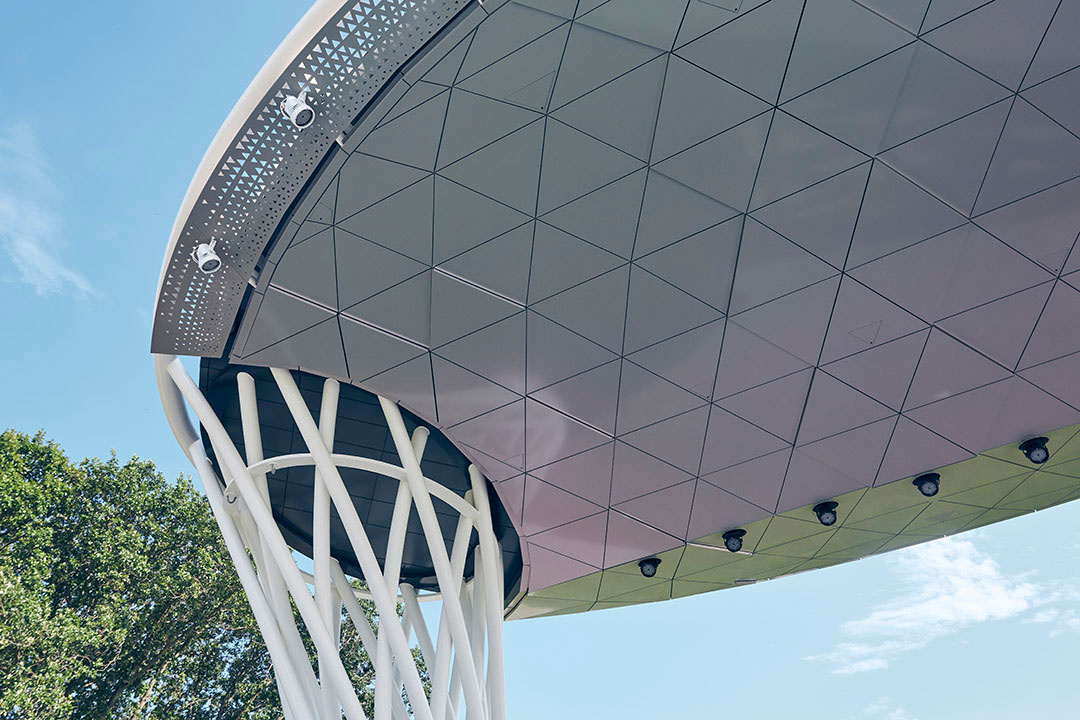 Photography ©Joe Crimmings

The towering and twisting Lauridsen amphitheater mimics the park's surrounding oak trees and utilizes color-shifting aluminum composite panels. The canopy features two unique Alucobond® PLUS finishes; spectra Sakura and NaturAL Reflect Mirror. "alucobond PLUS with the Sakura color finish was considered for its color-shifting attributes," said Jessen. "The canopy of the amphitheater would reflect the colors of a tree canopy and how they change throughout the year – greenish hues during the peak summer season and shifting to yellows and reds as leaves tend to change in the fall," Jessen further describes.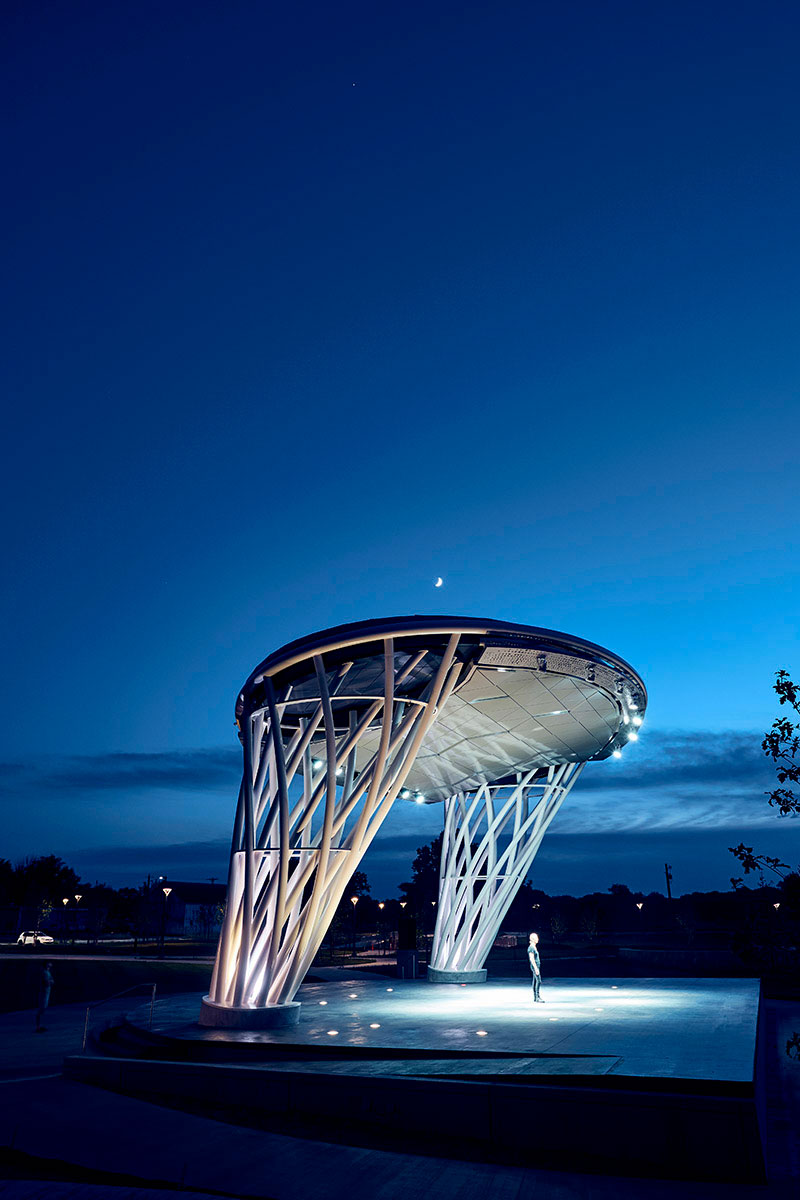 Photography ©Joe Crimmings

The amphitheater is designed to host both small and large events, its versatile design creates a community space, meant to be enjoyed for decades to come.

ALUCOBOND Spectra and NaturAL Mirror panels feature a Lumiflon FEVE fluoropolymer resin topcoat. The topcoat allows for unparalleled gloss and color retention and also prevents against both chalking and fading. The use of a high-performance fluoropolymer topcoat will ensure protection against elemental deterrents that contribute to degradation.

photography courtesy of ©Joe Crimmings via Alucobond®