ONPA Architects designed the new building for Jen-Col Construction Corporate Office in Acheson, Alberta. IMARK Metal, the project's fabricators, describe, "The customer had a vision of a unique and striking building which IMARK was able to help them achieve through early involvement in the project."



Photograph ©IMARK metal

The building is clad in a plethora of exterior materials in a wide array of colors, creating a unique juxtaposition. In addition to the reflective glass façade, the entrance features anodized metal with orange accents that mimic the company's corporate logo. The inviting undulating geometric design cascades downwards, creating a welcoming entrance for visitors and staff.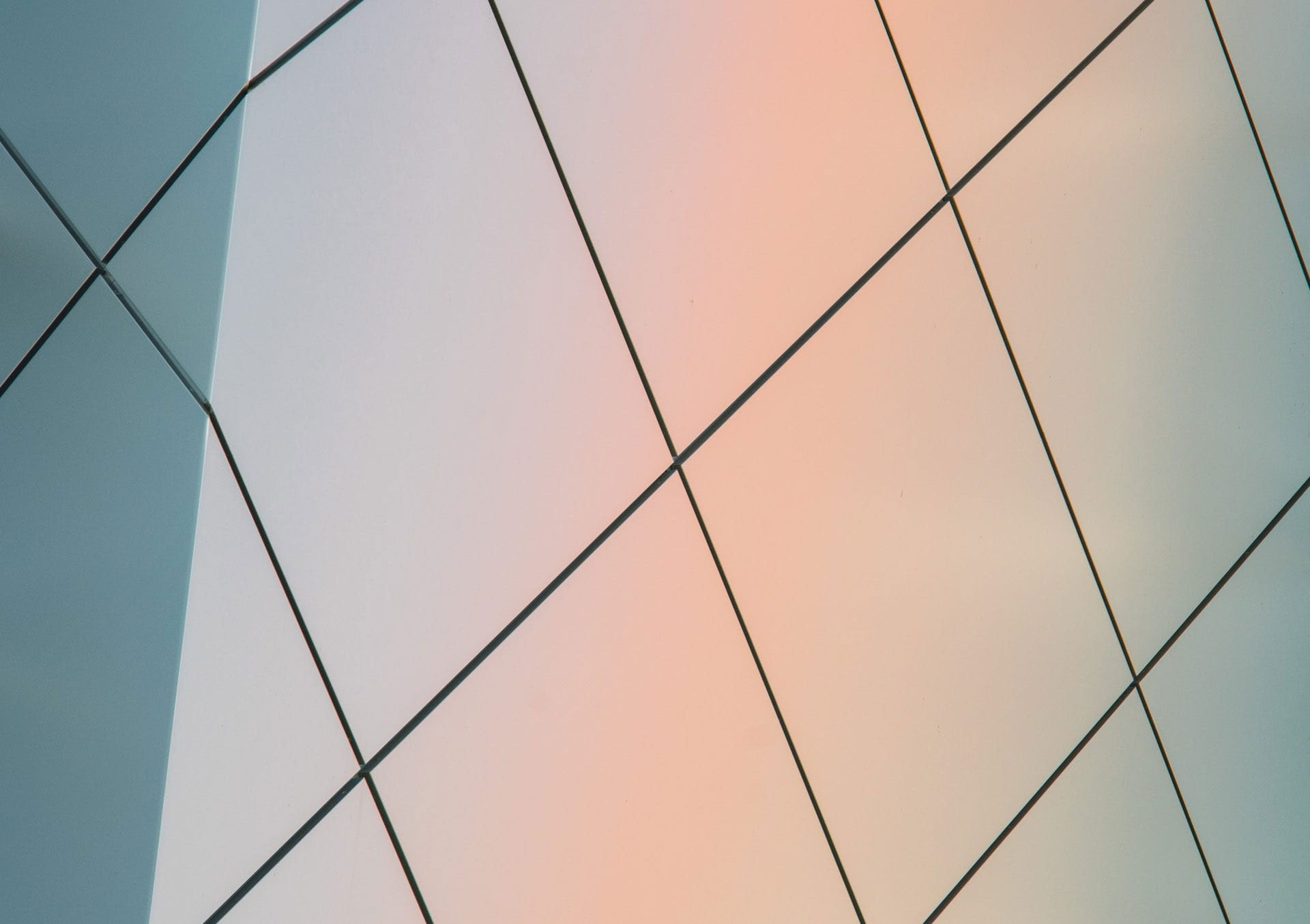 Photograph ©IMARK Metal

Diamond-shaped ALPOLIC Mica Anodized panels envelop portions of the building. "This unique wrapping detail allows the panels to make the transition from the exterior to the interior back sloping feature walls seamless," representatives at IMARK further describe.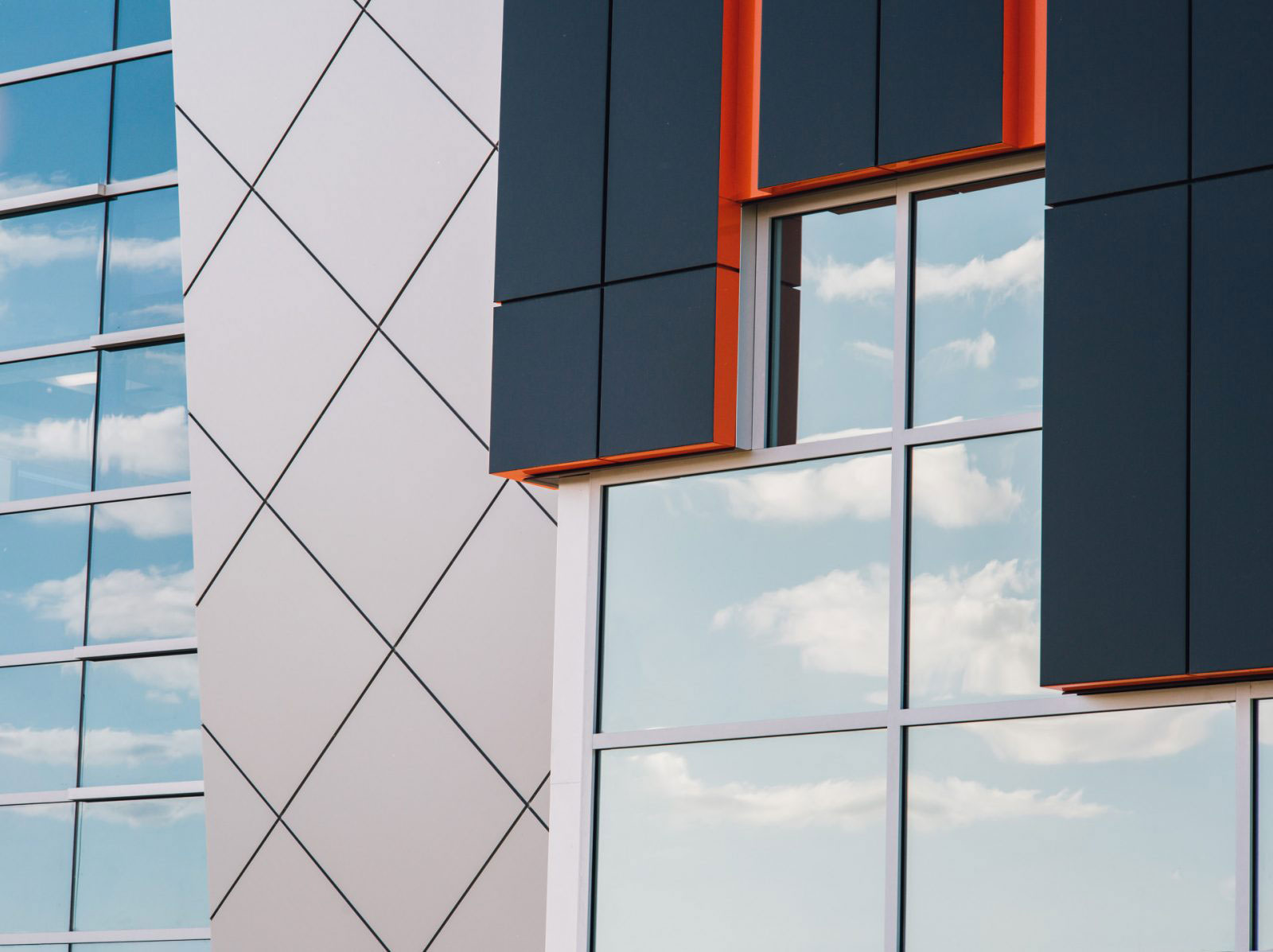 Photograph ©IMARK Metal

The building's interior utilizes a stunning open concept that allows an influx of natural light. As construction specialists, Jen-Col's office showcases their architectural expertise with an abundance of modern and sustainable materials including recycled barn board. In addition to office space the building also features the company's Maintenance Facility.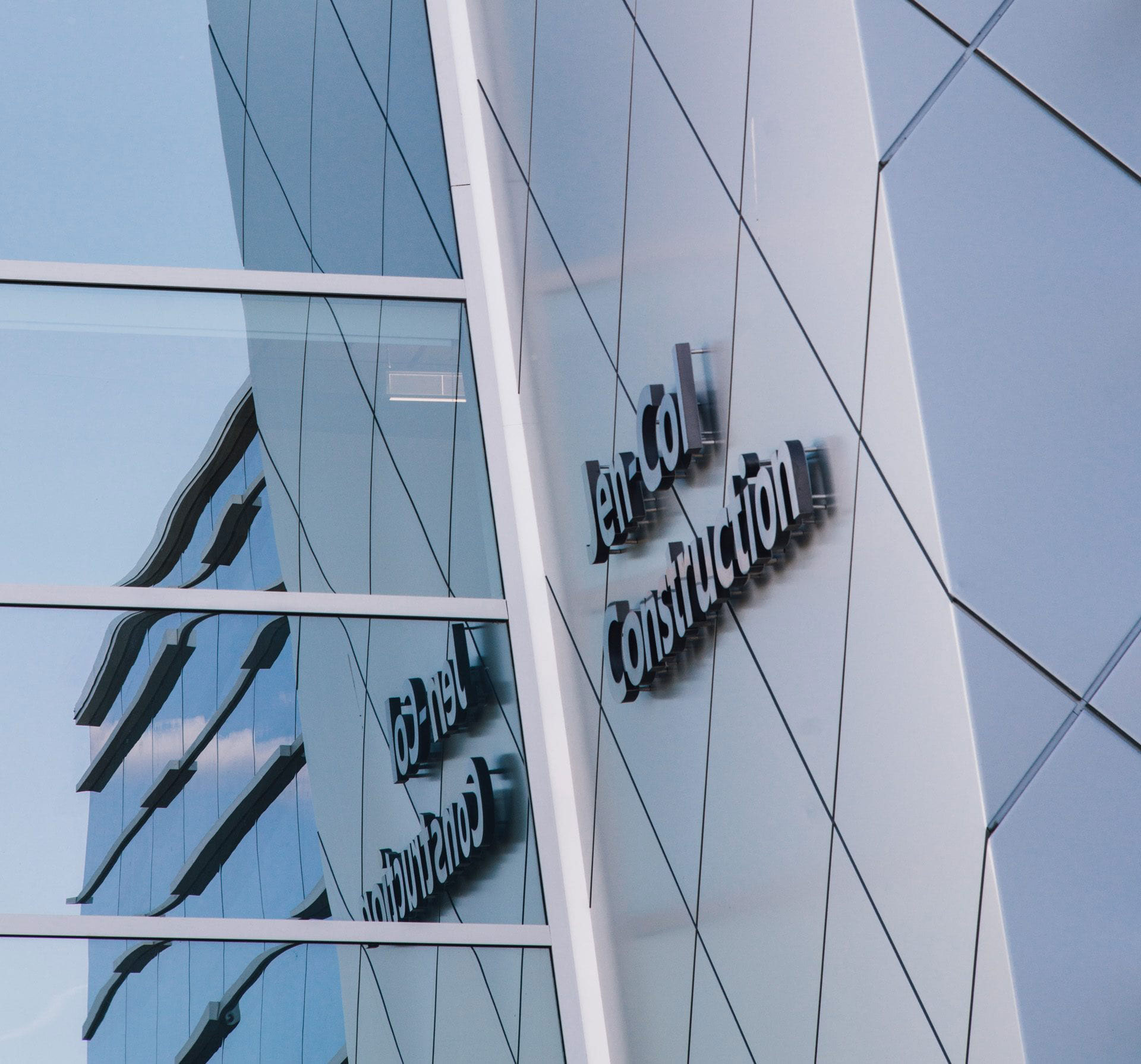 Photograph ©IMARK Metal

The exterior alpolic panels are enriched with Lumiflon FEVE resin technology. Metal cladding coated with Lumiflon fluoropolymer technology achieves a plethora of benefits including longer life cycles, reduced costs, higher gloss ranges and unparalleled weatherability.

information and photography courtesy of IMARK Metal