The captivating façade of the Fifth Avenue NBA Store was the joint collaborative efforts of powerhouse design firm, Gensler, with Kurt Salmon and TAD Associates. The recently completed design evokes the basketball memorabilia within, both inside and out. The store provides a social media centric shopping experience for NBA fans by providing an interactive, technologically advanced storefront.
The two-story glass and aluminum façade utilized over 31,000 exterior LED lights to mimic the form of a basketball net, Arch Paper explains, an attention-grabbing detail meant to entice passersby. The entirety of the 32-foot building was designed to mimic the basketball stadium experience from the LED net to the custom maple product used to replicate the court at Madison Square Garden.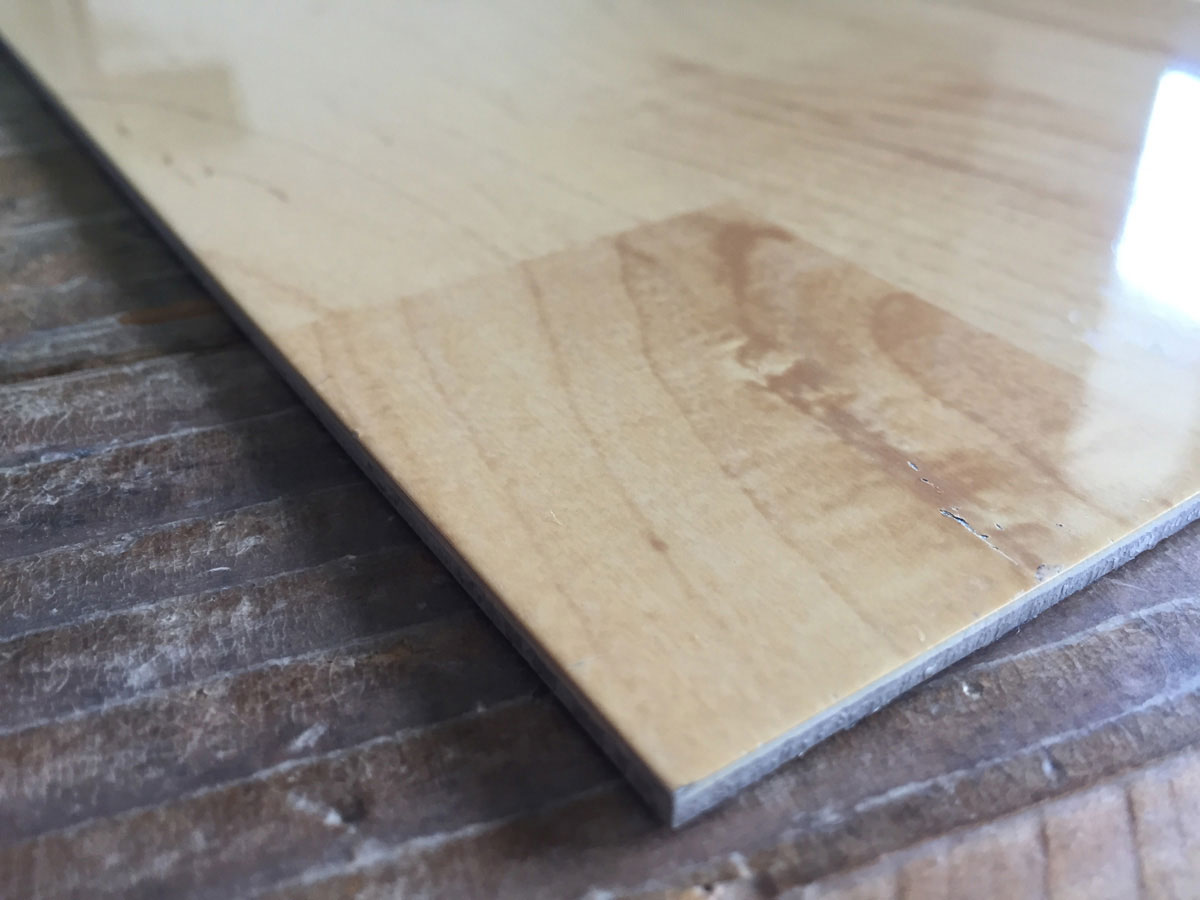 The faux maple wood portions of the building were created by bespoke metal company, Pure + Freeform. The team was given a sample of Madison Square Garden's court, which was then expertly matched digitally onto aluminum skin. As pure + freeform explained, "…we digitally copied the material properties of the court and created multiple diamond and laser engraved 'steel cylinders' capturing aesthetic qualities of the classic hardwood court." The one-eighth-inch aluminum plates were then baked to capture the print.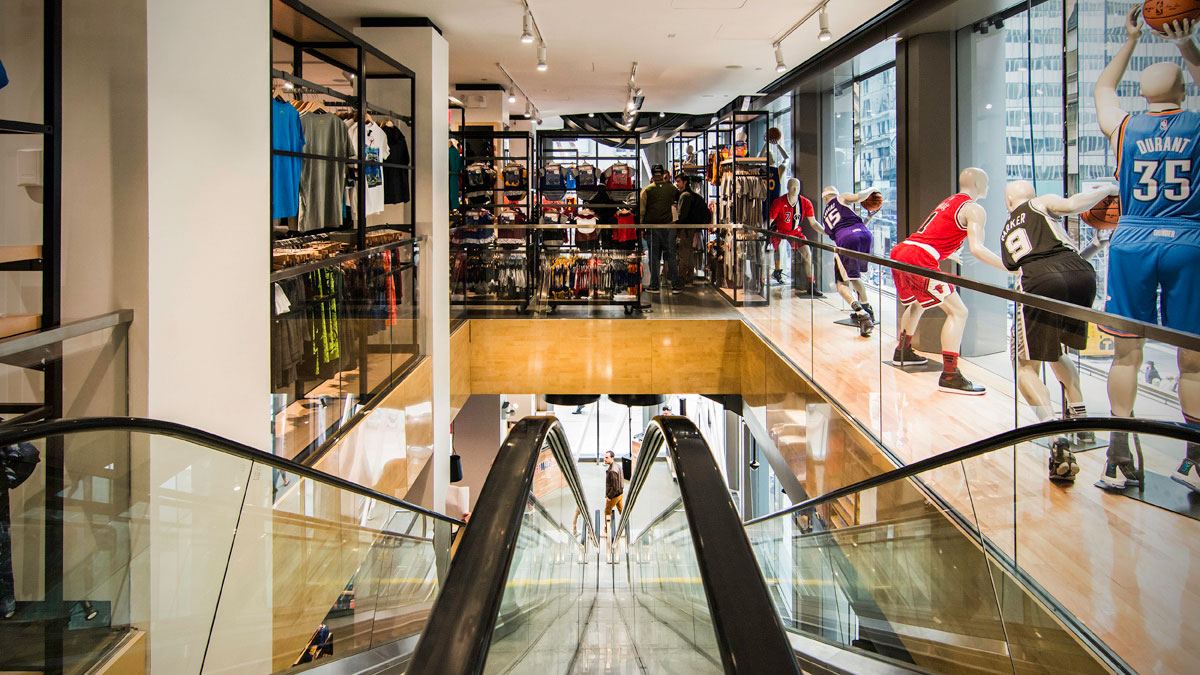 The project-specific finishes produced by Pure + Freeform, used on the interior and exterior, utilize pearlized inks and a Lumiflon FEVE topcoat which accounts for the product's high gloss, clarity of color, and durability, explains the team. Additionally, the bespoke metal company praised the Lumiflon FEVE resin on its malleability, which allowed the panels to be post-formed more easily.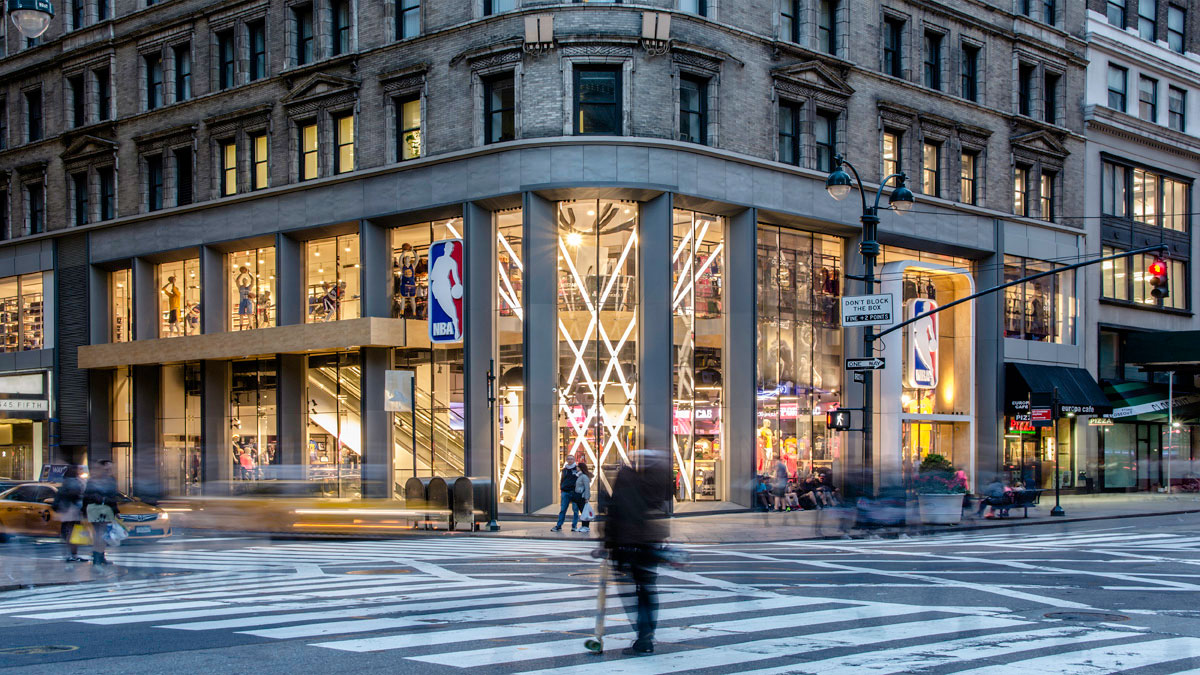 The storefront utilizes a retail strategy that centers around the fan experience with playful environments, a game ball chandelier, and a 400 square-foot video-wall that live feeds social media content throughout the store. The unique flagship conjures the feeling of standing in the middle of the stadium of your favorite basketball team.
Photography courtesy of © Joe Brennah