What was once a small wooden building sitting on 17 acres of land in 1894 is now a premier medical facility in the middle of Dallas, TX. Parkland Hospital had appeared to withstand the test of time, but like everything else, the hospital began to fall behind, finding itself outdated in the rapidly evolving world of medicine. Obsolete and unequipped to provide care for its massive number of patients, the hospital had no other choice but to upgrade.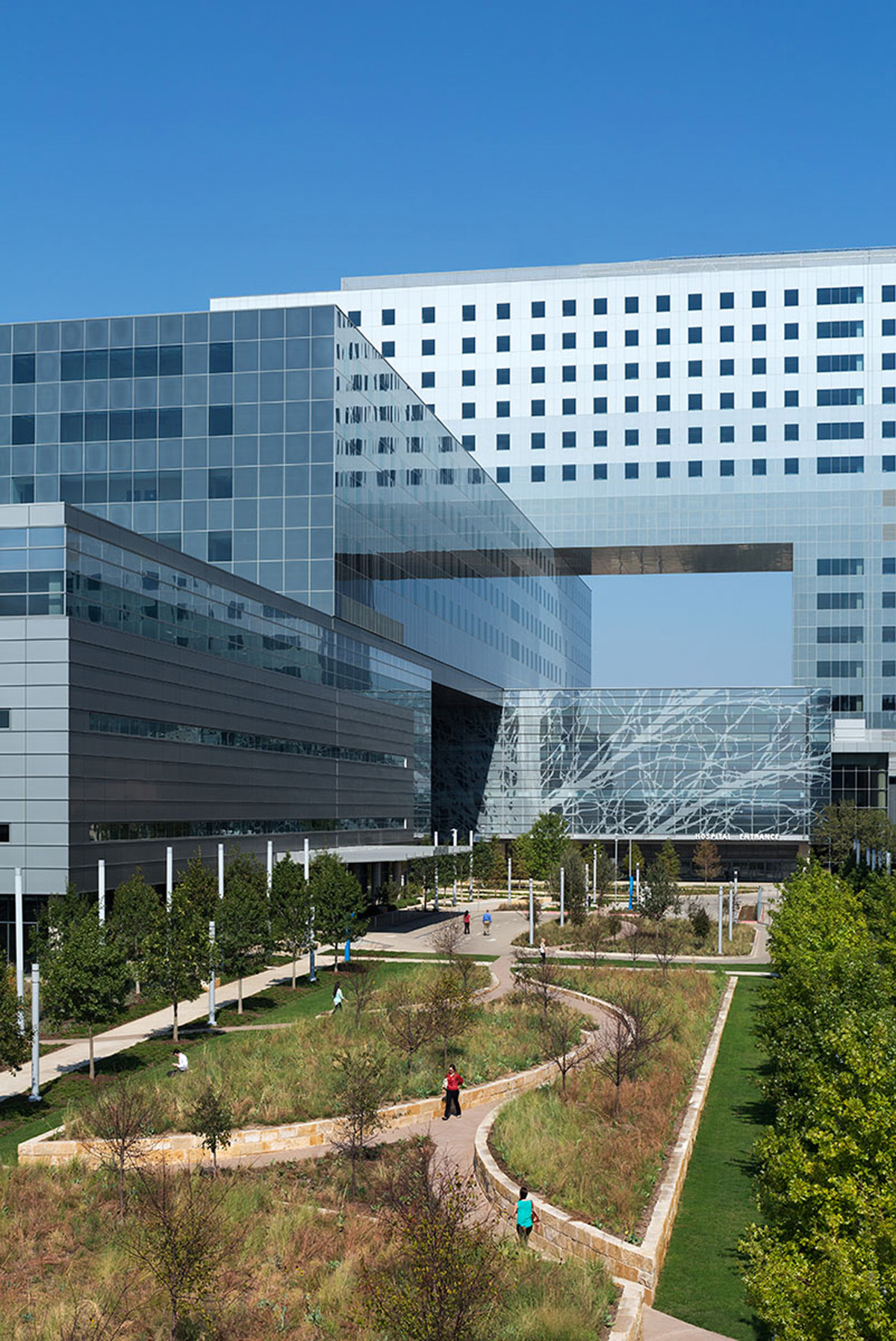 In 2010, Parkland Hospital underwent a massive transformation. The $1.27 billion investment resulted in a brand new 18-story facility stretching across 2.8 million square-feet. Due to the combined efforts of BARA, a joint venture between Balfour Beatty Construction, Austin Commercial, H.J. Russell & Company, and Azteca Enterprises, along with architects from HDR and Corgan, Parkland Hospital stands at the very peak of medical excellence.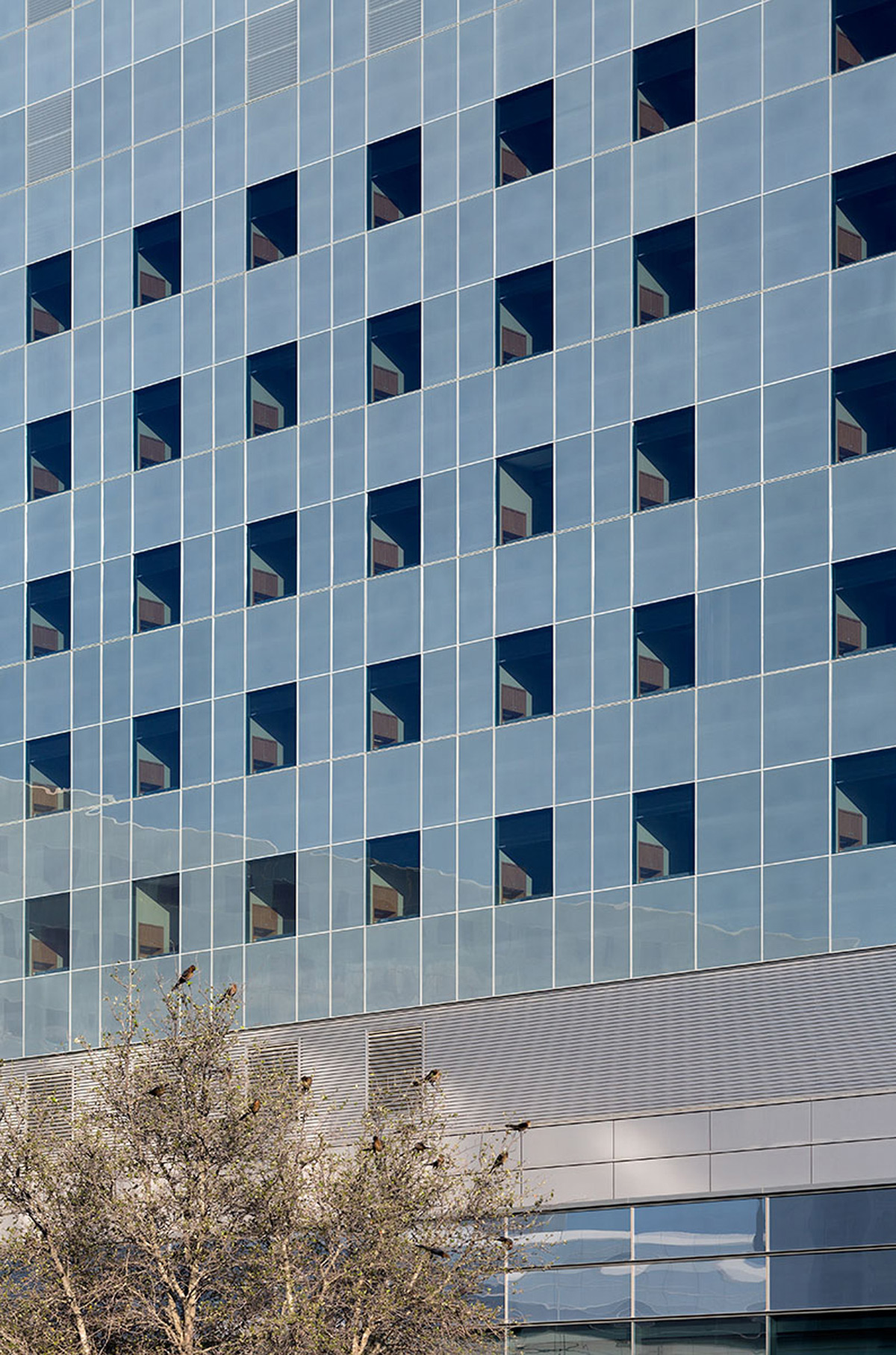 The exterior rainscreen was fitted with 200,000 sq. ft. of aluminum composite material ALPOLIC/fr and were finished with Valspar's Valflon coating system, in PEX Metallic Pewter. Valspar's Valflon coating system contains LUMIFLON's hyper-durable FEVE-based resin. The longevity of the coating allows Valflon to withstand torrents of rain and intense UV radiation. Such durability eliminates the need to reapply the coating, lasting decades.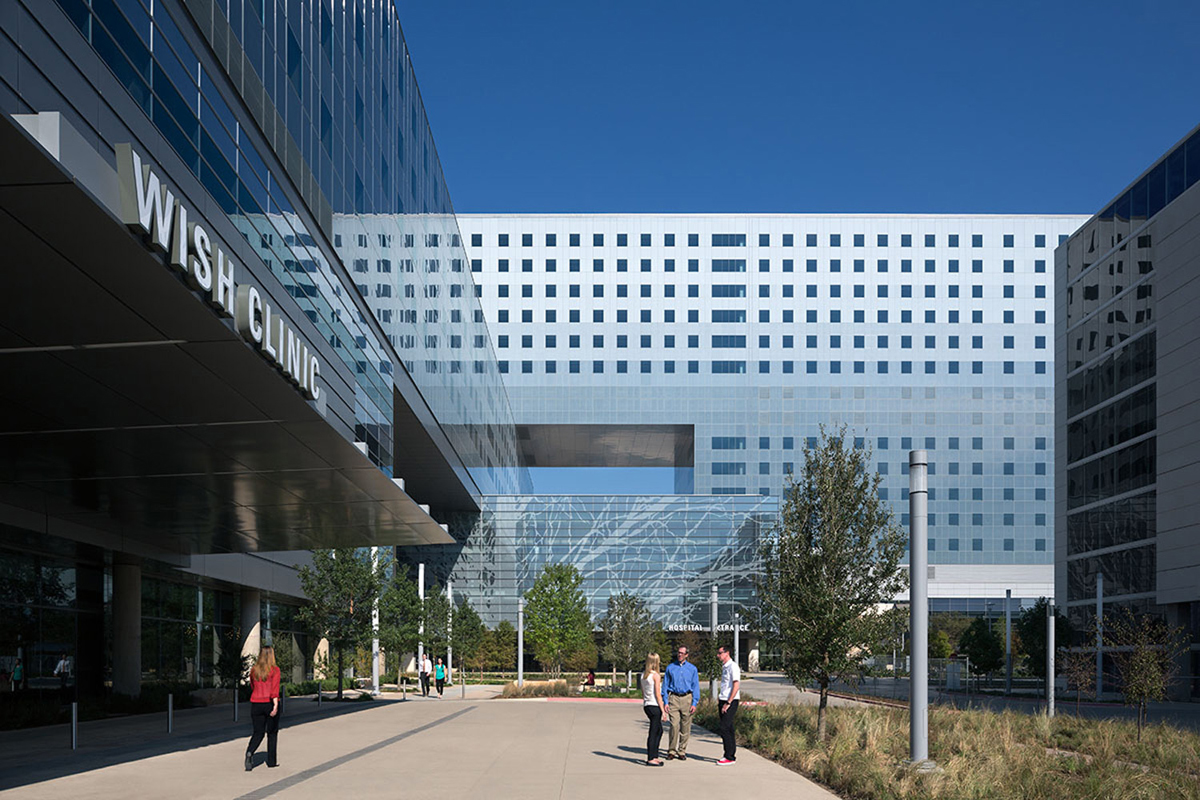 The fluoropolymer resin, with FEVE technology, prevents coat degradation and protects against damage from the elements. Which results in a combination of both durability and aesthetics that will leave the hospital lustrous and vibrant for years to come.
Information courtesy of Design Build With Metal.
Photos courtesy of HDR, Inc.