All-Tech Coatings, a specialty division of All-Tech Decorating, out of Chicago Illinois was contracted for a colorful school roof restoration in Steubenville, Ohio. The original baked-on Kynar finish of the standing seam roof had experienced weathering and unexplainable peeling, down to the roof's primer. This created the perfect opportunity for the high school to not only repaint, but to paint the roof with a color more symbolic to the school. The client chose PPG's "Surrey Beige" to match the school's signature colors.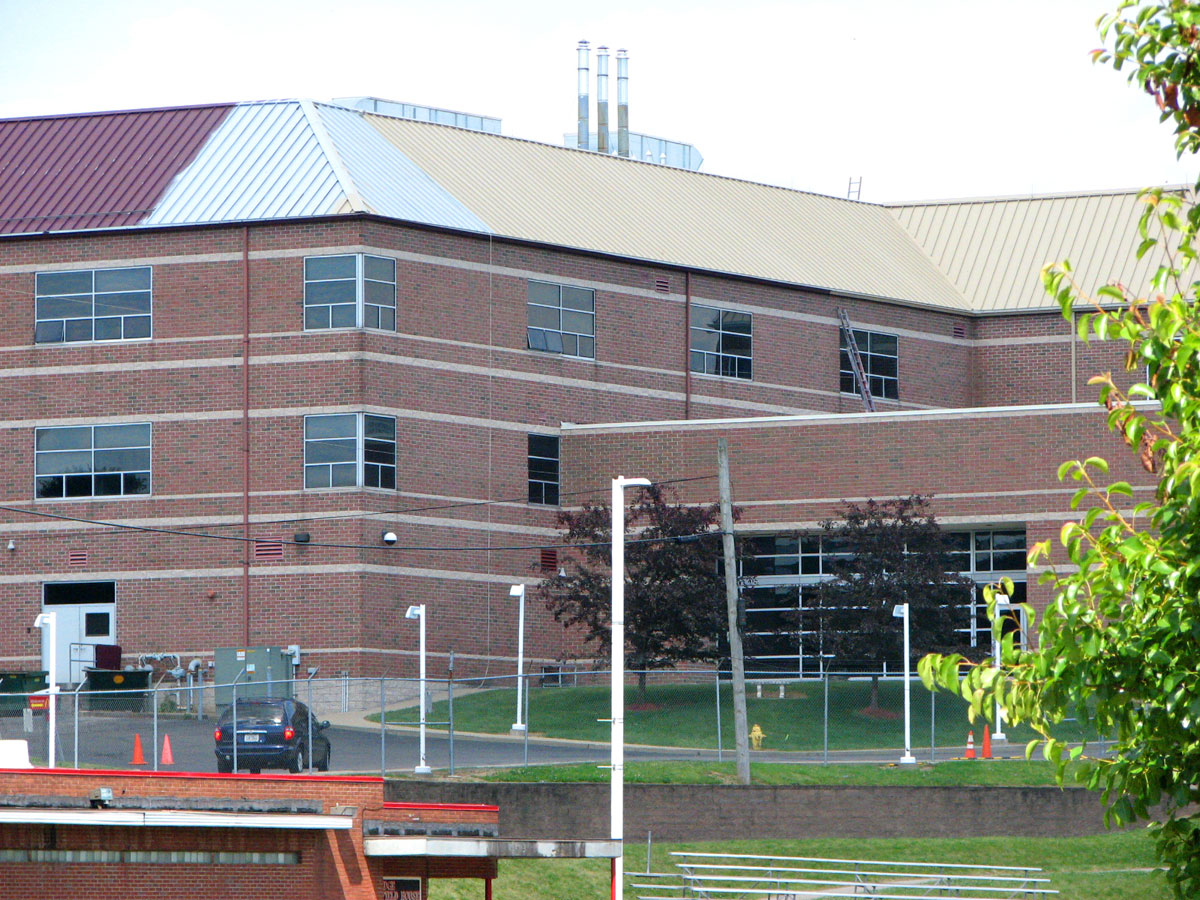 A color sample was given to All-Tech Coatings who then sent the sample to PPG for their unparalleled color matching capabilities. The team at PPG was able to match the color and, utilizing their Coraflon ADS FEVE coating system, resulting in incredible consistency on the building's roof. The consistency of the coating was essential to All-Tech as the roof itself presented many challenges in the completion of the project. The roof pitch was so steep that the project required specialized equipment for it to be walkable. In some areas of the roof, the applicators were required to complete the project in sections.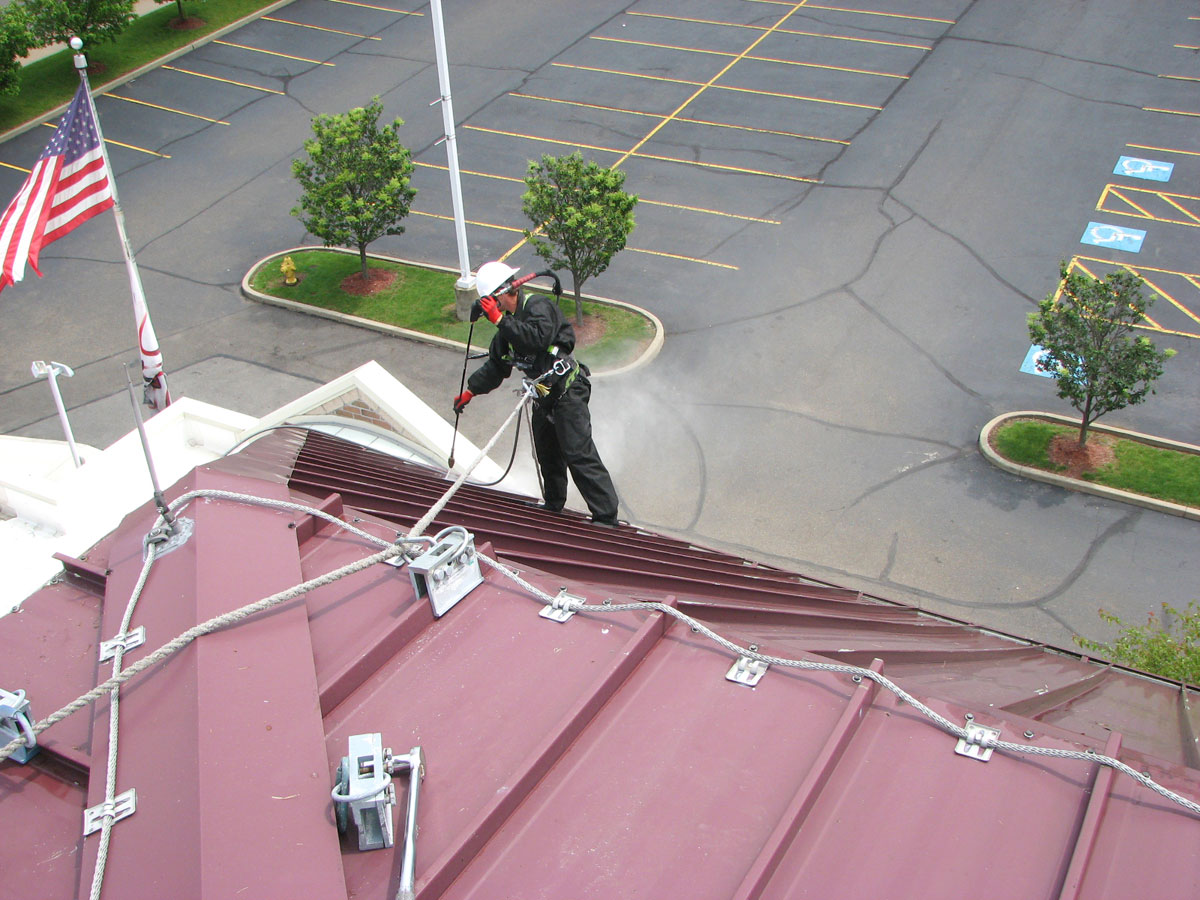 All-Tech Coatings stripped the previous PVDF coating and prepared the surface by means of high pressure water blasting. The panels then received epoxy primer at 2.0 mil dft (dry film thickness), followed by a color coat of Coraflon ADS in Surrey Beige, at 1.5-2.0 mil DFT. The Coraflon coating utilizes LUMIFLON FEVE resin technology that ensures the highest gloss range and color retention of any fluoropolymer coating system.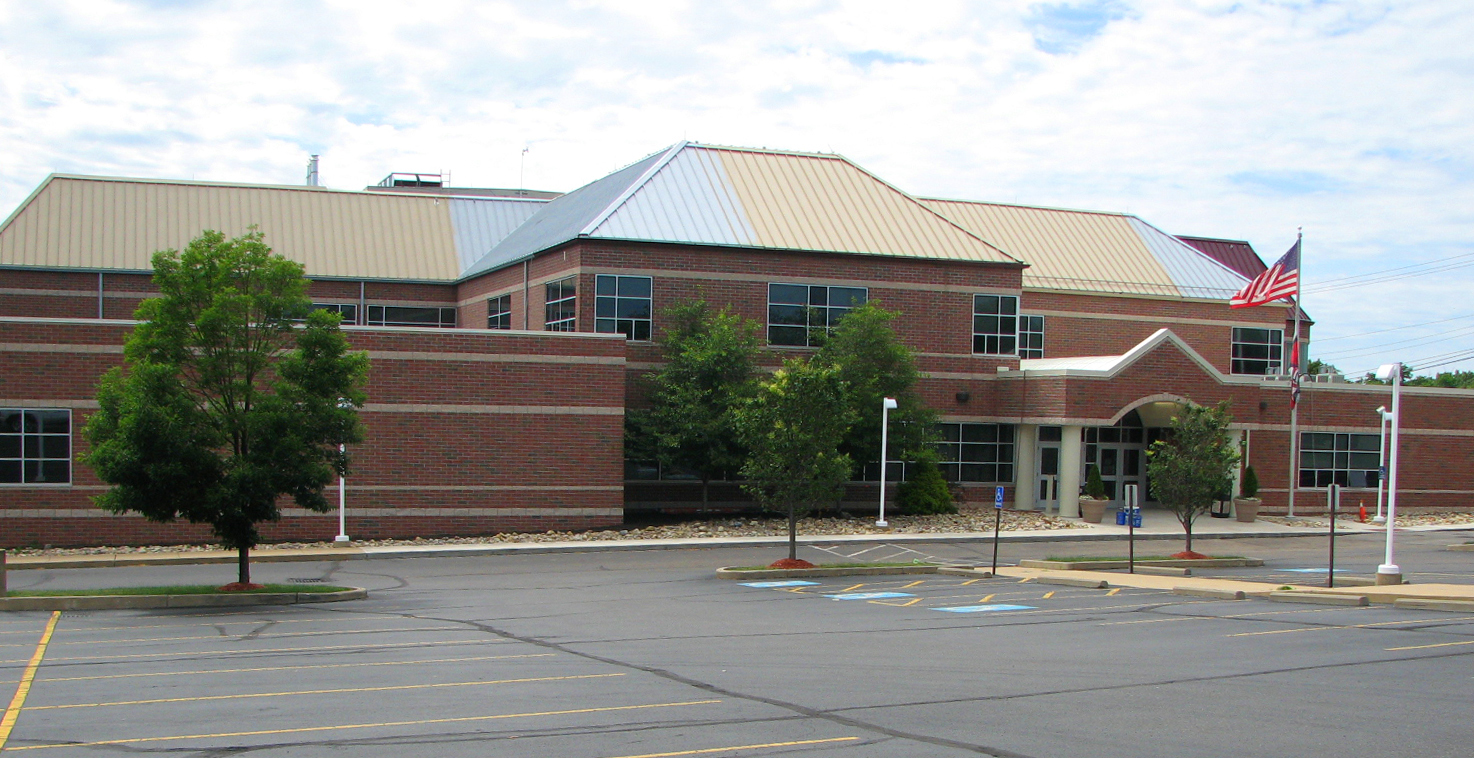 In addition to the steepness of the roof, managing the ambient conditions is always a challenge for applicators. The proximity of every parking lot, school, highway and food establishment has an importance in terms of cast-off. The consistency of the coating system applied by veteran applicators provides a working knowledge to best predict drying characteristics and potential overspray concerns to best manage the concerns while still being productive. Additional portable ambient condition gauges are also utilized to monitor that the continuing changing weather conditions are considered.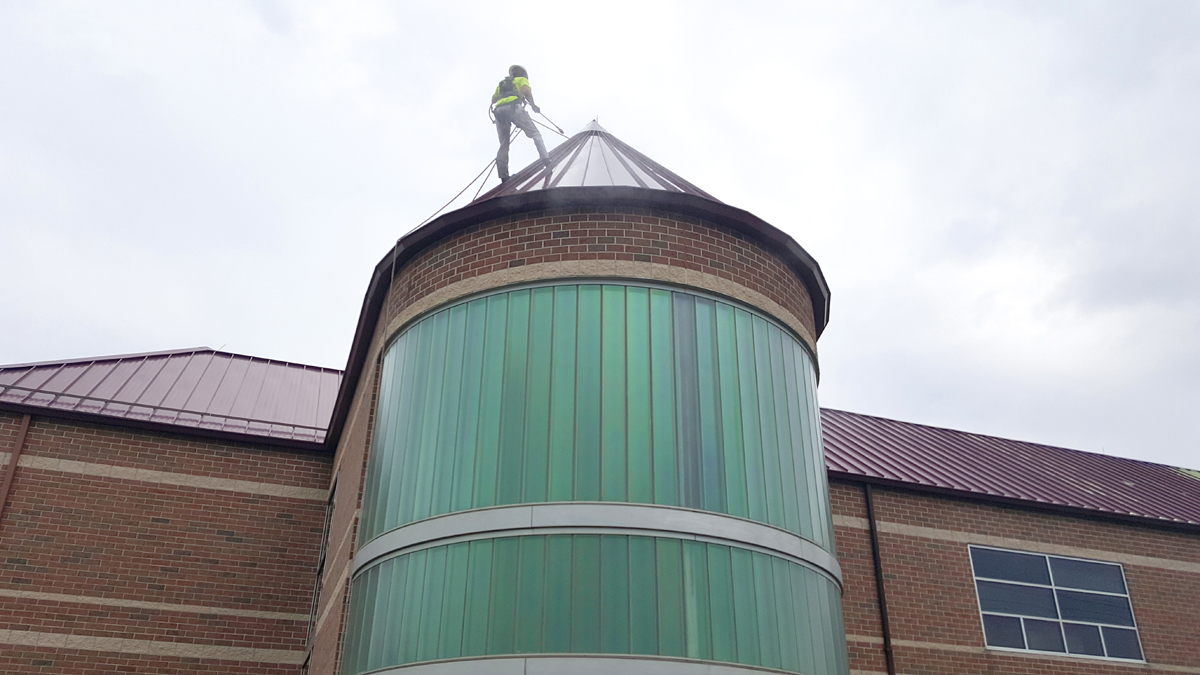 Bob Ruff of All-Tech Coatings has been utilizing the Lumiflon fluoropolymer technology successfully since the early 1990's and praises PPG Industries for their consistency of the Coraflon offering excellent application ability, long term color/gloss retention, and an overall reputation of excellence for recoating architectural metal
photography courtesy of All-Tech Coatings