For the 2010 Winter Olympics in Vancouver, British Columbia, Nick Milkovich Architects Inc. was chosen to design Millenium Water, a sustainable, mixed-use residential and commercial community that would serve as a temporary home for the 2,600 athletes from around the globe. The 1.4 million square-foot development was awarded LEED-ND Platinum status, and all 16 of its residential buildings were awarded LEED Gold certifications.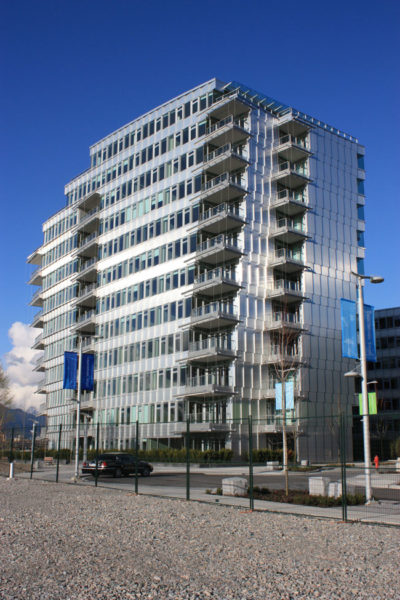 The Southeast False Creek Olympic Village inside the Millenium Water community is a showcase of green building and a testament to various techniques of sustainable building technologies. Even the building materials were chosen for their sustainability, which include Alucobond's NaturAL aluminum composite panels (ACM) with a Lumiflon FEVE clear coat.
The Canada House of the Southeast False Creek Village was the temporary home for the nation's athletes. The exterior design features approximately 77,000 square-feet of Alucobond NaturAL ACM, installed by Keith Panel Systems. The ACM panels were easily installed and the reflectivity of the coating provided the desired "fish-scale" effect that the architect was looking for.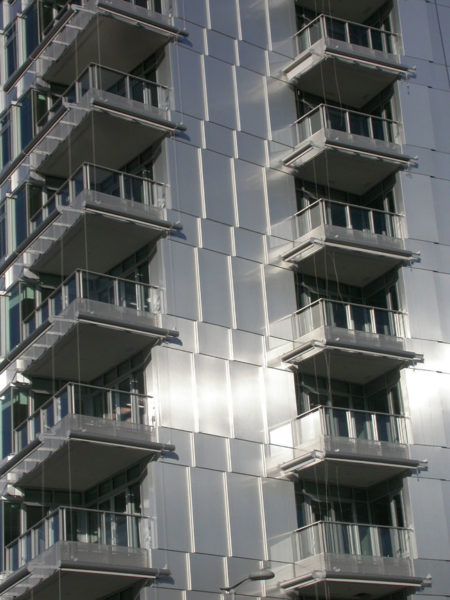 Architect Nick Milkovich states, "We wanted a material that would be a little reflective, and the Alucobond gave us reflection. It could carry the fish-scale shape and the Alucobond strip along the building…it doesn't oil can. And, it provides a good flat surface."
Lumiflon FEVE fluoropolymer resin topcoats are popular for their use on ACM due to their weatherability, UV resistance and high gloss and color retention. When it comes to long-term durability, these fluoropolymer resins have proven to provide protection to surfaces in excess of 30 years.
Images and information courtesy of © Alucobond and Metal Architecture