The Bexar County Public Works Department's office building sits at the heart of San Antonio, overlooking Conception Park, the Mission Reach portion of the San Antonio River, and the city skyline. Designed by architects at Marmon Mok, the Bexar County Public Works project envisioned a beaming structure utilizing its central location, as well as its proximity to the Missions World Heritage Site, to establish itself both as a "lantern on the river," and a contributing member of the Mission Reach community.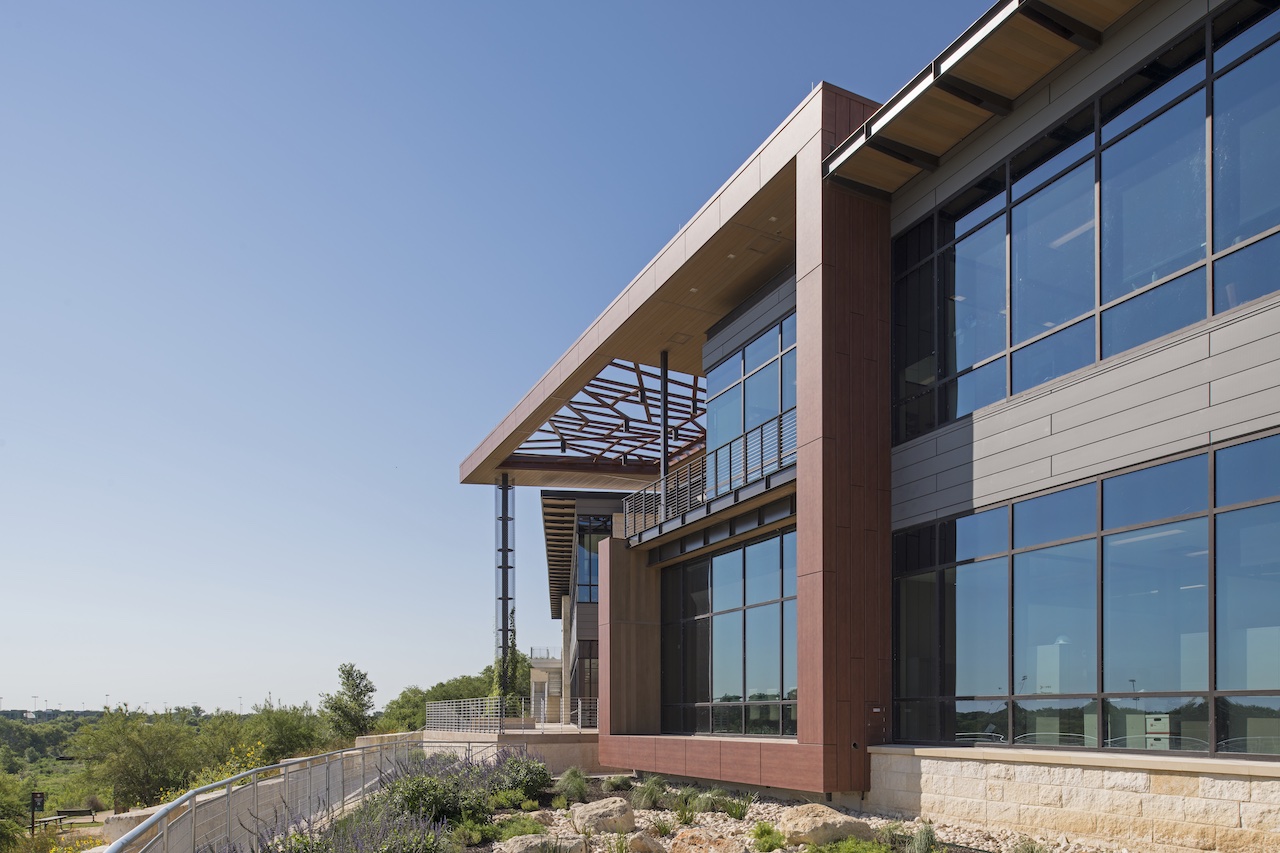 Photography ©Paul Bardagjy

Per Marmon Mok, designers found inspiration in San Antonio's rich culture and history, using it to establish a civic identity. The office building is a culmination of dedication to history and culture, as well as a commitment to the preservation of San Antonio's natural setting, applying green initiatives where possible.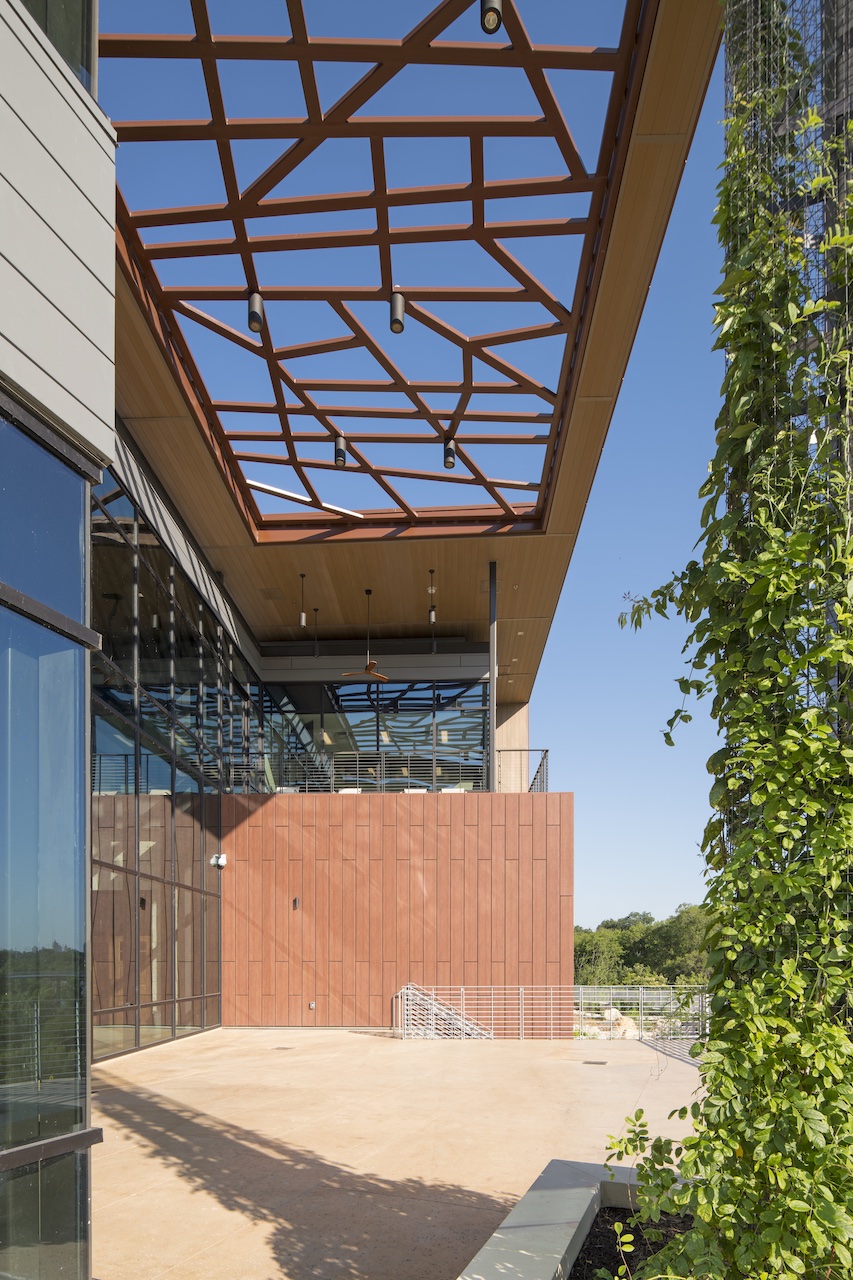 Photography ©Paul Bardagjy

Angel Garcia, AIA, leed AP, REFP, partner at Marmon Mok, shared, "Because the building is a public works building, we utilized an abstracted map of the major county roads as a design motif throughout the building in different applications. The most visible ones can be seen from the river as a shading canopy and on the front of the building as a perforated screen that is illuminated at night. The abstracted map is also featured as a wall mural in the lobby, as adhesive decoration on conference room windows, and through the use of carpet tiles."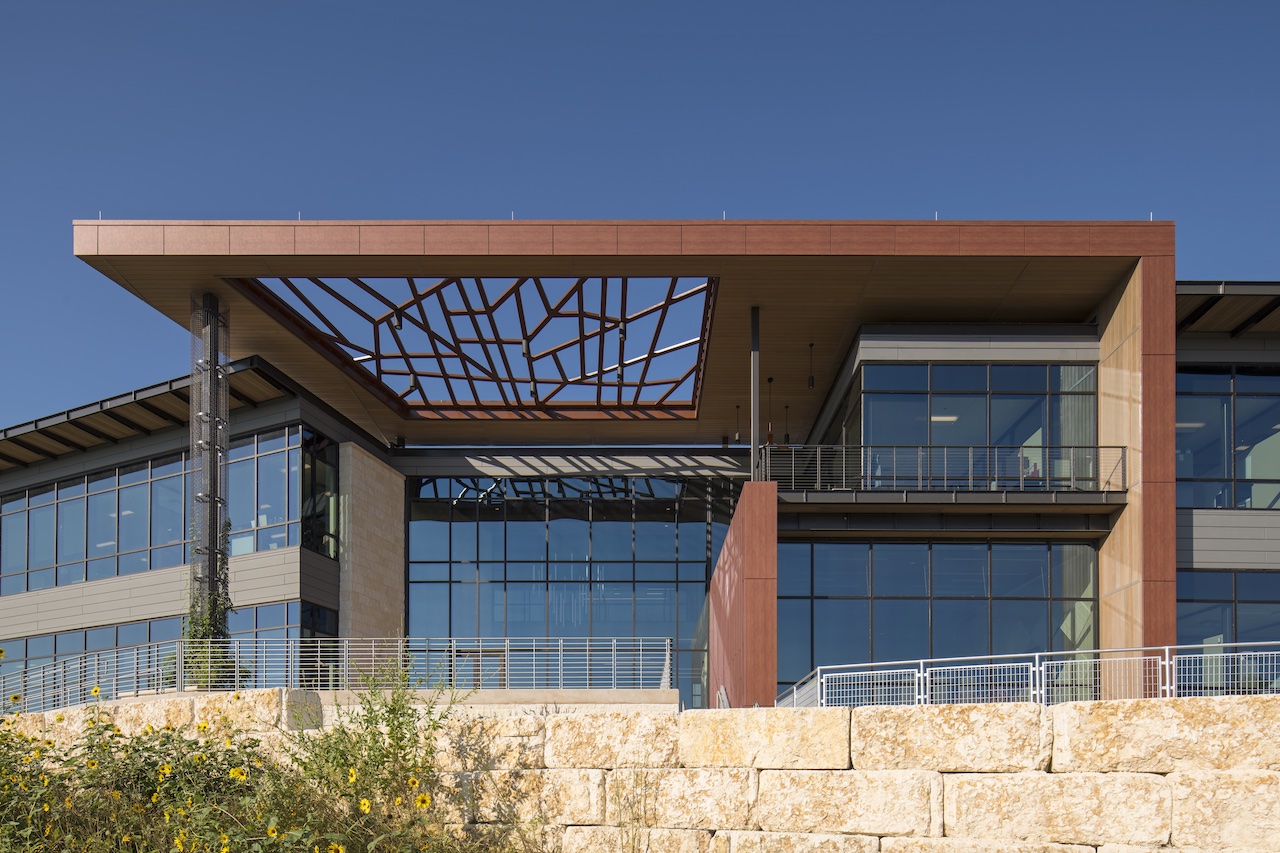 Photography ©Paul Bardagjy

3000 square-feet of pure + freeform panels in the finish Parisian Rust were installed on the canopy and window surrounds. The rich tone and texture offered by the metal panels, combined with the exterior's white-stone facade provide a visually stunning structure. Fortified with Lumiflon FEVE resin technology, the warm-hued panels will remain in pristine condition for decades.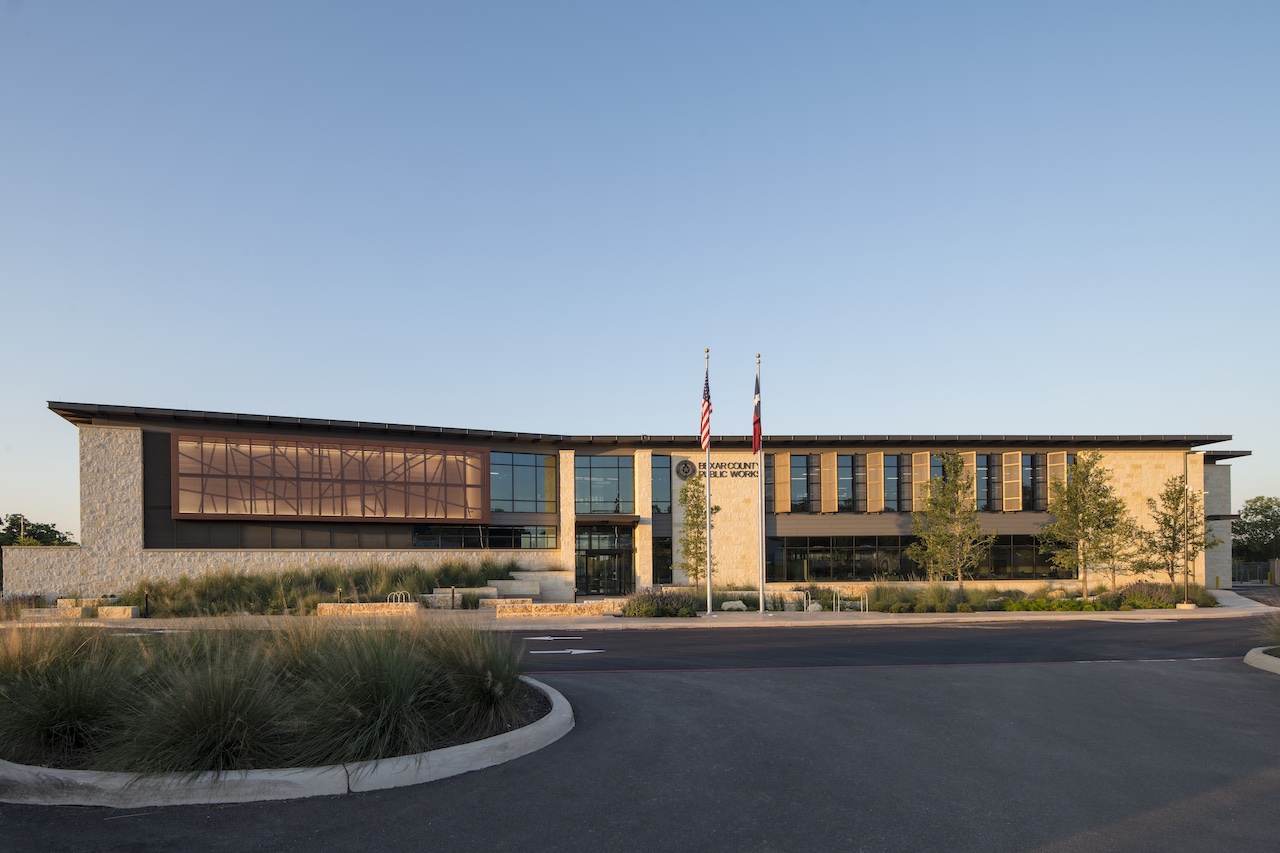 Photography ©Paul Bardagjy

Lumiflon FEVE resin offers a plethora of benefits that lengthen a coating system's lifecycle. Architectural surfaces that employ FEVE-based coatings provide unmatched weatherability and durability, preventing coating degradation at the hands of UV radiation, salt, and water for decades.

Photography ©Paul Bardagjy

Information courtesy of metal Construction News, Marmon Mok, Pure + Freeform