425 Park Avenue is the first full-block office building on Park Avenue in New York in over 50 years. The building, designed by Foster + Partners, sits beside some of the area's most iconic modernist facades. Built to leed Gold standards, the 47-story building takes the health and well-being of its occupants to new heights.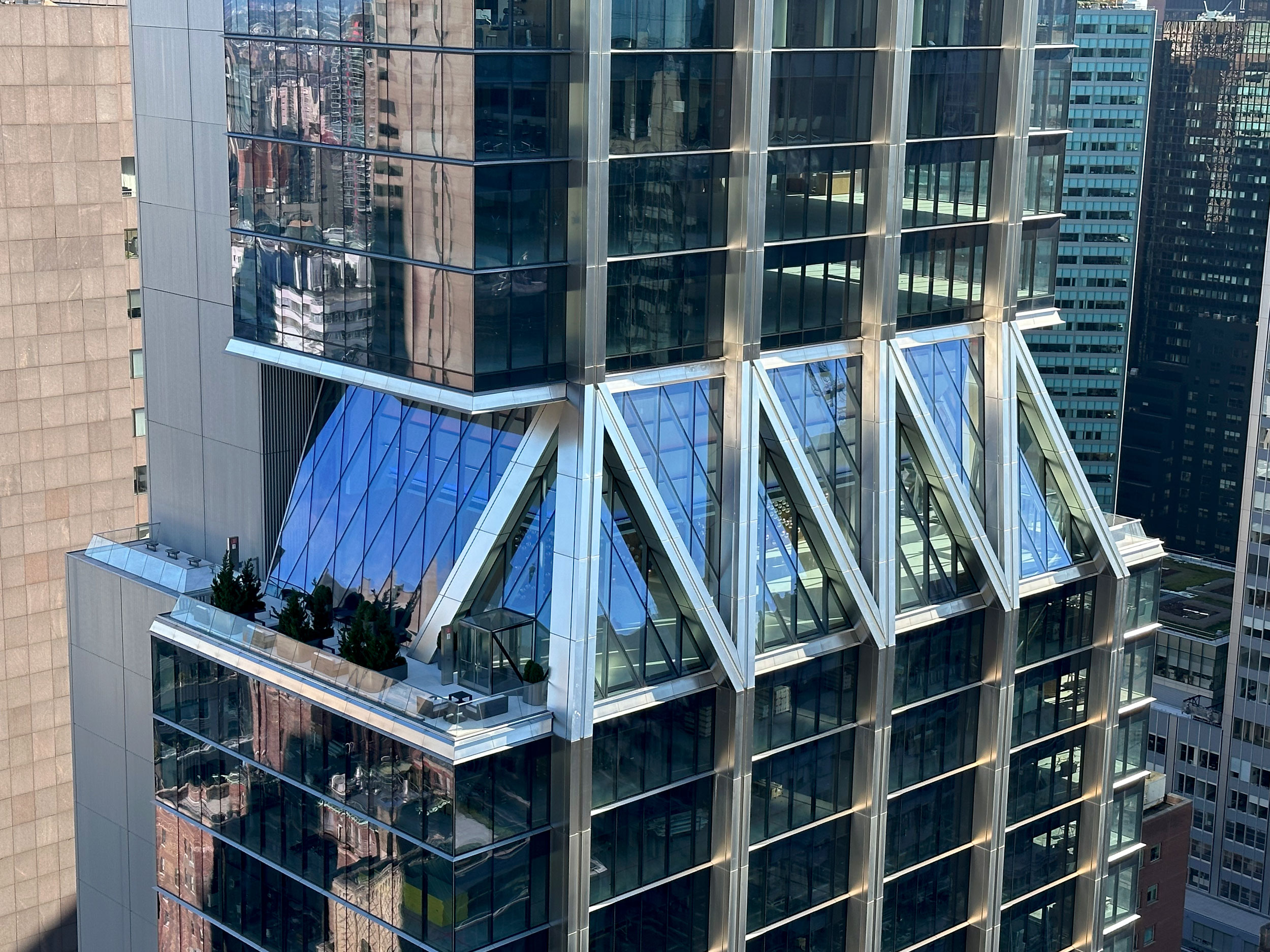 ©Alan Schindler

The building features exterior green space, a triple-height lobby, a social amenity level, and a 38-foot ceiling penthouse. In addition to its LEED Gold standard, the building earned the Well Core Gold Level certification. Norman Foster of Foster + Partners describes, "425 Park Avenue celebrates its historical context and the restrained elegance of its landmark neighbors while simultaneously pushing the boundaries of workplace design and reflecting the contemporary spirit of the city. The building's architectural form and structural expression are inextricably linked, providing it with a distinctive identity."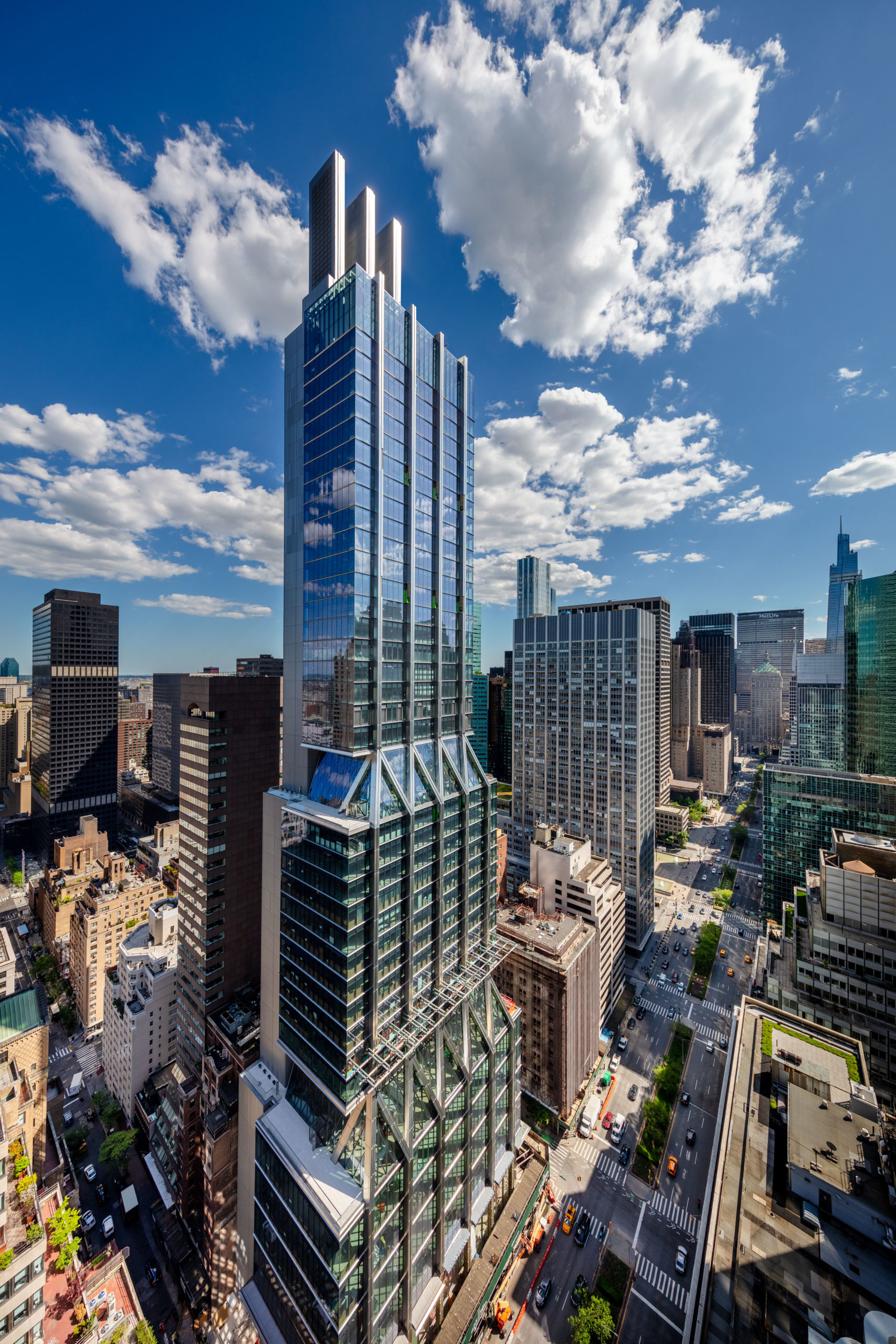 ©Alan Schindler

The building is designed as three distinct volumes: a seven-story base, a recessed central section, and a slender formation to the top. The design required extensive analysis to model the view of Central Park from the site. Nigel Dancey of Foster + Partners further describes, "The tower makes a major contribution to the public realm at ground level, with its lobby, world-class restaurant, and showroom space. By offsetting the core and bracing the structure, the tower also offers flexible, open floorplates on the upper levels, which anticipate the changing requirements of contemporary workspaces to futureproof the building."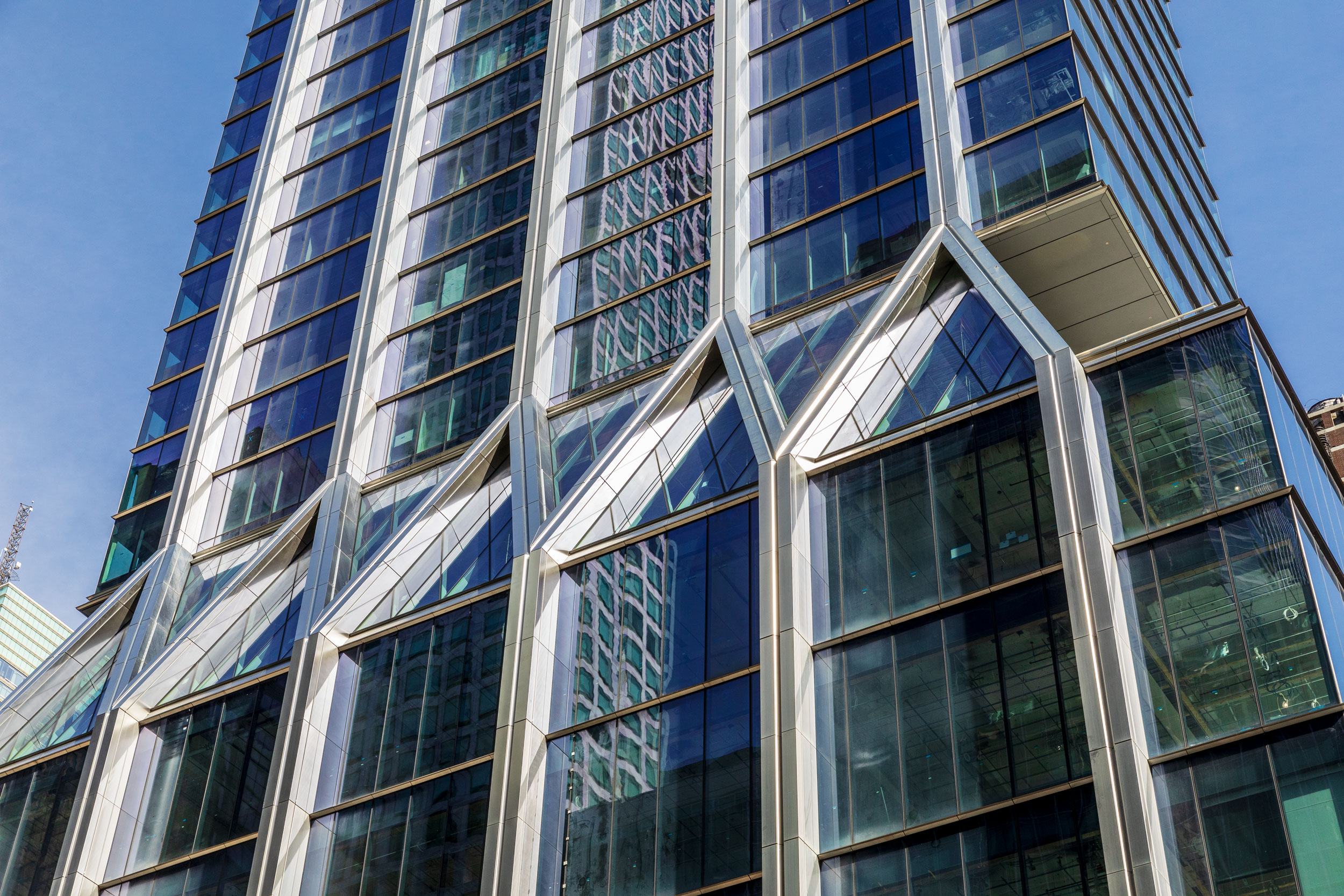 ©Alan Schindler

The building is composed of unitized curtain wall vision panels, stainless steel column cover cladding, and solid panels. The corrugated aluminum profile, designed by the team at Foster + Partners, was finished with metallic Interpon paint from AkzoNobel.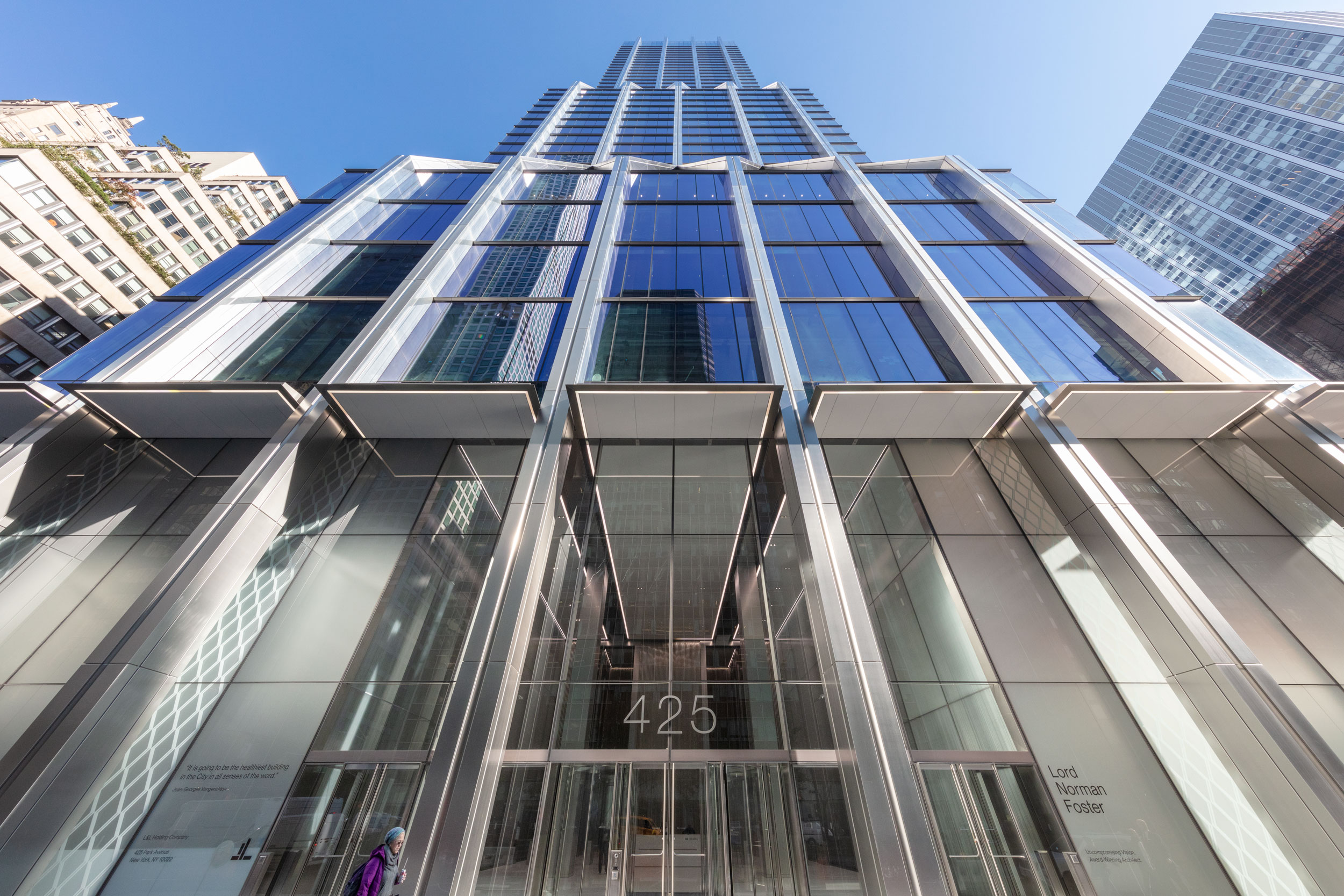 ©Alan Schindler

The interpon D3000 system is enriched with Lumiflon FEVE resin. Lumiflon FEVE resin technology protects structures from U.V. radiation, salt, water, and other elemental deterrents that contribute to coating degradation when applied to an architectural surface. The coatings also contain color and gloss retention properties, which help prevent fading and chalking.

Photography ©Alan Schindler