The Newtons Cove Footbridge in Weymouth Seafront, Dorset, was constructed in 2004. The bridge connects the world-renowned fossil beaches of Dorset to the Southwest Coast Path. Representatives at Unova Paint Products describe, "Rather than take the form of an iconic structure, the subtle blue steel bridge with open parapets was purposefully designed to be sympathetic to its surroundings and complement the natural landscape of the Jurassic Coast World Heritage Site."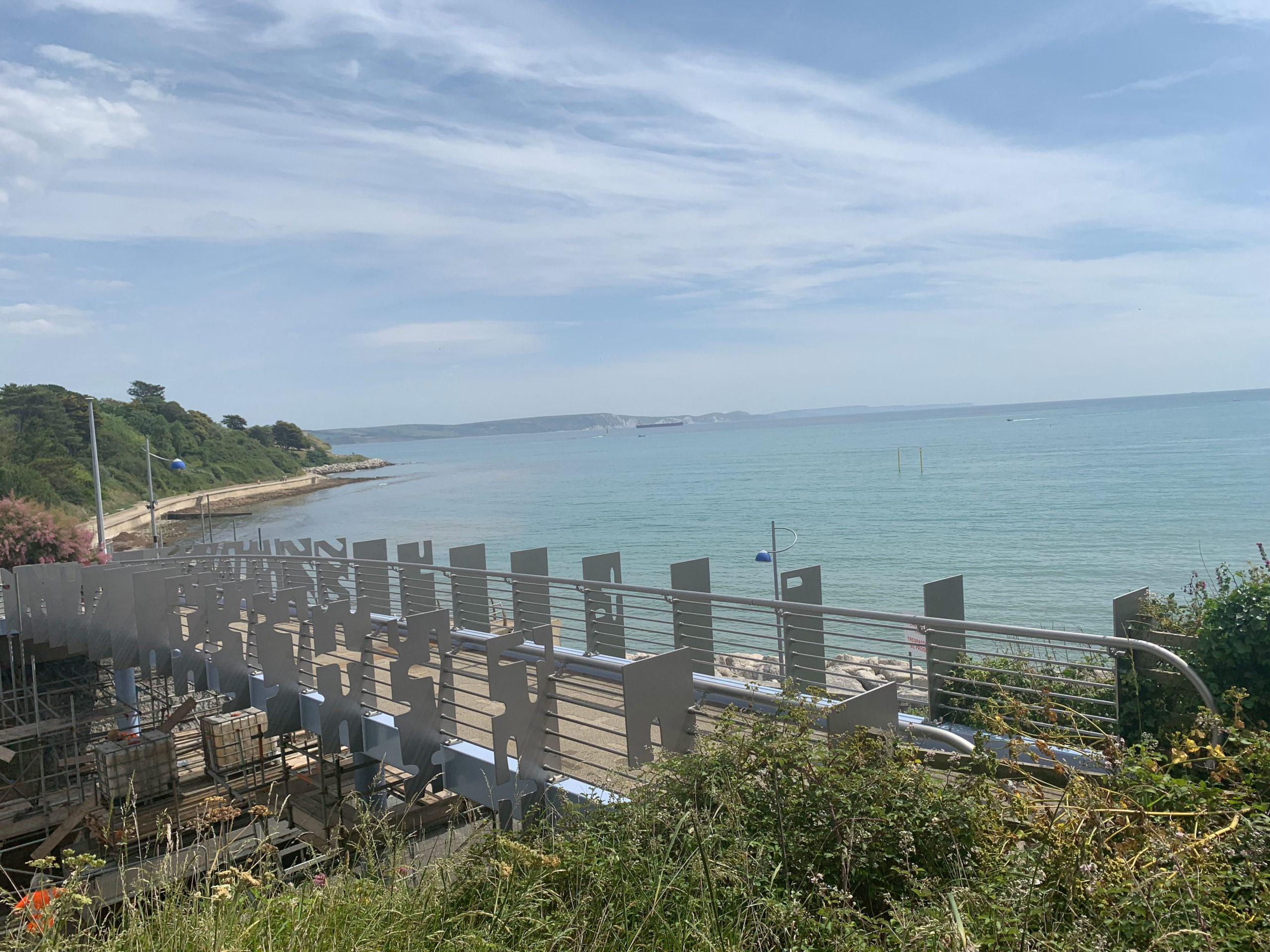 Photography ©unova Paint Products

The footbridge has been continuously exposed to harsh environmental deterrents such as wind, salt, rain, and UV radiation. The original coating system began to fail and expose the bridge's steelwork directly to the deterrents, causing irreparable damage.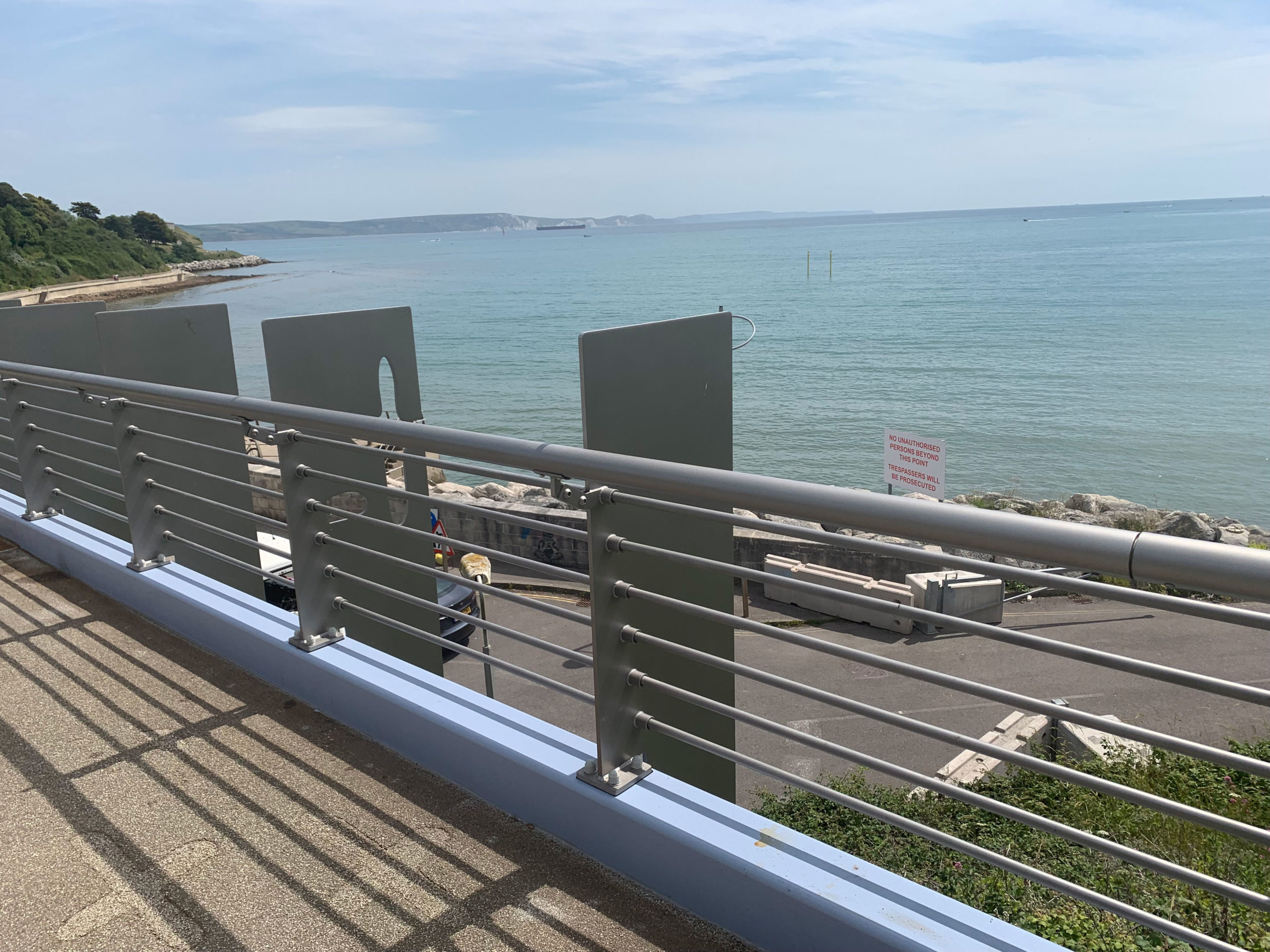 Photography ©Unova Paint Products

"Steel bridges typically have a lifespan of over 100 years. Besides serving as the obvious aesthetic element, paint systems play a major role in warding off corrosion initiators and keeping the bridge serviceable throughout its planned asset life," representatives at Unova Paint Products further explain.

While traditional polysiloxane and acrylic urethane paint systems have an average lifespan of 15-20 years, FEVE fluoropolymer top-coated systems can last up to 60 years, depending on both maintenance and application standards. An FEVE paint system was specified on the Newtons Cove Footbridge recoat to ensure a long lifespan.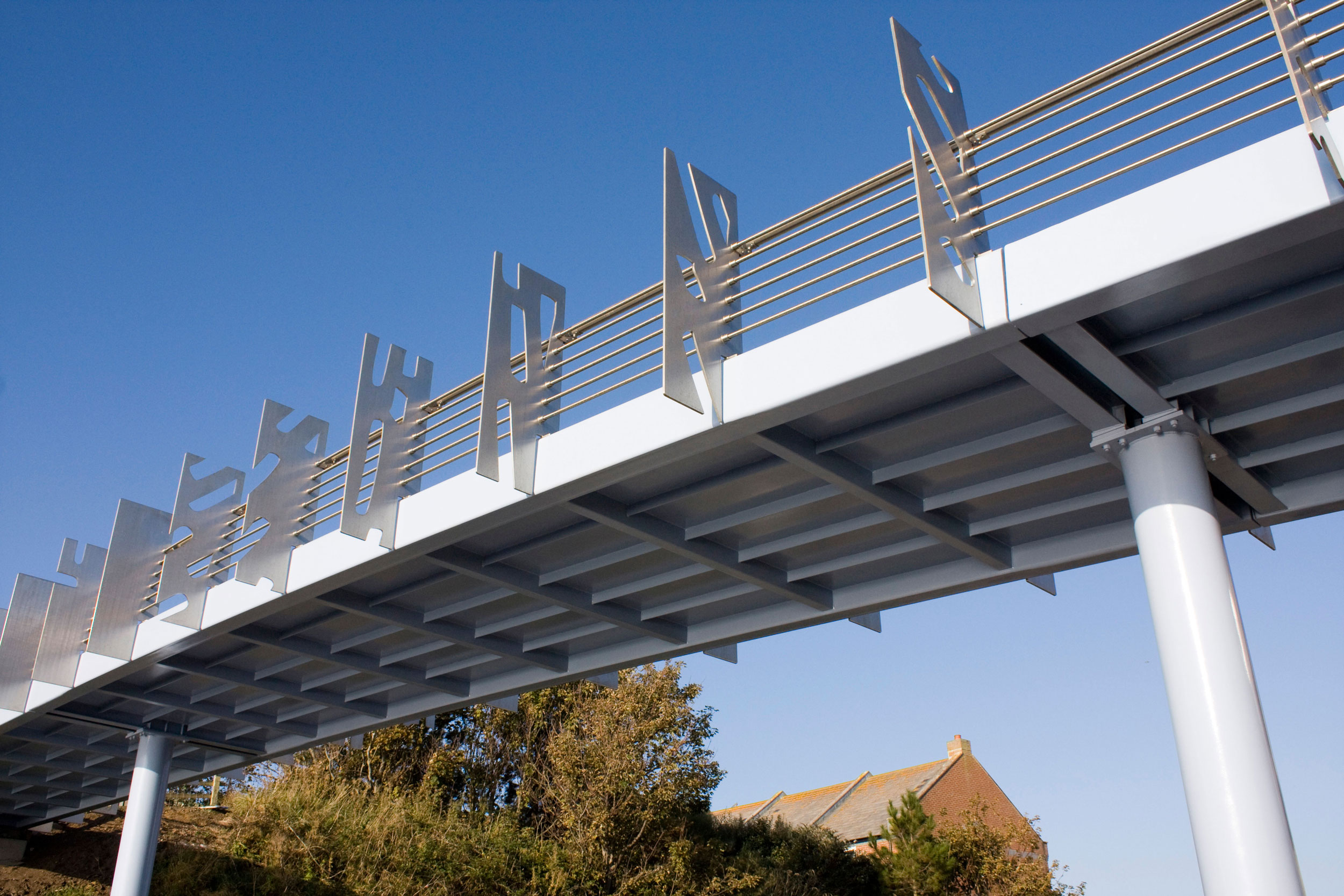 Colin Palmer Photography / Alamy Stock Photo

vitreflon FEVE paint system is an FEVE fluoropolymer paint system from A&I Coatings. The system has received Network Rail and HAPAS accreditations and is gaining momentum on bridges and other infrastructure projects across the United Kingdom. Vitreflon utilizes Lumiflon's highly durable FEVE fluoropolymer resin technology.

Substrates that feature LUMIFLON's FEVE resin technology are provided with longevity and durability, excellent color and gloss retention, anti-corrosion, and superior weatherability, essentially protecting architectural coatings from UV radiation, water, salt, and other elemental deterrents that contribute to coating degradation.

information courtesy of Unova Paint Products UK
Photography courtesy of Colin Palmer Photography / Alamy Stock Photo and Unova Paint Products (see below each image)