A collaborative effort between design and architecture firm gensler's Boston and San Francisco offices, the Amazon L4 Tower of the Boston Seaport District occupies 430,000 square feet of 111 Harbor Way. Boston Seaport by WS Development and Turner Construction is a 525,000 square-foot, 18-story, mixed-use building. Its conception provides a cornucopia of economic opportunity, as well as a space for technical innovation, to the Seaport neighborhood.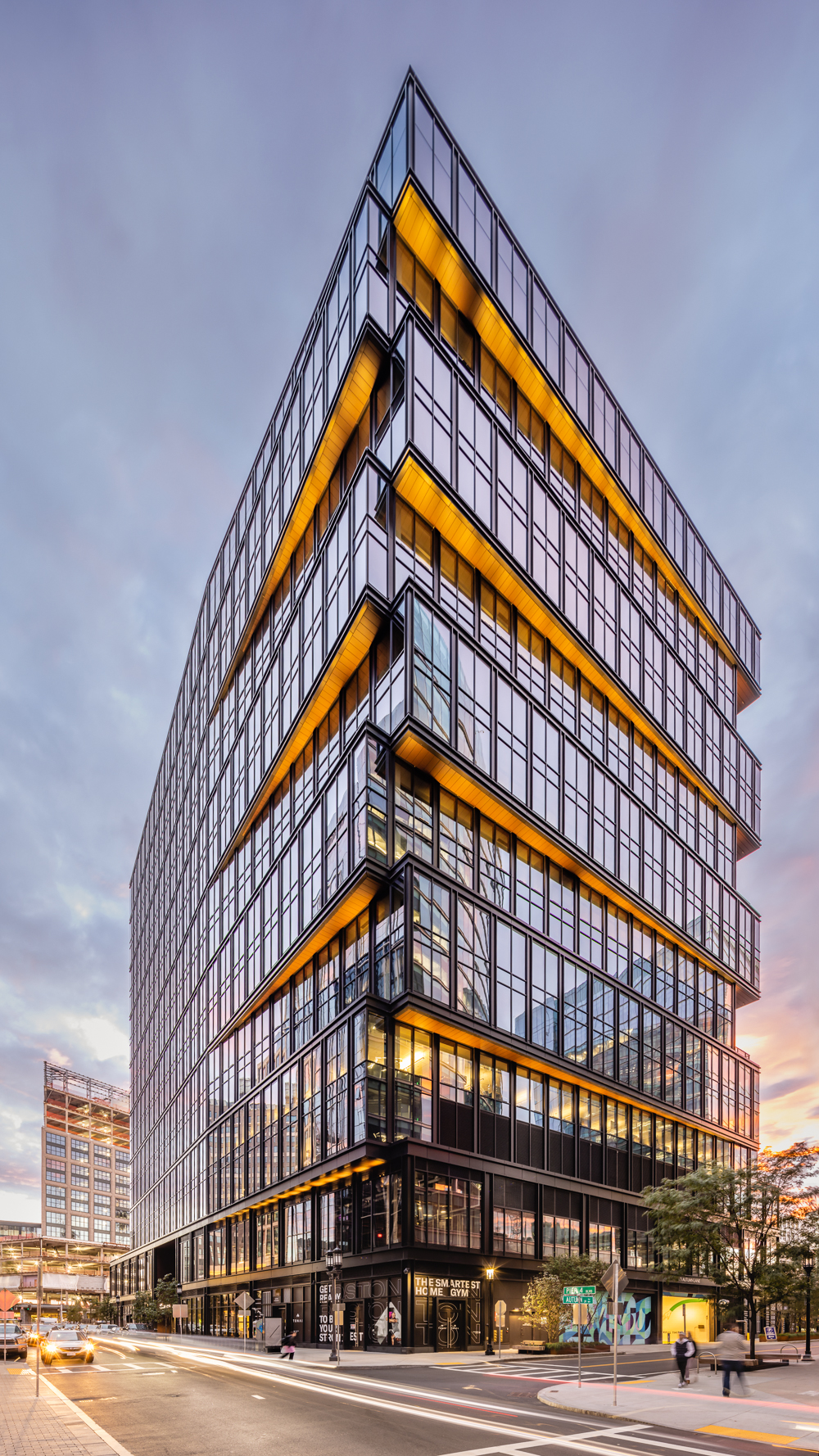 ©Raj Das
At the development's topping off ceremony, Mayor Martin Walsh noted its importance to the area, saying "Today marks an important milestone for a development project that delivers economic opportunities for many residents of Boston and generates investments in affordable housing and workforce training programs. I want to congratulate WS Development and the project team on achieving this milestone and look forward to welcoming over 2,000 new jobs to Boston when the building is completed."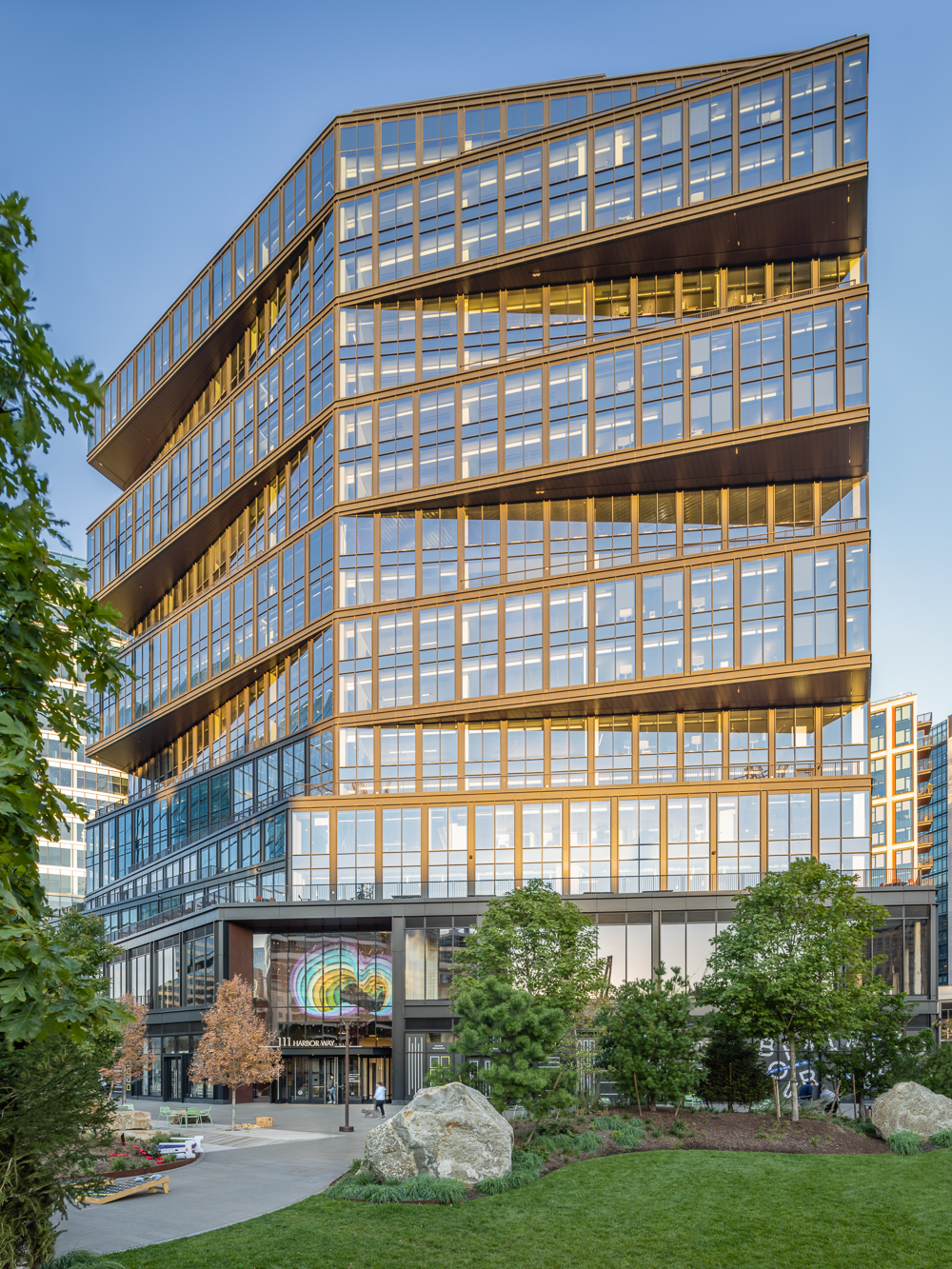 ©Raj Das
Amazon's L4 Tower was designed in respect to both the community and Seaport's industrial context. The combination of black metals in addition to a bronze-hued, matte-textured corten, designed by Pure + Freeform, produces a structure with an articulated expression, as well as an ageless aesthetic. Human-focused elements are integral to the design, as emphasized in the outdoor terraces and the Paseo.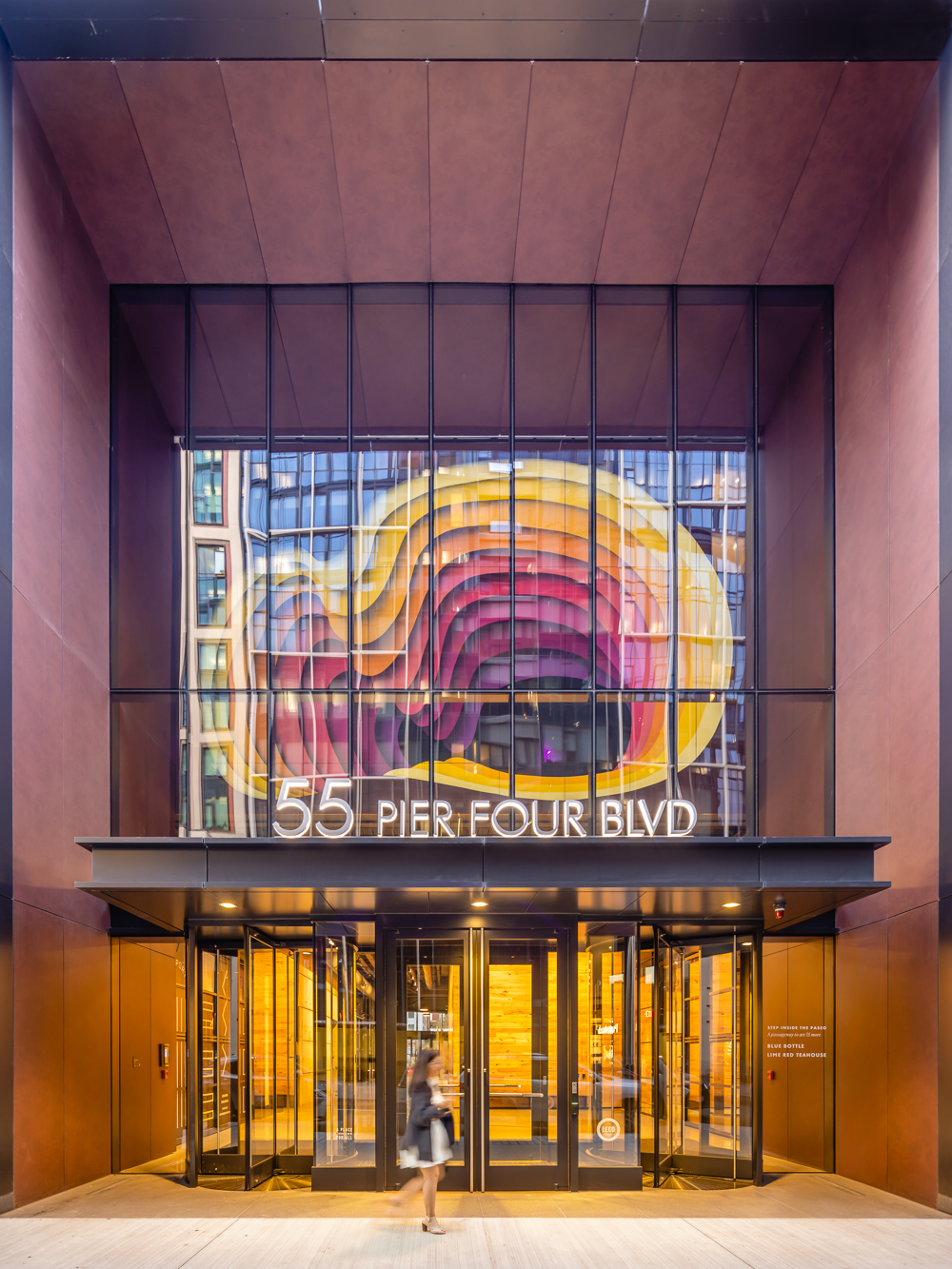 ©Raj Das
The pure + freeform panels are featured in the finish "Brunello," enriched with Lumiflon FEVE resin technology. The panels offer a deep bronze hue, its rich shade accompanied with a warm plum undertone, giving off an appearance not unlike weathered steel.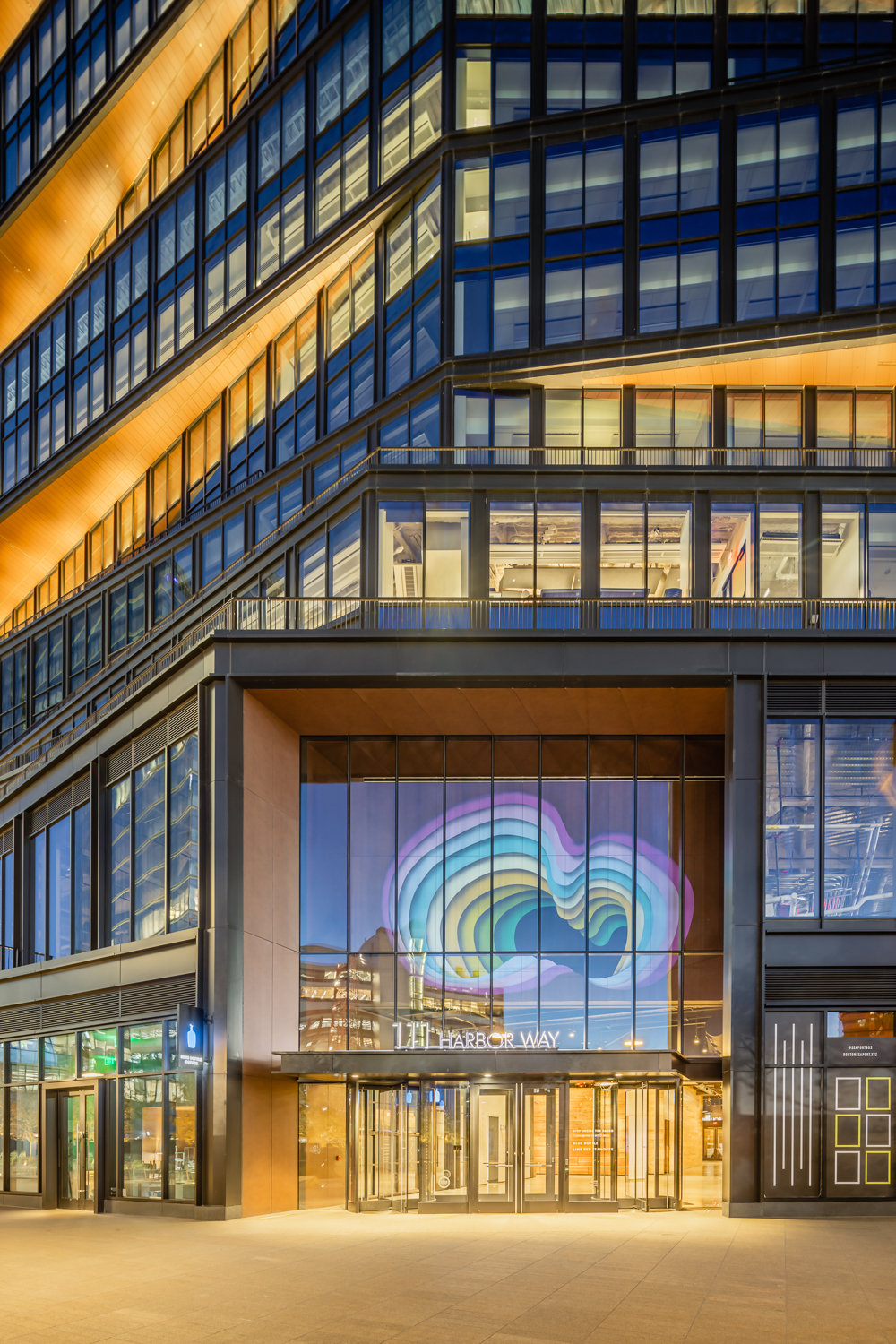 ©Raj Das
Surfaces fortified with Lumiflon FEVE resin technology are protected from elemental deterrents that typically result in coatings system degradation. The hyper-durability and weatherability offered in FEVE-based coatings contribute to reduced life cycle costs, as the Lumiflon-enhanced coatings systems' structural integrity can withstand constant exposure, UV radiation, salt, and water for decades.
Photography ©Raj Das