Dattner Architects and WXY Architecture + Urban Design teamed up to design New York City's Manhattan Districts 1/2/5 Garage and Spring Street Salt Shed. The two buildings are the first leed-certified New York City Department of Sanitation facilities, nominated for AIA COTE's Top Ten Green Projects in 2017.

The architects explain, "The Garage and Salt Shed celebrate the role of civic infrastructure by integrating architectural design with sustainability and a sensitivity to the urban context. The building is wrapped in a custom perforated double-skin facade that reduces solar gain while allowing daylight and views in personnel areas."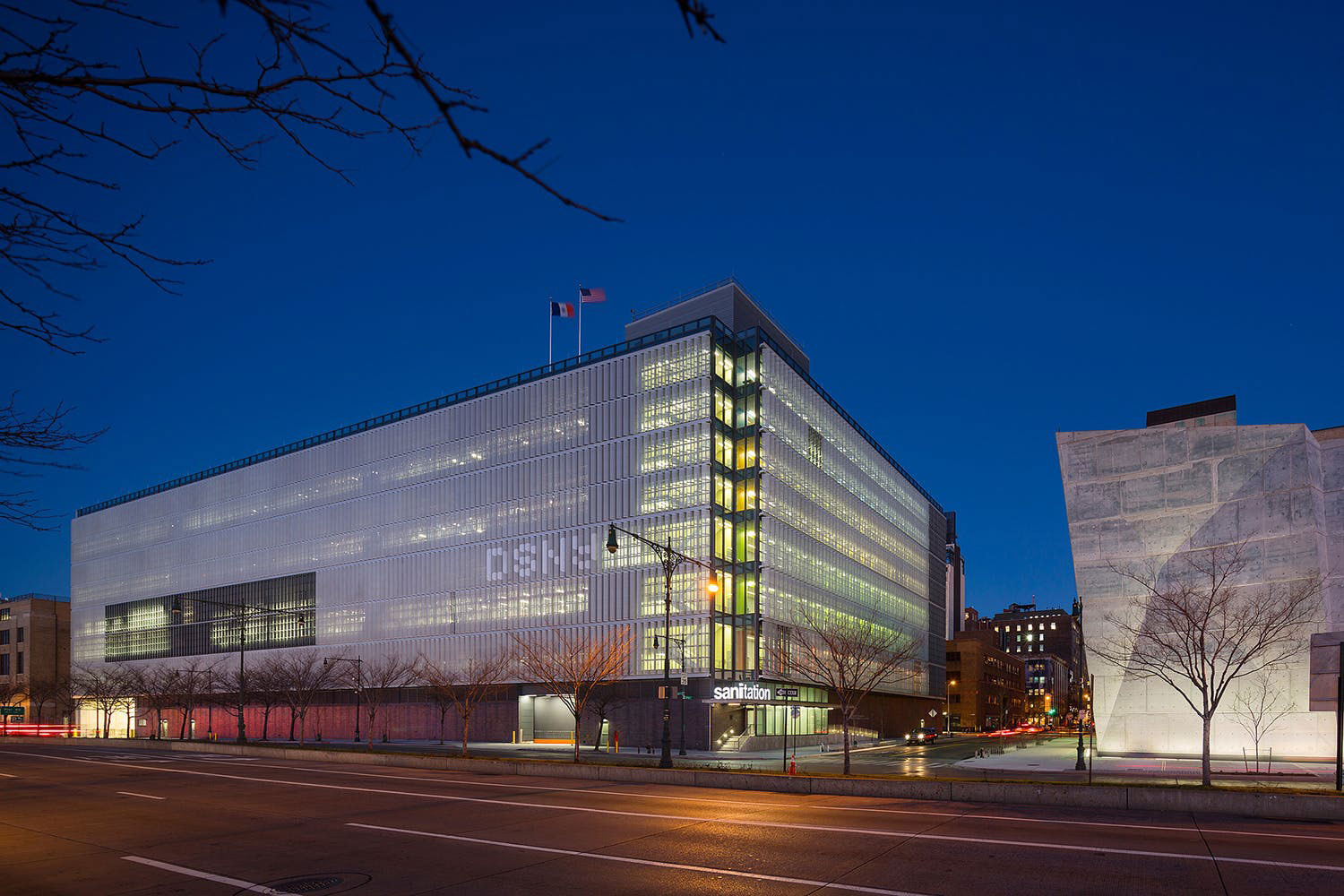 Photo: Albert Vecerka/Esto.

The architects further describe the building as a source of local pride, serving the community's 300,000 residents and providing service such as winter snow clearing, a vital resource in the Northeast. The new facilities provide space for sanitation vehicles, office space for personnel, training, lunch and locker rooms.

The 2,600 custom perforated aluminum solar fins, "float" off the building masonry base and reduce the building's solar heat. The louvers were protected with IFS Coatings' IFS 500 FP, a Lumiflon-enriched product.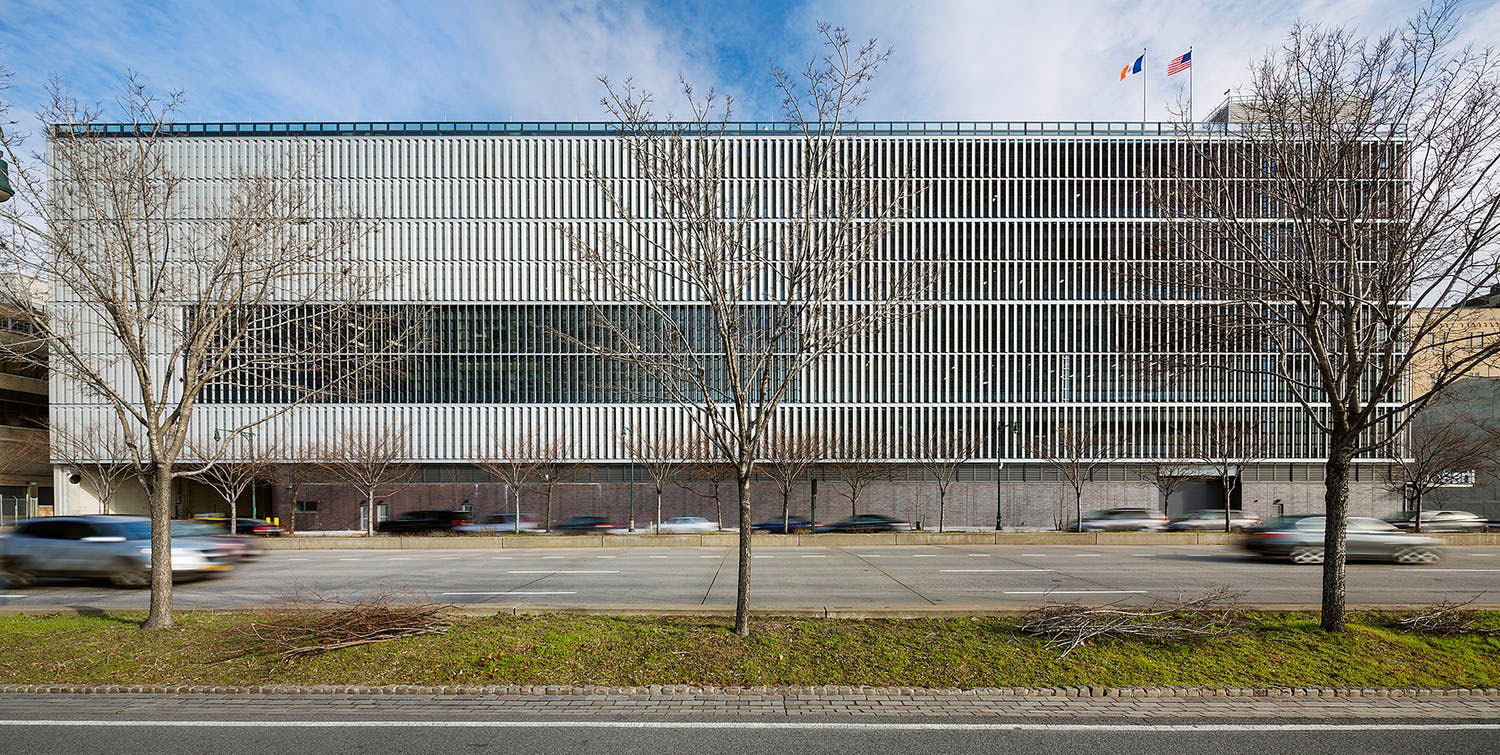 Photo: Albert Vecerka/Esto.

Coatings with Lumiflon FEVE resin technology offer benefits that many other coatings do not. The fluoropolymer provides exceptional color and gloss retention and unmatched weatherability, which helps prevent against coating degradation. FEVE-based coatings also help reduce lifecycle costs, as their hyper-durability allow a coating to resist degradation in the face of UV radiation, salt, and water for decades.

The building contains impressive sustainable attributes like the 1.5 acre green roof which serves as a roof membrane, retains storm water, promotes thermal performance, features biodiverse native species and as the architects describe, "softens the view from the surrounding buildings." The project pushes the boundaries for municipal design.

IFS Coatings; Gainesville, TX, is a manufacturer of various thermosetting powder coatings. IFS has over 55,000 colors in their database, with over 300 stock colors, including the full RAL color range. Along with custom manufacturing for customers specifications, ifs coatings are available internationally from large to small batch orders.