Renowned specialty store Neiman Marcus is known for their contemporary retail designs. One of their more iconic outlets is the storefront at the Roosevelt Field Mall in Garden City, New York. The exterior features a captivating three-dimensional façade in a variety of neutral colors. Designed by Elkus Manfredi Architects, the exterior utilizes 2,300 ALPOLIC FR metal composite panels.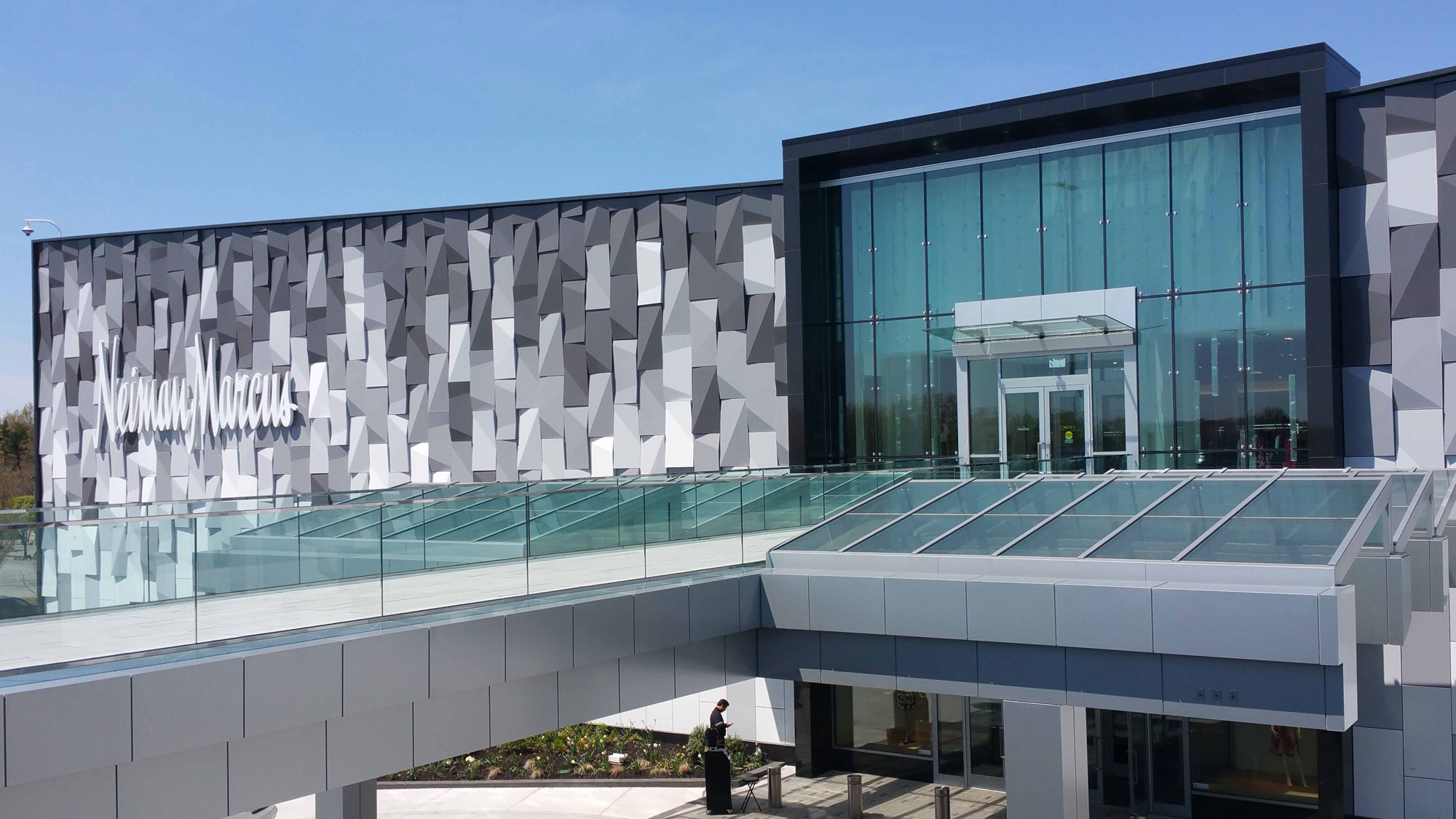 Aurora Contractors served as the project's General Contractors and were responsible for the construction of the over 105,000 square-foot building. As Neiman Marcus' only Long Island store, the design for this façade is meant to intrigue passersby. As Aurora Contractors describe, "Each Neiman Marcus store is designed to avoid the cookie cutter look of many other department stores and the Roosevelt Field location was no exception."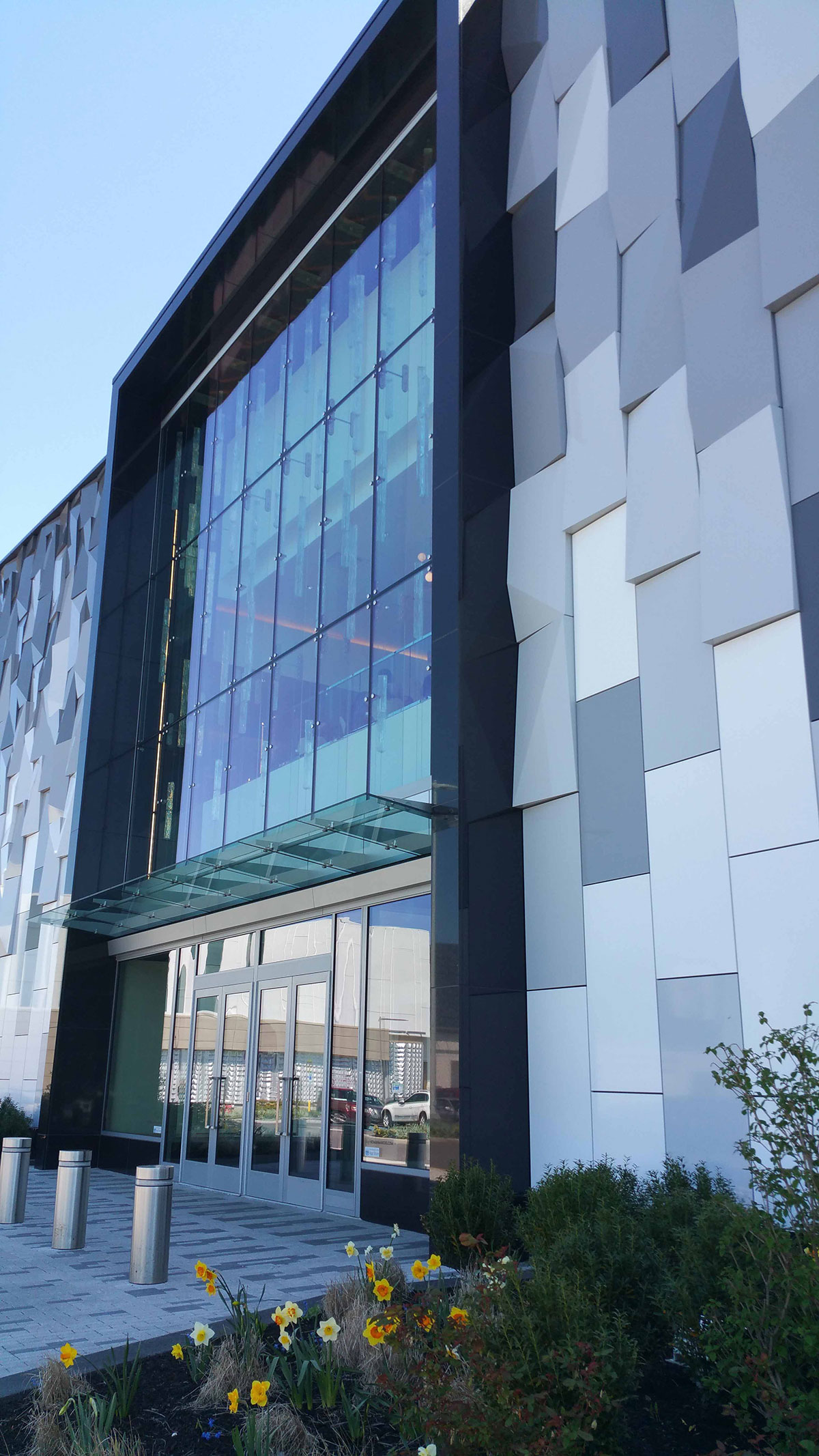 The panels were a challenge to fabricate, Kenneth J. Herman Inc. developed a custom attachment system that allowed for the creation of the extraordinary 3D design. The design, as editors at Fashion Network describe, "…is meant to represent the retailer's butterfly wings symbol."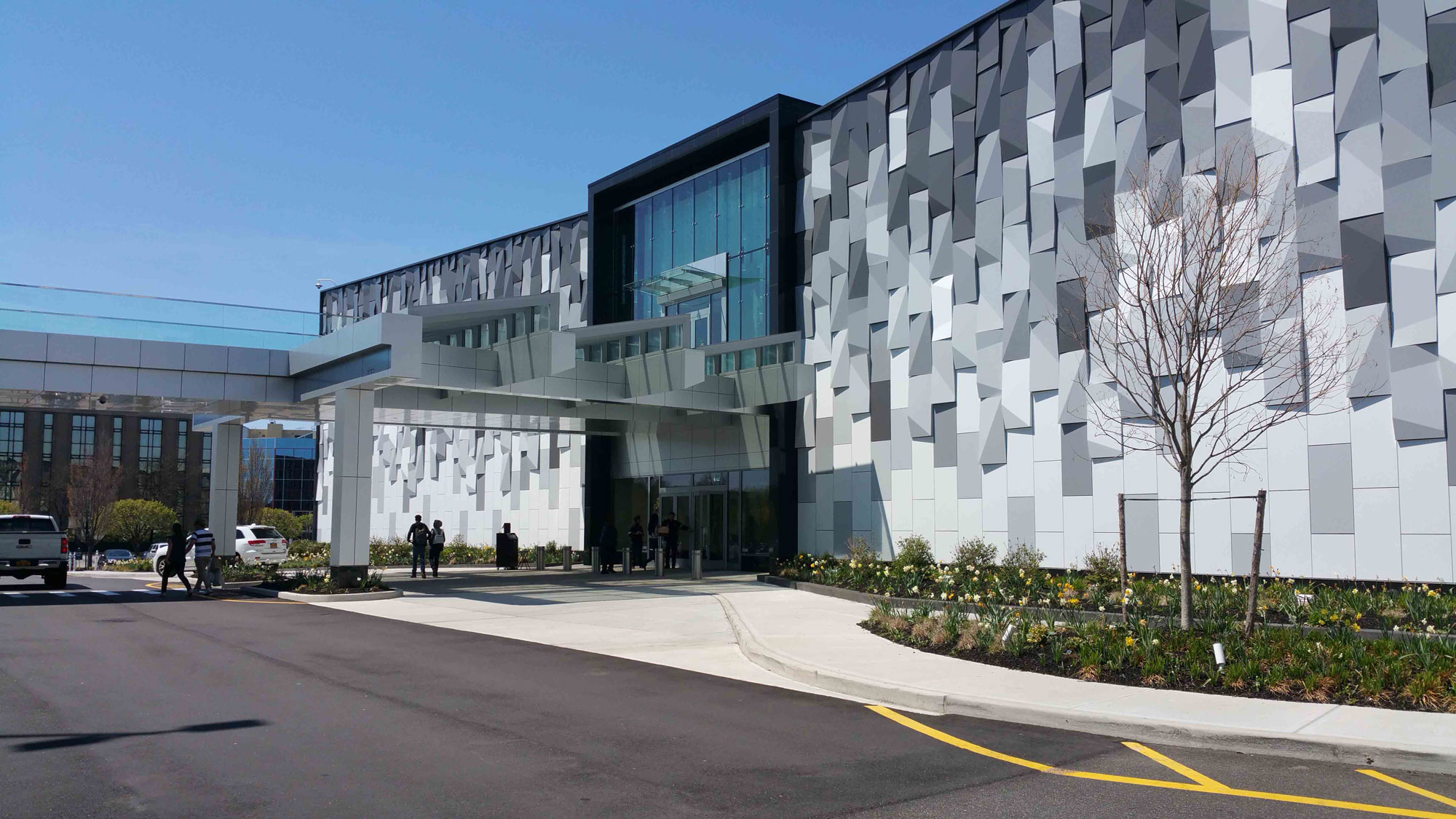 The 45,000 square-feet of aluminum composite panels, in six alpolic finishes, feature a Valfron high-gloss coil-coated paint finish. This finish, employed with LUMIFLON FEVE resin technology, ensures unparalleled color and gloss retention. The FEVE fluoropolymer resin creates a coating system that is hyper-durable and long-lasting in the face of UV radiation and other elemental deterrents without sacrificing a polished appearance.

With such a contemporary exterior, the architects designed the interior with equal vigor. With the latest in modernized retail amenities, the luxury boutique features a ChargeItSpot kiosk, MemoMi Memory Mirrors for 360-degree outfit comparisons and specialty preloaded iPhone accessed look books to purchase items not available in stores. The store is meant to build excitement about the brand's highly anticipated Manhattan location which is a multi-story anchor location at Hudson Yards.

Photography © W&W Glass, Inc.