Facebook's Spring District development is its most significant presence outside its Menlo Park, California, headquarters. The Seattle location houses 7,000 employees in a state-of-the-art facility worthy of the social media empire. In addition, the over one million square foot development features one particular property, a 400,000 square foot building formerly the REI Co-op headquarters.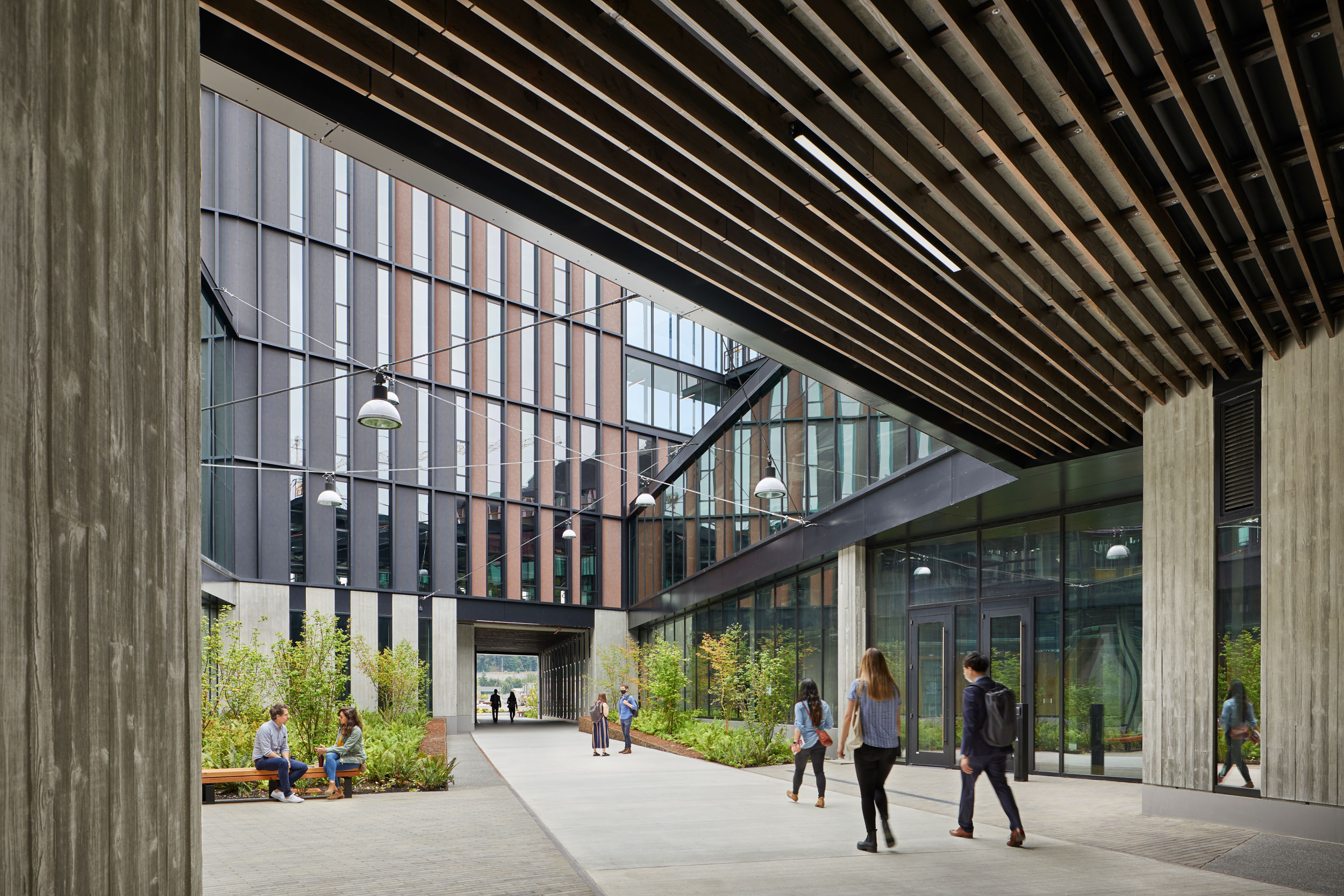 ©Photography Benjamin Benschneider

The Spring District embodies natural architecture, creating a harmonious relationship between the two. Designed by NBBJ, the project features an abundance of walkways and automatic doors to blur the lines between indoor and outdoor spaces. Large windows allow a consistent influx of natural light, while reflective cladding materials create a beautiful juxtaposition.



©Photography Benjamin Benschneider

The designers and manufacturers at Pure + Freeform describe, "We helped contextualize the façade by designing and fabricating a custom tight-profile Shark Tooth Corrugation in two additional custom finishes, Washington steel and Twilight Bronze. The materials, originally designed for REI, simultaneously signify the ethos of the storied, rugged brand while also referencing their creativity and nonconformity. Additionally, the project helps further Facebook's Spring District mini-empire with an additional 400,000 square feet of office space, designed to meet leed standards."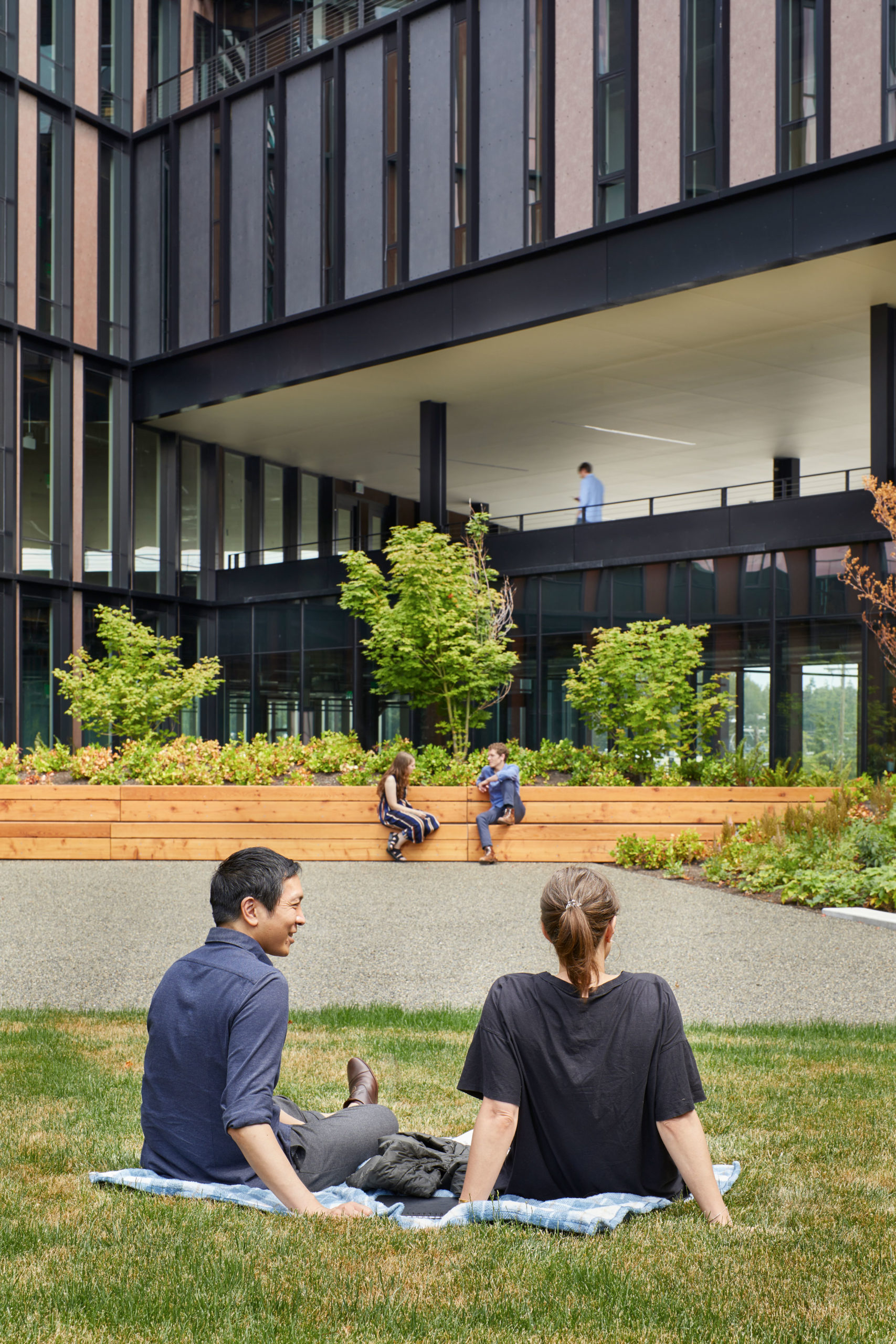 ©Photography Benjamin Benschneider

The pure + freeform panels are enriched with Lumiflon FEVE resin technology. Coatings with Lumiflon FEVE resin technology offer benefits that many other coatings do not. The fluoropolymer provides unmatched weatherability, which helps prevent coating degradation. FEVE-based coatings also help reduce lifecycle costs, as their hyper-durability allows a coating to resist degradation in the face of UV radiation, salt, and water for decades.

Photography courtesy of ©Benjamin Benschneider Photography