Two Centre Square is one of two architectural components of a development bringing mixed-use spaces to Middlesbrough. Owned by developers Ashall Property and designed by Seymour Architects, the three-story office building adorns a stunningly iridescent façade.

Recently nominated in the inaugural Royal Institution of Chartered Surveyors (RICS) Social Impact Awards for the Best commercial Workplace Award, it recognized the project's "positive and transformational contribution to society." Working closely with the Chartered Engineers at Clark Degnan, the project achieved BREEAM Excellent certification and an EPC A rating.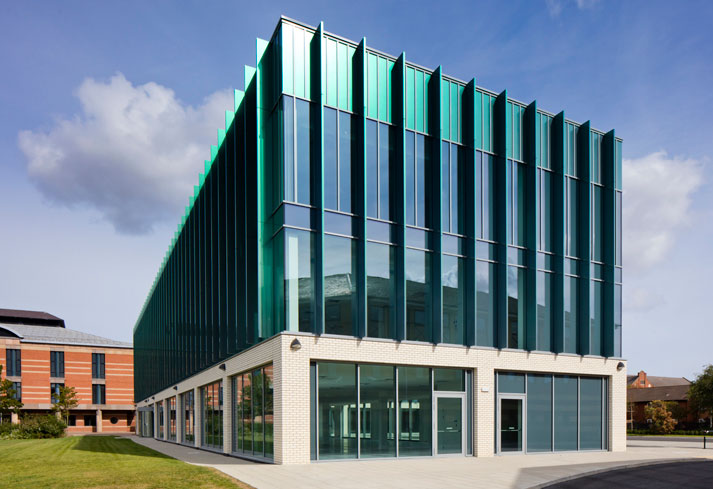 Photo ©Seymour Architects

Not dissimilarly designed from its counterpart, One Centre Square, the project sits on a base of white brick and glass that supports the two upper stories. Characterized by its colorful fins extending from the curtain wall mullions, the remaining portion of the façade changes color when viewed at different angles.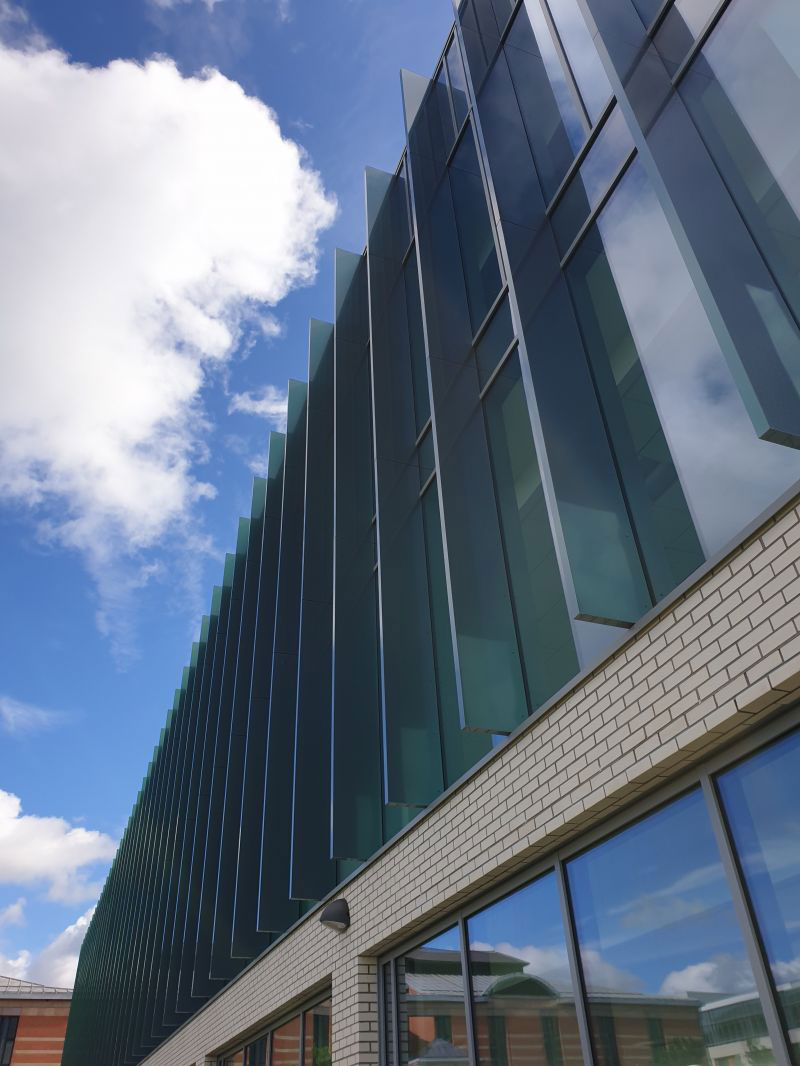 Photo ©Clark Degnan

The architects describe, "The fins are formed in a cladding material that embodies two iridescent color pigments so that as the material is viewed from different angles, it changes color. As a result, both the plinth and the finned curtain walling form an uninterrupted wrap enveloping the whole building." The colors ranging from blue to green hues are composed of ALUCOBOND® A2 in the manufacturer's Amazon spectra finish.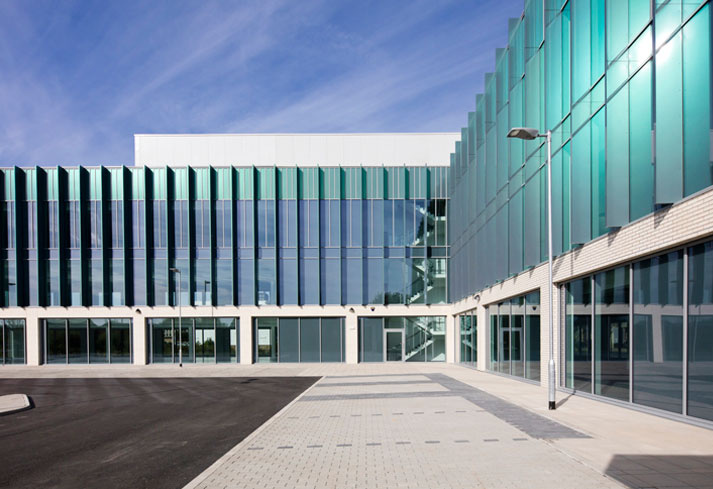 Photo ©Seymour Architects

alucobond® Spectra panels feature a Lumiflon FEVE fluoropolymer resin topcoat. The lower VOC topcoat allows for unparalleled gloss and color retention and prevents chalking and fading. The color's brightness can be attributed to Lumiflon FEVE resin. Additionally, using a high-performance fluoropolymer topcoat will protect against elemental deterrents that contribute to degradation.

photography © Ashall Property [Featured Image], Seymour Architects, Clark Degnan