Brick and mortar design is more competitive now than ever as retailers compete with a heavily successful online marketplace. Therefore, storefronts have the extraordinary task of enticing passersby and breathing new life into walkable retail design. In an age of failing retail stores, Manhattan's Billionaires' Row is flourishing. The newest addition to the luxury stretch is the Amaffi US Flagship store.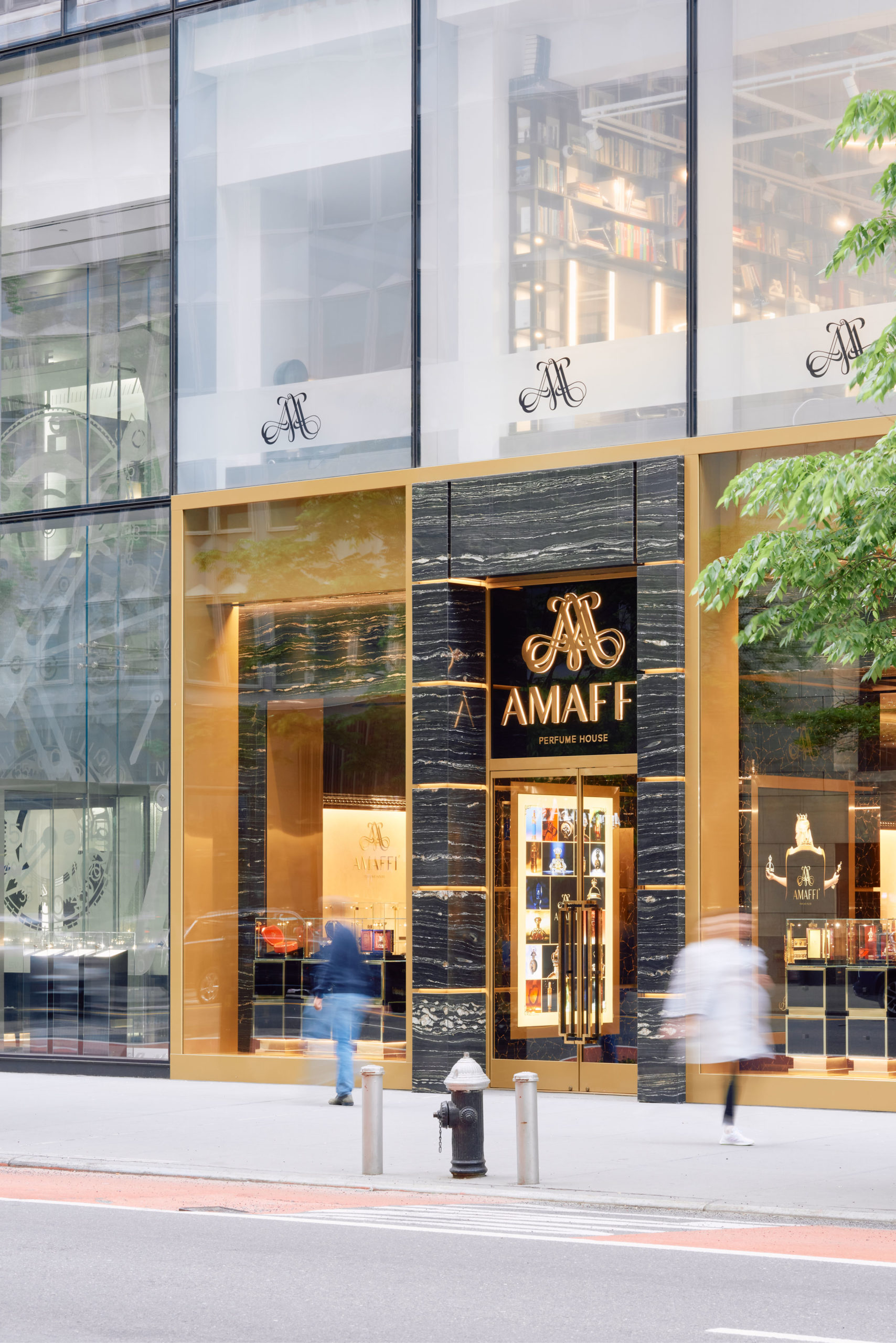 ©Reed Photographic

In the indulgent perfume house's US debut, the New York City store fits the brand's philosophy, "We are Amaffi. We are here to set the bar high." As the project's architects TPG Architecture describe the storefront draws inspiration, "…from art Deco, Monaco inspired designs, and Neoclassical styles, TPG and Amaffi created an exclusive and luxurious design for the boutique, adapted from previous store locations in London and Moscow."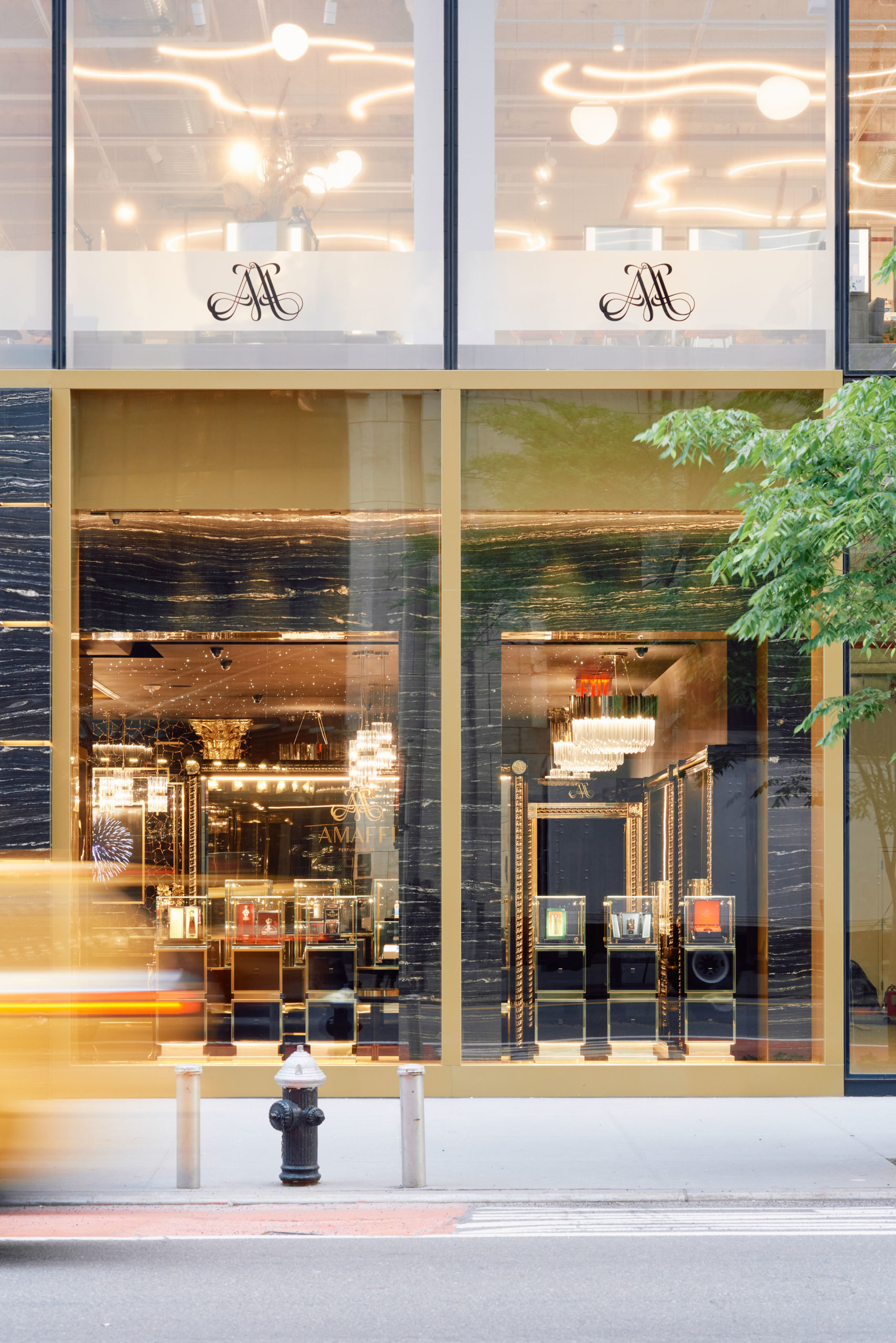 ©Reed Photographic

The architects further describe, "Some of the storefront's attention-worthy features are the gold metal-clad entry doors, the side display windows, and the warm glow of the accent lighting at the seams of the black quartzite." The stunning exterior features custom brass aluminum cladding by Pure + Freeform in the finish, Relic. Relic utilizes technology to incorporate flecks of gold and aged brass to create an elegant solution. The project is contributing to leed certification, is VOC free, Red List free, 100% Recyclable, and made from 20% recycled content.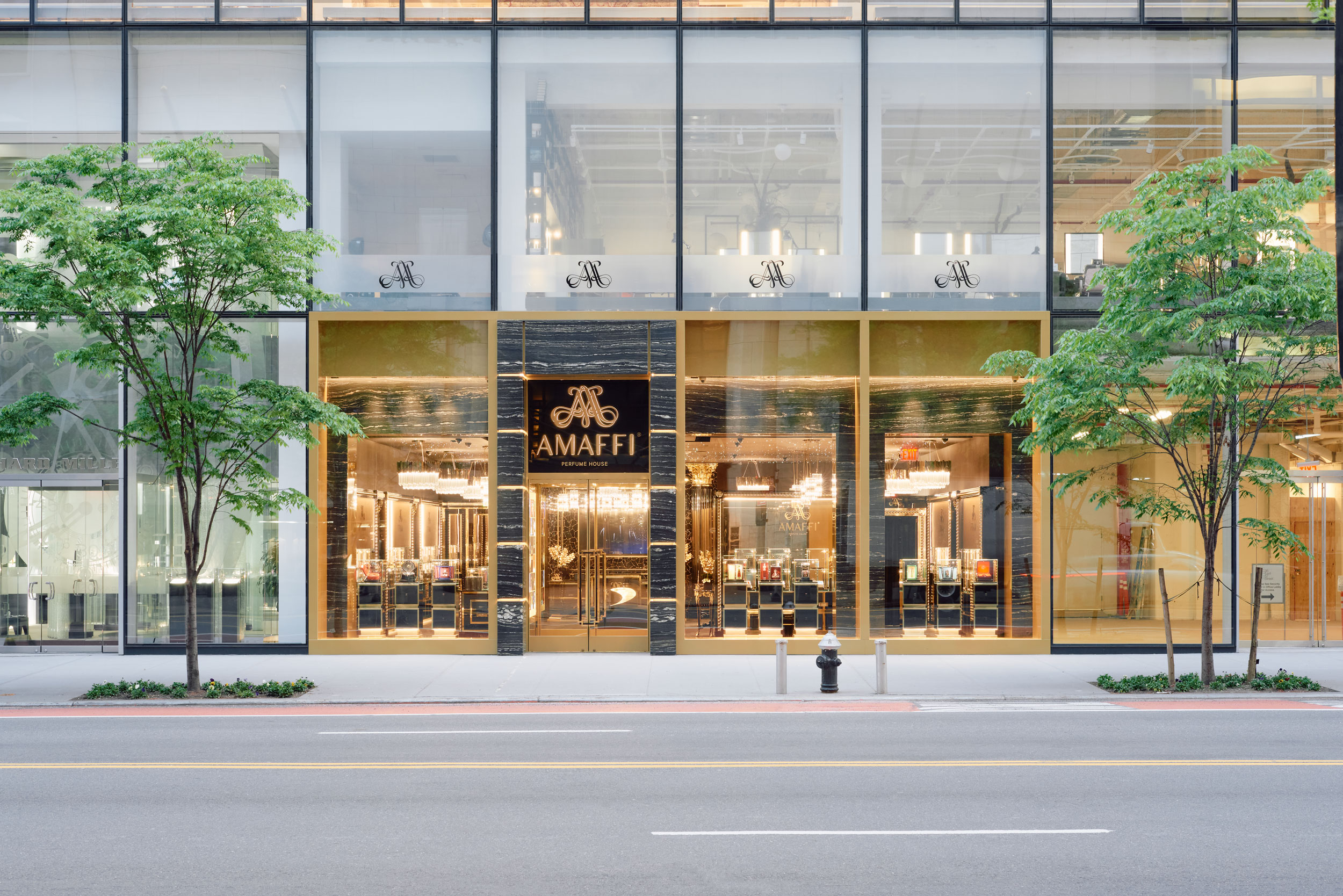 ©Reed Photographic

The panels are enriched with Lumiflon FEVE resin technology. Coatings with Lumiflon FEVE resin technology offer benefits that many other coatings do not. The fluoropolymer provides unmatched weathability, which helps prevent against coating degradation. FEVE-based coatings also help reduce lifecycle costs, as their hyper-durability allows a coating to resist degradation in the face of UV radiation, salt, and water for decades.

Photography courtesy of ©Reed Photographic