The headquarters for French housing association Office 64 de l'Habitat in Bayonne is both a modern and literal interpretation of green design. Patrick Arotcharen Architecte describes, "It is both discrete and significant, re-interpreting the codes of public architecture." The building utilizes a plethora of materials to achieve its stunning design including glass, timber, concrete, and iridescent aluminum composite panels.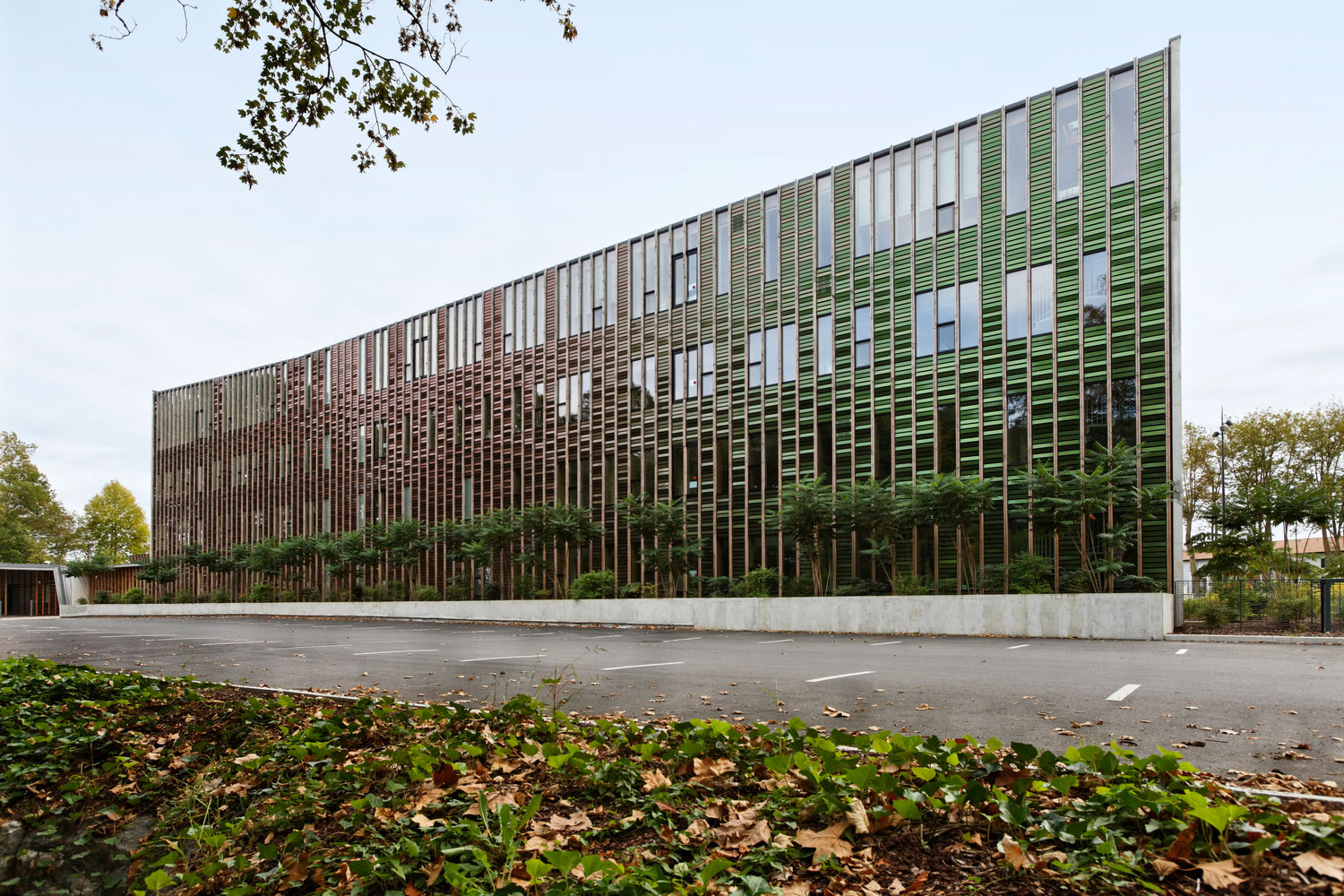 Photography ©Vincent Monthiers

The headquarters was constructed with maximum energy efficiency utilizing an effect often seen in the construction of green houses. The building uses internalized heat for the winter and a functional louver system that creates a breathable interior in the summer. Designed to absorb and direct light, the exterior limits temperature fluctuations on the interior. The architects further describe, "A double flux ventilation system supports this diffusion/evacuation of heat according to season whereas the concrete structure, externally insulated, offers excellent thermal inertia."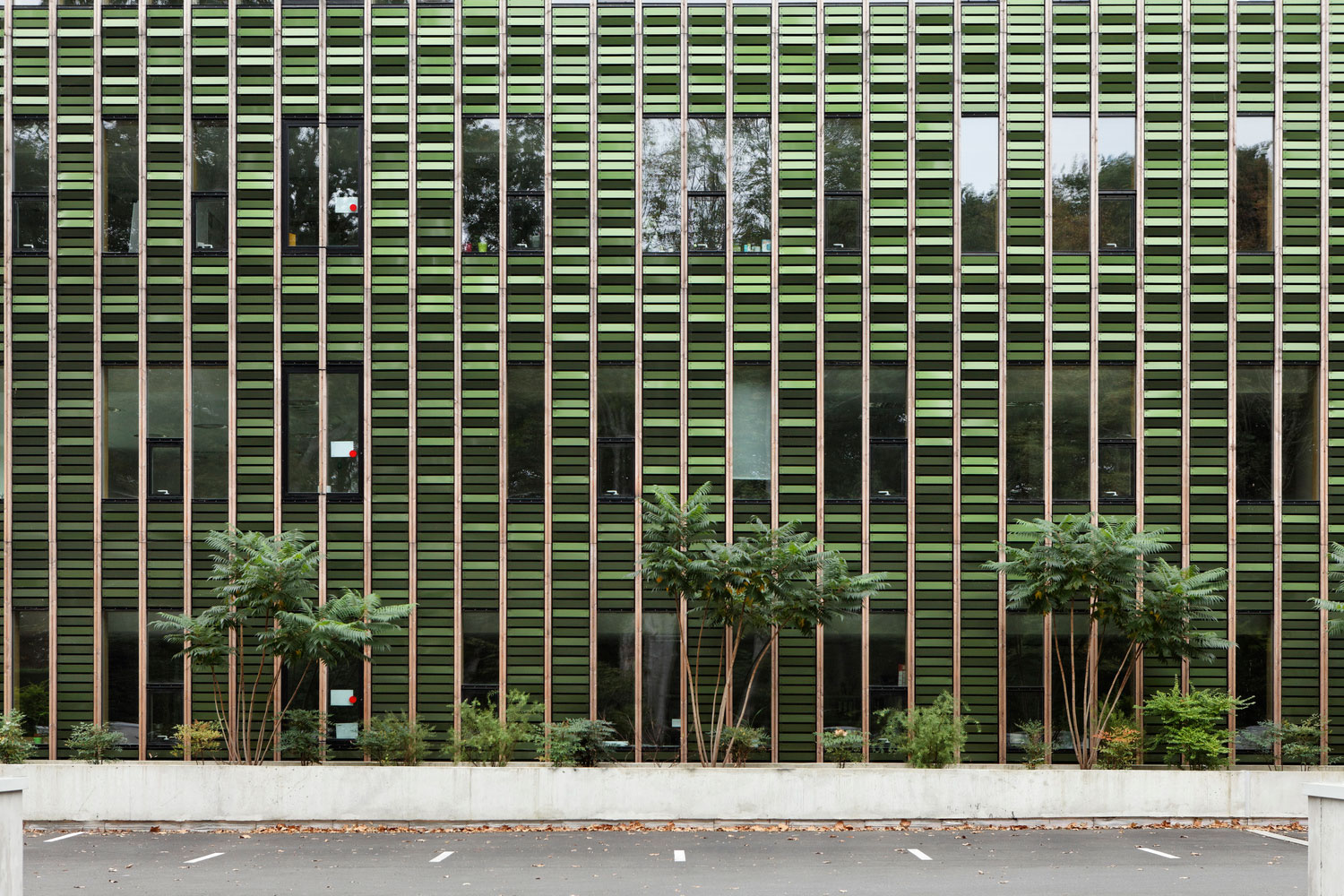 Photography ©Vincent Monthiers

A green roofing system serves various functions from insulation to rainwater collection, each element, purposeful in its design. To complement the green components of the design, the architects chose a lustrous façade material. The alucobond® panels, in an Autumn spectra finish, have the appearance of changing leaves, varying in hues of red and green based on focal viewpoint and natural light penetration.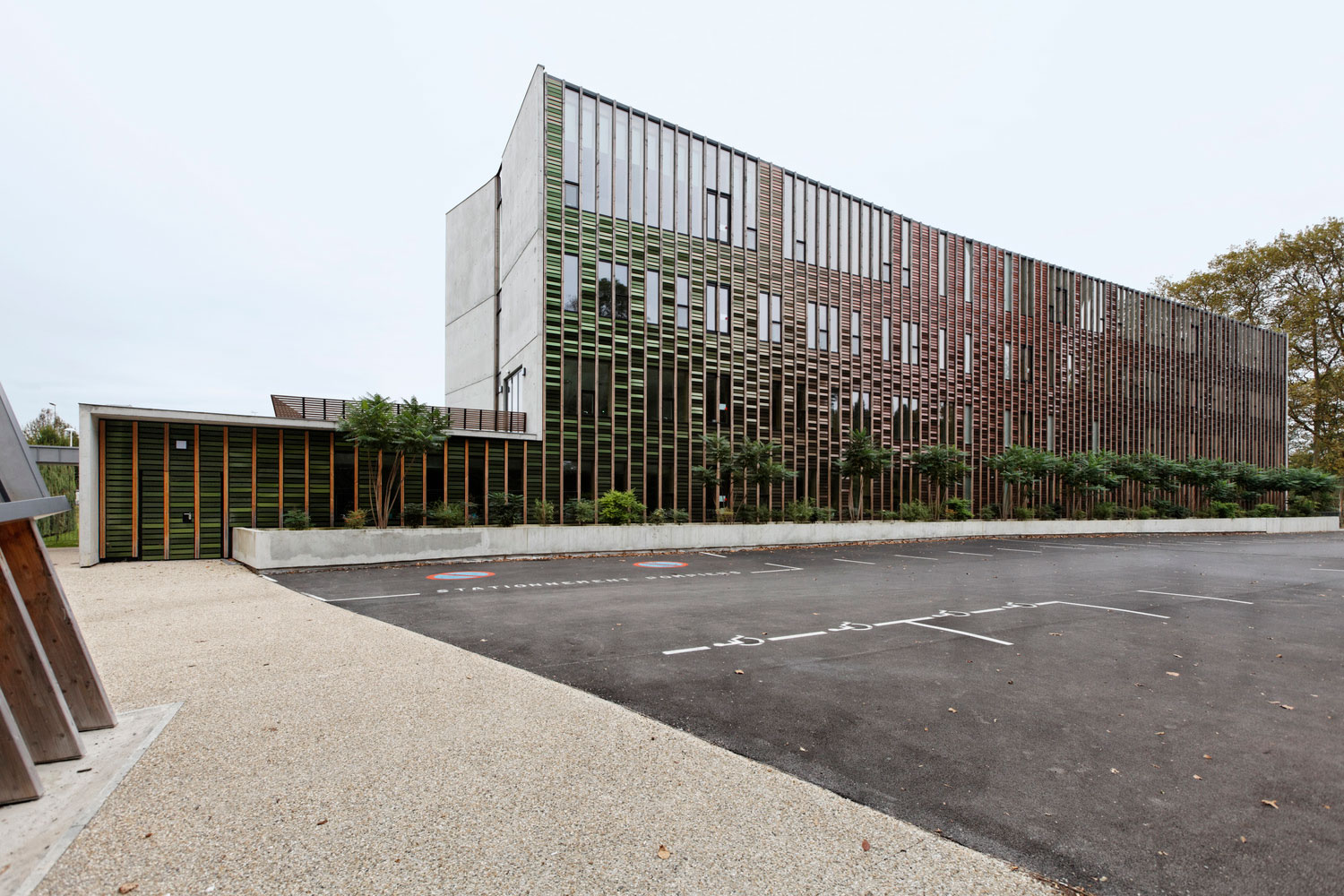 Photography ©Vincent Monthiers

The shifting hues are due to a high-performance coating system that was finished with a Lumiflon-based topcoat. When applied to an architectural surface, coatings that utilize Lumiflon FEVE resin technology protect the structure from UV radiation, salt, water, and other elemental deterrents that contribute to coating degradation. The coatings also contain color and gloss retention properties, which helps prevent fading and chalking. Because of the benefits offered by Lumiflon-based coatings, the need to recoat a surface frequently is eliminated, which ultimately helps reduce lifespan costs.

information courtesy of ALUCOBOND® and Patrick Arotcharen Architecte
photography ©Vincent Monthiers, Architectural Photographer