A large expansion to the now former New Balance Headquarters at Brighton Landing was completed in 2015. Designed by Righter Group, the expansion included a renovation to the existing parking structure and the addition of a colorful design. The designers describe, "In addition, the exterior façade received a colorful new makeover by adding a rainbow of colorful accent steel panels."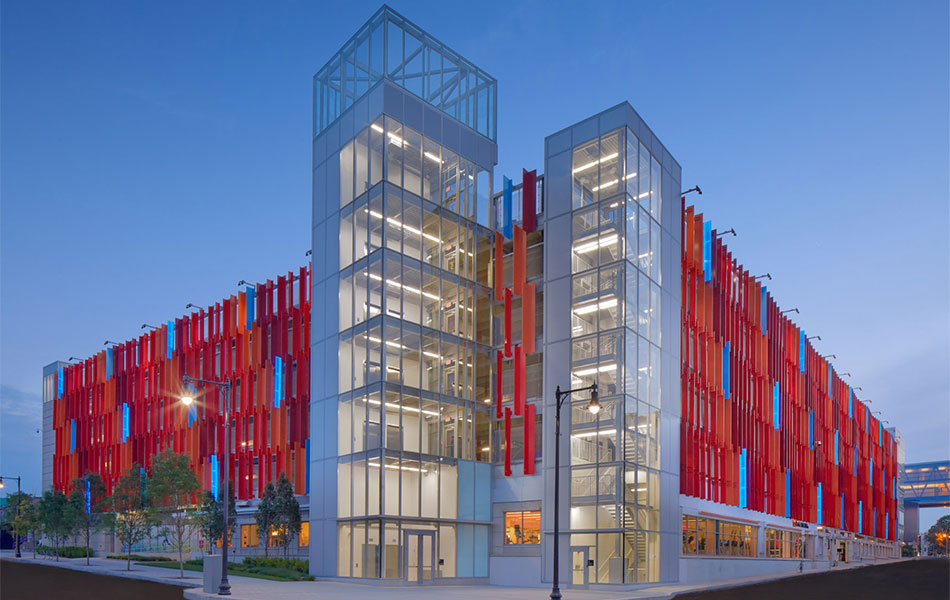 Photograph ©Righter Group Inc.

The architects worked closely with the coating's experts at Tnemec Company for recommendations on a long-lasting resistant coating's system technology. The architects further explain, "Based on the color selections it was evident right up front that long-term color retention was going to be a critical item on this project. Most deep or primary colors like the ones selected for this project will lose gloss and fade with traditional finishes under UV exposure." To meet the coating requirements, Tnemec Company specified their high-performance fluoropolymer system, Fluoronar Series 1070, 1071 and 1072.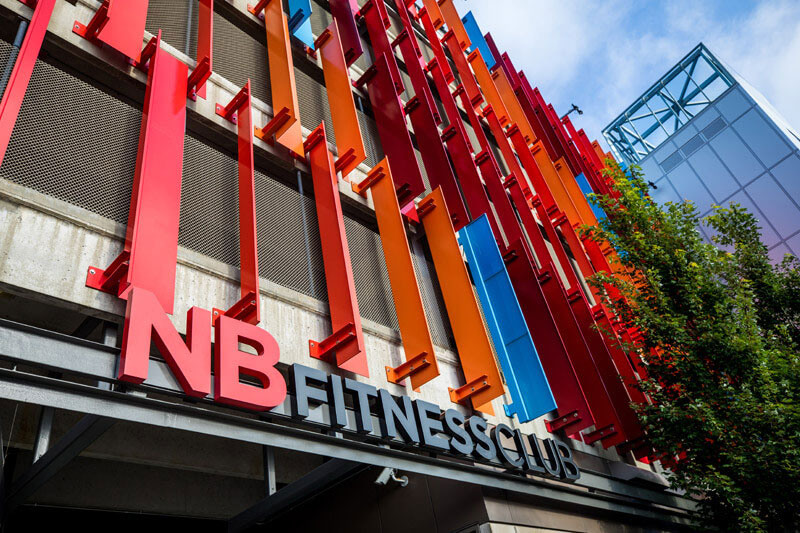 Photograph ©Boston Landing Development

To achieve a high gloss appearance, a 3-coat shop-applied system was utilized. The system featured a prime coat of Series 394 PerimePrime for corrosion resistance, an intermediate coat of Series 161HS Epoxoline followed by the Series 1071 Fluoronar.

Once used as the New Balance World Headquarters, the site was recently sold for $72 million.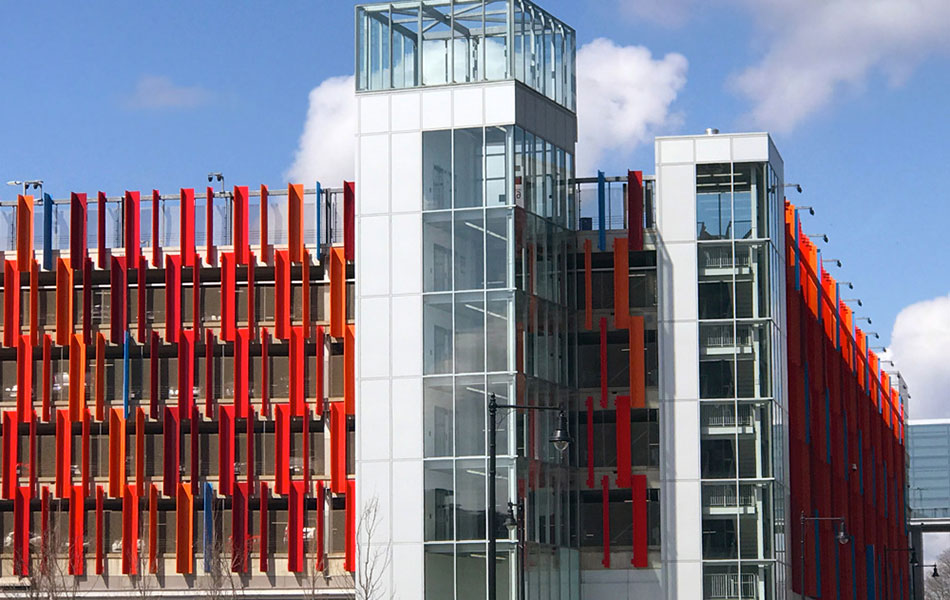 Photograph ©Righter Group Inc.

The team's premier Fluoronar coating system contains Lumiflon FEVE resin technology, which allows the coating to remain intact for an extended period of time, eliminating the need to recoat. The fluoropolymer protects the building from UV radiation and other environmental deterrents that contribute to coating degradation. Fluoronar, with Lumiflon FEVE resin's hyper-durable nature, provides the exterior steel façade with a long-lasting, high performance coating system.

photography ©Righter Group Inc. and Boston Landing Development