When provided with the opportunity to renovate Northridge Local Schools in Ohio, Superintendent David Jackson could see the potential to develop an iconic landmark that would stand out in the community. The end result was a unique iceberg-like structure serving as the building's centerpiece, a suitable design for the home of the polar bears, the school's mascot. Levin Porter Architects took up the project, where CEO Mark Wiseman recalled, "I kinda have a crazy idea…what do you think if we stick a giant iceberg at the front?"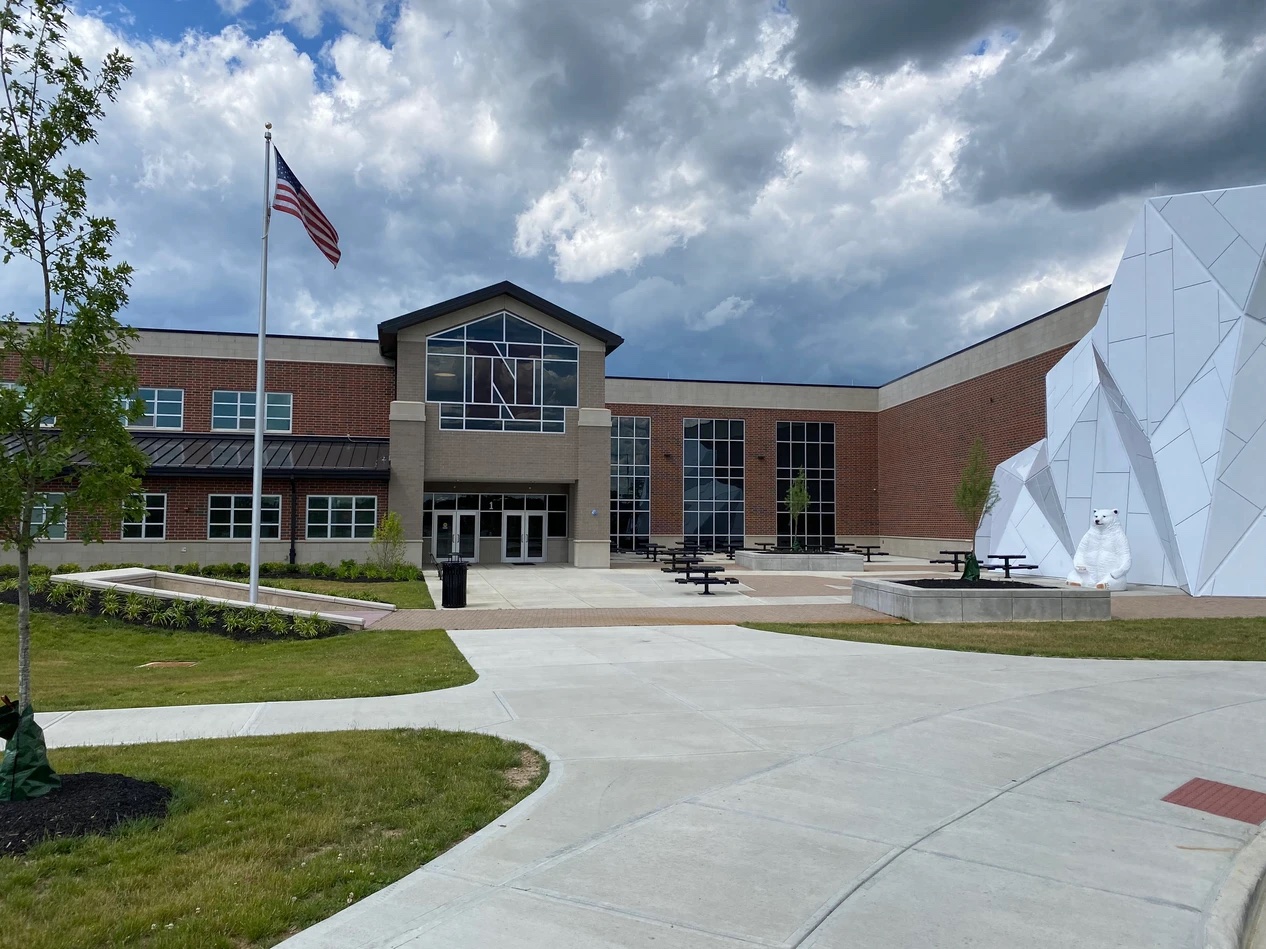 Though he expected push back against the iceberg, its conception was rooted in the fact that Jackson sought a design that would attract attention. He said, "I wanted to create a talking point, something that makes it a destination."

Architects at Levin Porter decided to use MCM for the project, utilizing 4000 square-feet of 4mm alpolic® /PE in custom SIW white. The decision to use ALPOLIC® MCM was influenced by the FEVE-based coating systems the panels employ.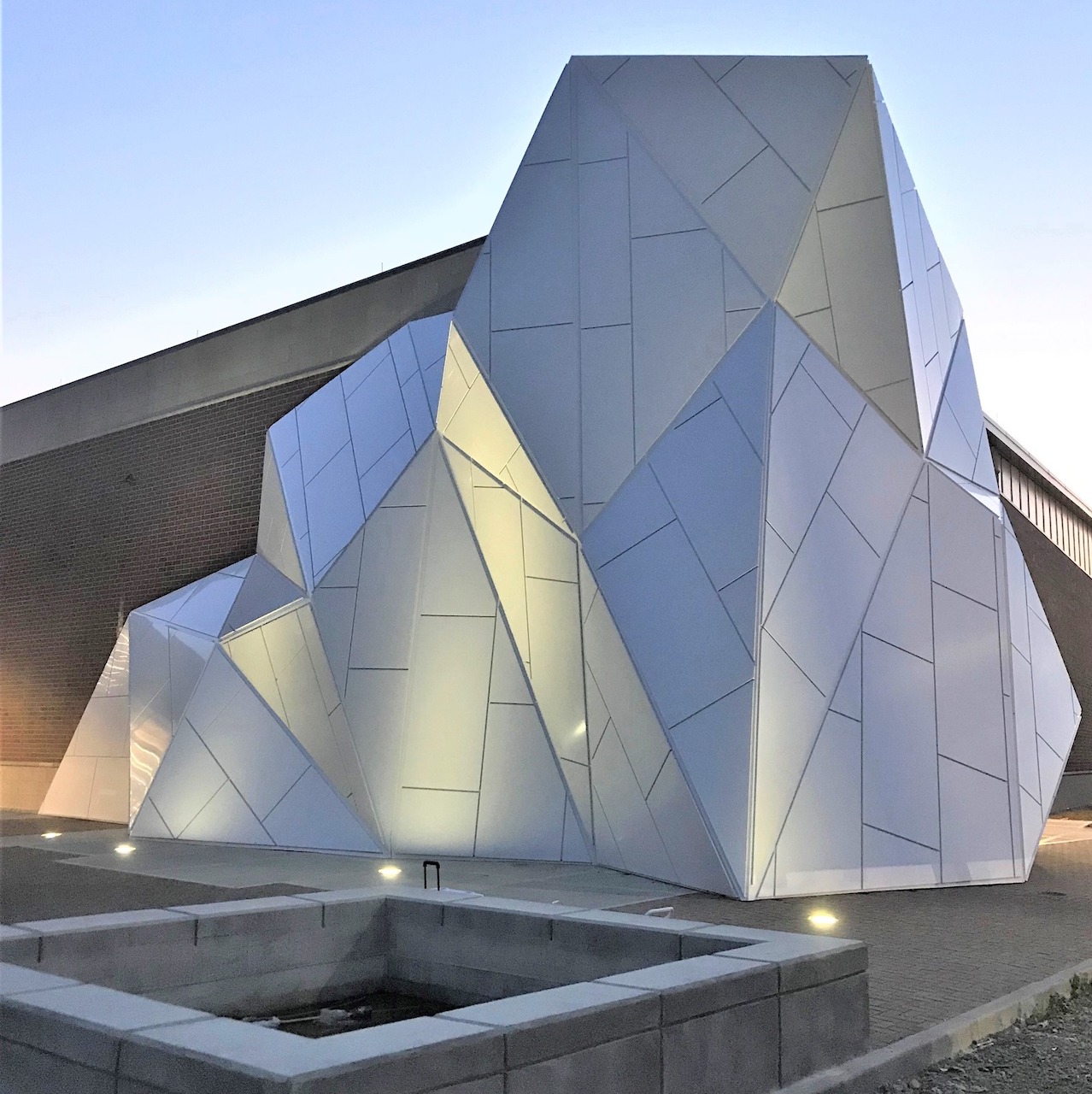 "With that shiny reflective finish, the sunlight would naturally colorize and create greater dimensionality."
The panels, which were used to mold several different faceted shapes, contributed to the iceberg's lustrous, iridescent appearance. Its irregular shape, when viewed at different angles, would reflect light and appear multi-colored.

"The iceberg is iridescent. It looks like ice, it's incredible," said Jackson, "The materials shimmer. I never dreamed it would take on that characteristic."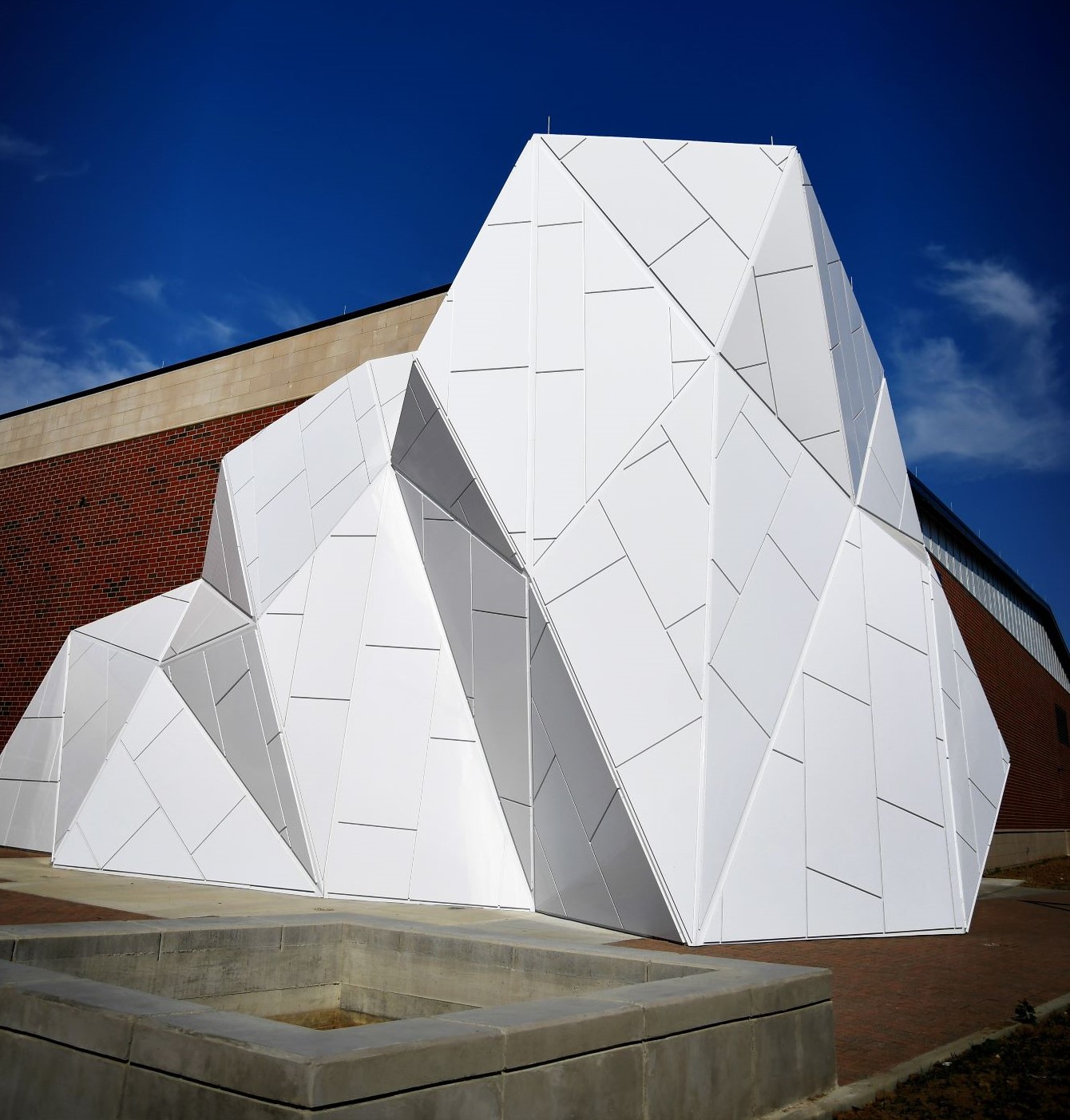 Surfaces fortified with Lumiflon FEVE Resin technology offer a plethora of benefits that other coating systems do not. Enhanced with low VOC and graffiti resistant properties, in addition to its excellent color and gloss retention capabilities, the structural integrity of a Lumiflon FEVE-based coatings system can withstand prolonged exposure to moisture, UV radiation, and other deterrents that contribute to coating degradation.

Information courtesy of ALPOLIC®
Photos courtesy of Levin Porter Architects and East Coast metal Systems