"Olympia," a 26-story mixed-use development has joined the nyc Cityscape, next to the Brooklyn Bridge in Dumbo. Designed by Hill West Architects, the tower boasts a dramatic, eye-catching facade, manifesting in the form of a curved, sail-like shape.

Juxtaposed against neighboring structures of brick and mortar, "Olympia" stands above the span of industrial factories and low-rises, serving as a visual statement piece that moves away from the principle of form following function to create something that is artful, but still has function.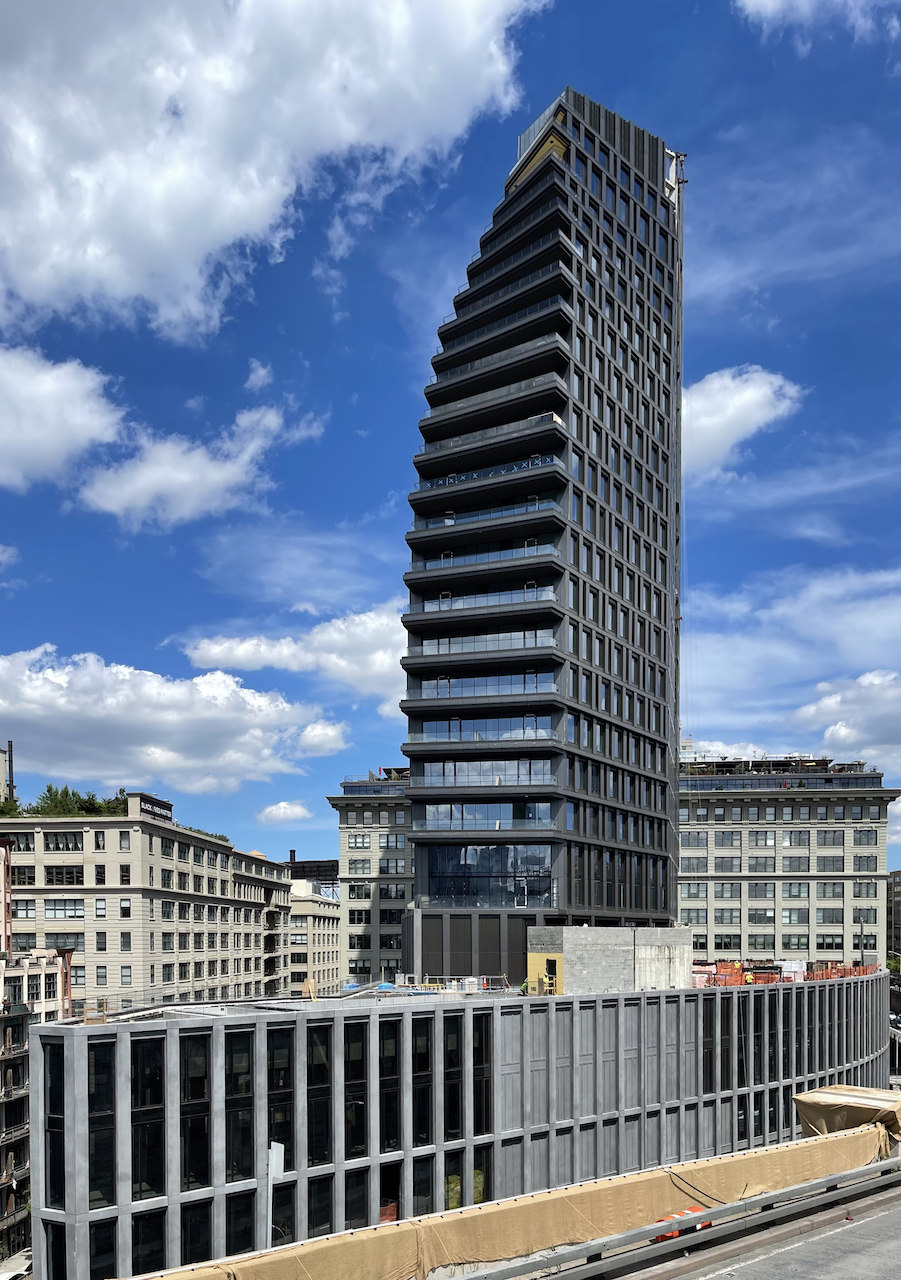 Photography ©Michael Young

Residents of "Olympia," are granted premier views of the Brooklyn Bridge, East River, and the Manhattan Skyline.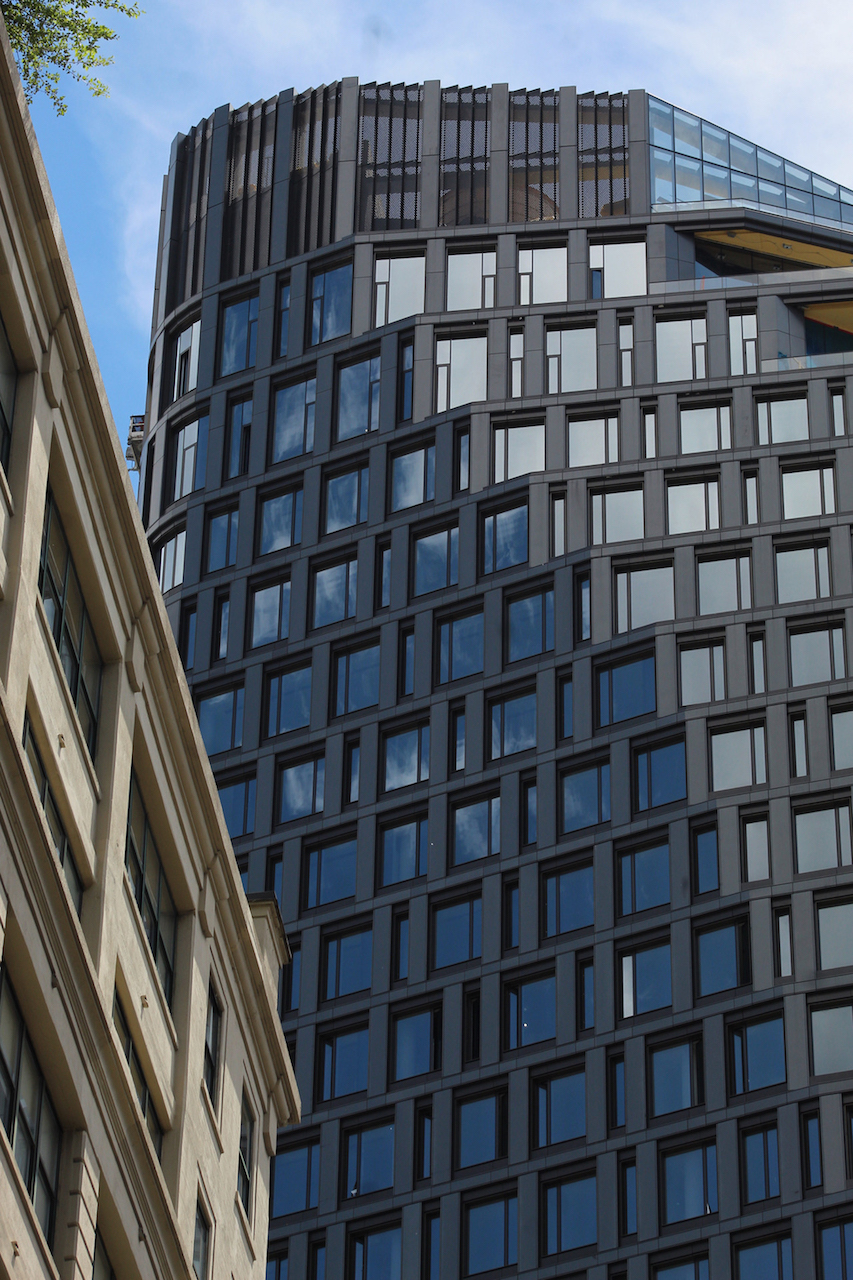 Photography ©Michael Young


The structure is a vision of glass and metal panels, catching sunlight off its mechanical crown, a sight to behold. "Olympia," a modern addition to Dumbo's rich history, took on a name that has roots in Dumbo.
The team at Hill West Architects explains, "Long before DUMBO became known as a destination for desirable and distinctive New York City living…it was a village named Olympia."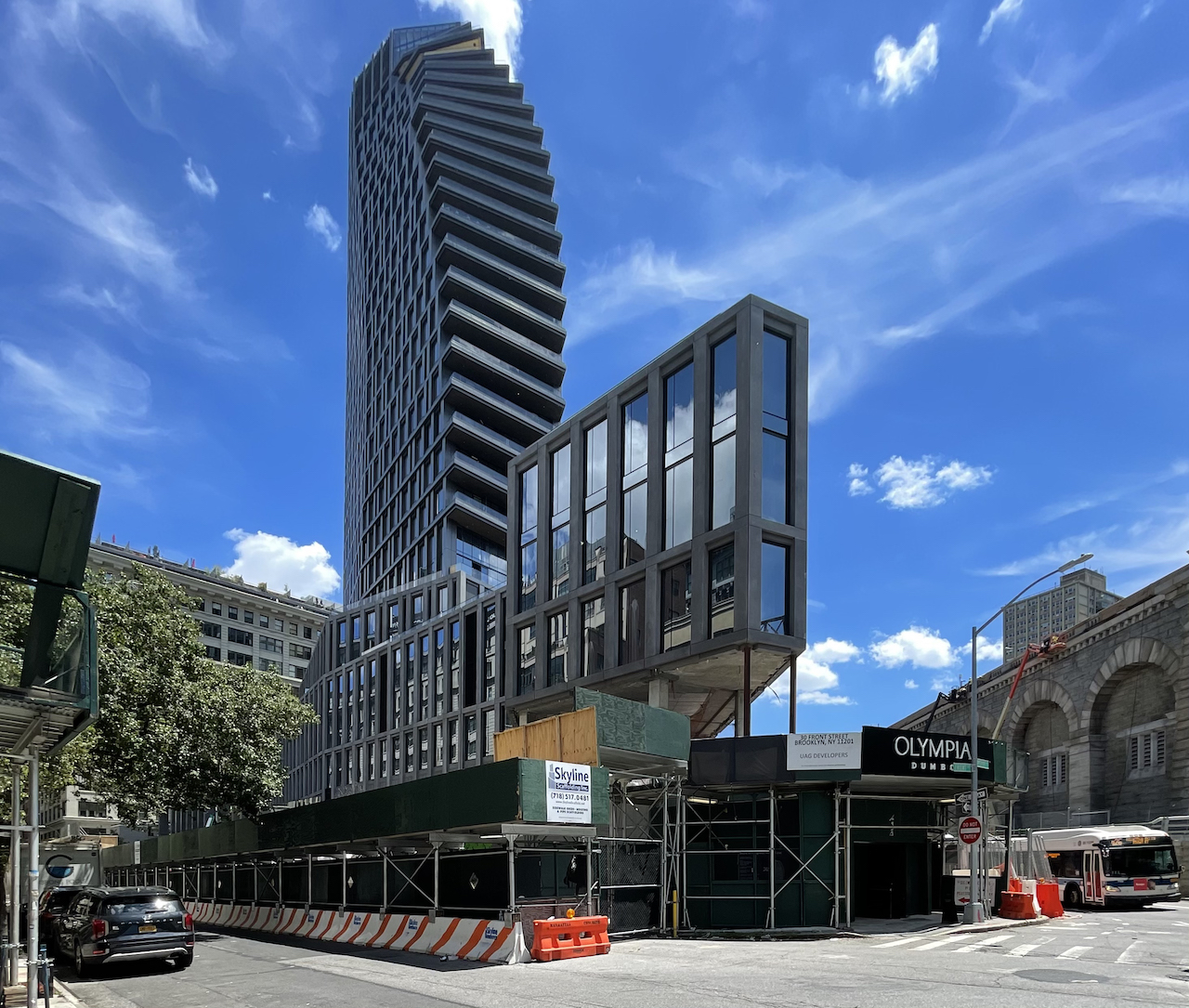 Photography ©Michael Young

For this project, architects decided to use IFS powder coatings' IFS 500FP for the exterior of the building, an FEVE-based coating. IFS 500FP employs Lumiflon FEVE resin technology, providing superior weatherability and unparalleled durability. Surfaces fortified with Lumiflon FEVE resin are able to withstand long term exposure to UV radiation, moisture, salt, and other deterrents that contribute to coatings failure, reducing lifecycle costs and allowing for a more sustainable performance.

Photography ©Michael Young