San Francisco's Hallidie building has been regarded as, "One of the most important architectural sights in San Francisco," by urban design critic John King in the San Francisco Chronicle, who goes on to mention that, "…the transparent net of glass is startling even now on a block otherwise lined with buildings clad in stone, and in its time it was revolutionary: the first glass curtain-wall in the United States, the ancestor of the towers that gleam on countless skylines."
Originally designed by Willis Polk and named after Andrew Hallidie, one of the University of California's regents, the iconic site became a historical landmark, appearing on the National Registry of Historic Places and the San Francisco Historic Landmarks and Districts in 1971.
After years of exposure to UV radiation, salt, and moisture, the famous glass curtain wall façade was in need of repair. The task required the removal, reparation, and reinstallment of approximately 735 sheet metal and railing components in addition to 513 windows.
Coating consultant Carl Bowers of Amos and Associates in Auburn, California stated, "Wendy Amos [Amos and Associates founder] worked with the design team to select a coating system that would achieve the highest level of performance in terms of color and gloss retention. Given the structure's significance as one of the world's first glass curtain wall buildings, those involved with the project wanted the longest lasting coating technology available."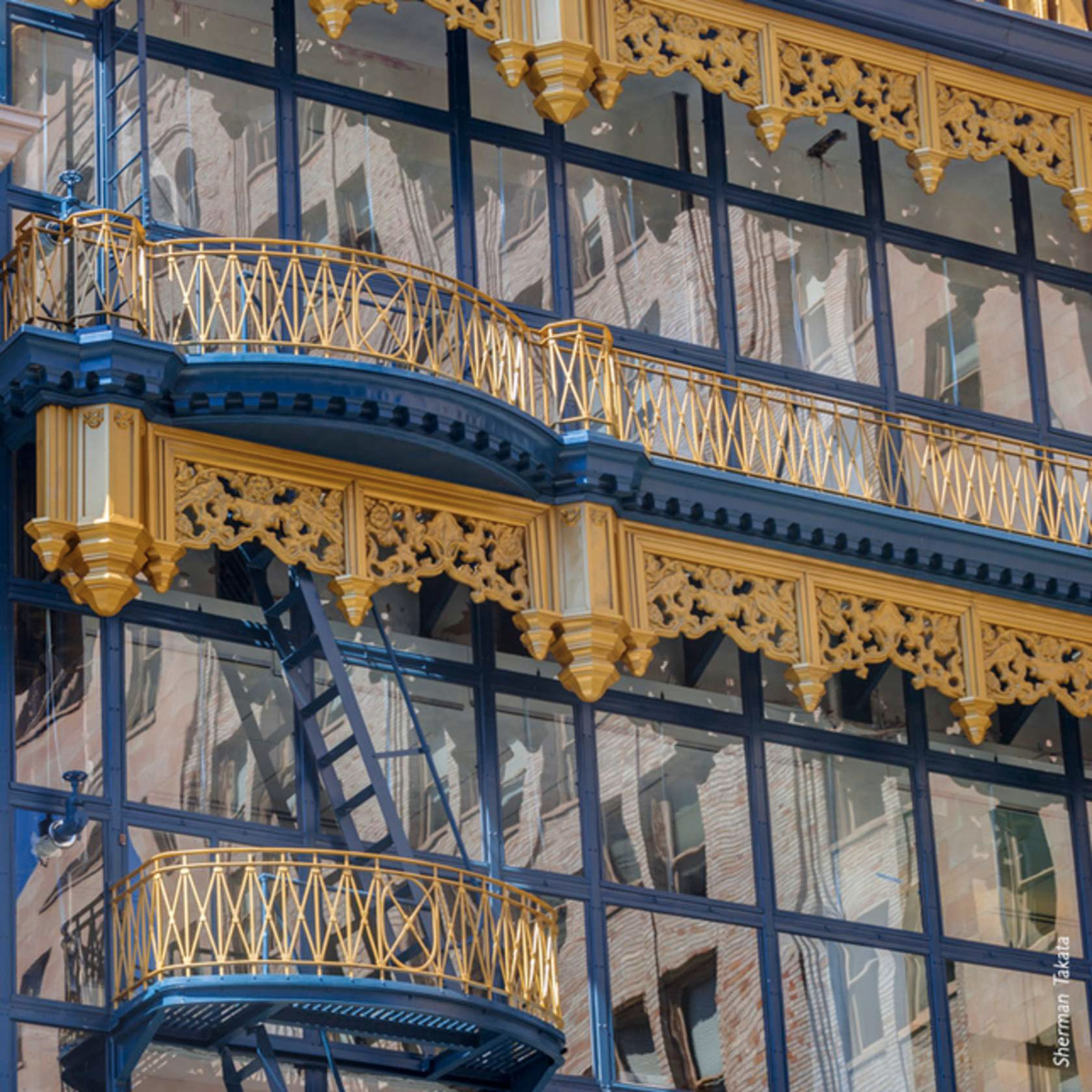 More than 300 gallons of fluoropolymer coatings from tnemec were used for the project. Parts of the building that were blue were coated in Series 1071V or 1072V fluoronar, while components that had gold accents received Series 1078 Fluoronar metallic. The low-VOC coating system selected for the blue and gold-accented components, Fluoronar, employs Lumiflon FEVE resin technology, which offers long-lasting color and gloss retention, which is ideal for a high-profile structure like the Hallidie Building.
Bowers further explained the reason for the choice, "The advantage to this coating system is unsurpassed protection against ultraviolet light attack and the elements of weather, such as San Francisco fog."
Photos courtesy of Architizer
Information courtesy of Tnemec