Edith Cowan University's (ECU) Ngoolark Student Services Building in Perth, Western Australia, is a civic and infrastructure building that serves as a link connecting numerous buildings and pathways. JCY Architects and Urban Designers were challenged with the task of designing a building that would unite many of the campus buildings, and found a viable solution by linking two primary administration buildings. In addition to uniting important pedestrian pathways and two main administration buildings, Ngoolark also connects the campus library, the lecture theatre, and all buildings on east side of the campus. The $72 million project reached completion in 2015, offering ECU a new interactive platform that will allow campus life to grow and flourish.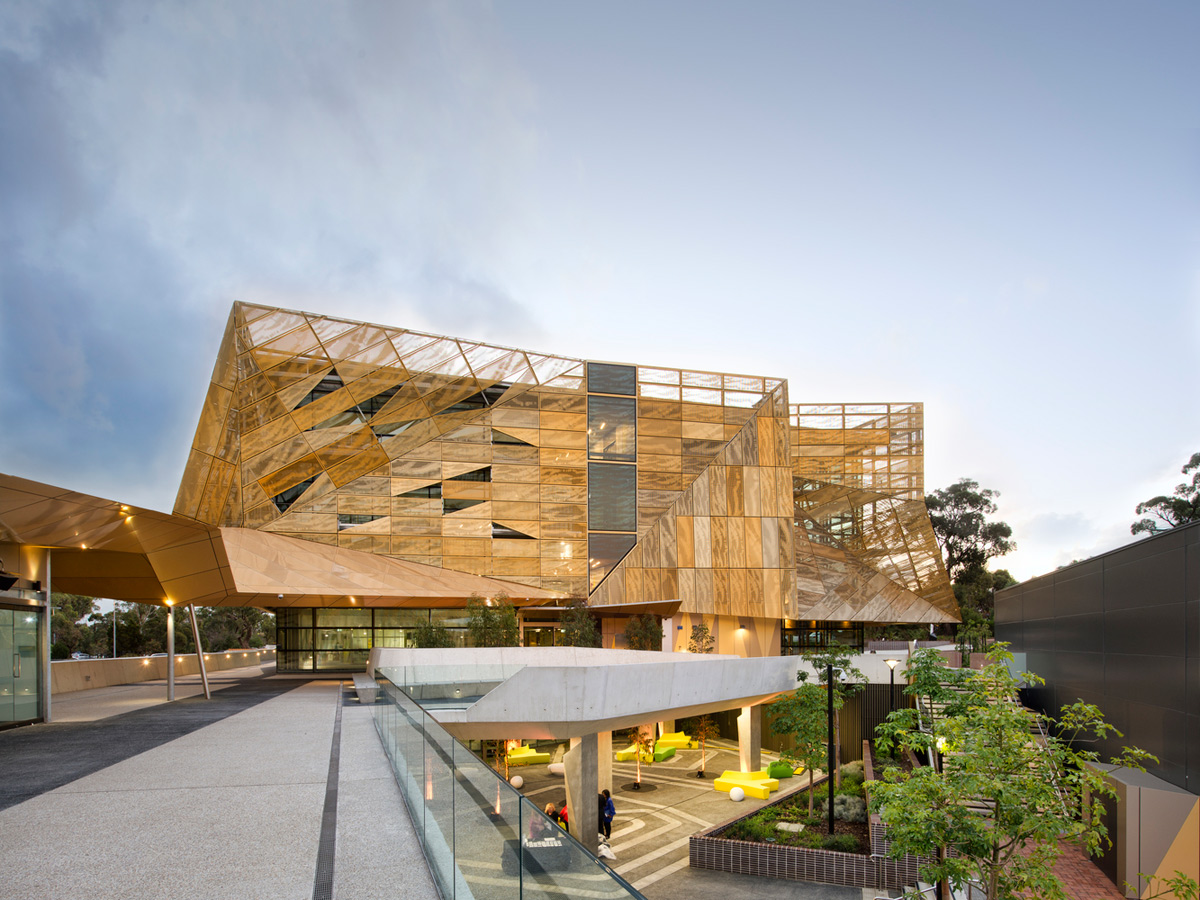 Ngoolark holds a plethora of motifs in its design that are significant to the local Noongar community, who are the indigenous people of the area. Architects consulted with the Noongar community and ECU's Cultural Liaison Officer from Kurrongkurl Katitjin in order to engender a design that incorporated certain elements of Noongar culture. For example, throughout the student hub, from the podium to the charcoal forum, spiraling white lines can be spotted, the swirling patterns are reminiscent of flowing water. Another example can be easily seen on the exterior of the building as well. The exterior of the student center is a cacophony of golden tones, shimmering and blending seamlessly into one another. Ngoolark's golden façade is a dedication to the endangered Ngoolark, the white-tailed black cockatoo, for which the project is named after; patterns suggestive of bird feathers are featured on the building's attention-grabbing façade.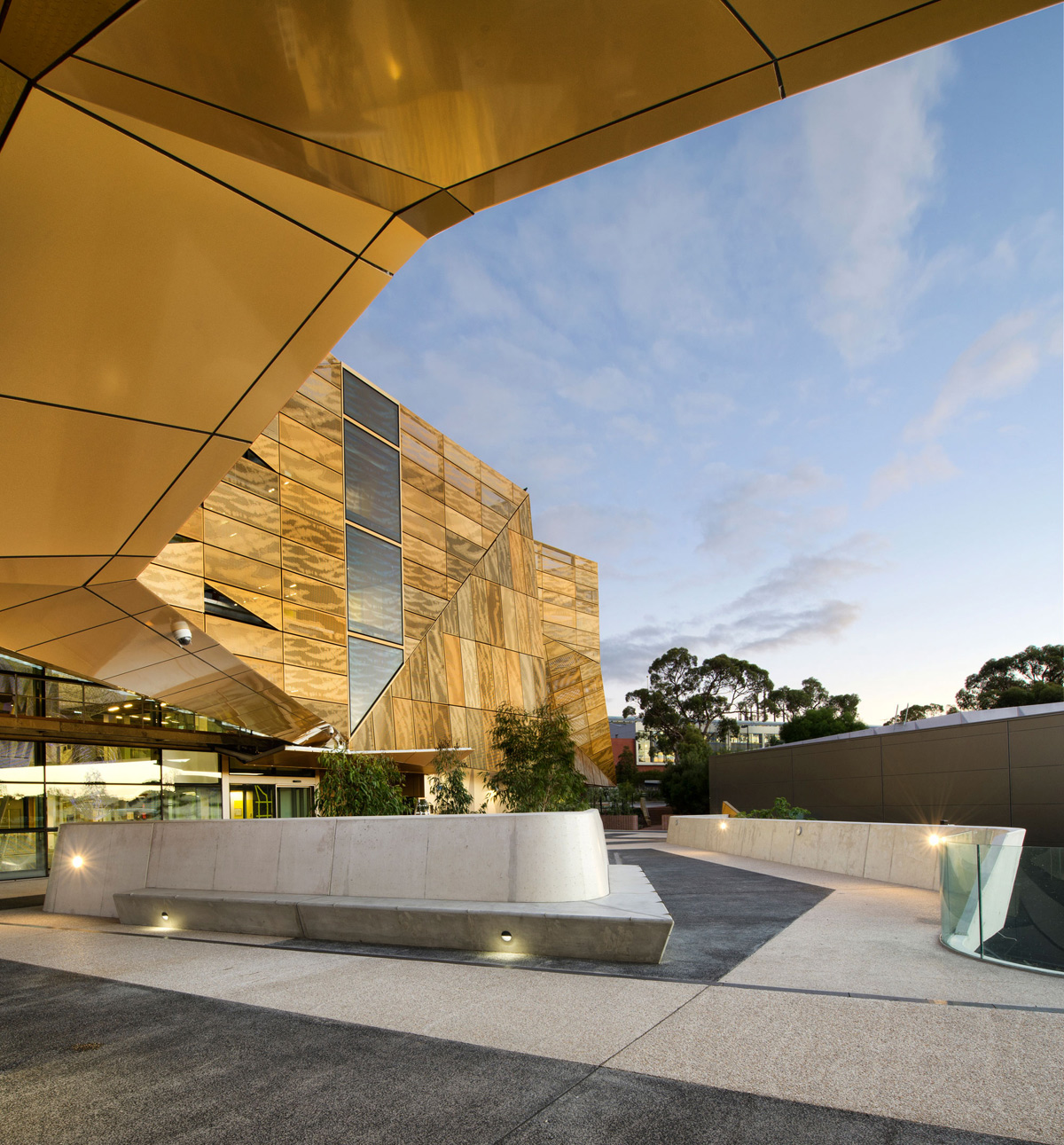 The building's exterior is clad in Alucobond® aluminum composite material in Alucobond® Spectra Desert Gold, Bronze, and Gold Metallic. Alucobond Spectra color finishing system, gives the ACM a mesmerizing color-changing appearance and has a topcoat that employs Lumiflon FEVE resin technology. The fluoropolymer resin used for the topcoat helps prevent coating degradation, as the technology is impervious to intense UV radiation, water, and salt for extended periods of time, ensuring color and gloss retention.
Information and photos courtesy of JCY Architects and Urban Designers, Alucobond, and Archdaily