The renovation, refurbishment and restoration of old buildings is achieved with modern materials and technological advancements. But when the building is historic, we take great steps to revitalize it with the intention of keeping the building's original integrity. Tnemec Company has played a vital role in the rehabilitation of historic buildings across the northeast.

As the representatives at tnemec describe, "In Chicago, San Francisco and throughout the northeast, older buildings are being rejuvenated through the preservation and restoration efforts of owners and developers who recognize the promise and potential that these older, distinguished buildings have to offer."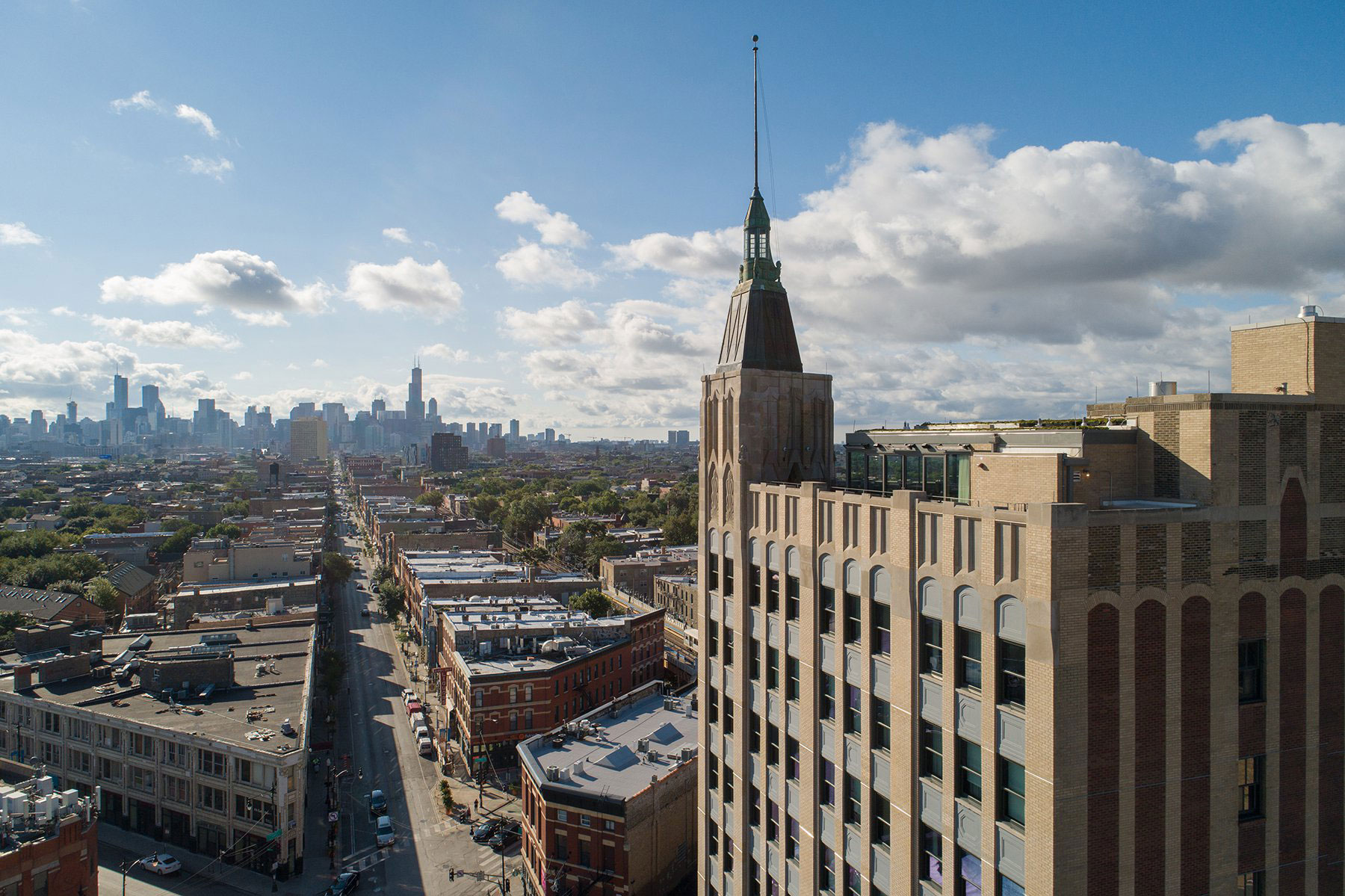 The Northwest Tower stands in Chicago, where it has stood since 1929. Now known as the Robey Hotel, the 12-story building was one of Chicago's first skyscrapers but was in need of external repair. The renovation of this historic façade took four-years where many aspects of the exterior were ultimately replaced when repairing was not possible. The exterior aluminum spandrels received a low VOC fluoropolymer coating system by Tnemec, Series 1071V fluoronar.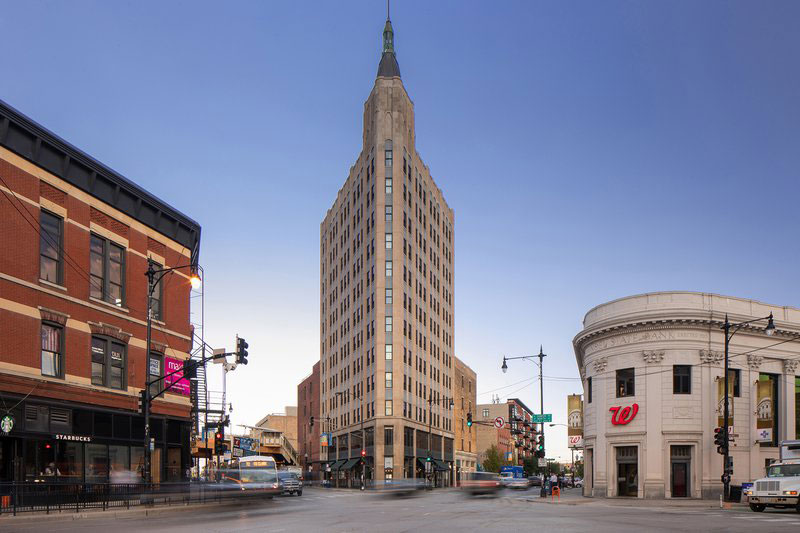 Chris Wascher, Coating Consultant, describes, "Long-term performance of the coating system was critical given the heavy traffic around the hotel…they wanted a coating system that would keep its appearance for many years."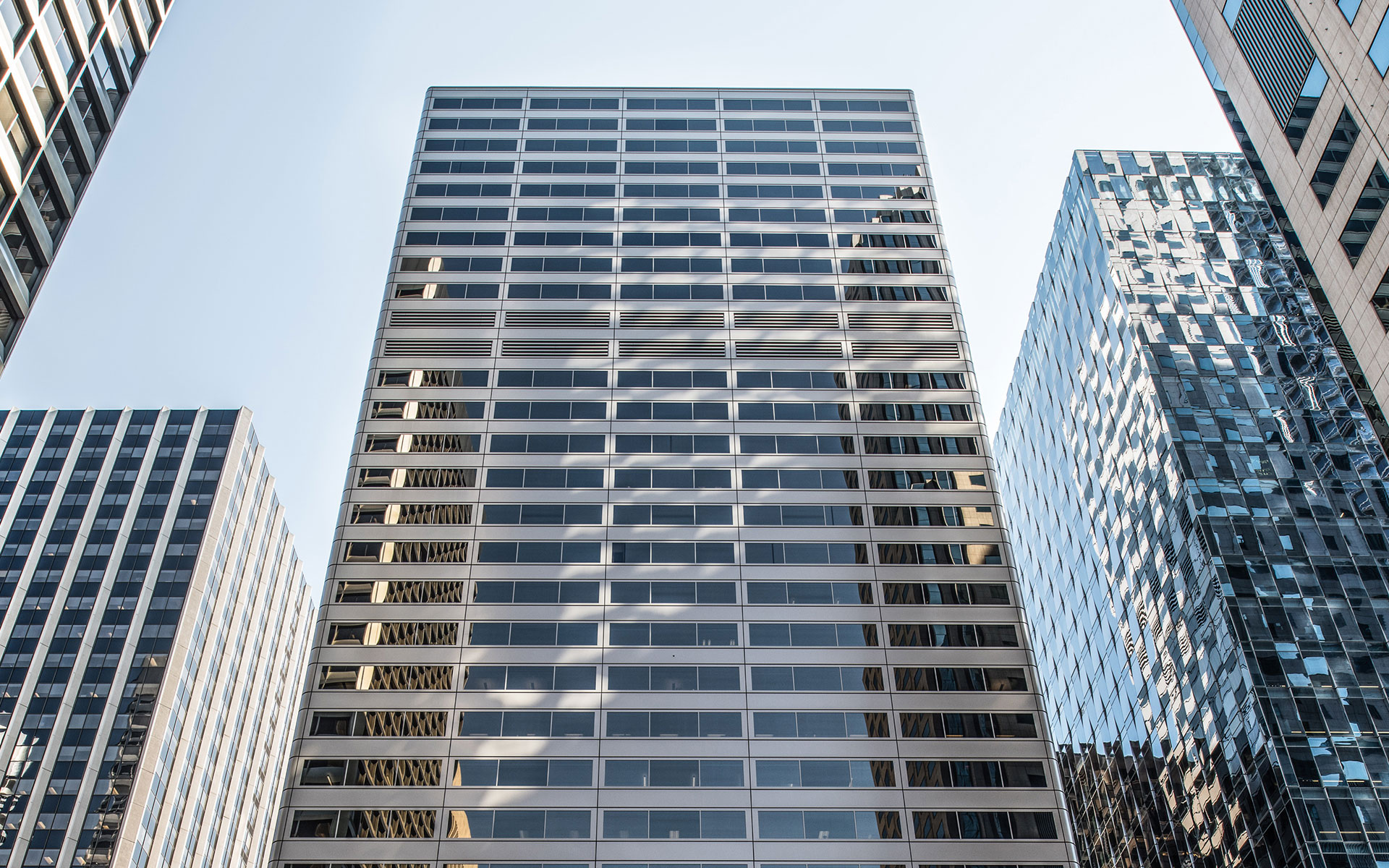 The 45 Fremont Street building in San Francisco was built in the late 1970s. The owner of this commercial office building in the South Financial District ordered the massive recoat as a precaution, wanting to ensure the building stayed fresh with the constant new construction surrounding it.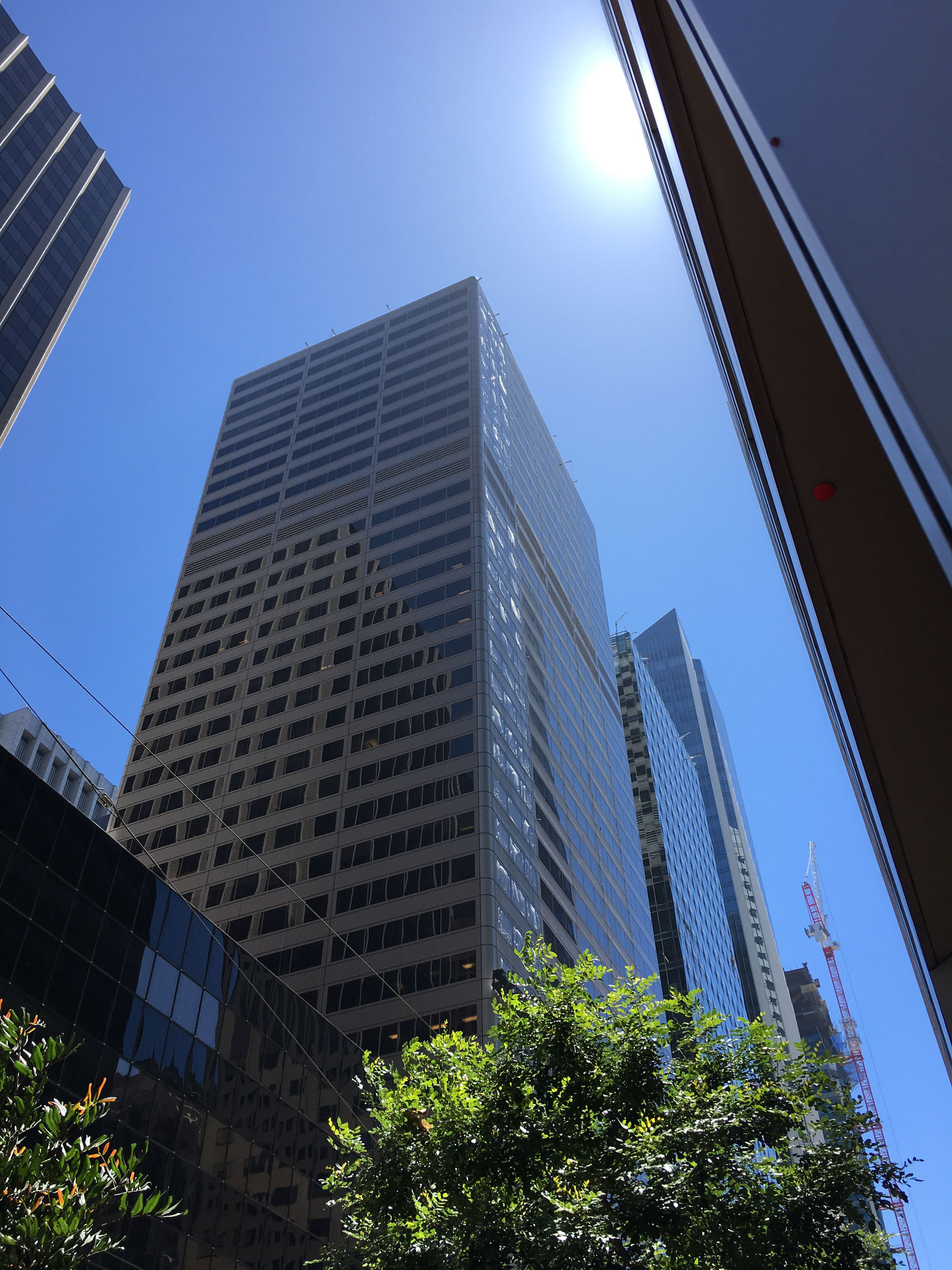 Tnemec describes, "The building's owner and architect based their coating decision on a visual inspection of side-by-side mockups comparing the Series 1071V Fluoronar coating system with a competitors fluoropolymer product. Series 1071V was selected based on its uniform texture and smoothness."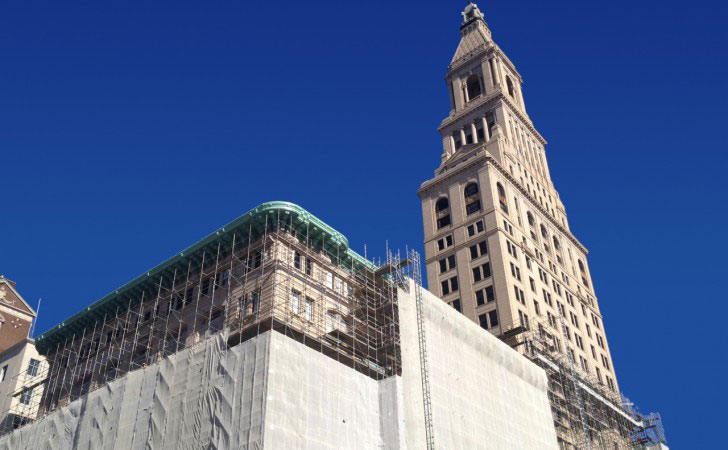 The oldest of the featured facades is the renovation of the Travelers Tower. The building was completed in 1919 and was a corporate headquarters for Travelers Insurance. The renovation began in 2012 for this Hartfort, Connecticut landmark and featured numerous decorative elements of the exterior façade.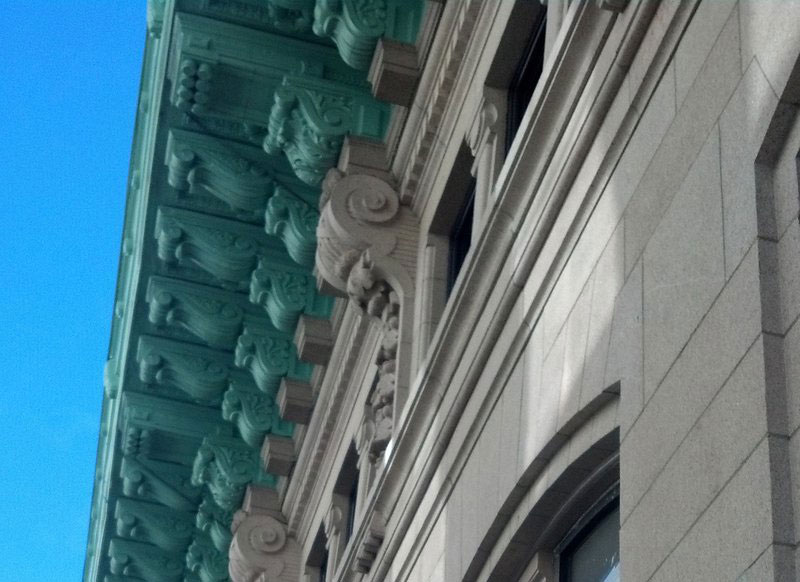 Cenaxo, LLC was the architectural preservation and restoration contractor and describes, "During the restoration process, our crew removed the original lead-based coatings using chemical and media cleaning methods. After properly preparing the surfaces, our team applied a three-coat fluoropolymer paint system, selected for its durability."

The three-coat system featured Tnemec's Series 1070 Fluoronar, a system now used on numerous architectural preservation and restoration projects across the northeast.

The team's premier Fluoronar coating system contains Lumiflon FEVE resin technology, which allows the coating to remain intact for an extended period of time, eliminating the need to recoat. The fluoropolymer protects the building from UV radiation and other environmental deterrents that contribute to coating degradation.

information and photography courtesy of Tnemec Company, Inc.