In 2018, the architects of CannonDesign designed the second student center at York University in Toronto. The building accommodates thousands and with any well-thought out, contemporary higher education design, it provides its students a place of community, retreat, and collaboration.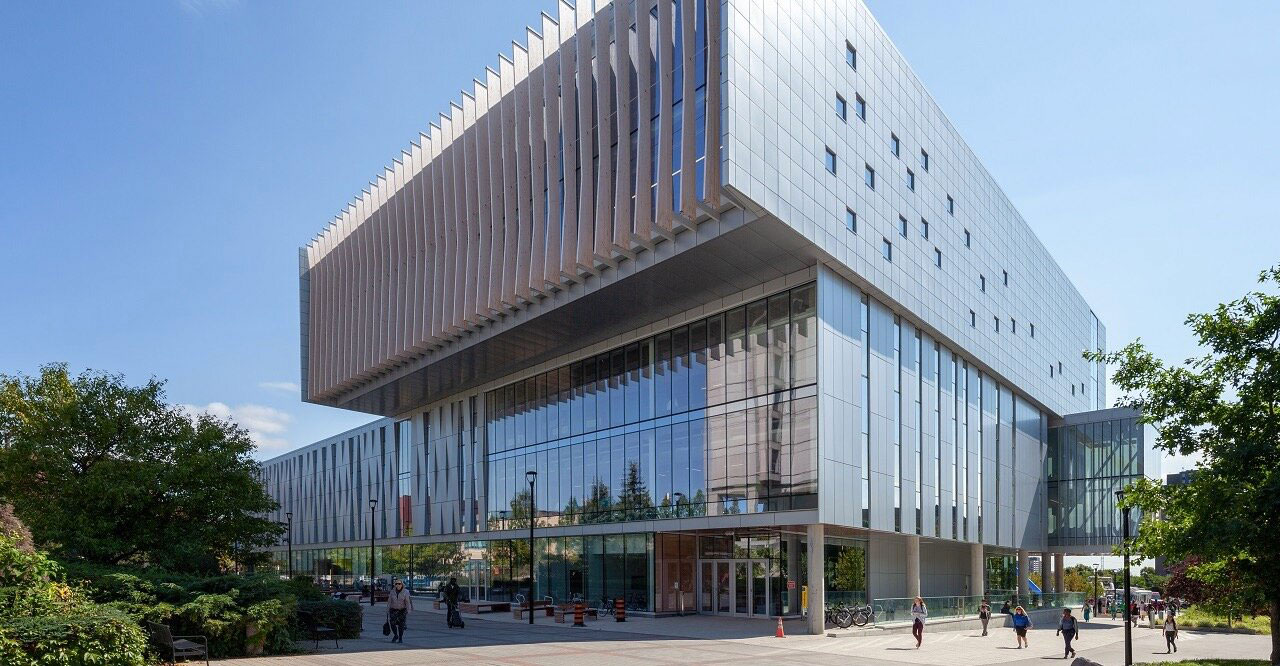 Photography ©Exterior Technologies Group

The building is heavily comprised of three primary materials; glass, yellow cedar, and ALPOLIC/fr aluminum panels. The bold geometric design offers a welcoming façade, situated over four distinct stories. The representatives at Exterior Technologies Group describe, "The fins soften the large expanse of welcoming glass and introduce wood—a large part of the interior material palette—to the exterior. While the alpolic/fr panels appear square in the photos, they are actually origami/trapezoid in nature, not perfectly flat. The 50,000 square feet of aluminum panels and their complex geometry add a unique design feature to the project that places it among other incredible structures."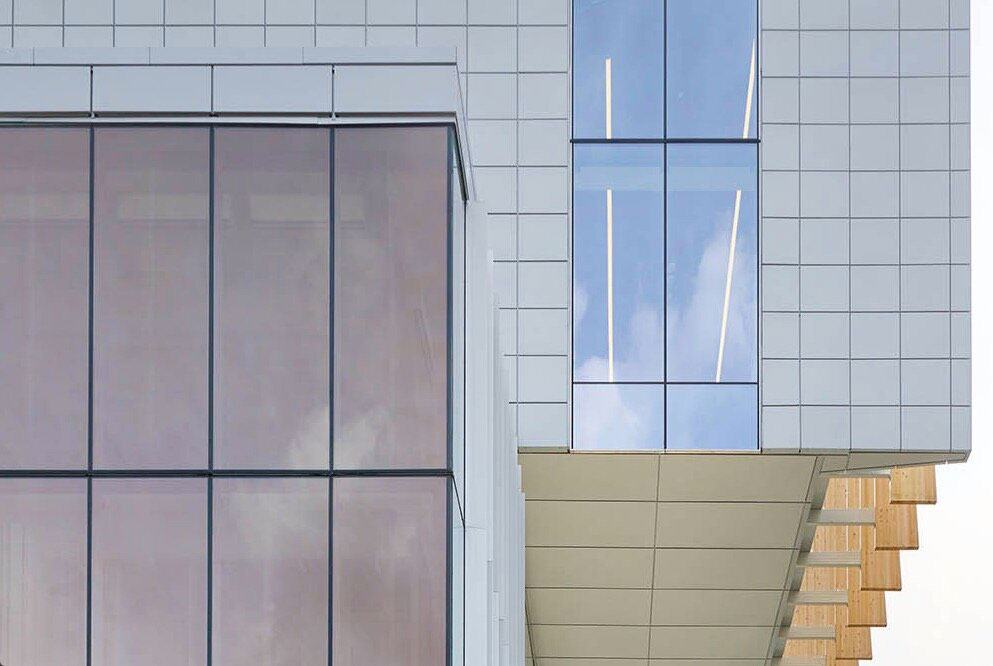 Photography ©Exterior Technologies Group

The 50,000 square-feet of ALPOLIC/fr material was fabricated by RITZ Architectural in a simplistic and elegant pattern. Due to the predominant glass enclosure and cedar fins, the building is able to rely heavily on natural light and was awarded leed Silver Certification.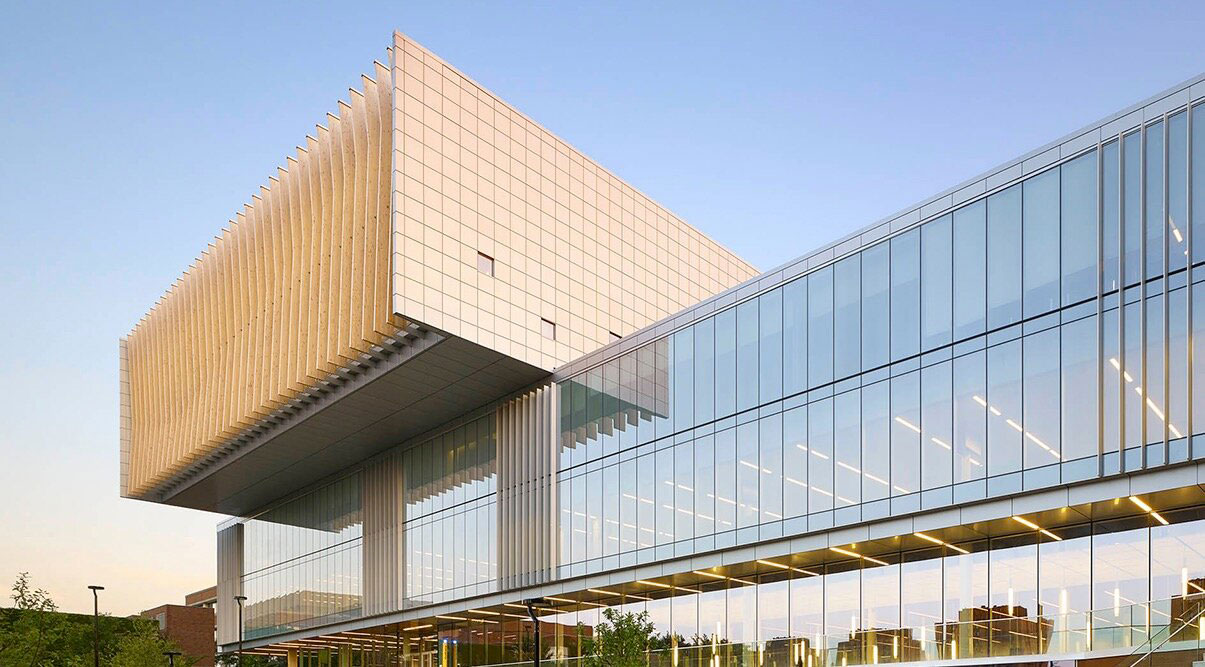 Photography ©Exterior Technologies Group

This building will be utilized by the University's 55,000 students, one of the largest and most diverse student populations in North America. The architects explain, "The process of designing the new building was completely driven by students, with more than 11,000 participating in the process. Their input led to a four-story, modern building that houses space for study, studios, club offices, meetings and multi-faith prayer. With a Muslim student population estimated at more than 1,500, the prayer space is especially notable. The fourth floor is entirely devoted to prayer, including two ablution rooms for the Islamic cleansing ritual called 'Wudu.'"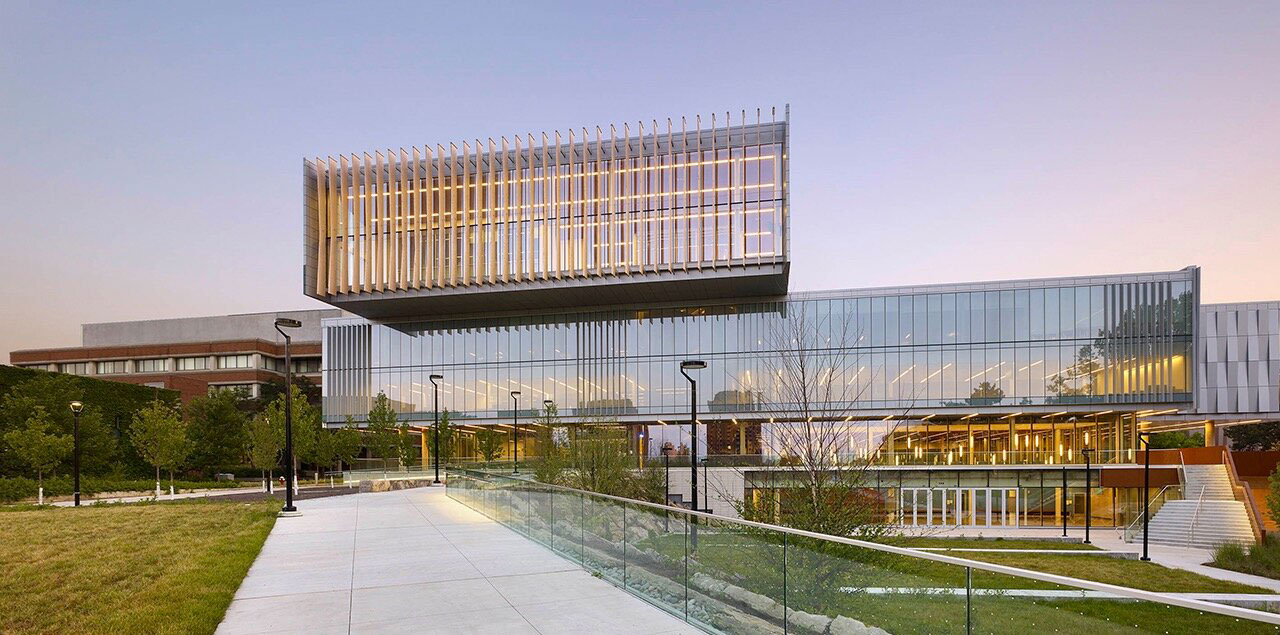 Photography ©Exterior Technologies Group

The exterior ALPOLIC panels are enriched with Lumiflon FEVE resin technology. metal cladding coated with Lumiflon fluoropolymer technology achieves a plethora of benefits including longer life cycles, reduced costs, higher gloss ranges and unparalleled weatherability.

information and photography courtesy of © Exterior Technologies Group