In August 2016, Minnesota's Bemidji State University's Memorial Hall was open for faculty, staff, and students. The University's newest addition is an upgrade of an underused gymnasium that was built 75 years ago and was primarily used for large social gatherings. With strong support from the Minnesota State Colleges and Universities System, Memorial Hall's transformation began in September 2014, and cost a grand total of $13.79 million in bonds that were approved by the Minnesota Legislature.
At the building's opening ceremony in October 2016, President Richard Hanson remarked, "One thing that is clear to me is that the leaders of this community have rallied around Bemidji State," he continued, "I think we're on our way, not just in terms of the College of Business, technology and Communications, but in our other colleges and programs as well. It's time to shine a light and encourage the teaching and learning that develops students every day."
Architects at LHB developed the building's new design, presenting a creation that was BSU's very first leed building. According to Dr. Shawn Strong, dean of BSU's College of Business, Technology and Communication, the new building uses 20 percent less energy and 40 percent less water than conventional buildings.
LHB pursued a design that included the 44,500 square-foot building's past and present, making use of the former-gymnasium's unique characteristics. The new state-of-the-art building, which is home to BSU's business and accounting schools, sports a Lumiflon-enriched aluminum façade in silver pearl, copper pearl, and a custom terracotta. The aluminum panels, produced by Pure + Freeform, contain Lumiflon FEVE resin, which protects its coatings from degradation. The Lumiflon FEVE resin technology featured on the building offers coating systems durability, exceptional color and gloss retention, and weatherability, allowing a coating to remain intact for decades.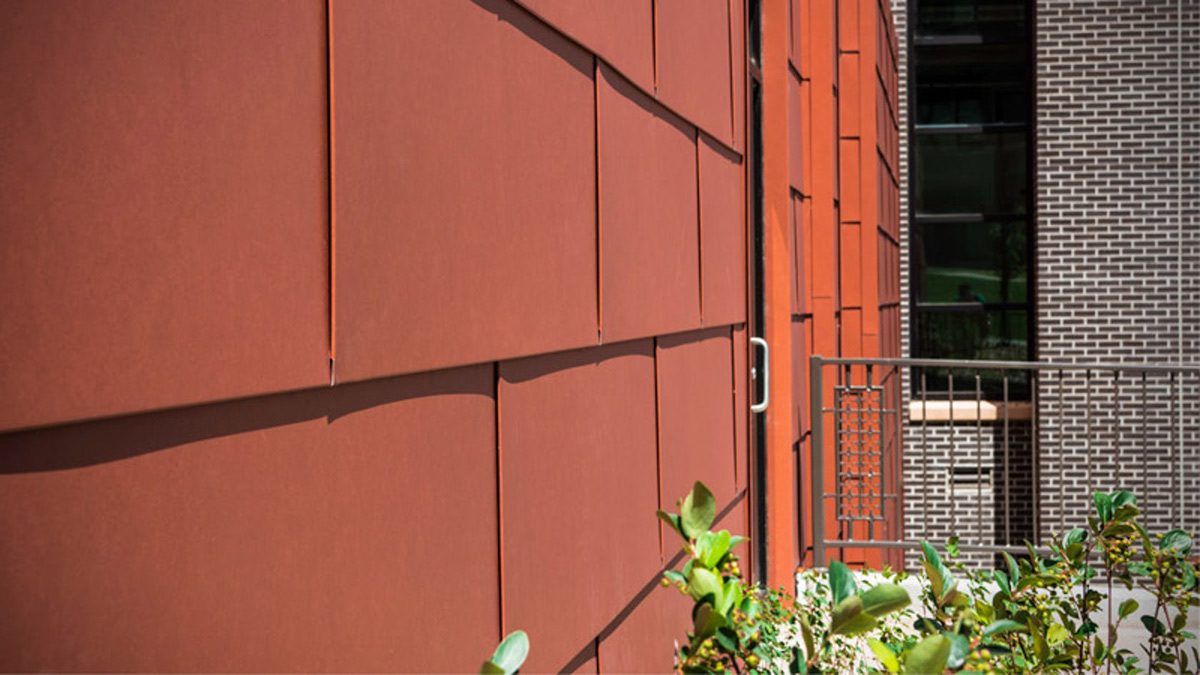 "The new Memorial Hall is everything I hoped it would be," said BSU student Lisa Kittleson, "When I proudly point out this building on tours as a University Ambassador, I always emphasize how it maintains a connection to the past as well as providing a completely modern atmosphere."
Photos courtesy of pure + freeform