Guest Author: Gary Edgar, National Coil and Extrusion Specification Manager, PPG Building Products

Fluoroethylene vinyl ether (FEVE) fluoropolymer powder coatings are well known for their anti-corrosive properties.

But it's their aesthetic impact on commercial building applications that is making them a top specification for architects looking to design legacy-building projects.

While their anti-corrosive properties, weatherability, and protection against harsh exterior elements meet the industry's highest standards, their design capabilities set today's FEVE powder coatings apart from competing for commercial solutions.

Eye-Catching Coatings

FEVE powder coatings are available in an increasingly wider range of FGIA/AAMA 2605-compliant colors, finishes, and effects. But it's more than just an evolving color wheel and new distinctive signature colors that are driving demand.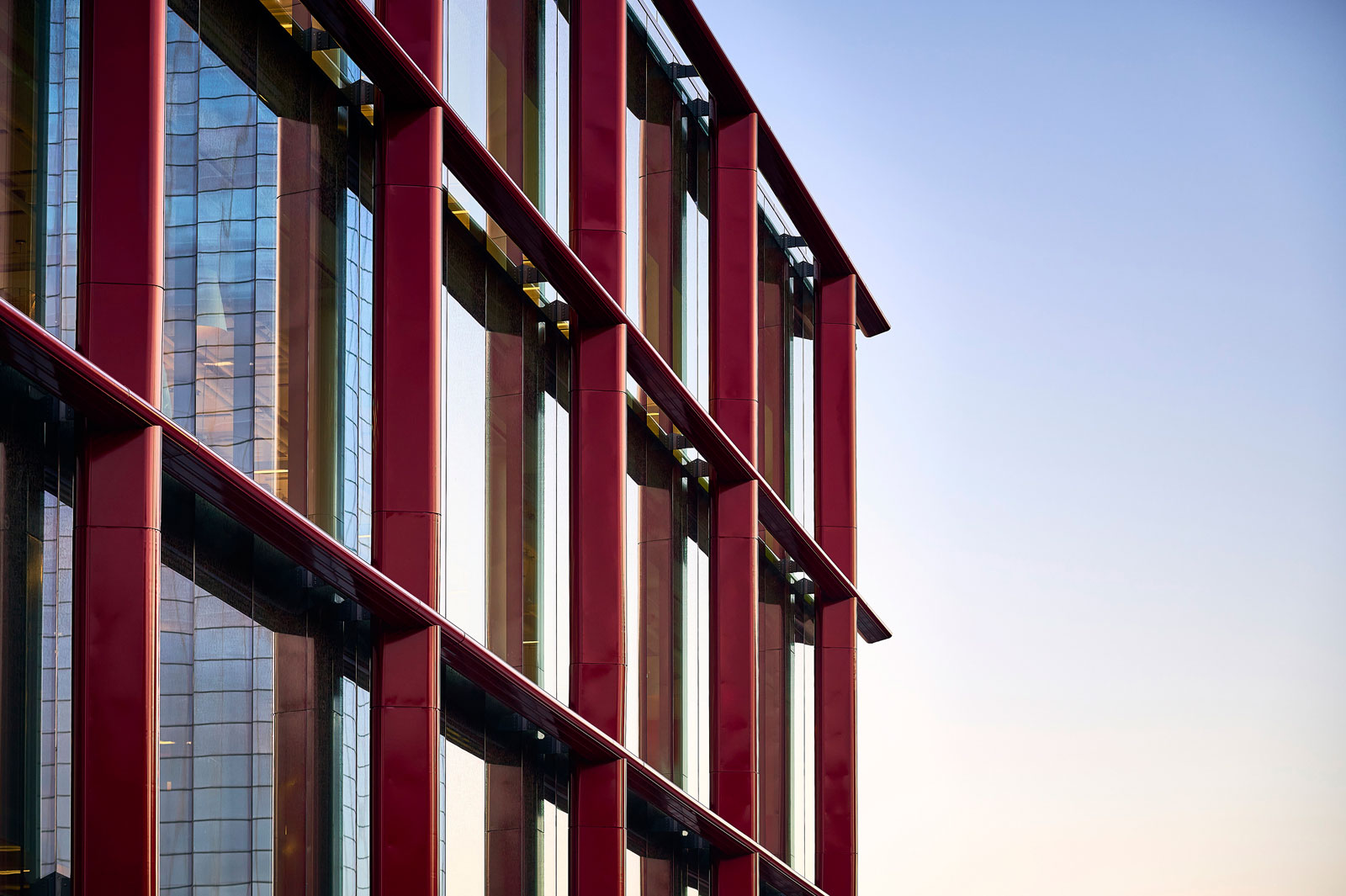 Bulletin Building, Schuylkill Yards, Photography Matt Krissel

New FEVE powder innovations add depth and visual dimension in ways that weren't possible in prior formulas.

Natural surfaces like stone, granite, and terracotta tend to be expensive, but next-generation FEVE powder coatings are viable alternatives since they offer multi-color aesthetics that replicate the look of natural substrates—without the cost. Copper and mineral-based tones, along with earth-like tones that mirror these natural materials and blend into urban landscapes, are also a trendy specification.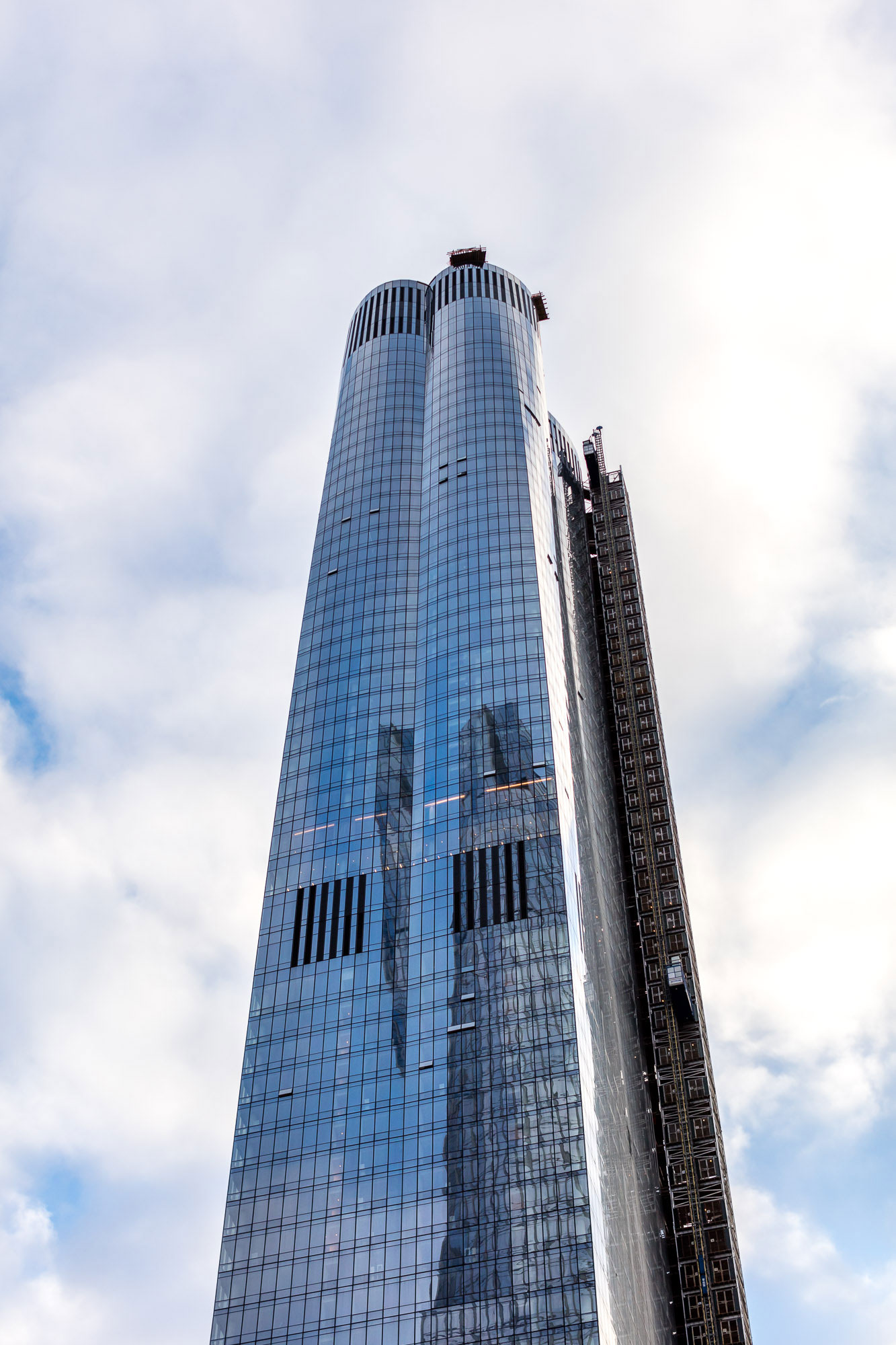 15 Hudson Yards, New York, NY

Polychromatic panels—or panels that change color throughout the day—are also gaining popularity. While specifications of the past tended to lean towards dramatic color shifts, today's transitions are more subtle, likely due to universal color trends related to the COVID-19 pandemic. Consumers are increasingly attracted to colors associated with healing and peaceful tones like softer shades of blue and gray. Building facades are starting to reflect this preference.

Coating the Big Apple
This type of design is on display at Hudson Yards in New York City, the largest private real estate development in U.S. history. One of the first skyscrapers in the U.S. to be finished with powder coatings, 55 Hudson Yards features a "Black Flower" aesthetic.



55 Hudson Yards, New York, NY

This color was specifically designed to mimic the classic cast-iron facades of Hudson Yards' nearby SoHo neighborhood and to commemorate the industrial heritage of the building's setting in the city's historic Meatpacking District.

The ppg Solution
As a leader in FEVE powder coatings, PPG's CORAFLON®, CORAFLON® Platinum, and CORAFLON® ADS coatings provide architects and builders with enhanced anti-corrosive performance and aesthetic benefits for exterior metal panels.

coraflon combines the benefits of one-coat capability with high gloss, outstanding color retention, and resistance to chalking and abrasions. Patent-pending Coraflon Platinum is available in a wide range of gloss levels—from 5-85—and colors, including micas and metallic finishes. Coraflon ADS is ideal for building restorations, providing exceptional color and gloss retention with excellent resistance to chalking, weathering, and more.

photography and information courtesy of PPG