To refresh the image of Canada's largest marine science institution, Musson Cattell Mackey Partnership (MCMP) architects designed the Vancouver Aquarium that alludes to the flowing motion of water. Further complimenting the dynamic shape of the structure, the alucobond spectra façade panels shift colors when viewed from different angles. These façade panels feature a Lumiflon FEVE resin based topcoat, which met the requirements necessary from the project's architect.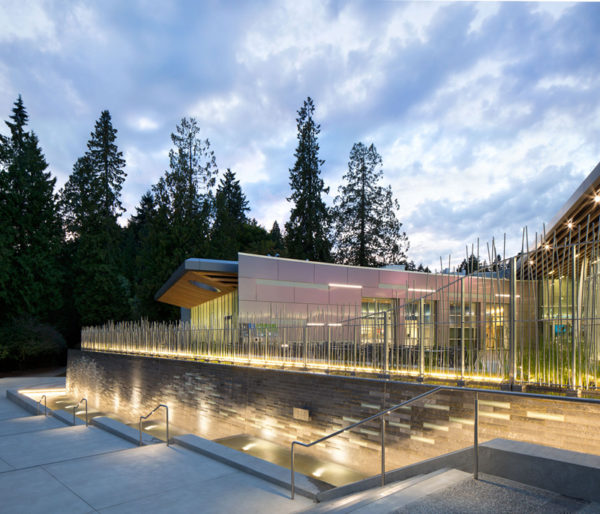 The exterior is clad in over 12,000 square feet of Alucobond's Spectra in their Spectra Sakura finish, which change colors depending on the intensity of light and angle from which they are viewed. Further complimenting the aesthetic of the Spectra Sakura panels, the Lumiflon FEVE topcoat provides high gloss that enhances the reflectivity of the surface. Using this façade system, the architect was able to achieve the "fish-scale" effect desired, like the Southeast False Creek Olympic Village that was previously featured.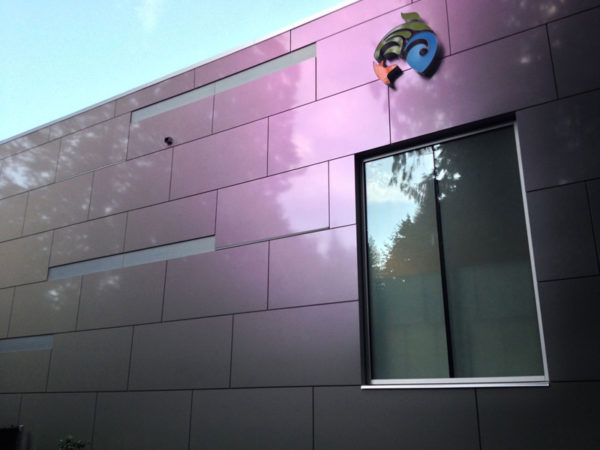 The high-performance properties of Lumiflon FEVE resins have contributed to their popularity in metal architecture, particularly as a topcoat material for aluminum composite material (ACM). The wide gloss range of FEVE coatings provide the highest color and gloss retention of any fluoropolymer based coating, in excess of 30 years. This can also translate into lower building life-cycle costs, on behalf of the less frequent need to recoat.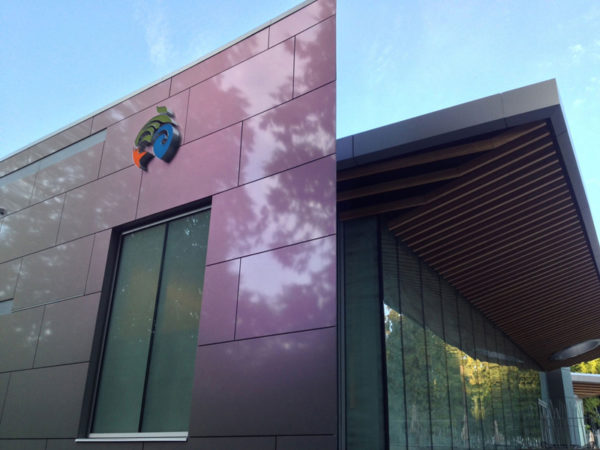 Mark Thompson, Architect AIBC, MRAIC, ANZIA, leed AP BD+C, partner, Musson Cattell Mackey Partnership (MCMP) in Vancouver, British Columbia, states, "The material had to be durable…In a salt-water environment, the building's cladding had to be corrosive-resistant. Additionally, we needed a low-maintenance material because this is a major public building."
With an emphasis on innovation and sustainability, the Vancouver aquarium was able to meet or exceed a LEED Canada Green Building Design & Construction Silver rating, based upon the overall design elements and choice of materials.
Images and information courtesy of © Alucobond USA.