Completed in 2012, the new Las Vegas City Hall in Las Vegas, Nevada replaced its former shell, which was once cited as "an example of modern architecture." The new Las Vegas City Hall utilizes a myriad of energy optimization features, including "solar trees" that harness electricity from the sun, fritted windows and natural shading through the campus's unique design.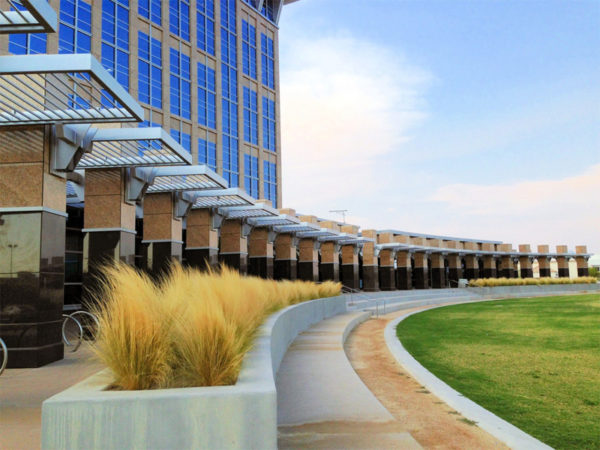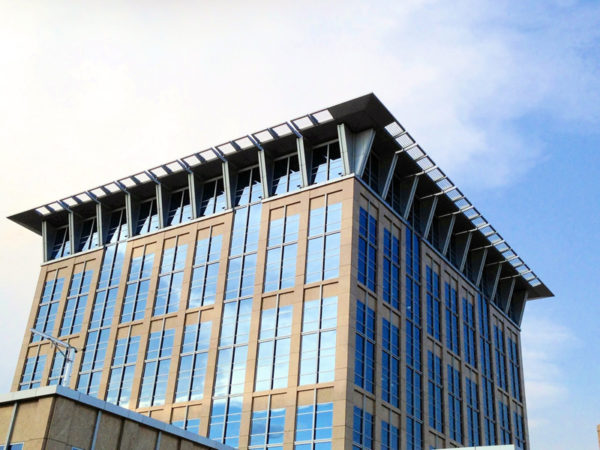 With an emphasis on sustainability, it was imperative that the materials used in construction be of the highest performace. For the steel struts of the entire campus, a coating that would achieve AAMA 2605 level performance was requested. To provide the best possible solution, Americana Powder Finishing applied IFS Coatings' IFS500 FP coatings enriched with Lumiflon FEVE fluoropolymer resin to these surfaces, a coating that exceeds the performance requirements of AAMA 2605.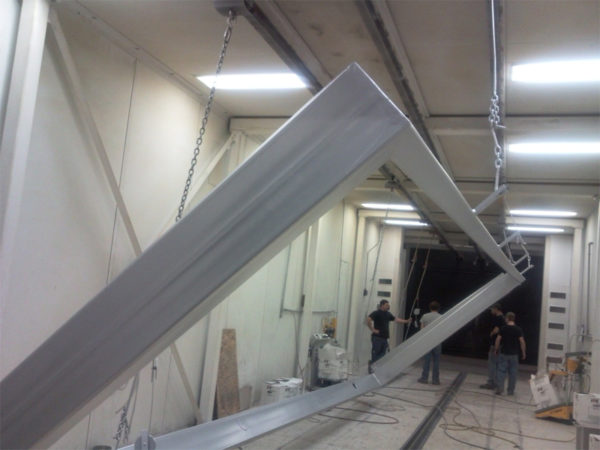 Preparation of the steel struts was standard. The surfaces were sandblasted, followed by ifs coatings' ELSS 90056 zinc-rich primer to provide immediate corrosion protection and an adhesive surface for the fluoropolymer coatings. The struts were then coated using the Lumiflon FEVE based IFS 500FP in a custom silver color, followed by an IFS 500FP clear coat to provide additional gloss and protection.
The FEVE based fluoropolymer resin technology present in IFS 500FP coatings provide high gloss and color retention, as well as increased weatherability properties that exceed AAMA 2605 requirements and contribute to lower building life-cycle costs, by eliminating the frequency or need to recoat.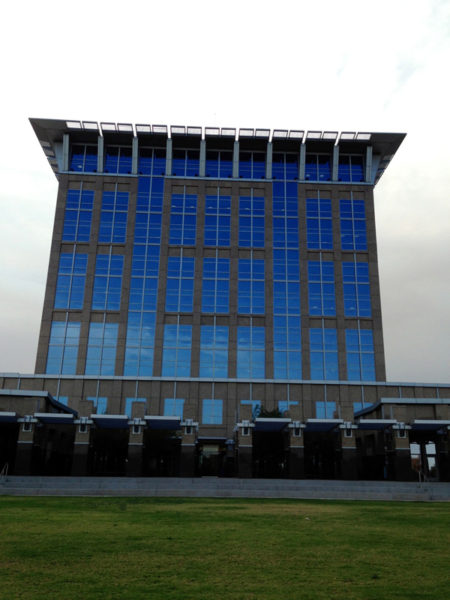 LUMIFLON®, a product of the Asahi Glass Company, is a fluoropolymer resin that offers distinct advantages to the architectural market. LUMIFLON® provides architects with the option of using brighter colors and higher gloss, allowing gloss values as high as 90; offers the flexibility to be heat cured or cured at ambient temperature, giving fabricators a choice between shop application or application in the field; and can be used successfully on a number of materials, including steel, aluminum, fiberglass, concrete and polycarbonate for 30 years without fading.
Americana Powder Finishing of Salem, IL, is one of the largest powder coat finishing companies in the Midwest. Their facility boasts the capability to paint up to 50-foot lengths, with openings at 10 foot high by 10 foot wide.
IFS Coatings; Gainesville, TX, is a manufacturer of various thermosetting powder coatings. IFS has over 55,000 colors in their database, with over 300 stock colors, including the full RAL color range. Along with custom manufacturing for customers specifications, IFS coatings are available internationally from large to small batch orders.
Images courtesy of © Americana Powder Finishing.
Information courtesy of © Americana Powder Finishing and © Green Building & Design.