Disney's Manhattan headquarters encompasses a city block. Sitting in the Printing District, the building is surrounded by vintage loft buildings. In addition, the neighborhood is full of adaptive reuse. Each building is reused for studio, office, and exhibition spaces. As a result, the over 1 million gross square-foot building is well suited for the modern media giant.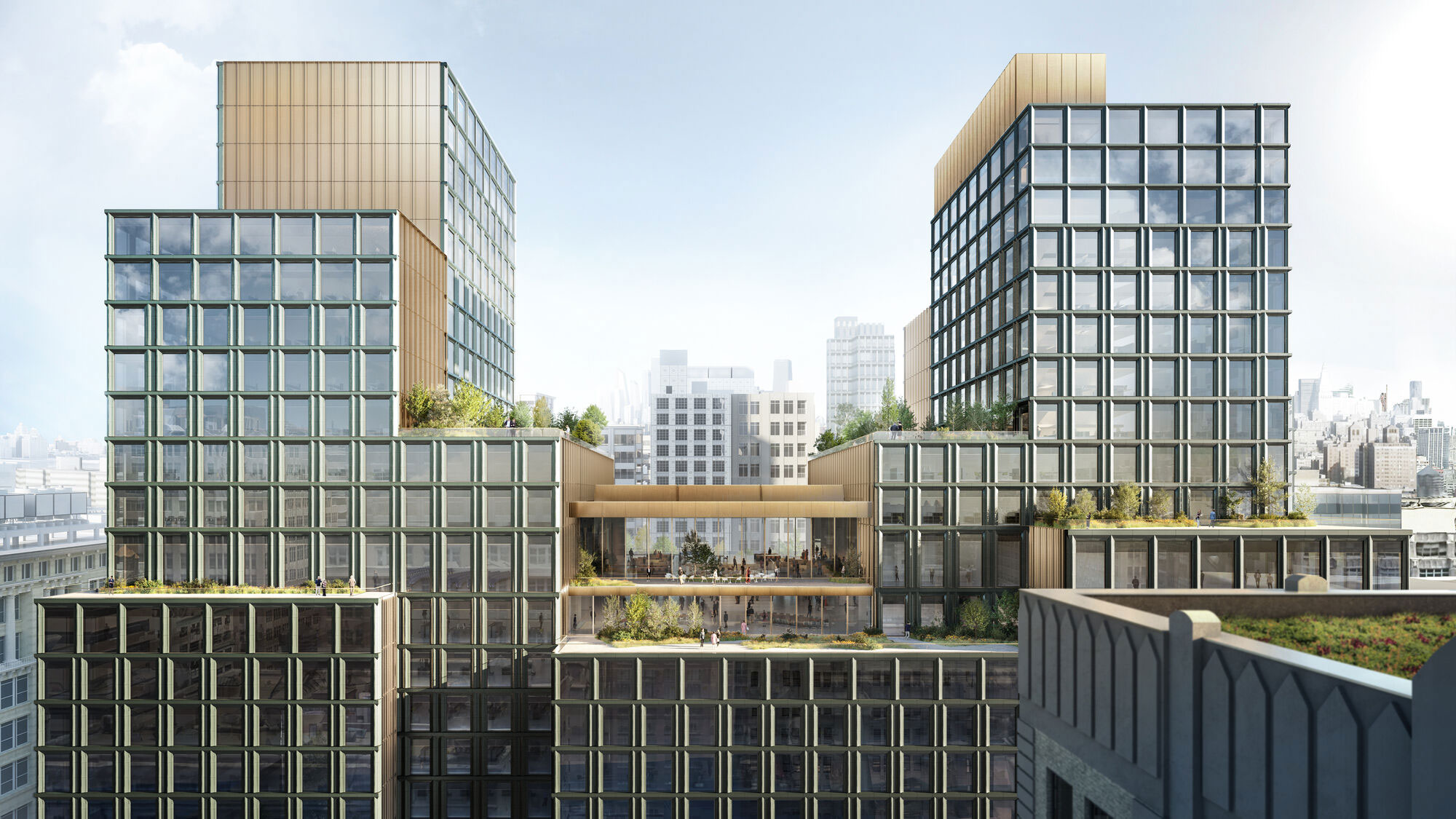 ©Skidmore Owings Merrill (som)

As with many buildings within Hudson Square, the building will boast a mixed-use composition with ground-level retail. The 19-story building will further feature two 320-foot towers that offer the headquarters its impressive height and offers employees views of the Hudson River.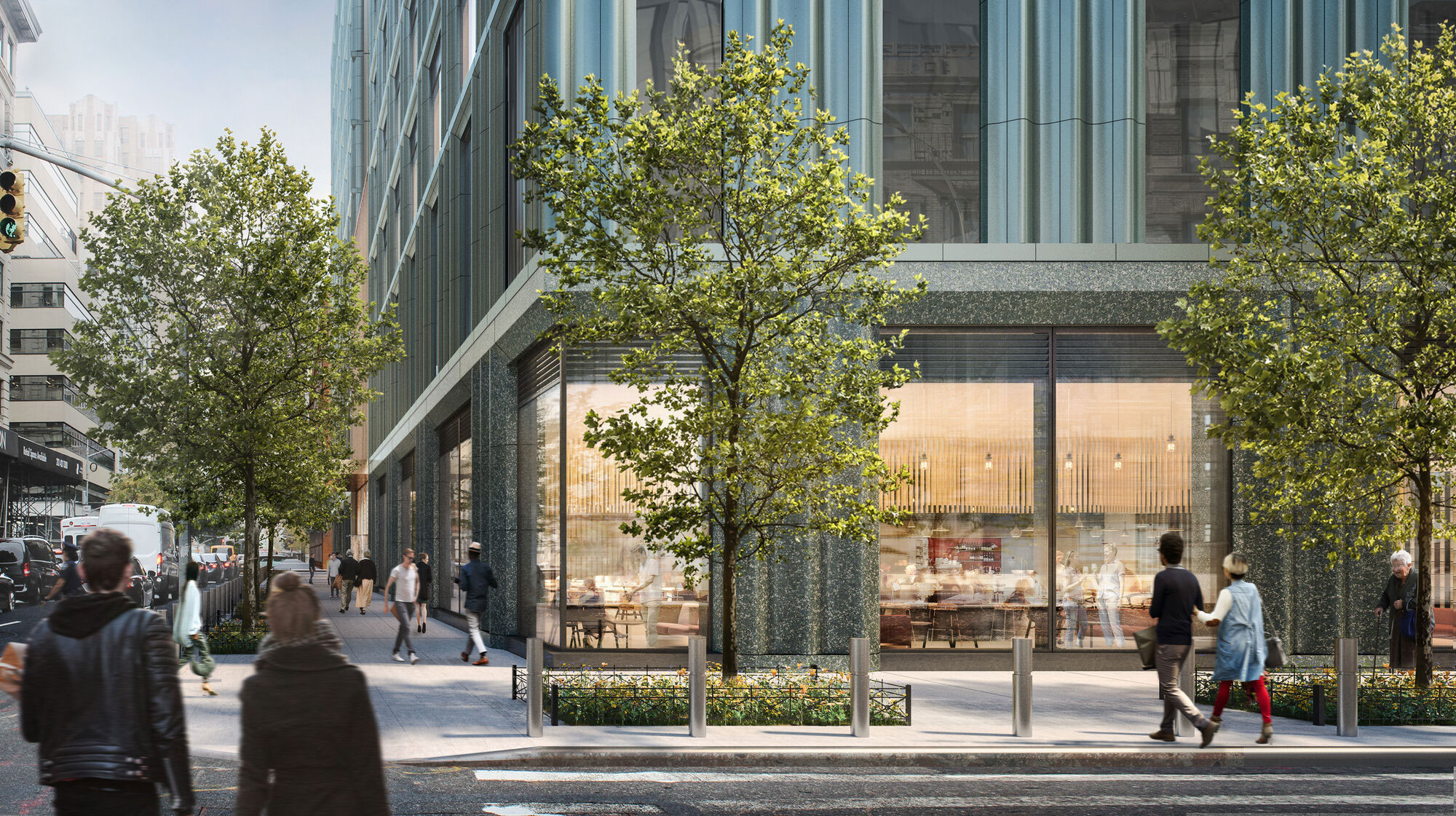 ©Skidmore Owings Merrill (SOM)

The modern materials of Hudson Square inspired the façade. A material palette of masonry, stone, and bronzed metal, produces a complementary design. The architects at Skidmore, Owings & Merrill (SOM) describe, "With a soft and sinuous profile, rich texture and materiality, and deep-set picture windows, the new structure will harmonize with its surroundings while expressing a contemporary aesthetic. Double- and triple-columned green terracotta panels will create a distinct, rhythmic texture that echoes the undulating facades of the neighborhood, and the panels will complement the neighborhood's warm earth tones—all while adding depth to the building's robust frame."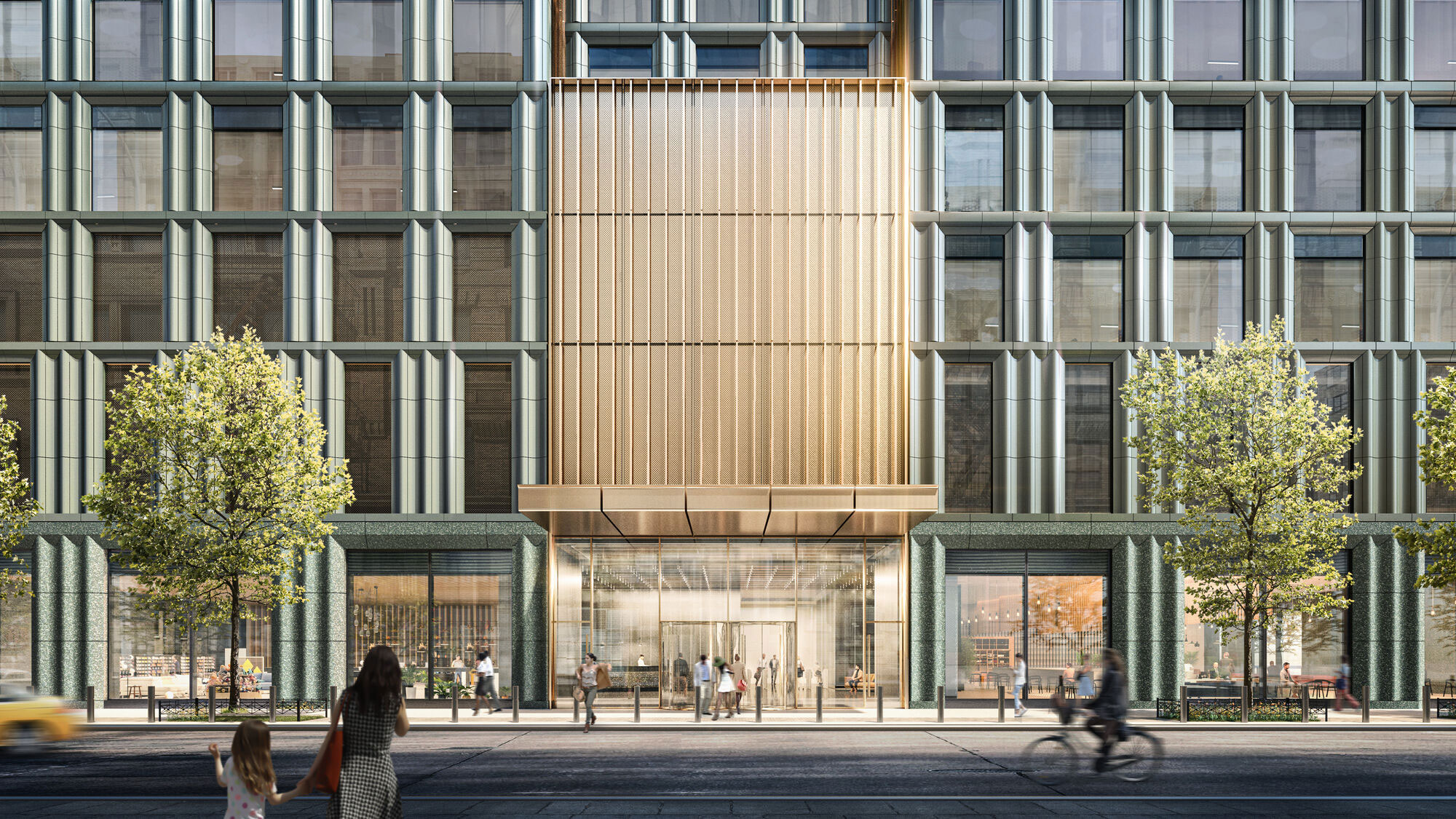 ©Skidmore Owings Merrill (SOM)

To ensure the longevity of the building's materials, akzo nobel's Interpon D3020 Fluoromax® was specified. This system was formulated to withstand the most challenging environments while creating a greener, cleaner alternative to traditional liquid pvdf coatings. Featuring outstanding weather resistance, the system meets the requirements of AAMA2605, the most demanding fenestration coating – architectural specification in the world.

The interpon D3020 system is enriched with Lumiflon FEVE resin. When applied to an architectural surface, Lumiflon FEVE resin technology protects structures from UV radiation, salt, water, and other elemental deterrents that contribute to coating degradation. The coatings also contain color and gloss retention properties, which help prevent fading and chalking.