The Oxboro library is a single-story branch library in Bloomington, Minnesota, and the second free-standing library in the area. The library was recently renovated to adapt its 1970s brutalist façade to create a more modern design.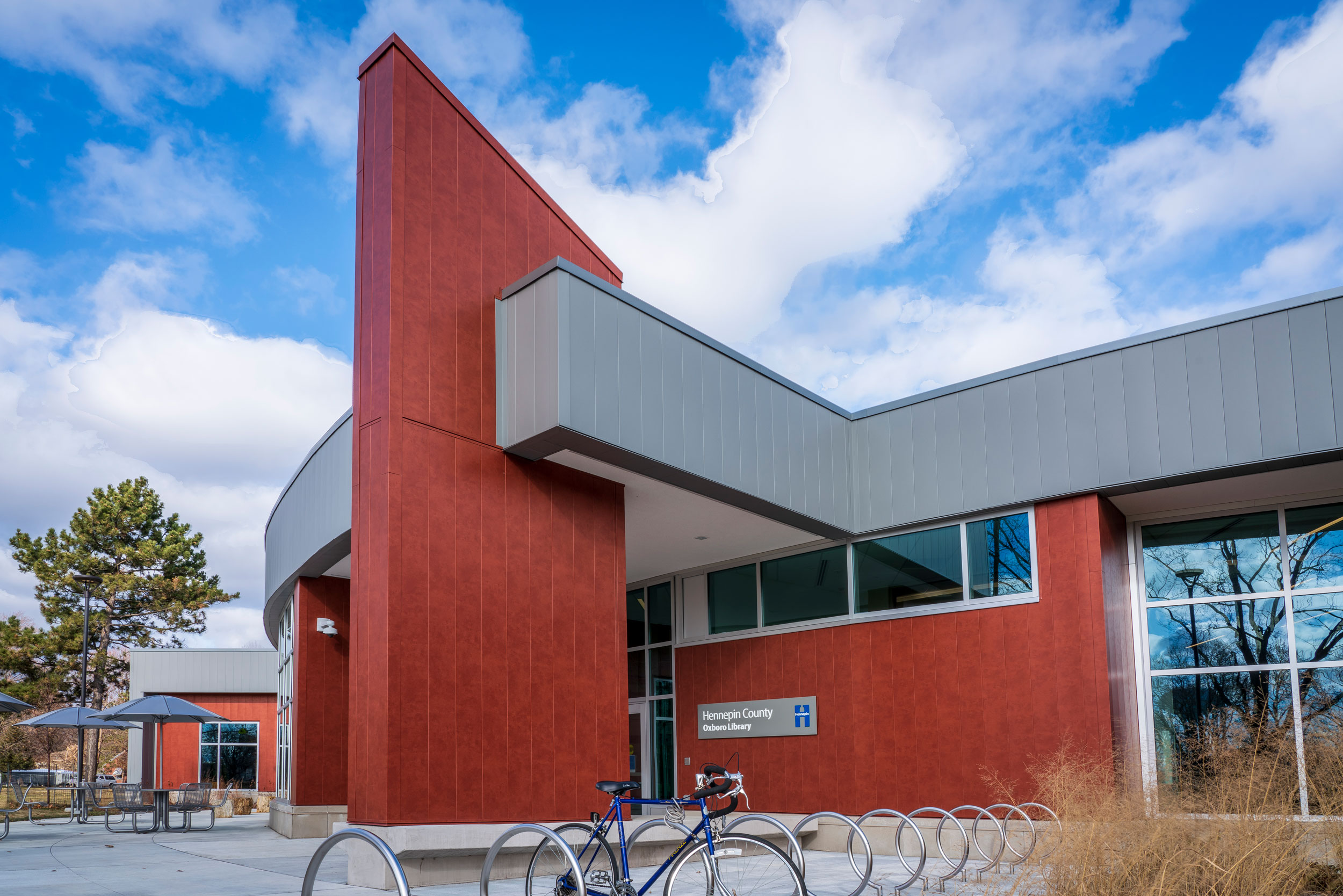 © Phalanx Studios
As the architects at LSE describe, the original building had low ceilings and a segmented interior design that contributed to the library's out-of-date feel. "By replacing the low punched openings placed into tight recesses with a dramatic glassy addition, the library takes advantage of views to its park-like setting. Ample daylight creates an open and vibrant interior and inviting exterior reading spaces which extend the library into its natural setting," the architects explain.
The library is close to two local high schools, prompting the architects to design a large teen area and ample reading and study places. The new layout, less segmented in design, creates more collaborative and communicative spaces.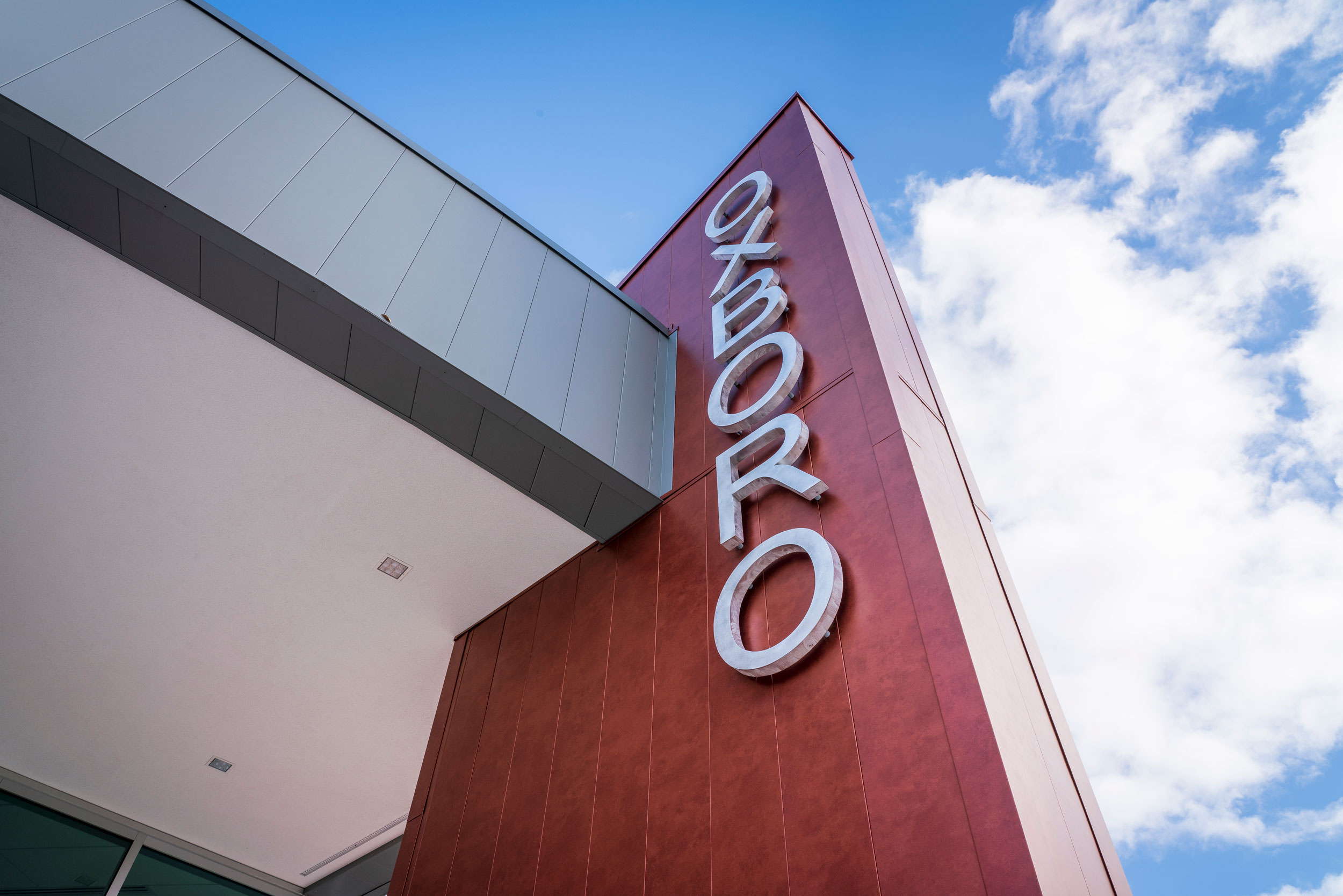 © Phalanx Studios
The exterior's outdated concrete façade was replaced with a prismatic Spritz Pure + Freeform aluminum finish. With the look of terracotta, the finish "has sea blue undertones that transform it in light," the manufacturers at pure + freeform describe.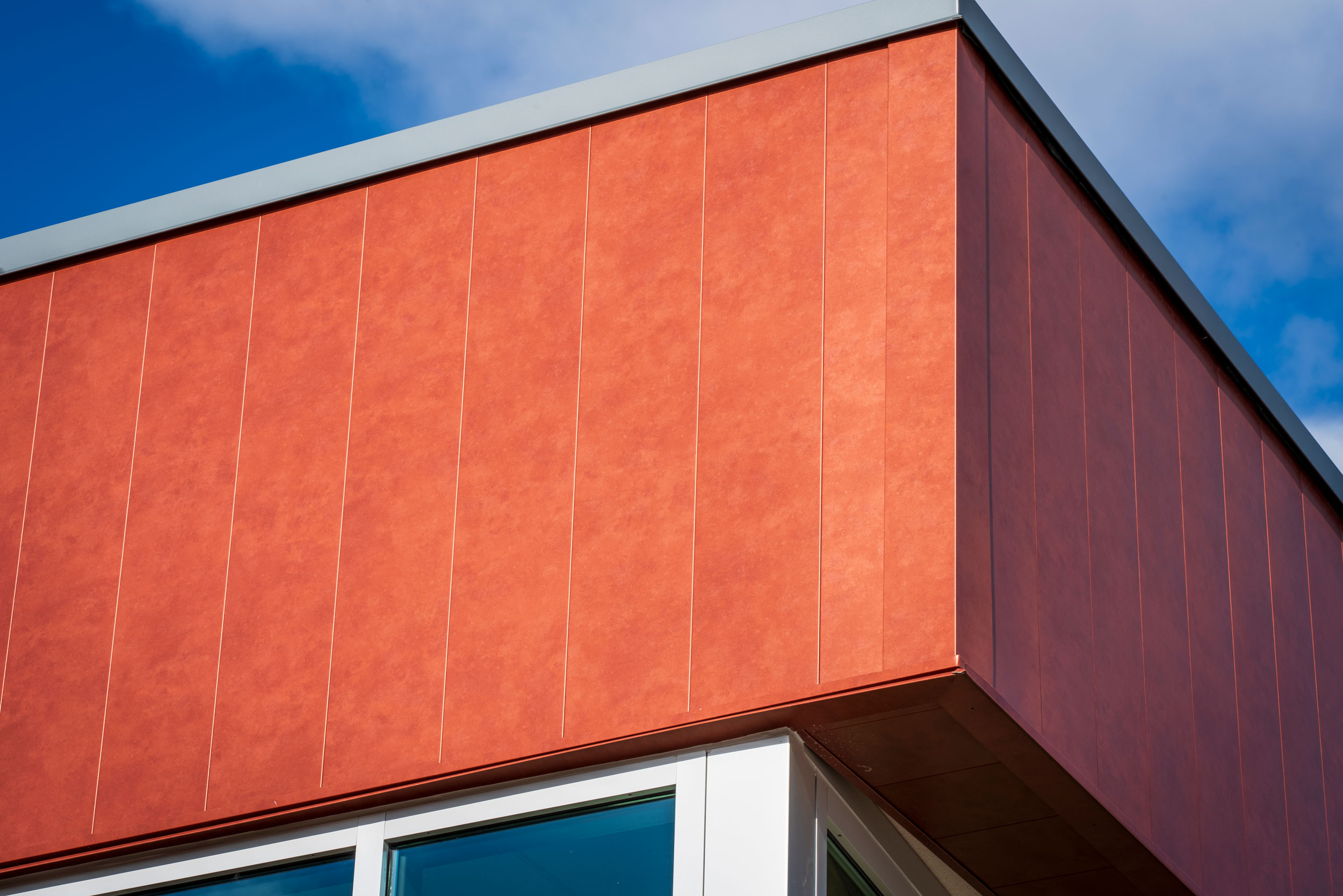 © Phalanx Studios
The Pure + Freeform panels are enriched with Lumiflon FEVE resin technology. Coatings with Lumiflon FEVE resin technology offer benefits that many other coatings do not. The fluoropolymer provides unmatched weatherability, which helps prevent coating degradation. FEVE-based coatings also help reduce lifecycle costs, as their hyper-durability allows a coating to resist degradation in the face of UV radiation, salt, and water for decades.
Photography © courtesy of Phalanx Studios