The Butler Technology and Career Development Schools are a group of technical education centers based in Hamilton, Ohio. The most recent addition to the group stands in West Chester's Dayton suburb, a bioscience center that was expected to attract hordes of internship opportunities. The Butler Technology Bioscience Center, which was completed in 2015, was the first of its kind in West Chester.
Architects from McGill Smith Punshon, Inc. in Cincinnati took up the task of designing the new facility, and produced a sustainable and modern design. The architects developed a site that contained the central career learning center in addition to various businesses that could train and employ students. This arrangement was only made possible through a partnership between Butler Tech and the West Chester-Liberty Chamber Alliance.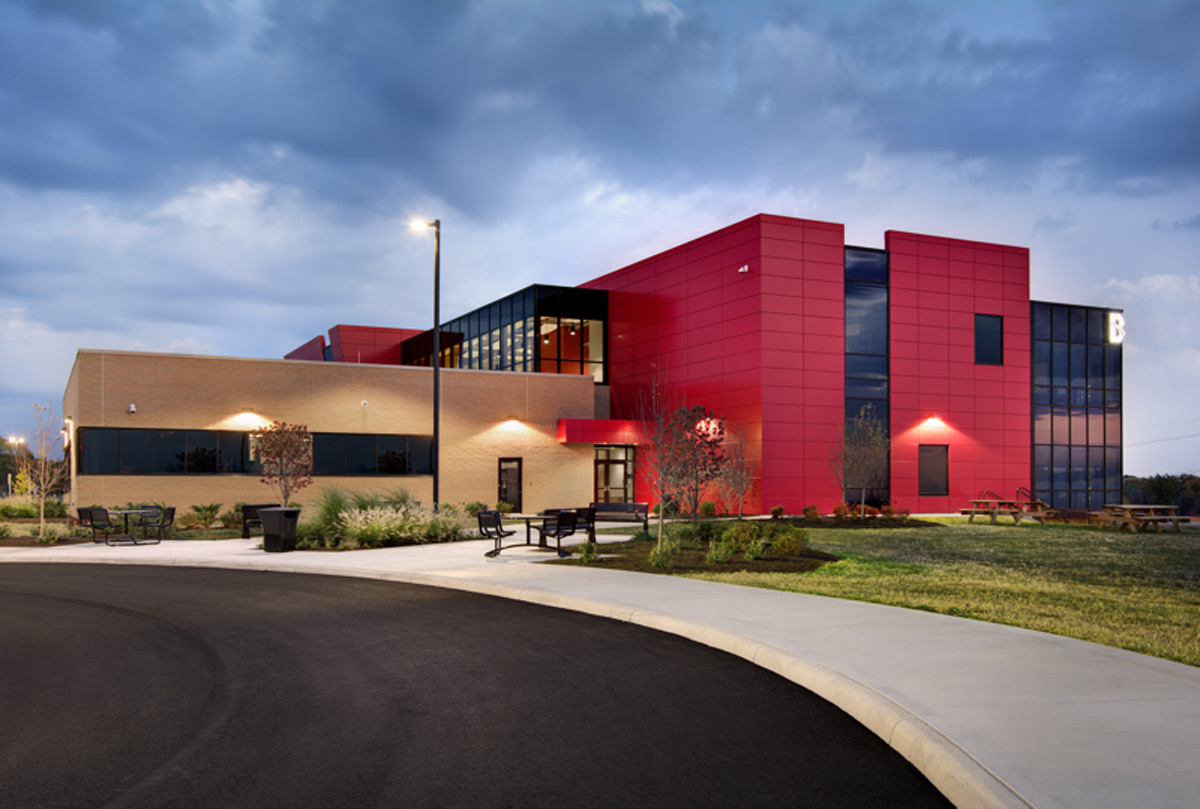 Joe Hinson, CEO of West Chester-Liberty Chamber Alliance, stated, "Butler Tech's new training facility has an excellent chance to become a game changer for our region and provide West Chester with a global address in the world of bioscience. Today the average income in the bioscience sector for Ohio is over $75,000, which is very much in line with the vision of creating high-paying jobs along the I-75 Growth Corridor."
The end result was a 32,000 square-foot building which features red ALPOLIC aluminum composite material (ACM) that was finished with Valspar's Valflon coatings. Valflon is a FEVE-based coating that employs Lumiflon FEVE resin technology. The technology in the formulation ensures color and gloss retention and excellent weatherability for an extended length of time, which is paramount in a high-profile project that uses such vibrant colors like the Butler Technology Bioscience Center.
Information and photos courtesy of Design and Build With Metal