The Ivanhoe Grammar School in Melbourne, Australia is an educational facility that was originally established in 1920. The initial design of the campus was a product of its surroundings, having been an establishment whose appearance organically fit in with the rural environment. Today, the original buildings stand in the center of the campus, its arrangement reminiscent of a town center. Recently, the school underwent development, as a new Science and Senior Years Center was added to the campus. McBride Charles Ryan Architects took up the task of designing a center that contains flexible and adaptable learning spaces.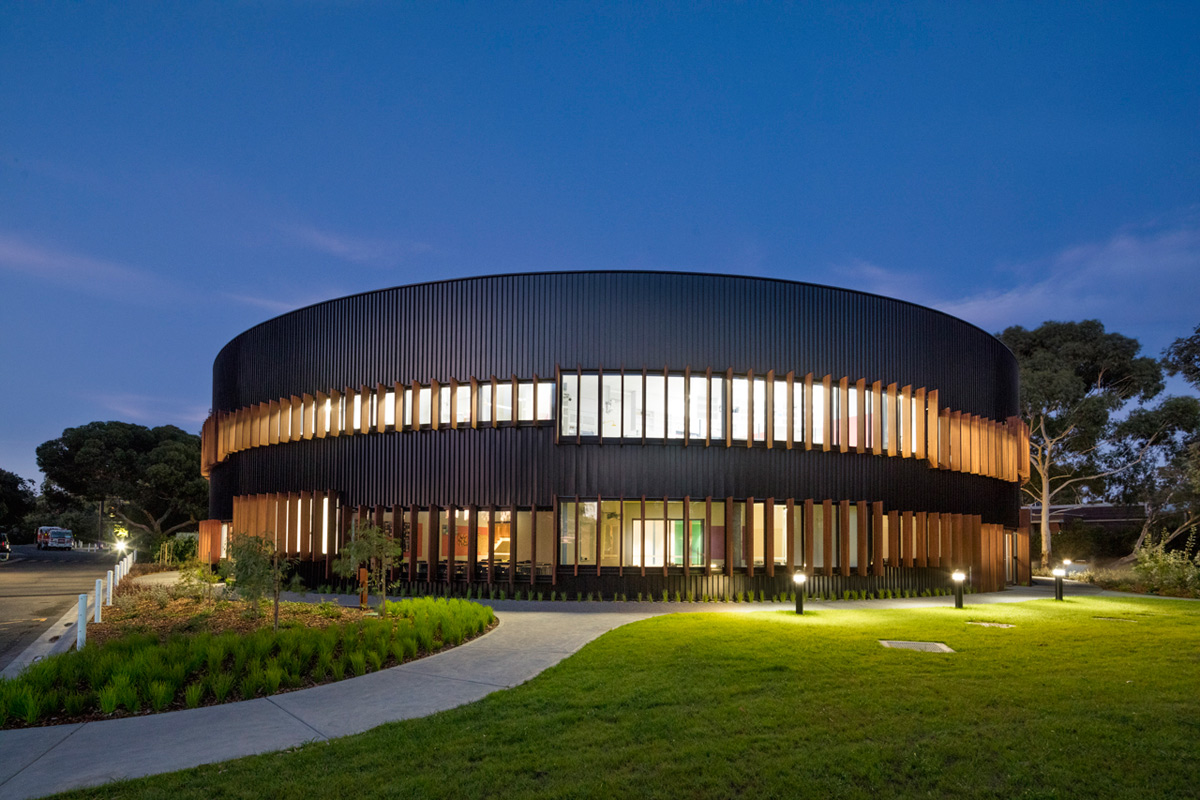 The final design of the center was representative of the interconnectivity between learning spaces and the surrounding atmosphere. Architects decided to go with a radial plan for the inner core. The smooth curves of the circular plan are abruptly halted with the addition of harsh, angular geometry, which was planned to highlight courtyards, light wells, and the different learning spaces. The demure exterior, which blends in with the outside environment, opens to reveal a vibrant and colorful inner core.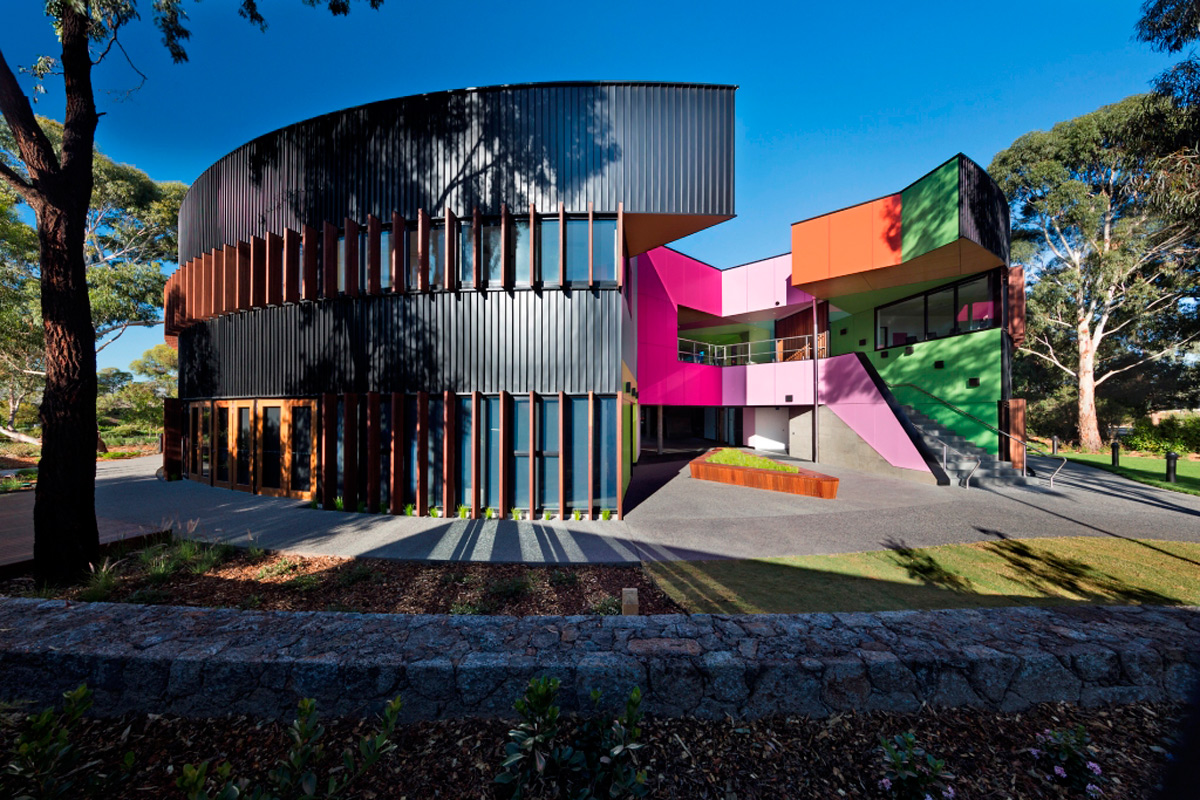 The architects indicated that the contrast in characteristics in the design, "…provide a distinction between the outer world (singular, civic, circular, executed in a muted landscape palate) and the inner world (complex, dynamic, expressive, and colorful.)" The dynamic, colorful inner world of this project is comprised of Vitragroup's Vitrapanel, a compressed fiber cement paneling, which is coated in A&I Coatings' Vitreflon, a high-performance fluoropolymer.
Vitreflon utilizes Lumiflon FEVE resin technology that has exceptional weatherability, outstanding corrosion resistance, and extraordinary gloss and color retention capabilities. The FEVE-based fluoropolymer allows coatings on high profile projects that use vibrant colors like the Ivanhoe Grammar School to remain intact for decades without having to regularly reapply coatings.
Photos courtesy of Ivanhoe Grammar School