The Canoe Landing Campus in Toronto, Ontario, Canada is a contemporary urban facility that houses a community center, private and Catholic elementary schools, and a childcare center. Filling a void in the area, the center provides a vital community space in a booming downtown area. Standing in stark contrast to the surrounding urban buildings, the center boasts a highly sustainable and resilient façade.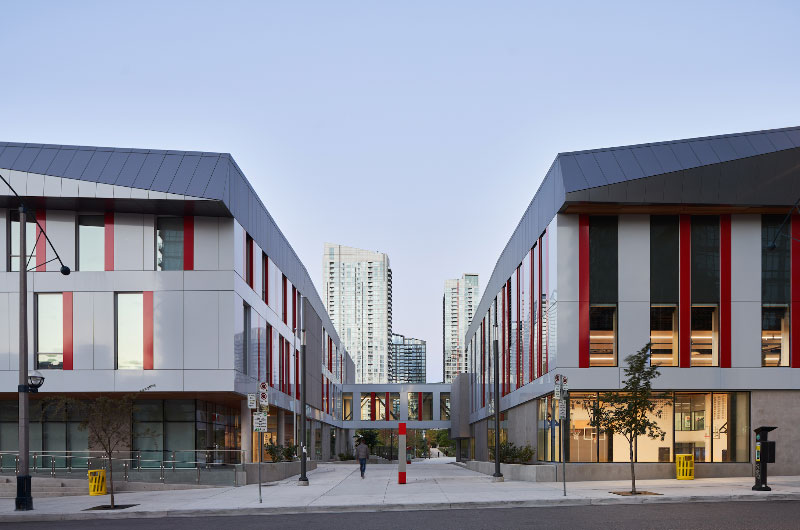 ©ZAS Architects + Interiors

As the architects at ZAS Architects + Interiors describe, "[the building] serves an important social function, the campus architecture supports a new platform for connection. In a vertical, urban community where neighbors often experience solitary lifestyles, this interaction is vital."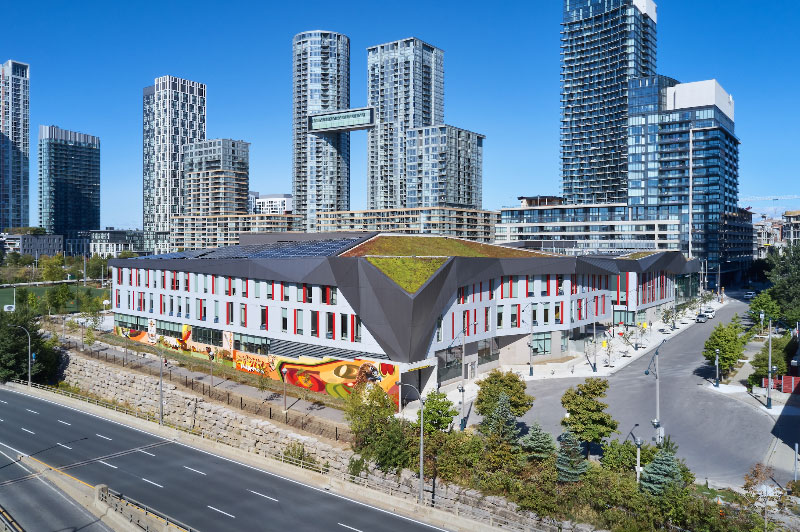 ©ZAS Architects + Interiors

Meeting the highest level of the City of Toronto Green Standards, the building features photo-voltaic panels that generate 10% renewable energy. Most notably is the building's "active" roof system which takes green roofs to a new level with a basketball court and jogging track in addition to its urban gardens. The building is a feast of integrated building materials such as ALPOLIC®/fr aluminum composite panels with Alumicor curtain wall glazing.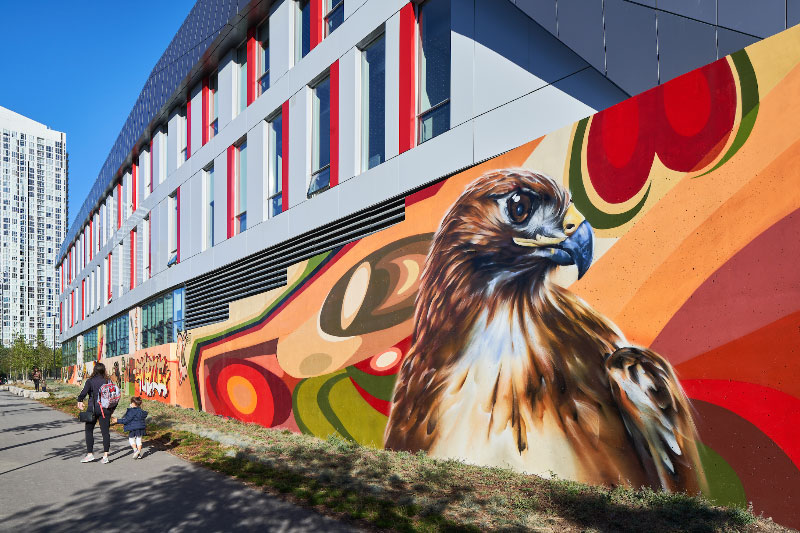 ©ZAS Architects + Interiors

The metal panels juxtapose the green roofing system while adding a hint of modernity to the heavily glass neighborhood. The alpolic/fr panels are enriched with LUMILFON FEVE resin technology. metal cladding coated with LUMILFON fluoropolymer technology achieves a plethora of benefits including longer life cycles, reduced costs, higher gloss ranges and unparalleled weatherability.

Photography courtesy of © ZAS Architects + Interiors via Canadian Architect