Wheaton Town Center is the first leed-Platinum certified government-owned building in Maryland. The original three-story office building on site was demolished, to make room for the new 25,000 square-foot town center. The building will serve as a meeting and municipal space for the local Wheaton township.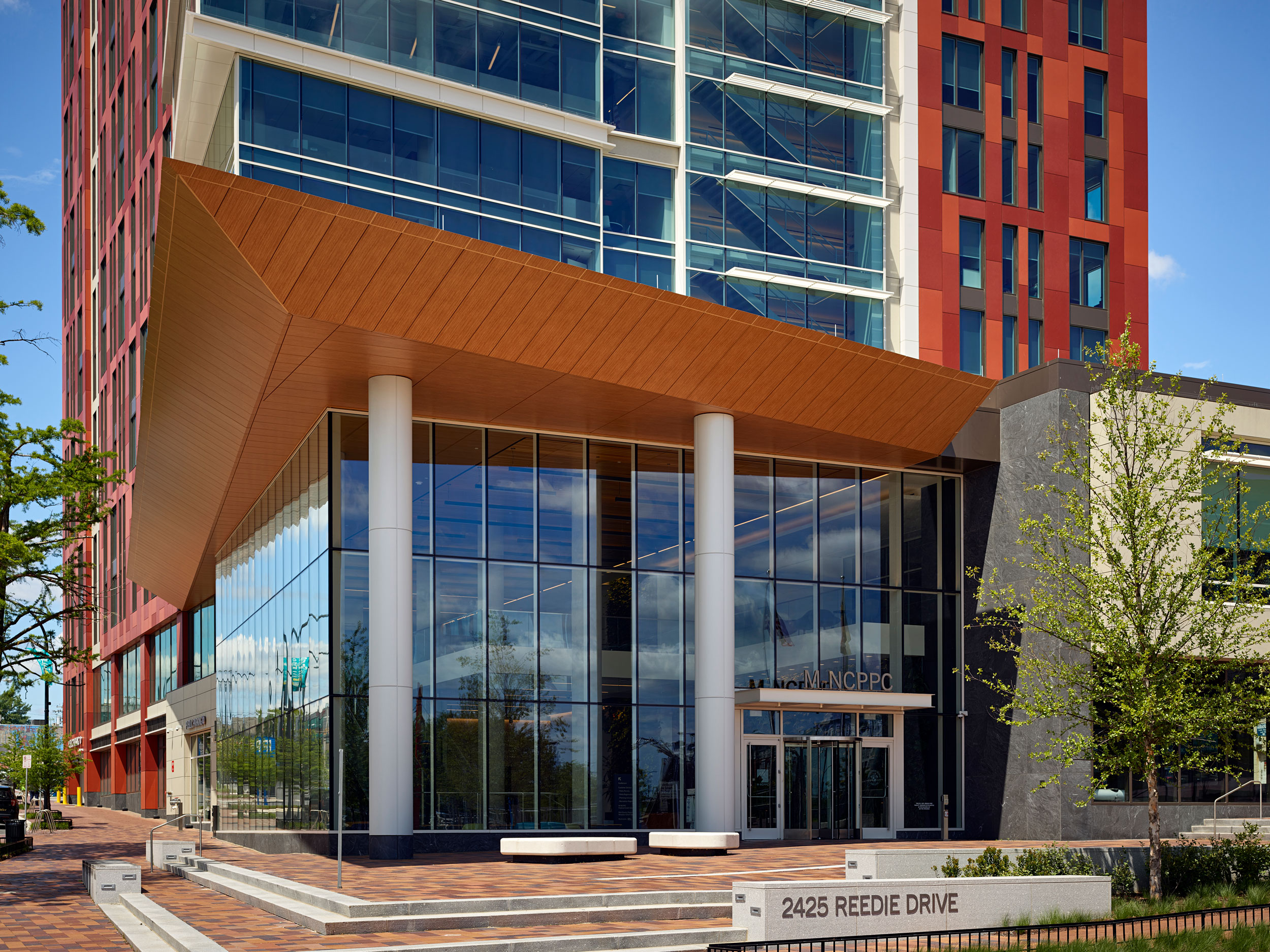 Photography ©Tom Holdsworth

The core-and-shell office building was constructed by Clark Construction Group and designed by gensler. The stunning exterior soffit thrusts inward to create an impressive design element from the inside out. The designers and manufacturers at Pure + Freeform describe, "We designed, in collaboration with Gensler, a custom caramel-toned wood finish with an ovangkol inspired grain. The material clads the exterior soffit, transitioning to the interior ceiling of the lobby."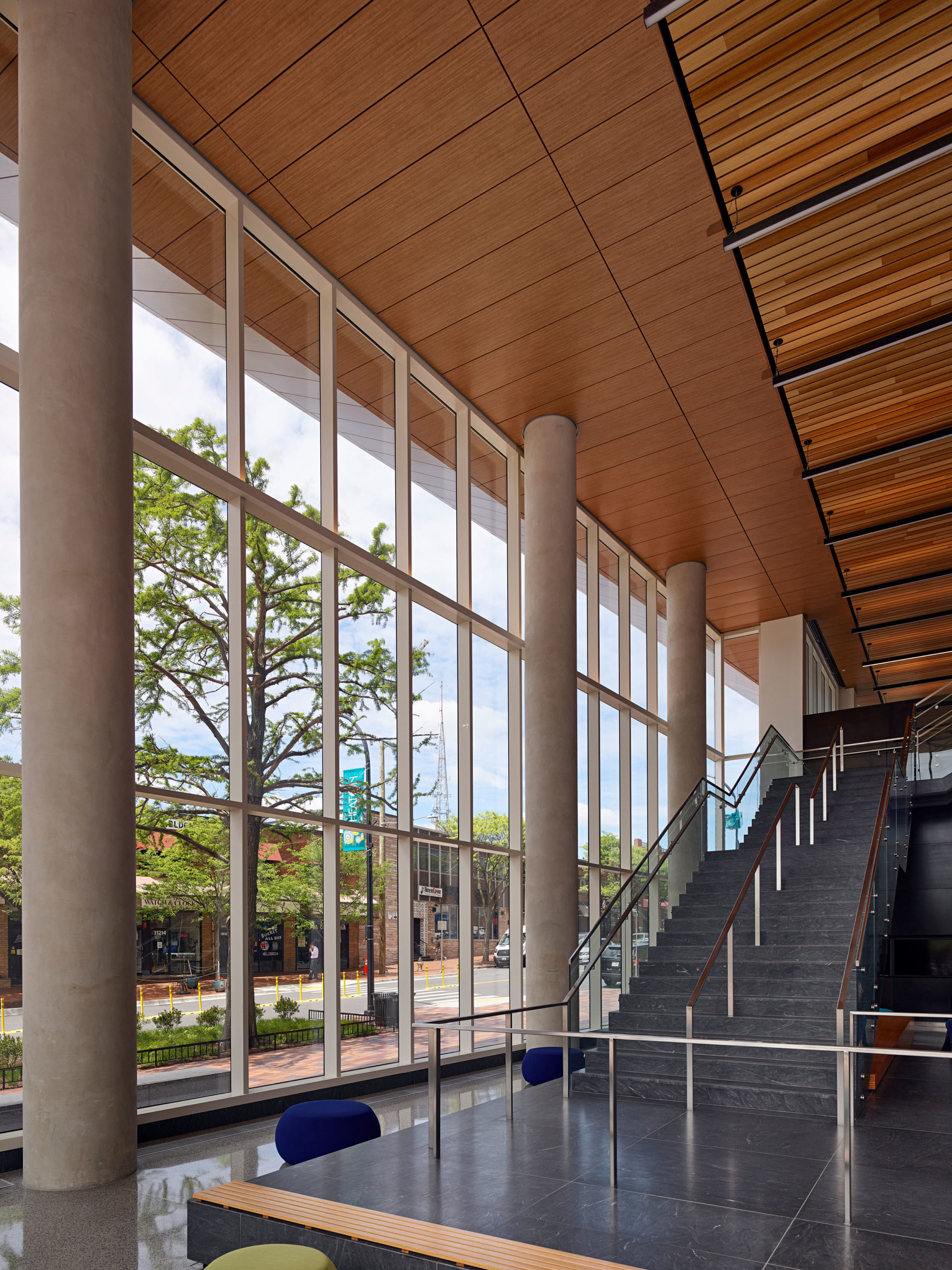 Photography ©Tom Holdsworth

Unlike most municipal designs, the Wheaton Town Center building features an inviting lobby with a grand staircase. The design was meant to provide communicative social spaces for employees to interact. Additionally, a primary element of the building's design was sustainability incorporating an abundance of green features such as grey water reuse, solar panels, geothermal heating and cooling, and rooftop gardens.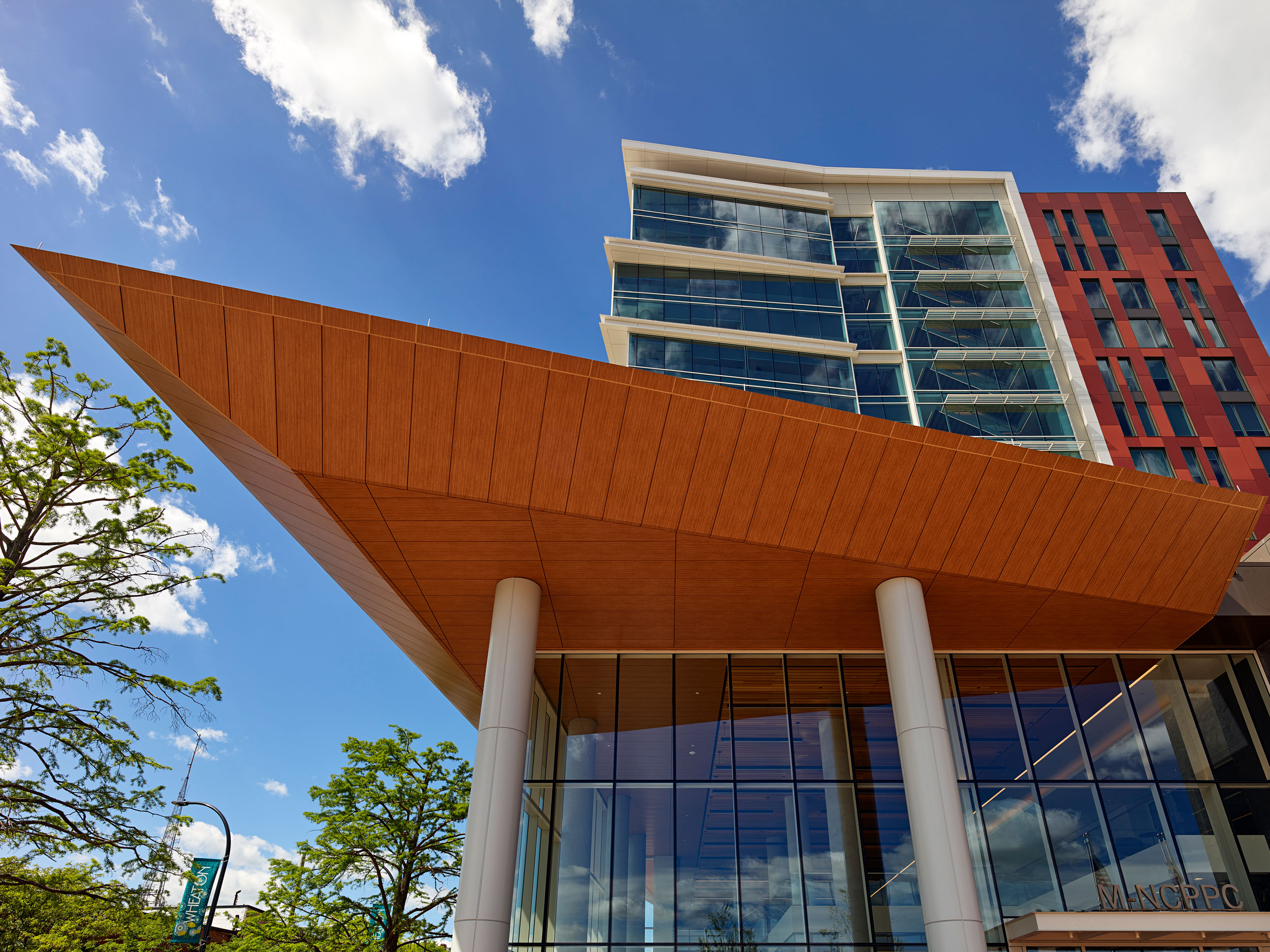 Photography ©Tom Holdsworth

The pure + freeform custom woodgrain panels are enriched with Lumiflon FEVE resin technology. Coatings with Lumiflon FEVE resin technology offer benefits that many other coatings do not. The fluoropolymer provides unmatched weatherability, which helps prevent against coating degradation. FEVE-based coatings also help reduce lifecycle costs, as their hyper-durability allows a coating to resist degradation in the face of UV radiation, salt, and water for decades.

Photography ©Tom Holdsworth